Australian teenagers are missing important, basic kitchen skills and it's having a negative impact on their health. It's also leading our next generation towards increased rates of obesity, according to the findings of a new survey.
A national survey of 1006 parents found that:
— Close to half of all 12-18-year-olds can't boil an egg;
— 1 in 5 only have kitchen skills that allow them to pour milk on cereal;
— 42 per cent can't boil pasta;
— 83.9 per cent don't know how to roast a chicken;
— 60.1 per cent can't bake a potato; and
— 45.7 per cent couldn't confidently follow a recipe through to the end.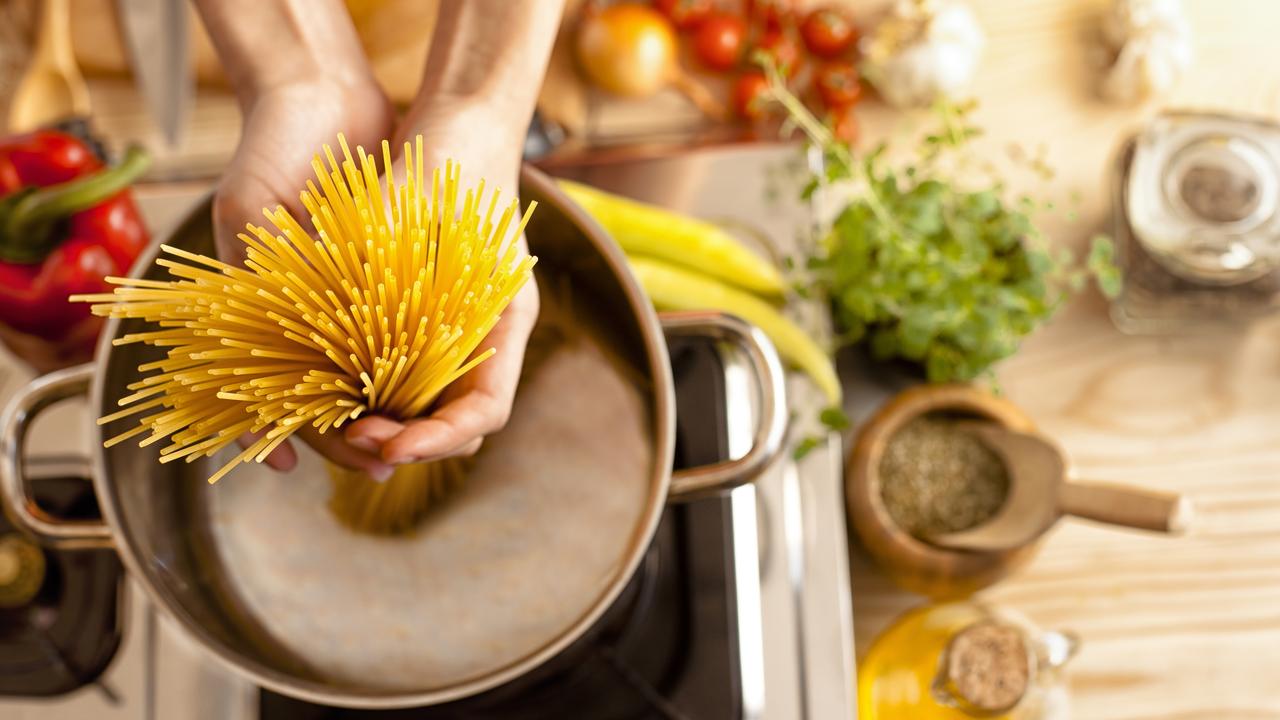 Research company Pureprofile asked parents to assess how well their kids could perform in the kitchen across a range of tasks.
More than half (67.3 per cent) of parents believe their children could do better when it comes to healthy food and lifestyle* knowledge.
Close to half of parents (42.5 per cent) believe poor food choices are caused by lack of education at secondary school, with nine in 10 parents in support of schools doing more to promote a healthy lifestyle.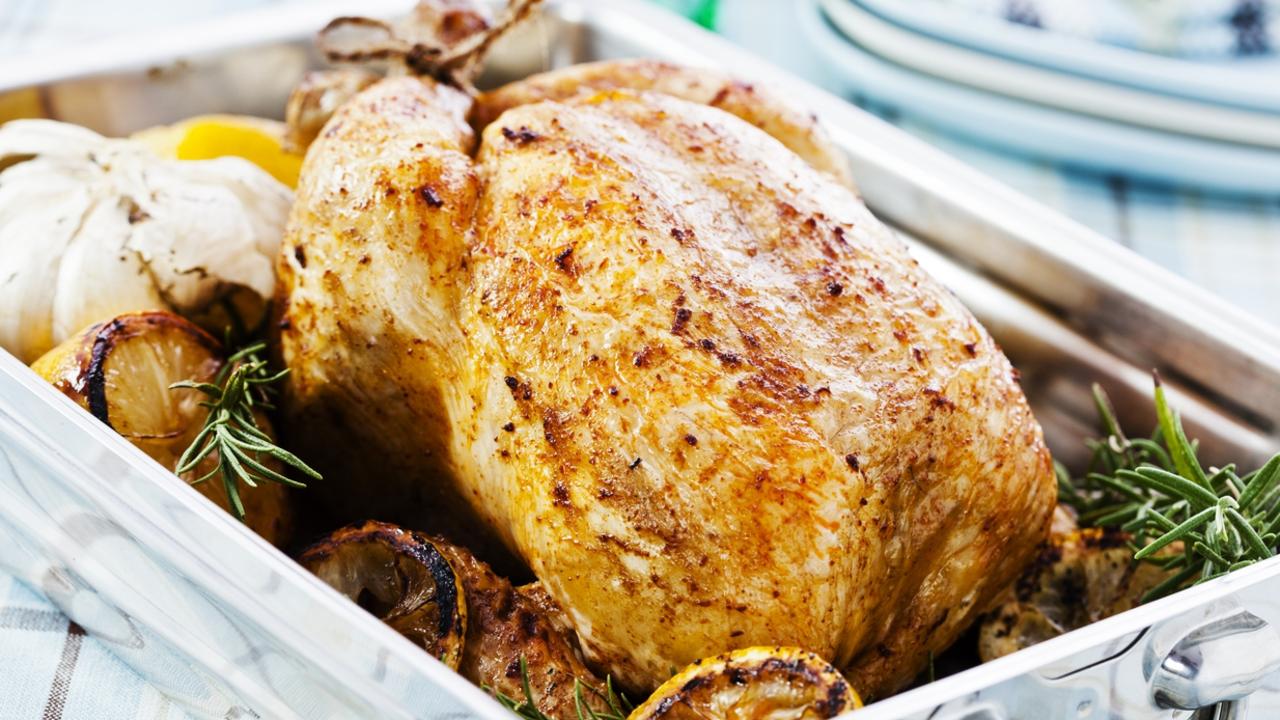 Miriam Raleigh, a children's nutritionist*, said she was already seeing a generation of young parents who had "no idea how to cook".
"They rely on convenience meals and easy snacks and the reality is those foods often have a higher fat and salt content which can lead to obesity but also a range of cardiovascular* and health issues," Ms Raleigh said.
Australian Medical Association President Tony Bartone said the findings relating to kids' lack of kitchen knowledge was "very concerning".
"There is no doubt that if these trends* continue levels (of childhood obesity) can only continue to increase," Dr Bartone said.
Alice Zaslavsky, former MasterChef contestant and creator of food education program Phenomenom, said perhaps parents had underestimated* their kids' skills.
"Maybe we need to give kids more credit," Ms Zaslavsky said.
Chef and school's Kitchen Garden program founder Stephanie Alexander said that if more was not done to improve the situation we would be heading towards a generation of fatter and more unhealthy kids.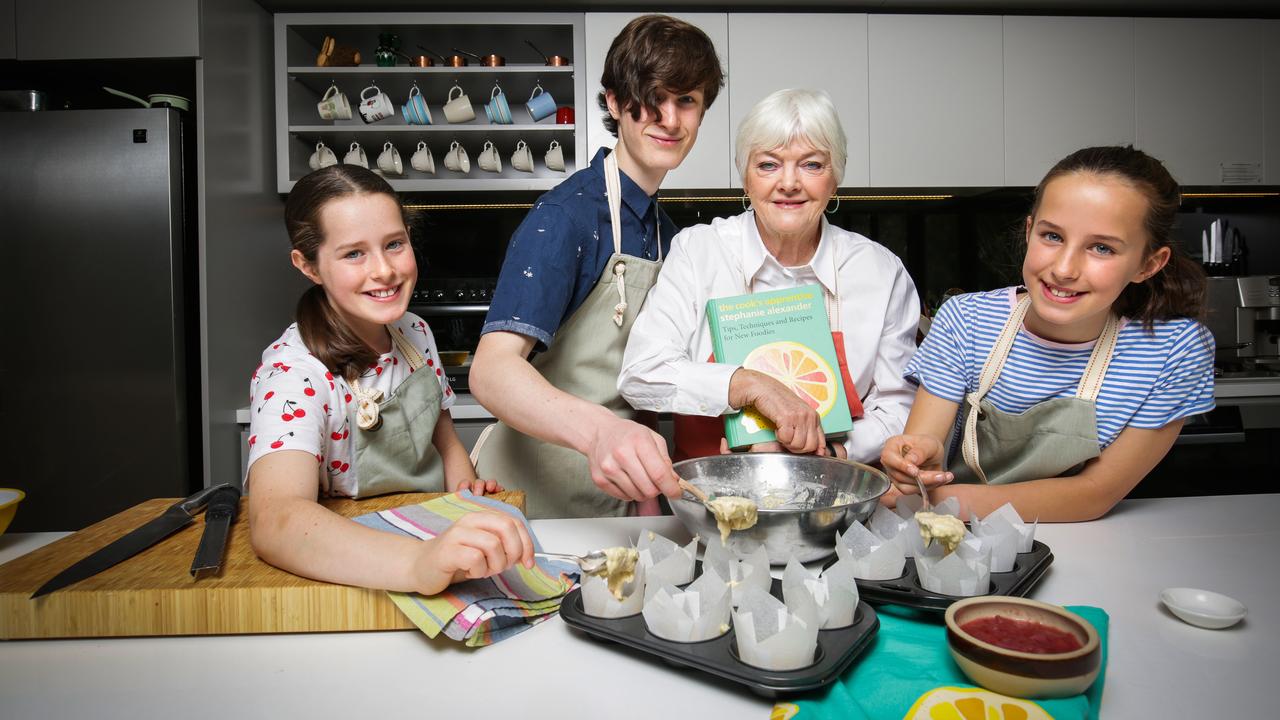 Ms Alexander said parents need to step up but also government needs to do more. She will launch her successful Kitchen Garden program into secondary schools on Monday so teenagers can learn the art of growing and cooking food.
"I'm so proud of what we have achieved in the primary school sector* and I really believe we can have the same success in secondary schools."
Tirron, 15, from Narre Warren, Victoria, has been involved with the Stephanie Alexander Kitchen Garden program for several months. He said his generation was all about convenience.
"I honestly think people in my generation don't rely on themselves to make food. They go out there and expect fast convenient food like McDonalds which is not the healthiest," he said.
Tirron said being able to grow food from scratch and see it translated into healthy food had made a difference for many of his peers*, and even himself.
"I have learnt so much from this experience and I really think it should be in all secondary schools. These are vital skills we all need to learn."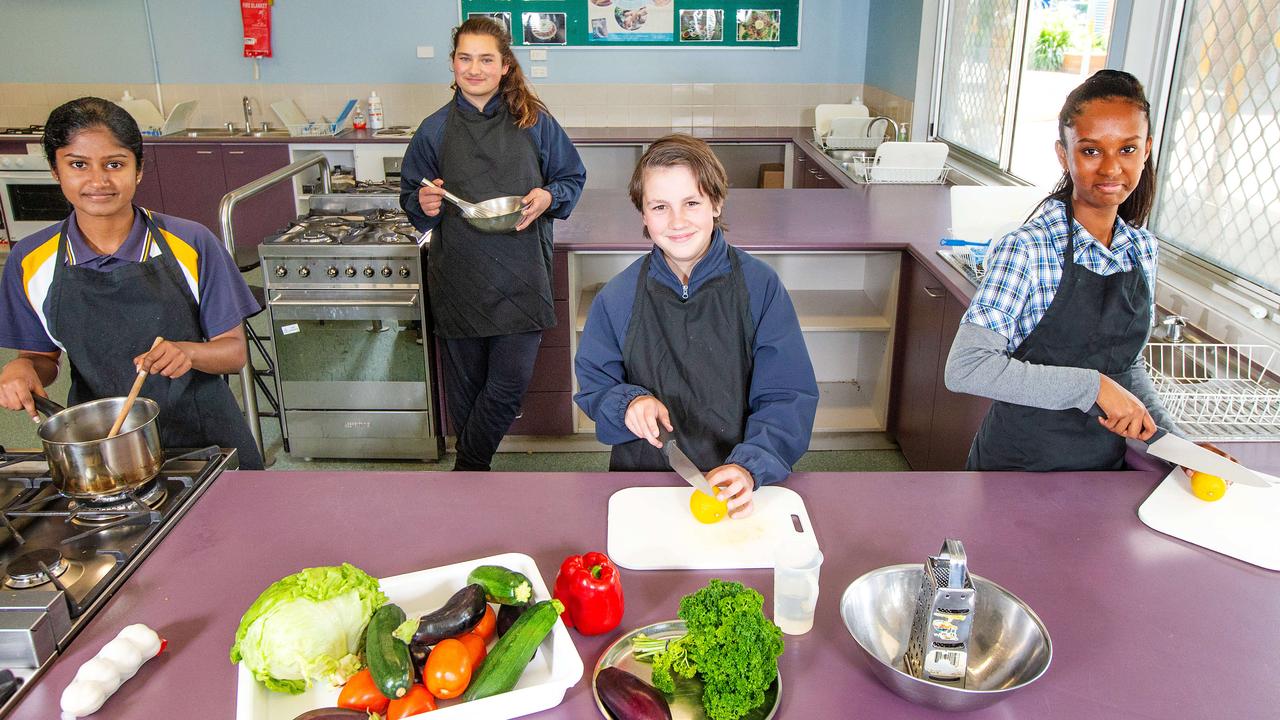 WAYS TO LEARN ABOUT FOOD AND COOKING
— Ask to go food shopping with your parents. Offer to cook one night a week. Use lots of fresh, healthy produce in your meal.
— Plant a vegetable garden at home. Even just one pot with one type of vegetable is a good start. If you don't have space for one pot, find out about community gardens in your area.
— Encourage your family to eat together as a family at the table as often as possible so you can all enjoy the food together.
Preparing good, healthy food doesn't need to be complicated. Here are some ideas we found
EXTRA READING
Damage soft drink can do to your body
Call for salad and water to replace cola and fries
Mega kitchen to make millions of meals
Heat on fast food giants to use Aussie ingredients
GLOSSARY
lifestyle: how you live your life
nutritionist: eating scientist
cardiovascular: heart, lungs and circulation
trends: the way things are going
underestimated: thought it would be less than it is
sector: that area or section (of education)
peers: people around you
LISTEN TO THIS STORY
QUICK QUIZ
1. How many parents were surveyed?
2. What percentage of children can't boil pasta?
3. What two ingredients do convenience foods have that could be unhealthy?
4. What is Alice's view on the survey results?
5. List three ways that could help you learn about and become more interested in food.
CLASSROOM ACTIVITIES
The results of this survey are surprising and concerning.
Make a list of reasons that could explain why teenagers and children are not learning kitchen skills.
Why are the lack of skills in the kitchen a problem?
Stephanie Alexander said that parents need to "step up" but so does the government.
Draw a three-column table with YOU, PARENTS, SCHOOL, and GOVERNMENT as the headings.
Write down ways that each of these groups can help improve the food skills of young people.
Time: Allow 20 minutes
Curriculum links: English, Health and Physical Education
Extension: Can you cook? What dish is your specialty?
With an adult's permission and support, challenge yourself to make a dish you have not made before. Find a recipe you'd like to make and complete the following tasks before making it.
List the ingredients needed, find out what kitchen equipment you might need, list the kitchen skills you will need (for example, sauté, dice, bake, fry, boil, knead, fold etc) and find out what each of them mean. (Remember some of these words will mean something slightly different as a kitchen skill compared with other uses of these words)
When your have all the equipment and ingredients, prepare your dish and enjoy. YUM!
Complete a self-evaluation of your kitchen skills. These questions might help guide your thinking
Was the dish successful?
Was it easy to make?
Would you change anything if you made it again?
Did you learn anything from making it?
Are there skills you would like to improve to help with this recipe?
What else would you like to learn how to cook?
Time: Allow 60+ minutes
Curriculum links: English, Health and Physical Education
Extra Resources: Recipe books or online recipe sites
VCOP ACTIVITY
With a partner see if you can you identify all the doing words/verbs in this text. Highlight them in yellow and then make a list of them all down your page. Now see if you and your partner can come up with a synonym for the chosen verb. Make sure it still makes sense in the context it was taken from.
Try to replace some of the original verbs with your synonyms and discuss if any are better and why.
HAVE YOUR SAY: Can you cook? What do you most like to cook? What would you like to learn to cook? Why? Use full sentences to explain your thinking. No no-one word answers.