JUNK food would be banned from schools and sports venues, and a sugary-drink tax introduced under a new plan to improve Australians' health.
But the Turnbull Government, Labor and key crossbenchers* all ruled out the policy proposal* yesterday.
Health Minister Greg Hunt said the Government was taking action in other ways.
"We're committed to tackling obesity, but increasing the family's weekly shop at the supermarket isn't the answer," Mr Hunt said.
He said fresh fruit and vegetables are effectively discounted as they do not have a GST applied unlike package food such as chips, lollies and sugary drinks.
Labor leader Bill Shorten also rejected calls for a sugar tax but said it was time for stricter rules on junk food advertising aimed at children.
"If you have a healthy childhood you have a better adult life," Mr Shorten said.
One hundred nutrition experts from 53 organisations working with state and federal government advisers have drawn up the obesity action plan to control the Australia's weight problem, which is costing the nation $56 billion a year.
Almost two out of three (63 per cent) Australian adults, and one in four (25 per cent) Australian children are overweight or obese.
Obesity is one of the lead causes of disease and death including cancer.
More than 1.4 million Australians have Type 2 diabetes* and new cases are being diagnosed at the rate of 280 a day.
Half of all Australians are exceeding* World Health Organisation recommendations* they consume less than 13 teaspoons of sugar a day with most of the white stuff hidden in drinks and processed food, the Australian Bureau of Statistics Health Survey shows.
Teenage boys are the worst offenders*, consuming* 38 teaspoons of sugar a day, which makes up a quarter of their entire calorie* intake.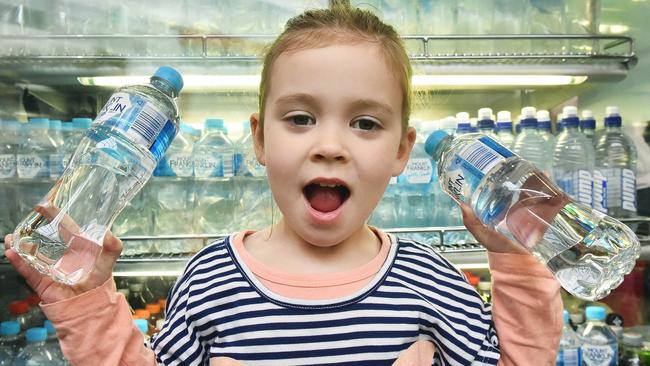 Under the 47-point health plan, there would be a ban on using junk food vouchers as sports awards and for fundraising.
State governments would be forced to improve the healthiness of food in settings controlled by governments, such as hospitals, workplaces and government events.
And they would have to change town planning rules to restrict unhealthy food venues and make more space for healthy food outlets.
Dr Gary Sacks from Deakin University, whose research was used in making the obesity control plan, says it's time for politicians to put the interests of ordinary people and their health above the food industry.
"It's a good start to have policies for restricting junk foods in school canteens, but if kids are then inundated* with unhealthy foods at sports venues, and they see relentless* junk food ads on prime-time TV, it doesn't make it easy for them to eat well," he said.
That's why the experts want a co-ordinated national strategy that increases the price of unhealthy food using taxes and regulations to reduce children's exposure to unhealthy food advertising.
The study of state and federal food policies found Australia is doing well in some areas, including the Health Star Rating food labelling scheme, no GST on basic foods and surveys of population body weight.
Jane Martin, Executive Manager of the Obesity Policy Coalition and a partner in the research, said a piecemeal approach would not work.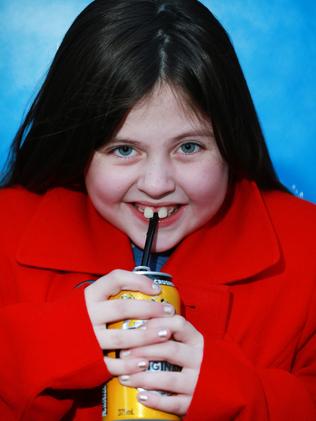 "When nearly two-thirds of Australians are overweight or obese, we know that it's not just about individuals choosing too many of the wrong foods, there are strong environmental factors at play — such as the all pervasive marketing of junk food particularly to children," she said.
The new policy comes as a leading obesity expert says a tax on sugary drinks in Australia would be just as logical as current controls on alcohol and tobacco.
Professor Stephen Colagiuri from the University of Sydney's Charles Perkins Centre claims a 'sugar tax' helps individuals moderate their sugary beverage intake, in much the same way as current alcohol, tobacco, and road safety measures like seat belts and speed restrictions prevent harmful behaviours.
The UK will introduce a sugar tax next year and in Mexico a sugar tax introduced in 2014 has already reduced consumption of sugary drinks by 12 per cent and increased the consumption of water.
Australian politicians have dismissed a sugar tax several times on the grounds it interferes with individual rights.
TAKE OUR JUNK FOOD POLL
GLOSSARY
crossbenchers: politicans who aren't in a major party. In parliament they sit on the crossbenches between the two major parties
proposal: suggestion
diabetes :a disease in which someone's blood sugar levels are not able to be kept at a normal level by the body
exceeding: more than
recommendations: suggestions
offenders: people who have broken a rule or law
consuming: eating or drinking
calorie: a measurement of energy, such as the energy found in found
inundated: swamped
relentless: never stops
LISTEN TO TODAY'S STORY
CLASSROOM ACTIVITIES
Activity 1: Summarising
As you read the article, use a highlighter to mark only the points that you think are most important. Now use the information you have highlighted to write a short summary (1-2 paragraphs) of the story. Your summary should tell the reader in basic terms what the plan is, who made it and why they have made it.
Extension: Try repeating the process again but this time do the highlighting on the summary that you just wrote. Can you break it down even further and summarise only the most essential details of the article into one sentence?
Extra Resources: Highlighters
Time: allow about 20 minutes to complete this task
Curriculum links: English
Activity 2: Food advertising
Are we really bombarded with junk food advertising? Decide for yourself! Using either a magazine or a supermarket catalogue, cut out and sort all of the food items/ads into a pile of healthy choices and unhealthy choices. Count up the items to see whether more unhealthy things are advertised than healthy. You might also like to consider the size of the pictures or ads when deciding which is more predominant.
This is an activity you could also repeat at home while watching television — keep a tally of how many junk food ads you see versus how many you see for healthy foods.
Extension: Create a great advertisement for your favourite fruit or vegetable.
Extra Resources : Magazines or supermarket catalogues
Time: allow about 40 minute to complete this task
Curriculum links: English, Health and Physical Education
VCOP Activity
(Vocabulary, Connectives, Openers and Punctuation)
Activity: Debating
Get in groups or two or four. Roll a dice. If you roll a 2,4 or 6 you are arguing FOR the topic. 1,3 or 5 and you are against the topic.
If you are a group of 4, you can now work in pairs to come up with argumentative points for your side of the debate. Remember to think about everyone who would be affected by the changes, not just you.
Join back together to debate your sides.
Extension: Now use all the information collected from the debate to collate it into an exposition piece by creating an introduction and conclusion. You can extend it further by adding rebuttal points from the debate: I'm sure you are thinking…………..however, it's important to consider……… (your argument).
Time: allow at least 60 minutes to complete the task
Curriculum Links: English, Big Write & VCOP
Activity provided by Andrell Education www.andrelleducation.com.au
EXTRA RESOURCES

THE UNHEALTHIEST FAST FOOD MEALS
NUTRITIONISTS BATTLING TO IMPROVE VICTORIAN SCHOOL STUDENTS' LUNCHES
SUSHI ROLLS BEAT SAUSAGE ROLLS
IN A SENTENCE, SHARE YOUR THOUGHTS ON TODAY'S STORY
Kids News loves reading your best grammar, punctuation and vocabulary.
We choose great comments to publish here.