Junk food sold in school canteens is adding to poor mental* health, learning difficulties and even changing the way children's brains develop, leading nutritionists* warn.
Nutrition Australia is pushing for healthier primary and secondary school tuck shops, warning they could be setting children up for years of poor health.
Nutrition Australia is concerned schools are reinforcing* the poor diets children have at home. In partnership with the Victorian Government, it has launched the free FoodChecker website to help schools check the nutritional content of the food they sell and improve their menu. Nutrition Australia is a non-government, non-profit* organisation that works to promote good nutrition and healthy eating.
The push comes after Deakin University research found diets high in junk food impacted* on areas of the brain connected to mental health as well as memory and learning.
Prof Felice Jacka, director of Deakin's Food and Mood Centre, said the diets of children and teenagers is very clearly related to their mental health and it was vital to step in at school canteens because mental health problems can start before the age of 14.
"If these unhealthy food products are normalised* by being there during school days it sends all the wrong sorts of messages," Prof Jacka said.
"The quality of young people's diets is relevant* to their mental health and also their ability to learn and remember. So it is critical* we get this right."
Prof Jacka said eating sugary foods at school lunch breaks can have an immediate* impact on concentration and energy in the classroom.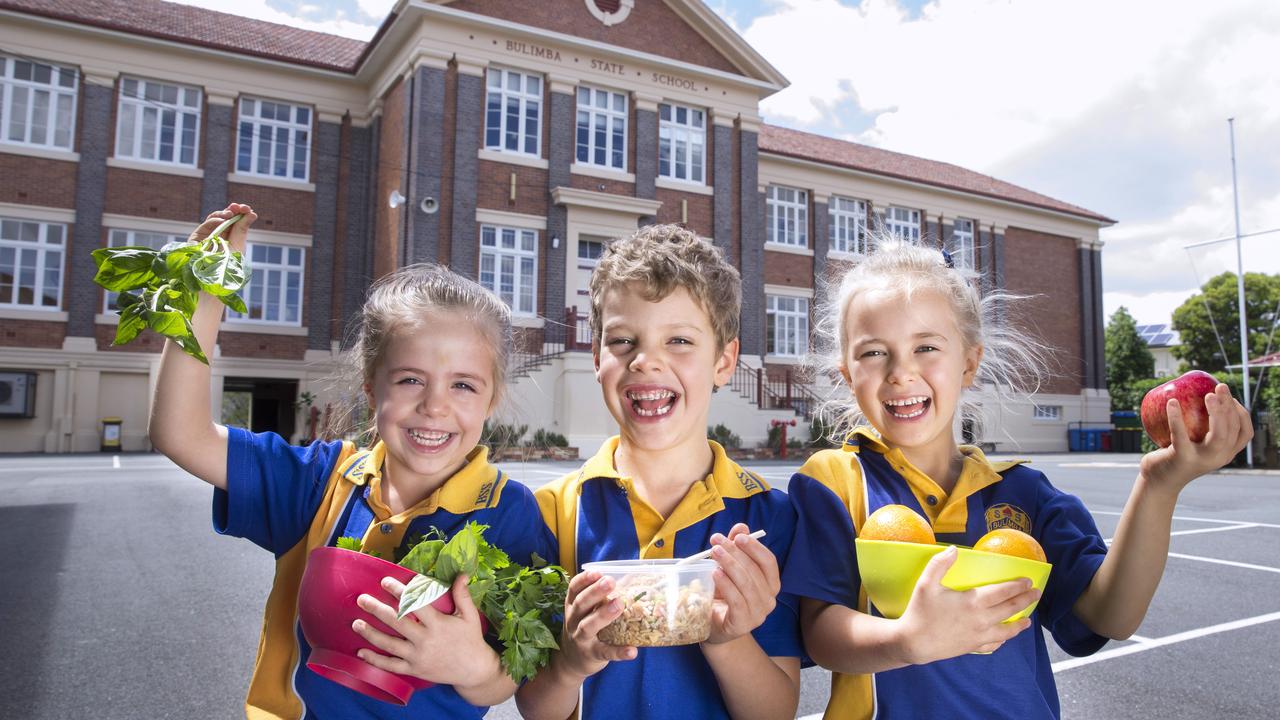 However, longer-term concerns were revealed in a 2015 Deakin study that found those people with diets high in junk and processed foods had smaller hippocampus regions of their brain — the area controlling learning, memory and mental health — than those with healthier diets.
Nutrition Australia's Margaret Rozman said schools must stop presenting students with unhealthy options in their tuck shops.
"To have healthier food and drinks can actually help students learn and concentrate better," Ms Rozman said.
FoodChecker is at foodchecker.heas.health.vic.gov.au
EXTRA READING
Learning to love fruit and vegetables
Plan for compulsory PE at school
Rotten truth about kids and their teeth
Australian food labelling laws begin
GLOSSARY
mental: relating to the brain
nutritionists: nutrition professionals
reinforcing: strengthen or support
non-profit: not set up to make money
impacted: affected
normalised: made to seem normal
relevant: closely connected
critical: absolutely essential
immediate: right now
LISTEN TO TODAY'S STORY
QUICK QUIZ
1. What is the new website called?
2. What is the website for?
3. What did the Deakin study find?
4. What can eating sugary food do to students?
5. What is the hippocampus and how is it affected by junk food?
CLASSROOM ACTIVITIES
1. Create a healthy snack menu for your class.
Your menu must contain at least five different foods. Your snacks should be healthy, easy to eat while you are in the playground and yummy! Design a poster advertising your snacks.
Time: Allow 20 minutes
Curriculum Links: Health and Physical Education
2. Extension: Do you think that the government should tell school tuck shops what foods they are allowed to sell? Outline your opinion on this question and write arguments (points, ideas and facts) that make your opinion as convincing as possible.
Time: Allow 25 minutes
Curriculum Links: English, Health and Physical Education
VCOP ACTIVITY
After reading the article, with a partner, highlight as many connectives as you can find in pink. Discuss if these are being used as conjunctions, or to join ideas and create flow.
HAVE YOUR SAY: Are you happy with food offered at your school's tuckshop, canteen or lunch-order service? Is it healthy enough? How would you improve it?
Explain your answers using full sentences.