Australian students are building prosthetic* hands for children around the world who have been injured by exploding landmines*. In the process, they're discovering the fascinating world of engineering*.
Year 8 students from Mabel Park State High School in Queensland spent yesterday assembling the prosthetics as part of a program called Helping Hands.
The claw-like prosthetic is made from 30 complicated, detailed pieces of plastic and metal and takes about 45 minutes to put together.
The hands will be sent to India to help children and adults who have lost hands due to landmines, electrocution* or infection.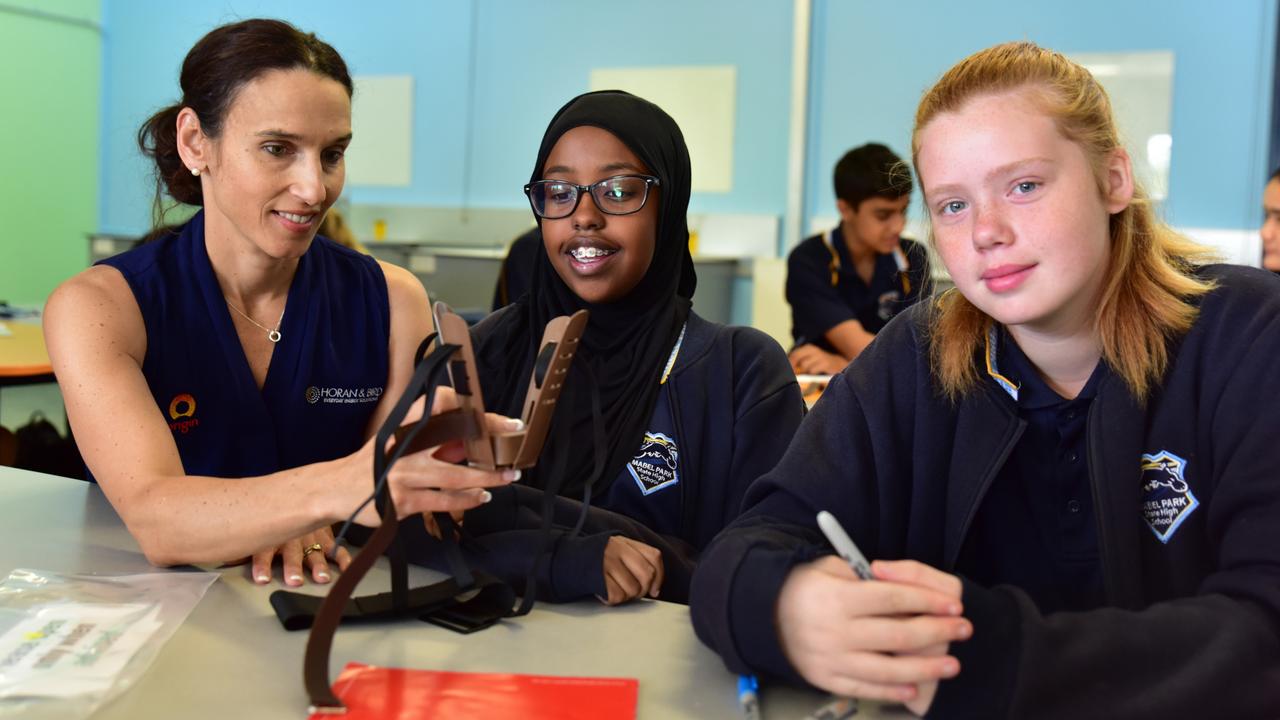 Two weeks ago, it was trialled in a secondary school for the first time at Groves Christian College, also in Queensland.
Helping Hands is a social enterprise*, which means it is a business that operates to solve social problems* and help people. A charity* called Origin Foundation is organising the school trials for Helping Hands. Ruth Lee, manager of volunteering* at Origin Foundation, said she hoped the two Queensland schools would be the first of many.
"The students are assembling* something that will actually change a life," she said.
"We're running it nationally*. It's only in Queensland so far but soon it will be in schools in Adelaide and Melbourne."
Qualified engineers teach the workshops and the students learn about the bones and nerves and structure of the hand.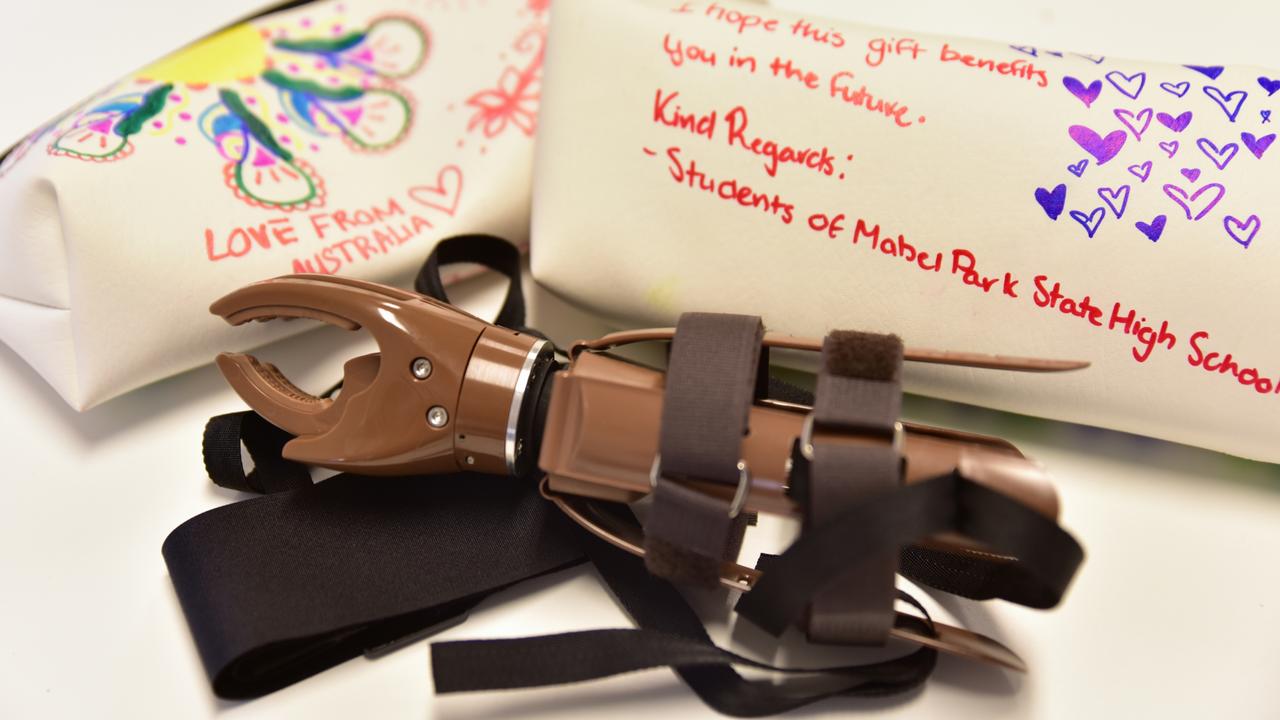 Mabel Park maths and science teacher Stacey King said the students felt inspired*.
"This is the first time we've partnered with Helping Hands and I can assure you it won't be the last," she said.
"It is so empowering* for the students to see they have made something that will go to someone to help them."
Helping Hands estimates that there are 300,000 landmine-related amputees* in the world — 20 per cent are children.
Helping Hands has a goal to build 20,000 hands by December 2020, with more than 14,000 hands already built.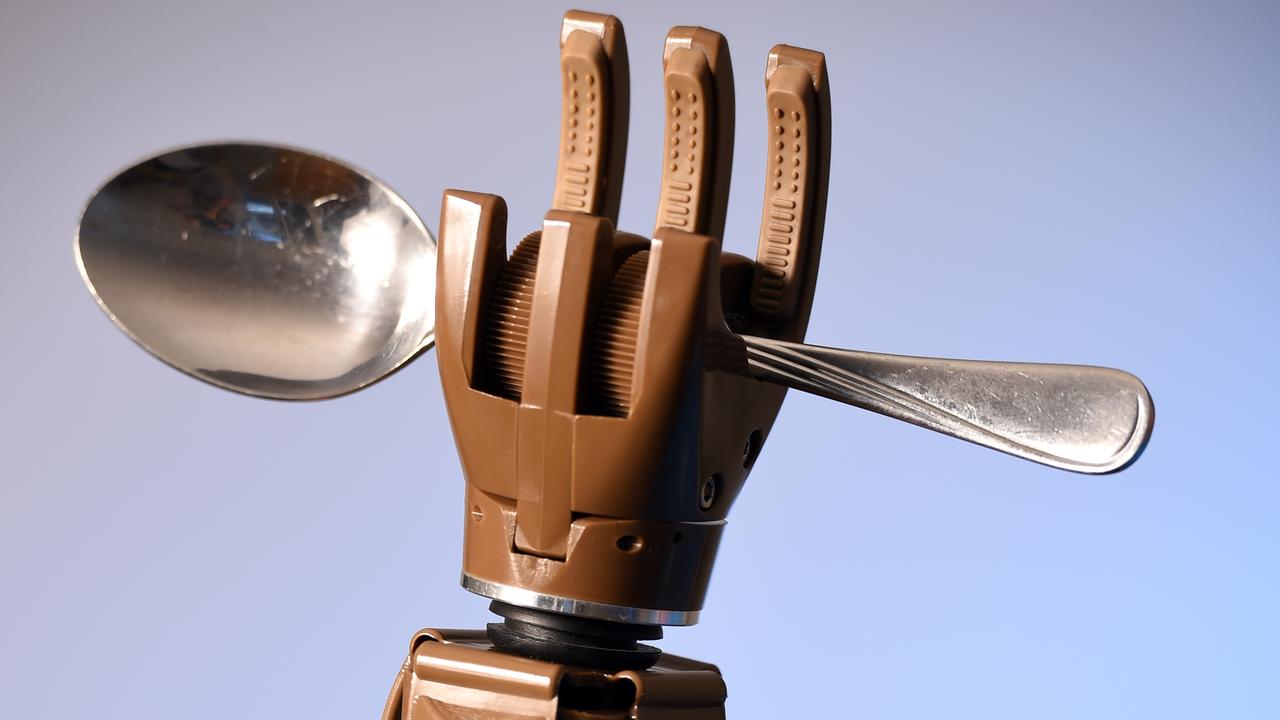 WHAT IS ENGINEERING?
It is creative design and making.
Engineers use maths, science and other things we know about the world and then creatively think of solutions for problems.
Engineers design and make things for every part of life: roads, bridges, dams, buildings, cars, aeroplanes, computers, communications, farming, food, cooking, music, toys, movies, space, medicine and health, weather forecasting, sport, fashion and almost anything else you can think of.
WHO WILL WEAR THE PROSTHETIC HANDS?
– Children and adults in India who have lost a hand will receive the prosthetics the Mabel Park students made. These people may have lost their hand because they received a serious electric shock or had an infection and weren't able to get antibiotics* or have it looked after properly by a nurse or doctor. They may also have been near or on a landmine when it exploded.
– Landmines are bombs buried in the ground during a war. They explode when someone or something steps or drives over them. Even when a war is over, there can be thousands of landmines still unexploded for many, many years.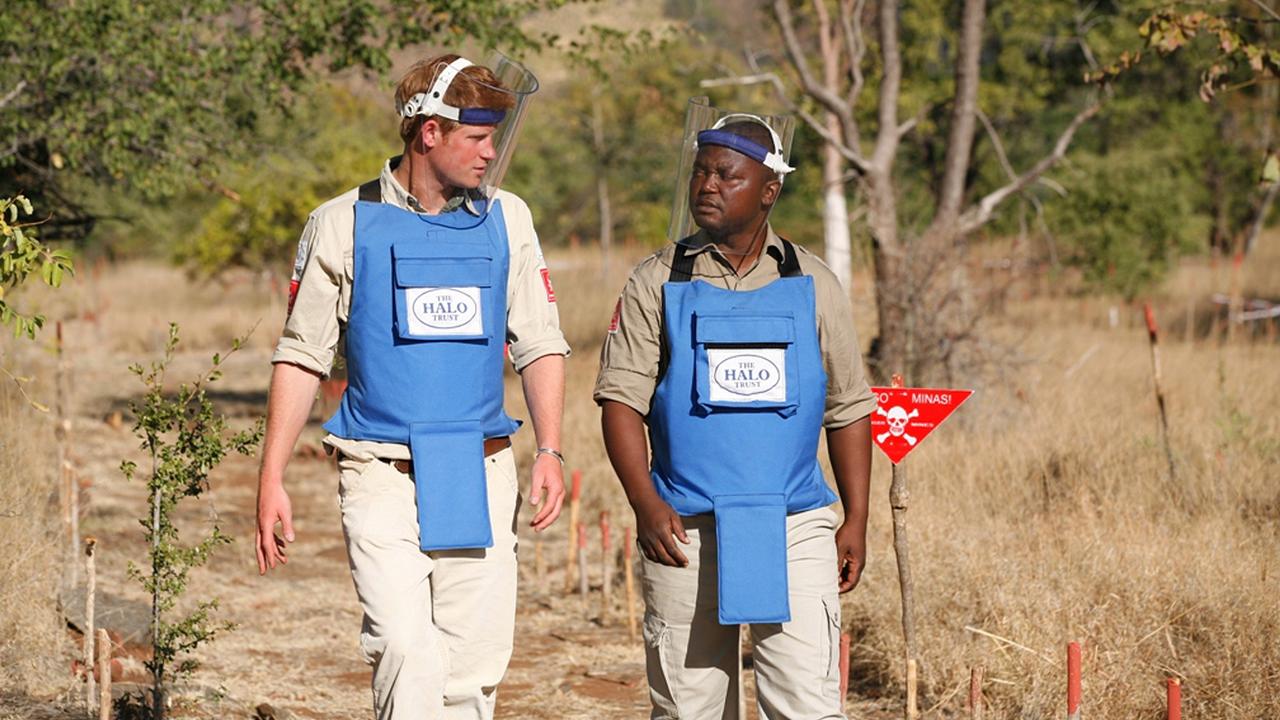 – It is a lot of work and costs a lot of money to clear an area of landmines and in poor countries, people sometimes have no choice but to farm and travel on land that hasn't been cleared.
– One in five (20 per cent) landmine victims are children.
– Between 15,000-20,000 people are killed or badly injured by landmines every year.
– There is a 1997 international agreement, called the Ottawa Treaty*, often called the Mine Ban Treaty, signed by more than 80 per cent of countries, that bans the use of landmines.
Source: UNICEF (United Nations International Children's Emergency Fund)
EXTRA READING
Hannah builds bionic hand on holidays
Young Aussies want to help global refugees
Aussie students on Mars robot mission
World-first bionic eye ready to see
GLOSSARY
prosthetic: artificial body part
landmines: bombs buried in the ground
engineering: designing and making a solution to a problem
electrocution: electric shock
enterprise: business
social problems: problems in society, affecting a lot of people, such as poverty or not having clean drinking water
charity: help and raise money for people in need
volunteering: giving your time without being paid
assembling: putting parts together
nationally: across the whole country
inspired: fill someone with the urge to do something great
empowering: make someone feel strong and able to achieve something
amputees: people who have lost an arm, leg, foot, hand or finger
antibiotics: medicines that fight infection
treaty: promise
LISTEN TO TODAY'S STORY
QUICK QUIZ
1. How many pieces do the hands have and how long does it take to put them together?
2. Helping Hands is a social enterprise. What does that mean? Can you think of another example?
3. The students felt empowered. Why?
4. What does an engineer do?
5. What are landmines?
CLASSROOM ACTIVITIES
Helping Hands
The Helping Hands program is referred to as a social enterprise "which means it is a business that operates to solve social problems and help people". With their goal to build 20,000 hands, they are potentially changing the lives of 20,000 people!
After reading the definition of engineering (which will also give you some ideas), work with a partner and brainstorm some other possible social enterprise projects.
Write a plan for a social enterprise you and your partner would like to develop. Your plan should include:
– project name
– project description/idea
– who it would benefit
– why you believe it's important
– who could help/assist with your project
– resources needed
If time permits, present your plan to the class and vote on the best social enterprise project plan in your class.
Extension: What do you think are some possible reasons that 20 per cent of landmine victims are children?
Time: Allow 40 minutes
Curriculum Links: English, Critical & Creative Thinking, Personal & Social
VCOP ACTIVITY
With a partner see if you can you identify all the doing words/verbs in this text. Highlight them in yellow and then make a list of them all down your page. Now see if you and your partner can come up with a synonym for the chosen verb. Make sure it still makes sense in the context it was taken from.
Try to replace some of the original verbs with your synonyms and discuss if any are better and why.
HAVE YOUR SAY: If you were an engineer, what would you like to design or build? Use full sentences. No one-word answers.