UPDATE: November 27, 2018.
Twins Nima and Dawa left hospital yesterday, separated, healthy and ready for the next stage of their remarkable lives.
The formerly-conjoined 16-month-old Bhutanese twins will continue their recovery at the Children First Foundation's Kilmore retreat north of Melbourne.
EARLIER: November 9, 2018.
They were successfully separated and are strong and well, thanks to the remarkable* efforts of Royal Children's Hospital surgeons in Melbourne.
Just before 12.45pm on Friday, November 9 the sisters were finally separated. It was one year, three months and 27 days since they shocked Bhutanese doctors when they were born joined at the lower chest.
By 2.30pm the team of more than 18 specialists had completed work to reconstruct the individual bodies for the 15-month-old Bhutanese* sisters, signalling the start of their new lives.
VIDEO: This is a TV news report announcing the operation's success
Nima and Dawa came out of the six-hour surgery much stronger than expected.
While the thoroughly planned separation was expected to last into the late afternoon or evening, surgeons Dr Joe Crameri, Dr Tom Clarnette, Dr Liz McLeod and Dr Michael Nightingale were able to complete both the separation and reconstructing phases of the operations much more quickly.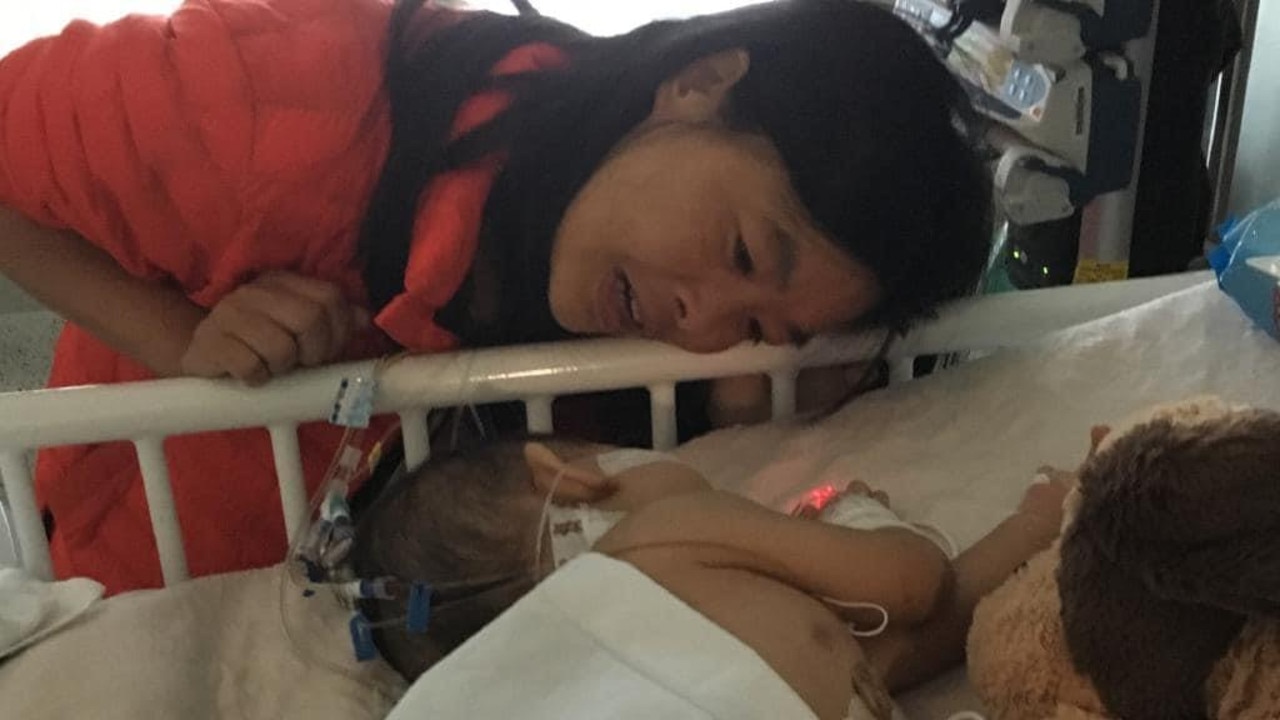 The girls had some time in separate beds straight after their surgery.
But as their condition improved and they woke the sisters were returned to the same hospital room they shared before surgery, where they continued to reach out for each other.
The decision was made to place the girls in the same cot together where they snuggled so tightly they appeared the same as before surgery when covered by a blanket.
While Nima and Dawa are now able to lay on their backs for the first time, medical staff placed towels around them so they remained on their sides, facing towards each other, where they are most content.
On hearing the news of the successful surgery, Children First Foundation spokeswoman Julie Webber said all were thrilled the girls had been given a new beginning. Children First Foundation is an Australian charity that helps organise operations for children, including Nima and Dawa, from countries that don't have hospitals with the right equipment or medical staff.
"We are elated* — so happy for mum, dad and siblings and everyone involved," Ms Webber said.
Early on Friday morning the girls shared a goodbye cuddle with their mother Bhumchu Zangmo, who said she was relieved but had mixed emotions.
"It is very strange … I can't describe how I will feel when I see them," she said through a translator.
"I have been used to taking care of them as one person, but I feel it will be better for them after the surgery because they can learn to start walking or doing whatever they want."
She was overjoyed by a surprise delivery of more than 350 heartfelt messages of hope and support from children across Australia who had followed their story on Kids News.
"I will take all these letters to Bhutan and when the girls grow up and are able to read, I will ask them to read them all," Ms Zangmo said, speaking through a translator.
Kids News readers continue to post many messages of support for the girls every day in the comments section of Kids News stories about the girls.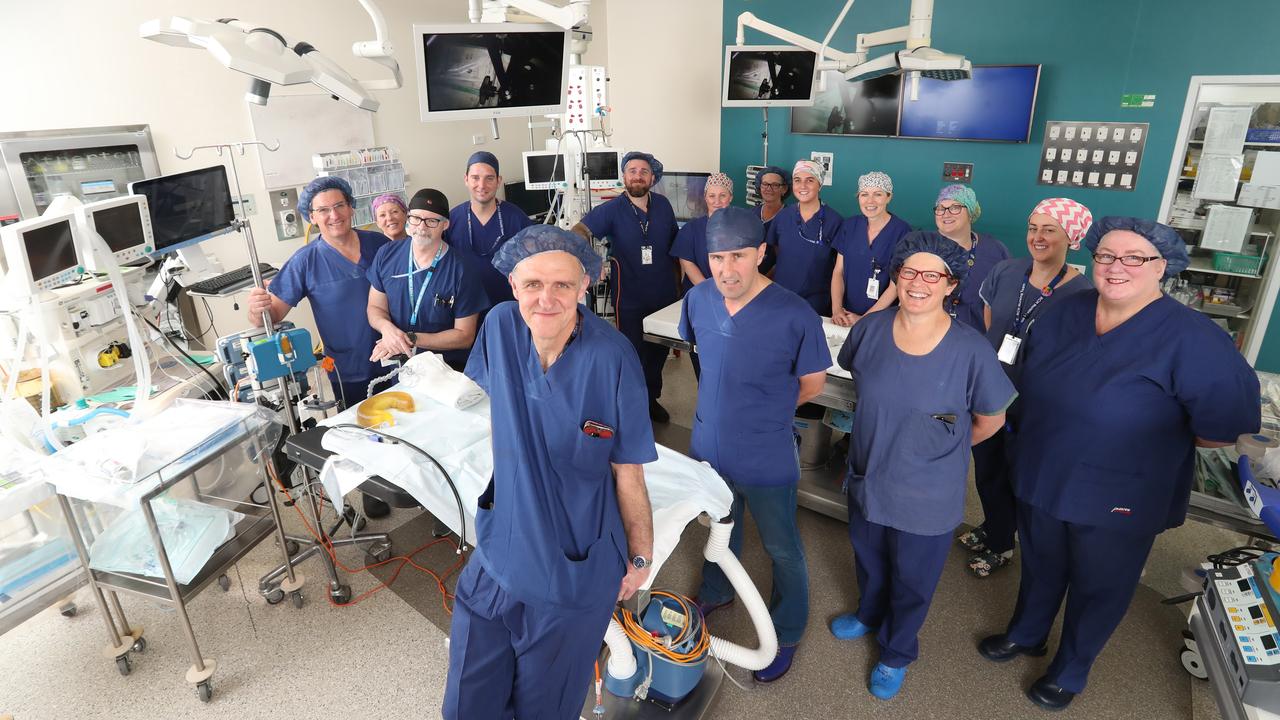 HOW IT HAPPENED
A team of 18 people worked in the operating theatre for the surgery, which made it very crowded.
Nurse Amanda Crooks was in charge of organising where everyone would stand and how they would move around the space so no one bumped into anyone else.
On Thursday, the team had a full rehearsal.
On Friday, the first part of the operation involved separating the girls, who were on their sides. Surgeons Joe Crameri, Tom Clarnette and Michael Nightingale were in charge of separating the girls, including their shared liver and crossed-over bowels.
Once they were separated, Dawa was taken to another operating table 2m away. Both girls were laid on their backs.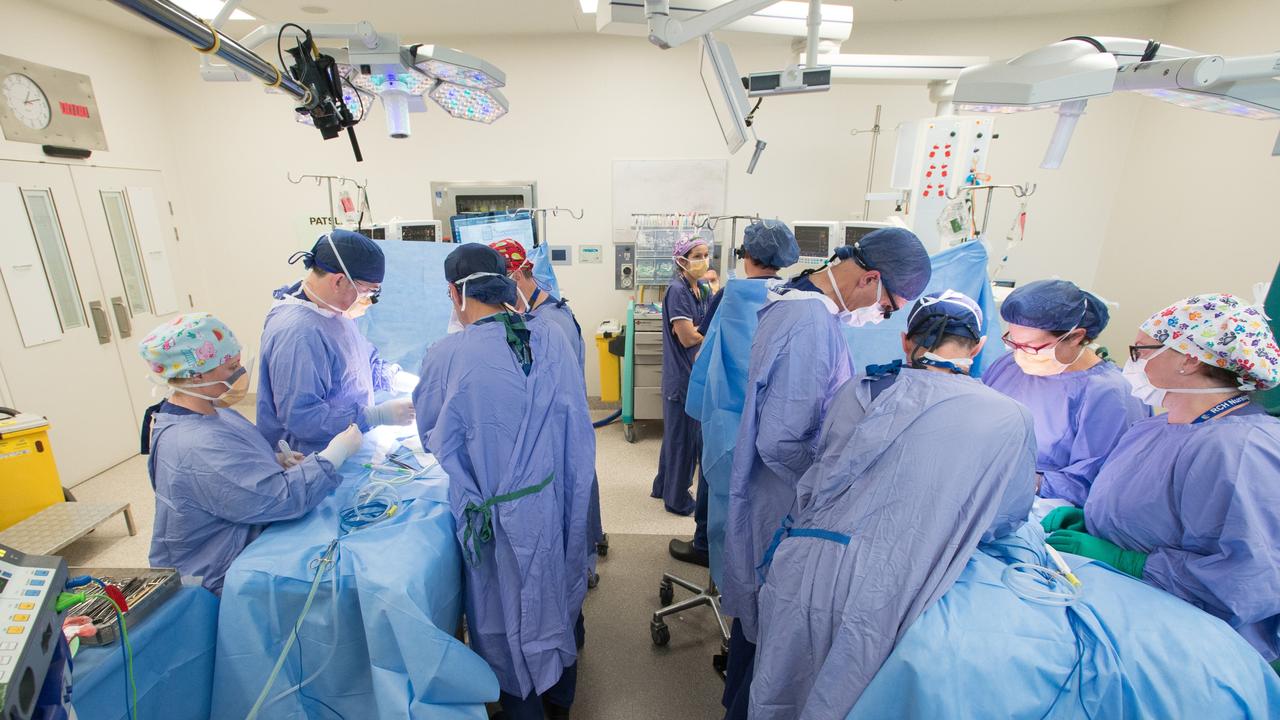 At this point, the surgeons all stopped, scrubbed up again and changed outfits to keep everything sterile* while the anaesthetists* made sure the girls were stable and the operations could continue.
The operating theatre was set up again with two complete sets of equipment.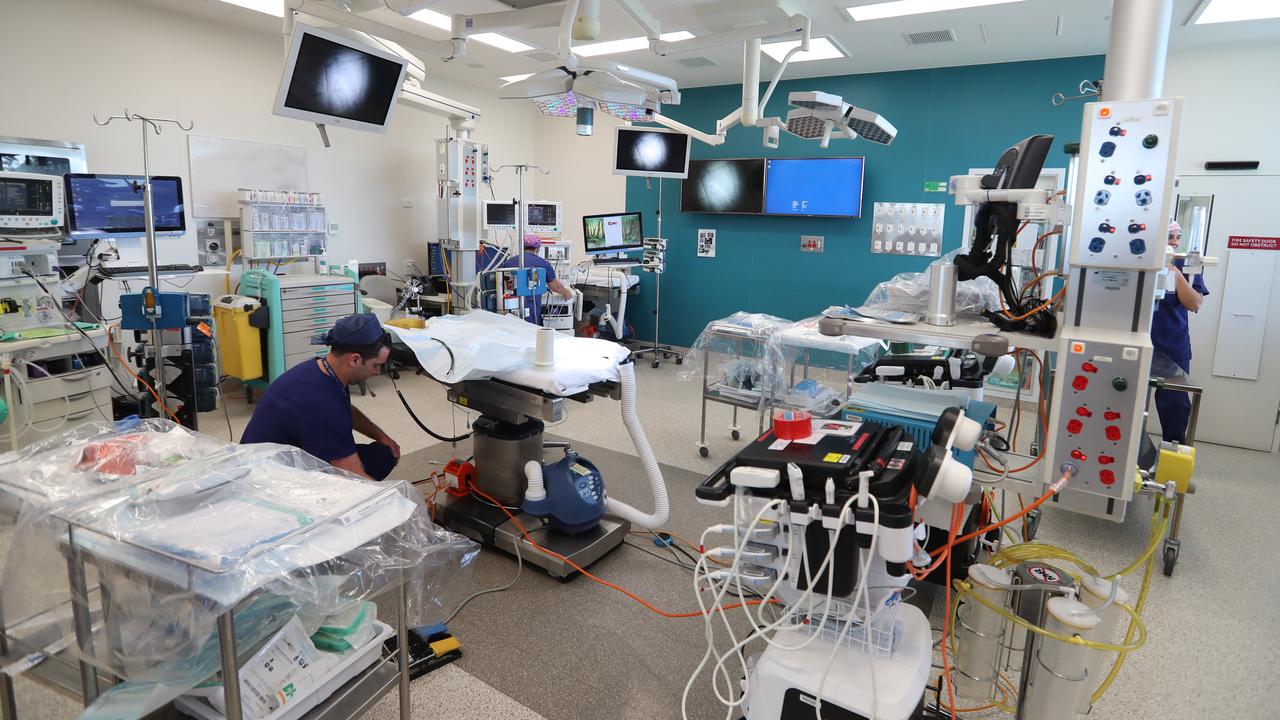 As the girls are identical, during the operation Nima was known as Green and Dawa was known as Red so everyone was perfectly clear all the time who was who. Every person in the operating theatre was assigned to either the Red team or the Green team.
In the Green half of the theatre surgeon Liz McLeod joined Dr Crameri operating on Nima, while Dr Clarnette and Dr Nightingale led the Red team for Dawa.
The operation was live streamed into the RCH media room so other medical staff could watch and learn.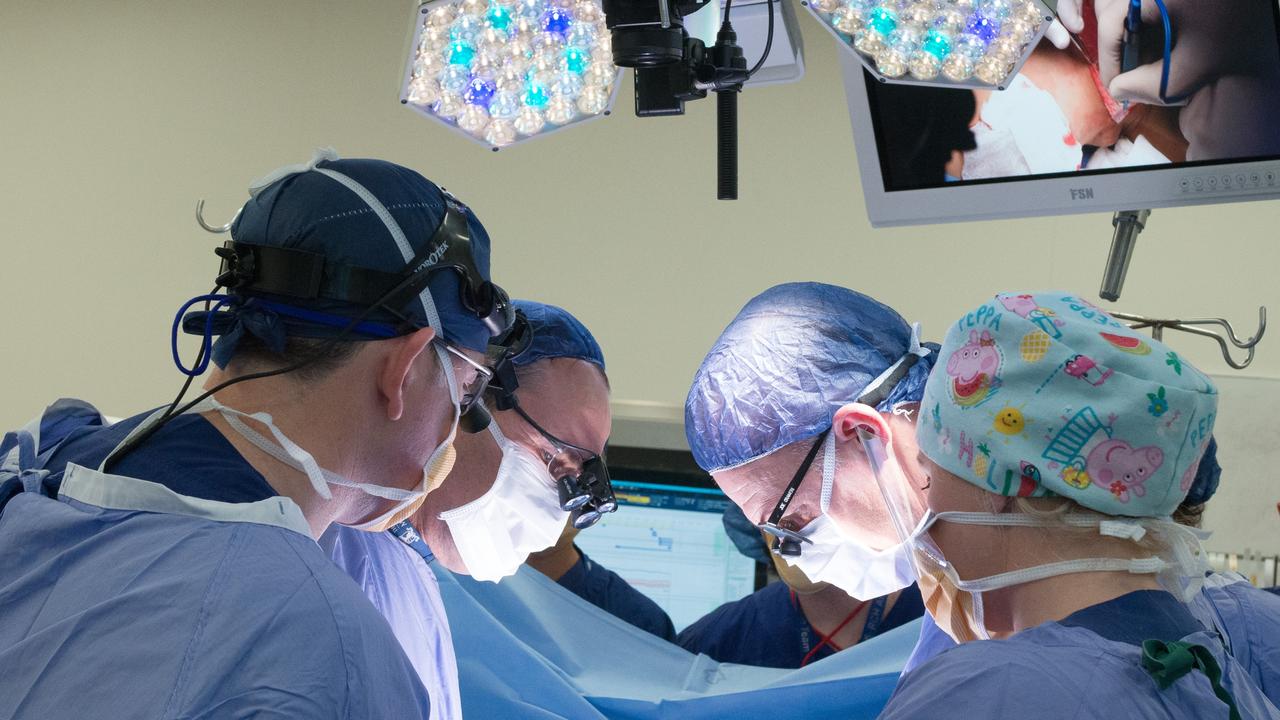 EXTRA READING
Letters lift twins' spirits ahead of surgery tomorrow
Doctors to separate conjoined twins
GLOSSARY
remarkable: extraordinary, amazing
Bhutanese: from Bhutan, a small country in the Himalayas bordering Tibet
elated: thrilled
sterile: free from bacteria that could cause infection
anaesthetists: specialist doctors who give patients medicine to keep them unconscious so they can't feel pain while they are being operated on
LISTEN TO THIS STORY
QUICK QUIZ
1. How old exactly were the girls when they were separated?
2. How many specialists worked on the operation?
3. Where are the girls from?
4. What did nurse Amanda Crooks do?
5. Who were Red and Green and why did they have those names?
CLASSROOM ACTIVITIES
A Brand New Life
Nima and Dawa are 15 months old and have only known life being joined to each other. Now that they are separated, what are going to be the biggest differences for these baby girls? Think about their movement, feeding and development.
List all the differences you have thought of and explain each one in a sentence.
Why do you think their Mum said it will be strange to see them apart?
Extension: What are some of the complications when operating to separate conjoined twins like Nima and Dawa?
Have you heard of Trishna and Krishna who were also separated conjoined twins? How is their story similar or different to these twins?
You can read about Trishna and Krishna HERE and you may like to do some more research on the internet to find out more about Trishna and Krishna.
Time: Allow 20 minutes
Curriculum links: English
VCOP ACTIVITY
With a partner see if you can you identify all the doing words/verbs in this text. Highlight them in yellow and then make a list of them all down your page. Now see if you and your partner can come up with a synonym for the chosen verb. Make sure it still makes sense in the context it was taken from.
Try to replace some of the original verbs with your synonyms and discuss if any are better and why.
HAVE YOUR SAY: How did you feel about the news that the surgery was successful? What did you find most interesting and what would you like to know more about? Use full sentences. No one-word answers.