Almost no Australian children and only four in 100 adults eat the recommended* amount of vegetables.
This finding from Australia's Health 2018 report is backed by similar results in the Australian Bureau of Statistics Health report, which shows almost 95 per cent of Australian children struggle to meet their recommended intake of both fruit and vegetables.
Australia's Health 2018 is an annual snapshot* by the Australian Government of the health, habits, illnesses and access to healthcare of Australians.
This year's snapshot showed almost two-thirds (63 per cent) of Australians aged 18 and over, and more than one-quarter (28 per cent) of children aged 5–17 are overweight or obese*.
Health experts agree that not eating enough fruit and veggies, along with eating too much sugar and not doing enough exercise, is damaging to our health and is leading to a nation of overweight people.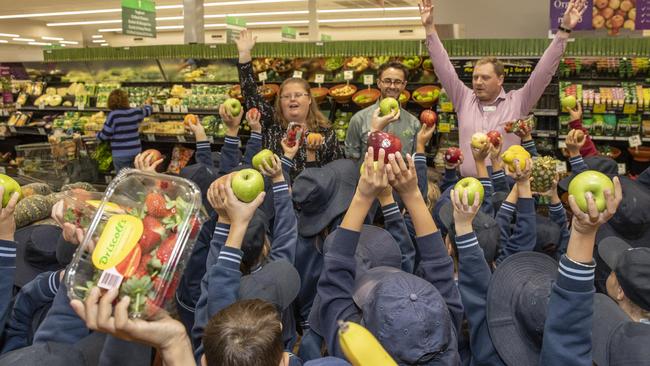 On the back of these statistics, national supermarket chain Woolworths has committed to an ambitious* program to encourage children to make healthy food choices and eat more fruit and vegetables.
Its stores have started running Fresh Food Kids Discovery Tours aimed at inspiring kids to love fruit and vegetables.
On the tours, students have the opportunity to discover and try new fruit and vegetables, learn how and where they grow, understand the benefits of eating a good variety of fresh fruit and vegetables and play veg-inspired games through a full sensory* experience.
Fresh Food Kids Discovery Tours have also been designed with the school curriculum in mind, catering to kids from Early Learning Centres up to Year 6.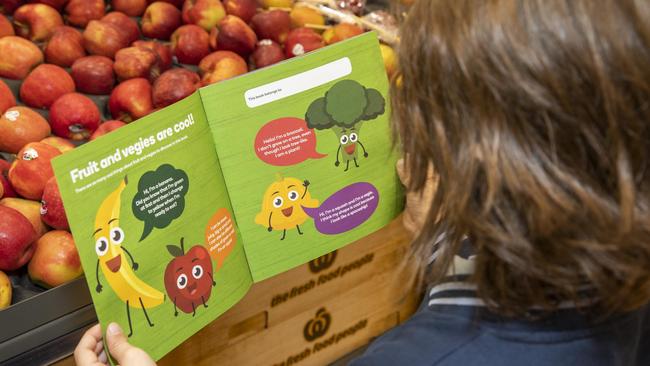 "We know that getting children to eat fruit and vegetables every day can be tricky and parents can find it challenging to get their kids to eat their required daily intake," Woolworths managing director Claire Peters said.
"The Fresh Food Kids Discovery Tours are designed to inspire our next generation of Aussie kids to make smart and fresh food choices in an environment that they will be familiar with."
The tours focus on different aspects of healthy eating for different year levels:
● ELC-Kindergarten kids will learn about the importance of eating a rainbow of fruit and vegetable colours.
● Years 1-2 kids will learn how different fruit and vegetables are good for different parts of their body.
● Years 3-4 kids will discover fruit and vegetables don't grow the same and they have different seasons.
● Years 5-6 kids will learn about sustainability and waste reduction.
MORE DETAILS ON DISCOVERY TOURS
For more information on the tours, visit woolworths.com.au/shop/discover/fresh-food-kids/discoverytours. Terms and conditions apply. See website for details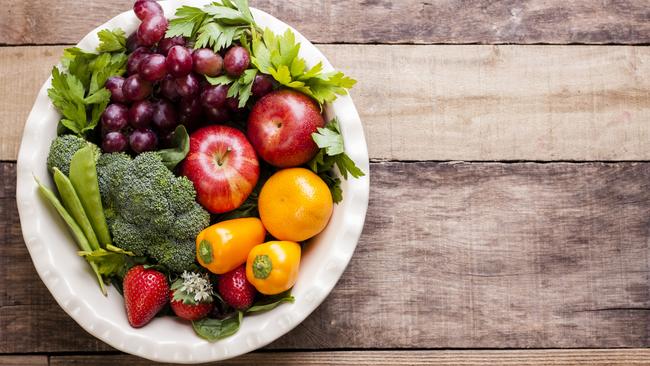 FRUIT AND VEGETABLE GUIDELINES FOR CHILDREN
(source: National Health and Medical Research Council)

MINIMUM DAILY SERVES OF FRUIT
1 for children aged 2–3,
1½ for children aged 4–8
2 for people aged 9 and over.
MINIMUM DAILY SERVES OF VEGETABLES
2½ for children aged 2–3
4½ for children aged 4–8
5 for children aged 9–11 and females aged 12
5½ for males aged 12–18.
GLOSSARY
recommended: something approved as being suitable
snapshot: a record of data a particular time
obese: very overweight
ambitious: intended to satisfy high aspirations
sensory: relating to the five senses
LISTEN TO TODAY'S STORY
QUICK QUIZ
1. What percentage of children struggle to eat the recommended amount of fruit and vegetables?
2. Name the three factors leading to Australian becoming overweight.
3. How many students does Woolworths want to put through its Discovery Tours in the next 12 months?
4. What is the recommended daily serve of fruit for children aged 4-8?
5. What is the recommended daily serve of vegetables for children aged 9-11?
CLASSROOM ACTIVITIES
1. Take a tour
Each year your teachers plan excursions and incursions to compliment the teaching they do in the classroom. Write a list of reasons why your teachers should consider taking your class on a Fresh Food Kids Discovery Tour at Woolworths. Read the article carefully to find what the purpose of these tours are, what they aim to teach and why they have been designed.
Time: Allow 20 minutes
Curriculum links: English, Health and Physical Education
2. Extension: On the Woolworths Fresh Food Kids Discovery Tours students will be involved in games about fruit and vegetables.
With a partner or small group, create your own board game that uses knowledge of fruit and vegetables and healthy eating to progress through the game.
For example, you could create question cards that if answered correctly you move forward and if incorrect you move backwards. Examples of questions could include: name 3 fruits that begin with b; name a fruit that does not grow on a tree; how many serves of vegetables should you eat each day?
Time: Allow 40 minutes
Curriculum links: English, Health and Physical Education, Critical and Creative Thinking
VCOP ACTIVITY
With a partner see if you can you identify all the doing words/verbs in this text. Highlight them in yellow and then make a list of them all down your page. Now see if you and your partner can come up with a synonym for the chosen verb. Make sure it still makes sense in the context it was taken from.
Try to replace some of the original verbs with your synonyms and discuss if any are better and why.
Curriculum Links: English, Big Write and VCOP
HAVE YOUR SAY: Tell us your favourite fruit and vegetables to eat and why.
No one-word answers. Use full sentences to explain your answer.