Ipswich residents are sick of living with the stench in Australia's stinkiest city
The smell is so bad in the city of Ipswich that people who live there struggle to breathe, are sick every day and are afraid to spend time in their yards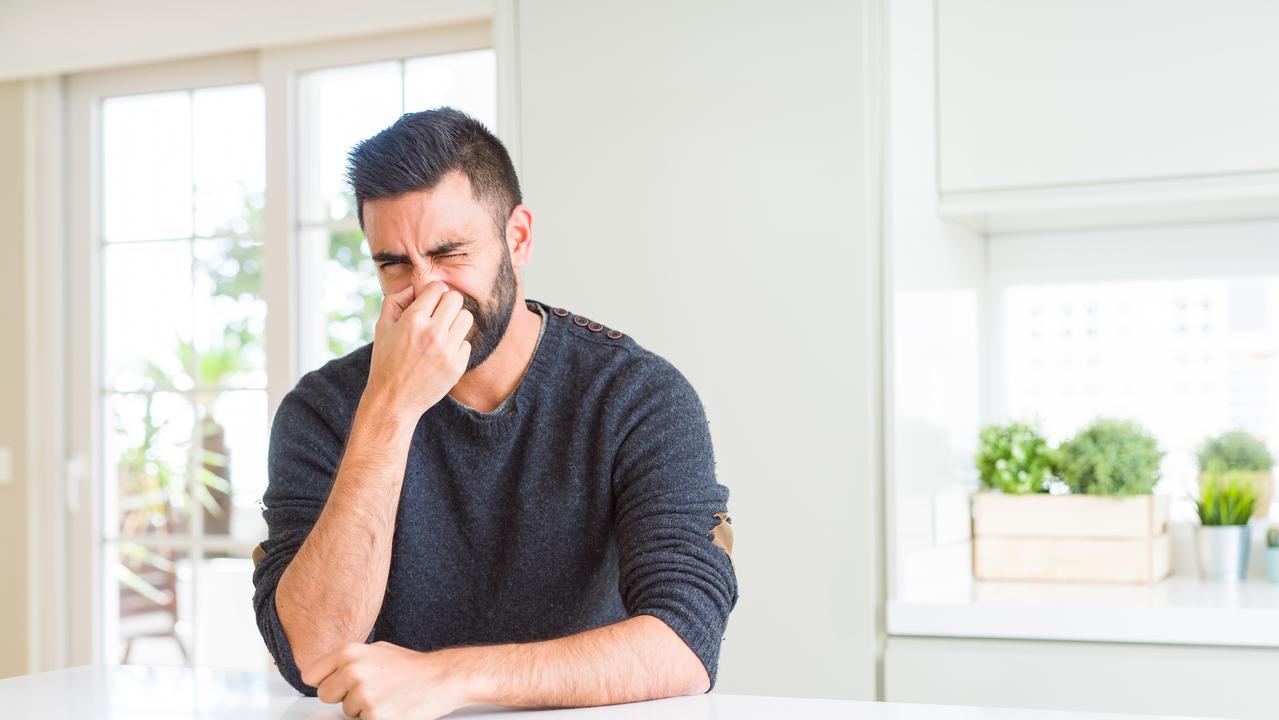 Having to stay indoors to avoid the odours outside is one of the complaints the residents have.
Residents living in Australia's stinkiest city are sick of the bad smells hanging around their homes and are demanding action.
More than 5000 complaints have been made to the Department of Environment and Science (DES) by families living in Brisbane's western suburbs about odours* from the Swanbank Industrial Area, which is home to composting*, waste and recycling businesses.
Ipswich gained its stinky city nickname about 10 years ago because depending on the wind direction, the air floating from the industrial area smells like rotten eggs, raw sewage* and fertiliser*.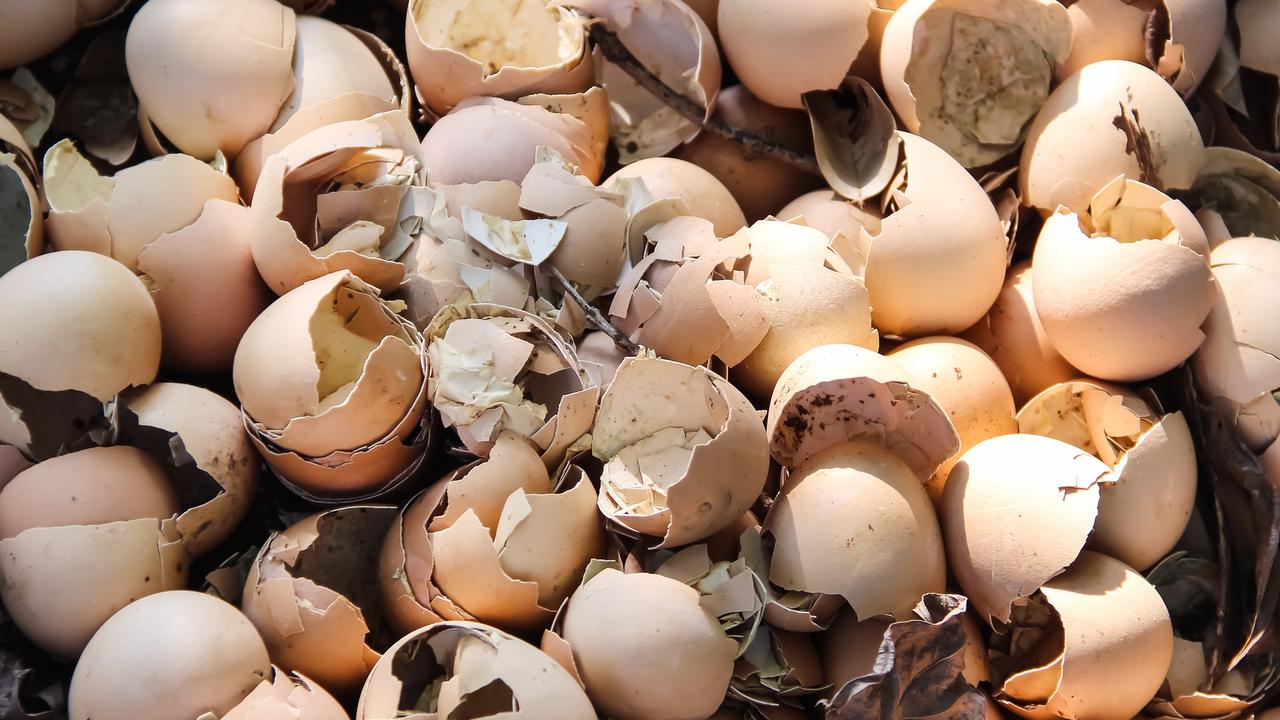 Residents complain that the air they breath often smells like rotten eggs. Picture: iStock
Queenslanders have reported struggling to breathe, developing rashes, headaches, sore throats and eyes, and vomiting daily.
Locals say they are fed up and worried about the health effects on their families. A petition started a month ago to "stop the stink" already has 2000 signatures.
Resident Gillian Aberley has made multiple reports to the department.
"This morning you literally cannot breathe outside. Makes you want to vomit immediately," she wrote in one submission in December 2022.
"The smell starts from 1am and gets more intense as the morning goes on. In the last seven years, this is the worst it has ever been."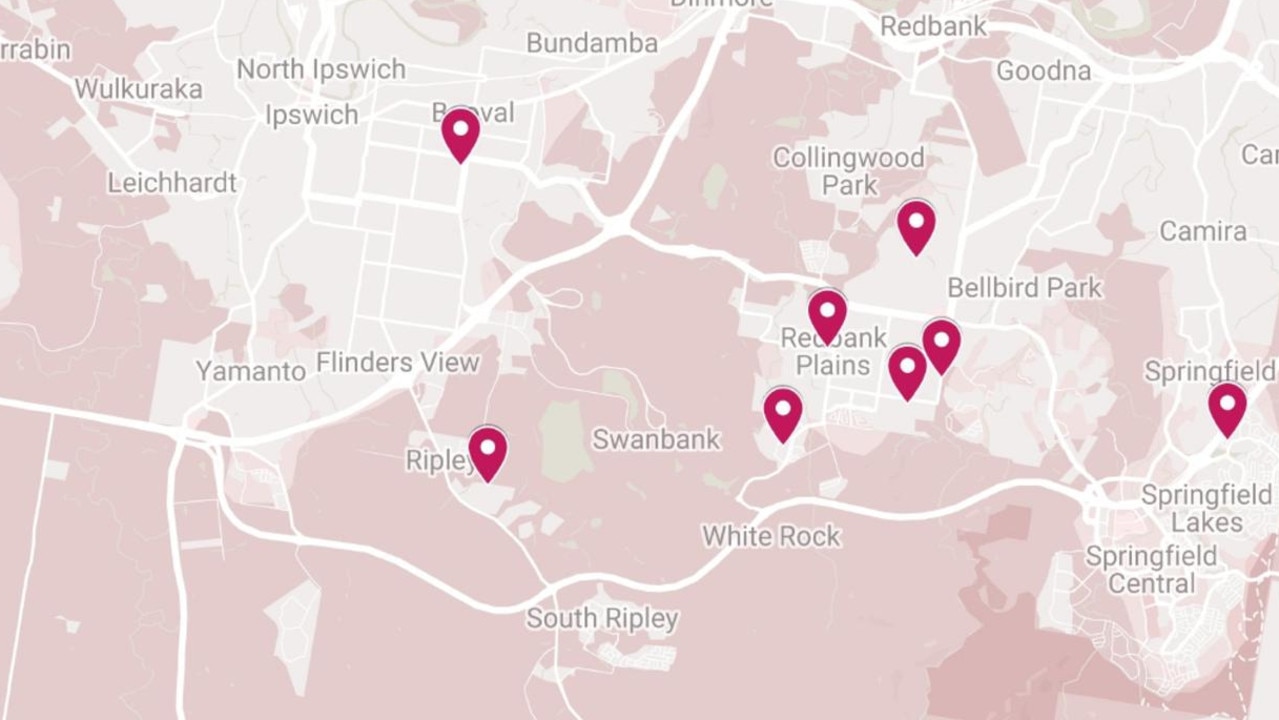 Map showing the sites where the stench reaches.
Ms Aberley said the smell had impacted her daily life significantly.
"We've been prisoners in our own home," she said. "Too afraid to have windows and doors open. Having to run an airconditioner constantly to get some sort of fresh air. It's made our quality of life so poor due to significant health issues.
"My son has daily episodes of severe illness, meaning he hasn't been able to go to school or even play like a child should be able to."
Another resident, Michelle Kate, said since moving from interstate she had been experiencing severe rashes and hives. Even her dog now has a skin condition.
"Half the time I don't want to leave the house but going for a walk when it smells makes me not want to exercise," she said.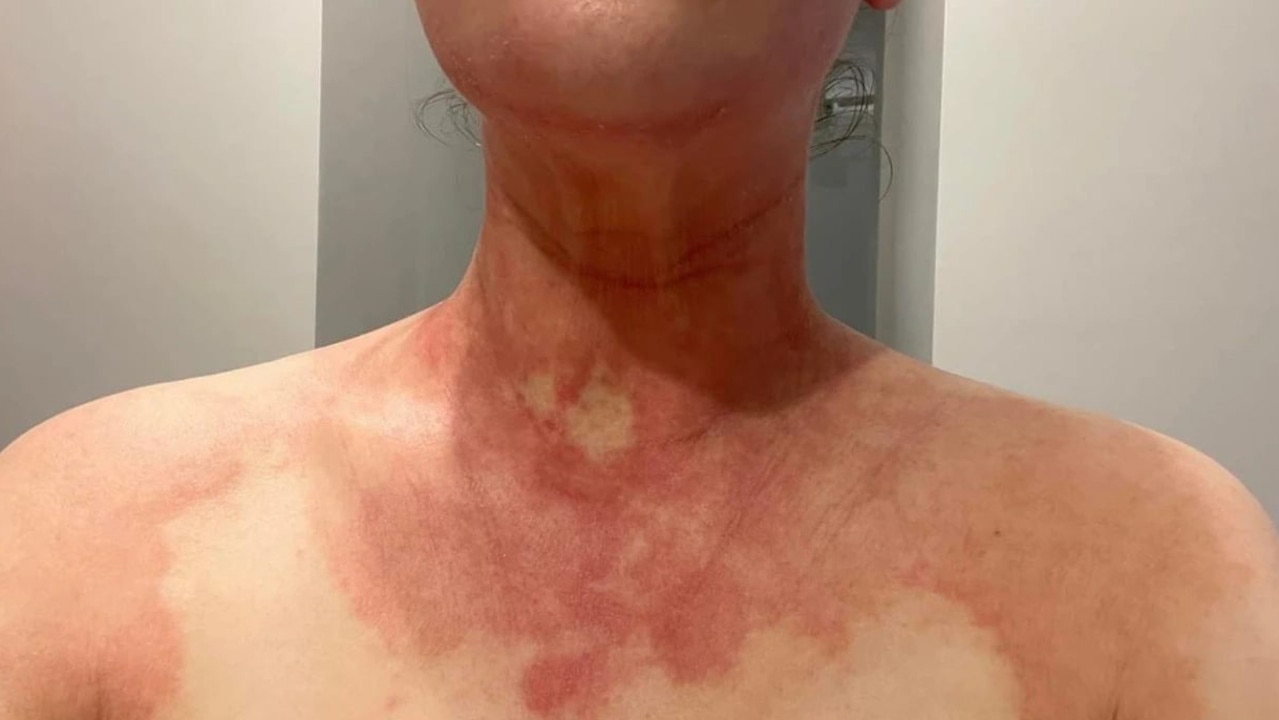 Rashes on Michelle Kate. Picture: Supplied
Local dad Andrew Maguire described the situation as "frustrating", after developing sinus* issues after the stench became noticeable in 2015.
"My daughter is also frequently suffering with upper respiratory* illnesses," Mr Maguire said. "Even just feeling like your nose is congested* far too often. On the bad days, headaches if you're out too long."
Ipswich Mayor Teresa Harding said frustrated residents had been dealing with the odour for at least a decade, with some complaints going back 20 years.
"We know there are waste operators that are not doing the right thing and their commercial operations are having a massively negative impact on the quality of life of Ipswich residents," she said.
"Ultimately, residents are sick of being impacted by these noxious* odours time and time again and have genuine concerns about what the long-term health impacts may be from breathing in these odours."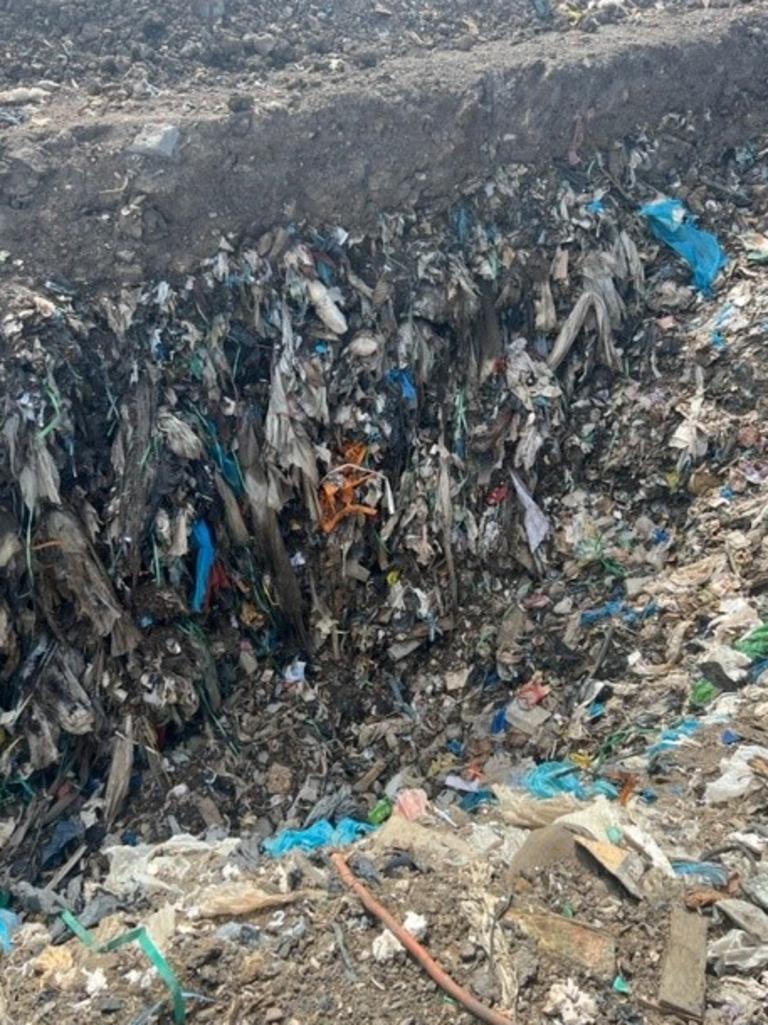 The Swanbank waste site.
The DES said it had been actively investigating reports received from community members and said composting facilities were the most likely cause. It has promised to take action, including taking companies to court, if they break environmental laws.
POLL
GLOSSARY
odours: a distinct smell, especially an unpleasant one
composting: making vegetable matter or animal manure into compost
raw sewage: untreated sanitary waste, consisting mostly of human faeces and water
fertiliser: substance added to plants and crops to help them grow. Often contains animal dung or nitrates, which release an unpleasant odour
sinus: air-filled spaces within the skull on the face
respiratory: relating to breathing
congested: blocked
noxious: harmful, especially to health
EXTRA READING
The smells the world loves and hates
Dogs sniff whiff of human stress
Study using AI to make scents of history
QUICK QUIZ
1. What three things does the Ipswich odour smell like?
2. List the health problems it is causing residents.
3. How many people have signed the "stop the stink" petition?
4. What action has the DES promised to take?
5. What is the likely cause of the odour?
LISTEN TO THIS STORY
CLASSROOM ACTIVITIES
1. Make it Stinky!
Write a description of the truly disgusting smell from the stinkiest thing that you can think of. Your purpose is to help your reader understand and feel just how bad it is.
Time: allow 15 minutes for this activity.
Curriculum Links: English
2. Extension
Why would a composting facility create noxious fumes? Use your research skills to find out how and why composting can cause them.
Can you think of a solution to this problem?
Use the information that you have found to describe a way to protect the people living near the Swanbank Industrial Area from the odours.
Time: allow at least 60 minutes to complete this activity.
Curriculum Links: English, Science, Design and Technologies, Critical and Creative Thinking.
VCOP ACTIVITY
1. Grammar and VCOP
The glossary of terms helps you to understand and learn the ambitious vocabulary being used in the article. Can you use the words outlined in the glossary to create new sentences? Challenge yourself to include other VCOP (vocabulary, connectives, openers and punctuation) elements in your sentence/s.
Have another look through the article, can you find any other Wow Words not outlined in the glossary?