Australians need fruit and vegetables labelled with a five-star health rating to encourage us to eat more of them.
That's one of the recommendations* from a major review into the government Health Star Rating system.
It could mean supermarkets would need to display posters explaining fresh fruit and vegetables were five-star items or have fruit stickers displaying the star-rating icon.
Health Star Rating aims to give consumers* information about the nutritional* value and assigns* the food a rating from 0.5 to 5 stars. Not all foods carry a rating as it is voluntary for food producers.
VIDEO: The current Health Star Rating system explained
In addition to adding fruit and vegetables to the star-rating system, the review recommends assessing sugar and sodium* content and dairy products differently, which would mean a reduction in the number of stars currently given to hundreds of products, such as Vegemite, breakfast cereals like Nutri-Grain and Milo, muesli bars and sugary yoghurts.
Plain water would receive a five-star rating, flavoured waters 4.5, 100 per cent fruit and vegetable juices between 2.5 and 4 stars, diet drinks no more than 3.5 stars and sugary soft drinks between 0.5 and 2 stars.
"The proposed changes would see decreases to the (health star ratings) of approximately 8 per cent of products … and increases to the (health star ratings) of 15 per cent of products," the report states.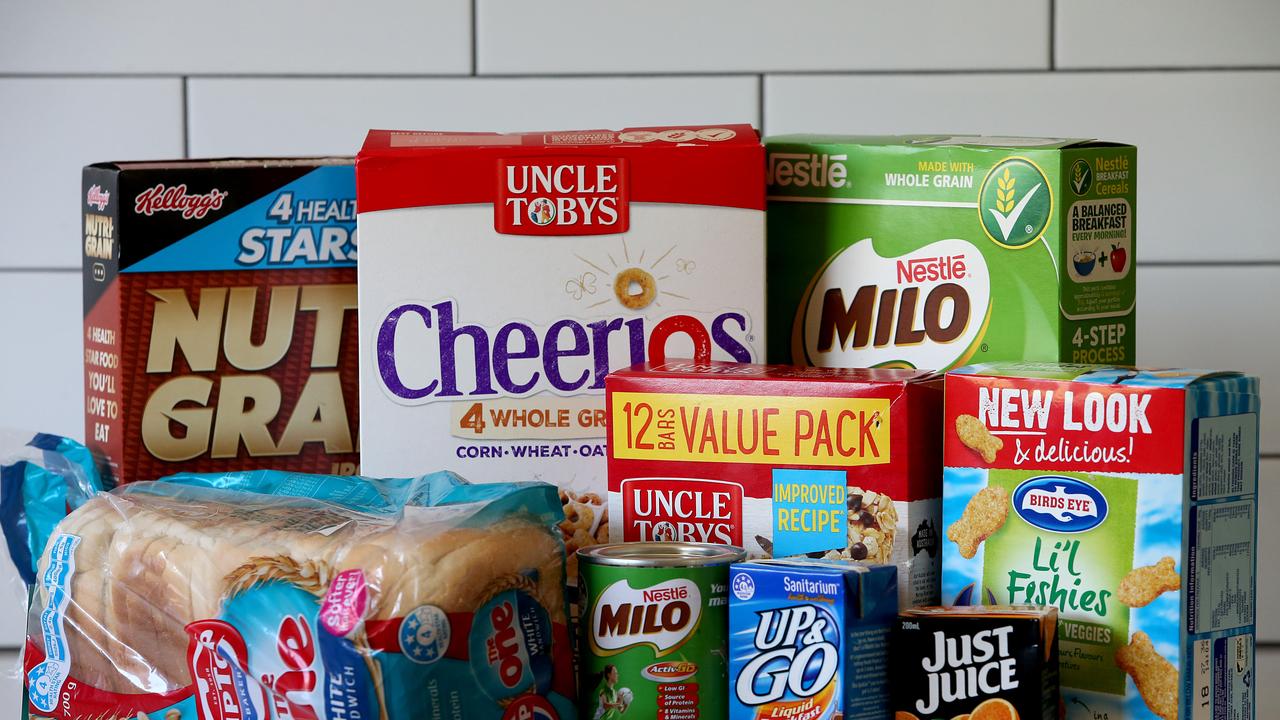 There is no recommendation for the system to become compulsory but sets targets for 70 per cent of products to be included within four years, up from 30.5 per cent in Australia currently.
The report is the result of public forums* and submissions from people or companies with an interest in how the Health Star Rating system is structured, such as health professionals and food producers.
Minister responsible for food policy Bridget McKenzie said Australia's Health Star Rating system was world leading.
"It is a tool families can use to make healthier choices by comparing similar foods," she said.
Executive Manager of the Obesity Policy Coalition Jane Martin said the system should be made compulsory.
"This shouldn't be opt out* and we saw mandatory* country of origin labelling introduced within a year successfully," Ms Martin said, referring to the national compulsory food labelling system introduced on July 1 last year.
"The reality is it is being used as a marketing* tool and often products in the same category with the same manufacturer are either including or not including star rating if it suits their purposes."
Former MasterChef contestant and healthy eating advocate* Alice Zaslavsky said suggestions to label fruit and vegetables with a five-star rating was "insulting" to consumers.
"What we need is to put this effort and money into making fresh fruit and vegetables more accessible* financially* for consumers and showing them what to do with it," Ms Zaslavsky said.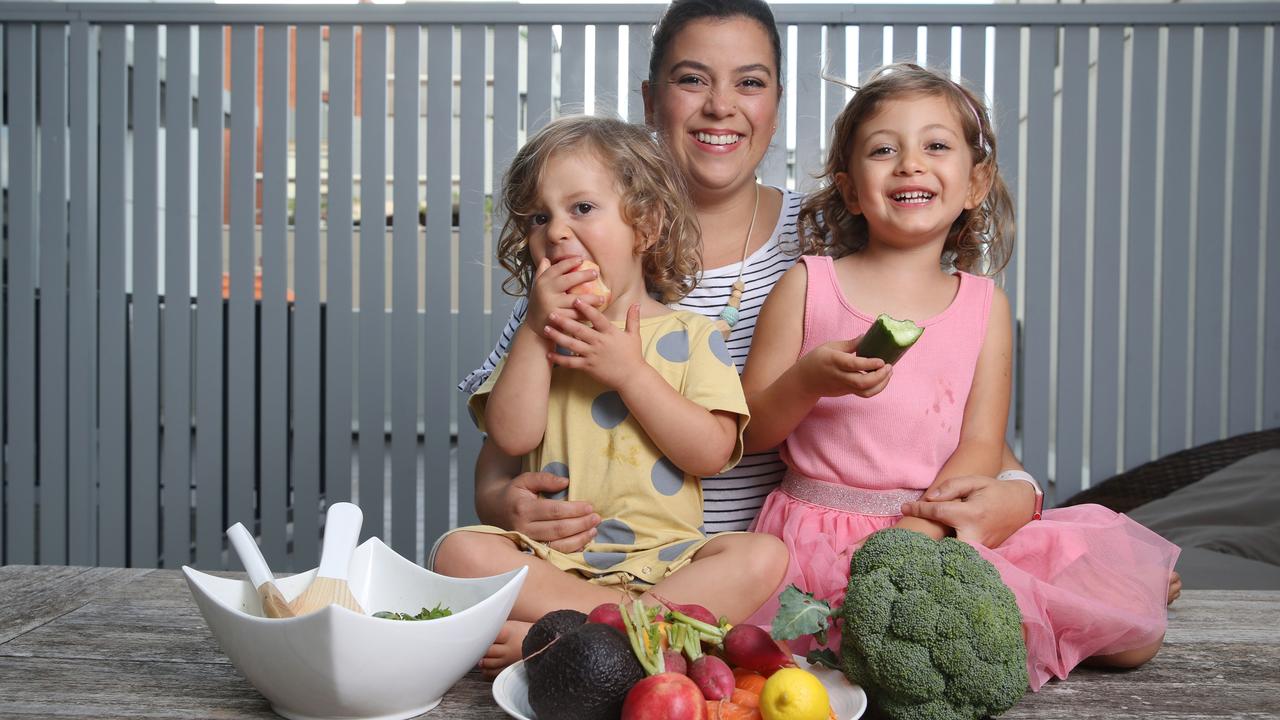 The final report into the Health Star Rating review will be released in May.
FOODS THAT COULD LOSE STARS
Yeast spreads such as Vegemite
Breakfast cereals with high total sugars — including possibly Milo cereal and NutriGrain
Yoghurts aimed at kids that are high in total sugars
Other dairy desserts (examples are creme brulee, custard)
Jellies and water-based ice confections
Fruit juices
Chocolate bars and lollies
Cream cheese
Dips
Biscuits
Savoury sauces

FOODS THAT COULD GAIN STARS
Natural peanut butter
Olive oil spread
Flavoured water
Fresh fruit and vegetables
Legumes
GLOSSARY
recommendations: suggestions
consumers: shoppers and eaters
nutritional: describing the "goodness" or nutrients in a food
assigns: sets or allocates
sodium: salt
forums: meeting to gather opinions
opt out: decide not to be involved
mandatory: compulsory
marketing: advertising and promotion to get people to buy
advocate: push for
accessible: can be reached by everyone
financially: to do with money and how much something costs
EXTRA READING
Australian food labelling laws begin
Call to ban lollies at checkouts
Heat on fast food giants to use Aussie ingredients
Call for salad and water to replace cola and fries
QUICK QUIZ
What are two ways supermarkets could communicate the star rating of fruit?
What does Alice Zaslavsky think should be done instead of giving fruit and vegies stars?
When do we get to see the final report on the review?
Name three food categories that could lose stars?
Name three food categories that could gain stars?
LISTEN TO THIS STORY
CLASSROOM ACTIVITIES
1. Healthy vs Unhealthy food
Divide a blank page into 10 columns. Label your page: "Possible Health Star Ratings". Label the columns: 0.5, 1, 1.5, 2, 2.5, 3, 3.5, 4, 4.5, 5.
After reading about the government's new Health Star Rating plans, write at least 2 foods that may fit into each of the columns starting from unhealthy (0.5) to healthy (5). There are some suggestions in the article, but you will also need to add some of your own based on the information in the article
Time: allow 20 minutes to complete this activity
Curriculum Links: English, Health & Physical Education
2. Extension
Use a copy of your school canteen menu (your teacher could give to you or could get off your school website) to rate some of the food options according to this new Health Star Rating system. Rate your canteen menu overall as a number of stars.
Time: allow 25 minutes to complete this activity
Curriculum Links: Health & Physical Education
VCOP ACTIVITY
The glossary of terms helps you understand and learn the ambitious vocabulary being used in the article. Can you use the words outlined in the glossary to create new sentences? Challenge yourself to include other VCOP (vocabulary, connectives, openers and punctuation) elements in your sentence/s. Have another look through the article, can you find any other Wow Words not outlined in the glossary?
HAVE YOUR SAY: Do we need star ratings for fruit and vegetables?
No one-word answers. Use full sentences to explain your thinking.