A type of flu that started in Brisbane is now considered one of the most dangerous in the world.
The World Health Organisation has recommended that the killer Influenza B bug, dubbed the Brisbane virus, is included this year in a four-strain* Southern Hemisphere vaccination* to help flu victims fight off the virus this year.
"World experts decide on which viruses have been the most dangerous and name them after the area in which they originated*. There is no doubt that the Brisbane 2017 flu season was hard hitting," Australian Medical Association president Dr Michael Gannon said.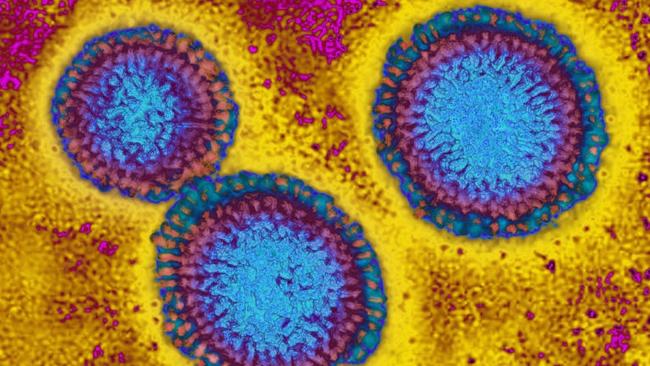 WHO has decided that influenza vaccine for 2018 will include the A strain named Michigan, the Singapore A, the Phuket B strain and the additional Brisbane B.
"Brisbane has been given the unenviable* honour of being named in the vaccine this year. Not really something to celebrate. Influenza is a killer and thanks to its never-ending ability to mutate* it is likely it will remain a threat forever," Dr Gannon said.
In 2017 there were 745 influenza deaths in Australia but Dr Gannon said this year's Southern Hemisphere vaccine is expected to offer a large amount of protection to everyone. Almost three quarters of those receiving the vaccine will have total protection, the doctor said.
"This year I will have my 30th influenza vaccine. Regular injections help to keep on top of the mutating viruses," Dr Gannon said.
Prof Robert Booy, head of the clinical research team at the National Centre for Immunisation Research and Surveillance said: "The Brisbane strain is a 10-year old strain but because of the evolving nature of influenza the vaccines have to be evaluated* and updated every six months and it is back in the spotlight. The decisions are made depending on what strains are the most widespread* and the most dangerous."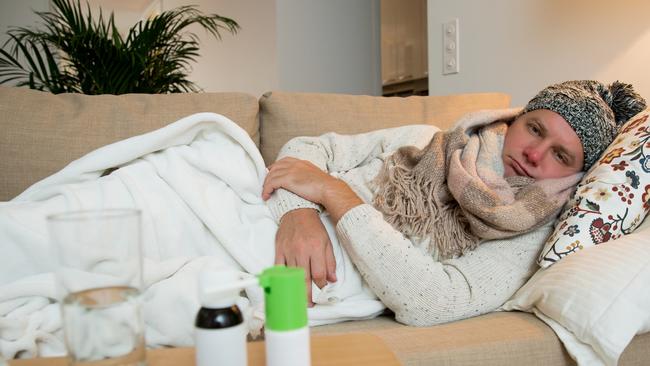 Prof Booy urges all Australians to get their flu shot as soon as they can.
"By the time you make an appointment and then wait 10 to 14 days for the vaccine to kick in you are already into May and may still catch the virus. So don't wait," he said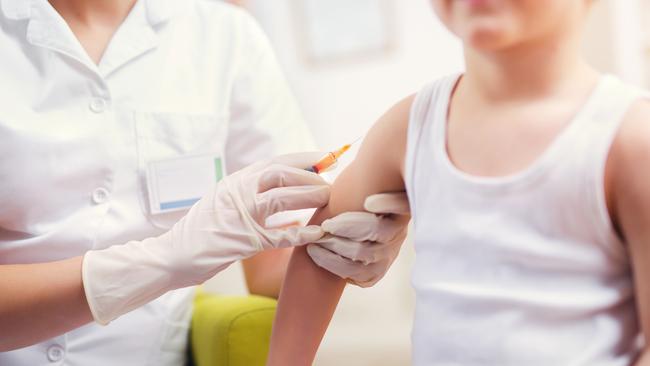 GLOSSARY
four-strain: includes four different varieties
vaccination: treatment with a vaccine to protect against catching a disease
originated: have a specified starting point
unenviable: not wanted or unpleasant
mutate: change in form
evaluated: assess or examine
widespread: found or distributed over a large area

LISTEN TO TODAY'S STORY
CLASSROOM ACTIVITIES
1. Killer Strain
Using dot points, list at least 10 facts that you learned about the influenza virus after reading this article. Highlight what you think are the most important three by putting a red star next to them.
Extension: Work with a partner to brainstorm ways to prevent catching influenza or 'the flu'.
Time: Allow 15 minutes
Curriculum links: English, Health & Physical Education
2. Flu Shot
The Australian Medical Association wants everyone to get vaccinated against the flu by booking in for a flu shot. Children over six months are also encouraged to be vaccinated. Work with a partner to develop a catchy slogan and poster encouraging adults and kids to get a flu shot to protect them against this killer virus.
Extension: Mark the origins of the killer flu strains on a world map. Think of a name for this year's flu shot combining the four places it's named after.
Time: Allow 30 minutes
Curriculum links: English, Personal & Social, Critical & Creative Thinking
VCOP ACTIVITY
After reading the article, with a partner, highlight all the openers you can find in blue. Discuss if they are powerful and varied openers or not. Why do you think the journalists has used a mix of simple and power openers? Would you change any, and why?
HAVE YOUR SAY: What do you think about this story?
Please do not use one-word answers. Explain what you enjoyed or found interesting about the article. Use lots of adjectives.