Bicycle helmets should no longer be compulsory everywhere, Australia's biggest cycling lobby* group has declared.
The Bicycle Network said adults should be free to decide whether to wear a helmet when they're not riding on the road.
The network is calling for a national five-year trial allowing people to choose to go helmet-free when riding on footpaths or off-road paths.
It stopped short of a total ban because the roads, and specifically cars, were still too dangerous.
"The risk for bike riders is substantially* created by people driving vehicles,'' the report said.
Bicycle Network CEO Craig Richards said bike riding was languishing* and a review of mandatory* helmet laws was needed.
"I call it a very grey area with black and white opinions,'' he said.
"Some people will look at this and say 'thank goodness' and some will say 'why didn't you go further?' and others will say 'what on earth are you doing'?''
The network's call comes after a survey of 20,000 of its members, of whom 60 per cent said helmet laws should be changed.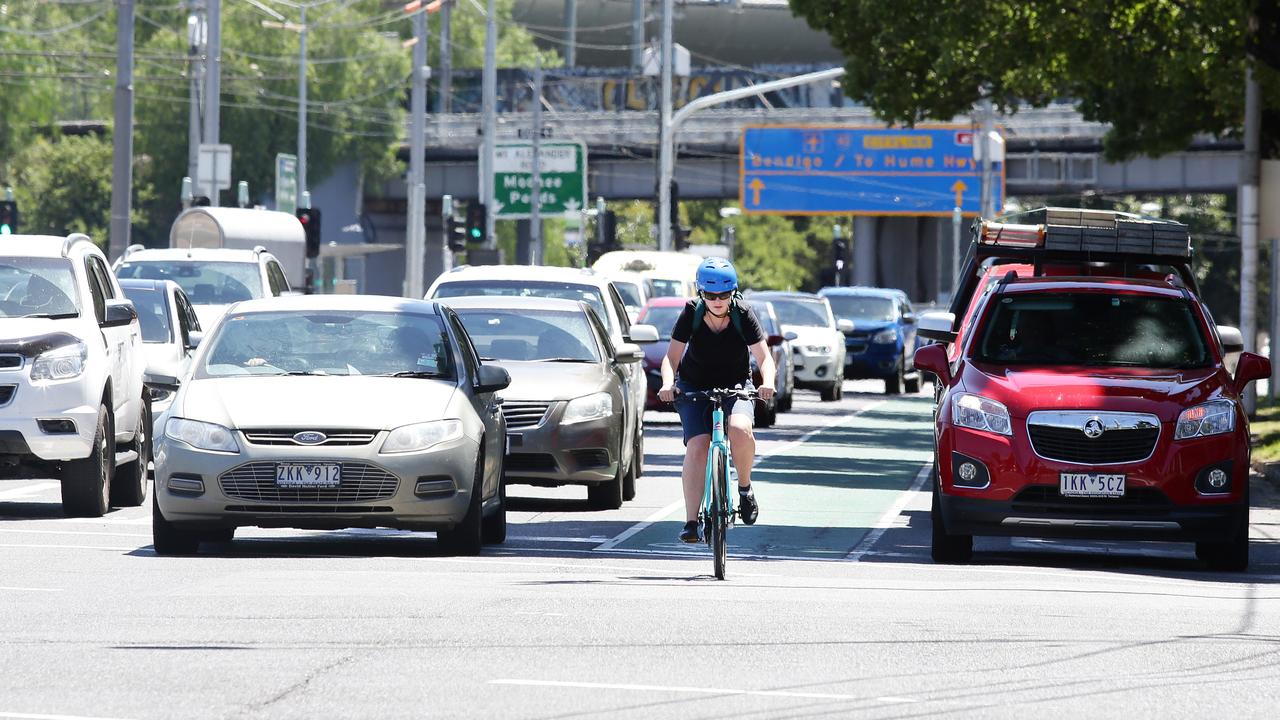 Victoria passed the world's first mandatory bicycle helmet laws on July 1, 1990. Other states and territories, except the Northern Territory, followed during the 1990s.
But few nations around the world have followed Australia's lead, and some countries, including Mexico and Malta, are repealing* their helmet laws.
"The number of people who ride a bike isn't increasing and there has been no decrease in the number of bike rider fatalities*. It's clear that our bike policies aren't working," Mr Richards said.
The Bicycle Network also sought submissions* from cycling and medical experts, as well as reviewing academic* studies.
One in three cyclists said they would ride more if helmets were not mandatory.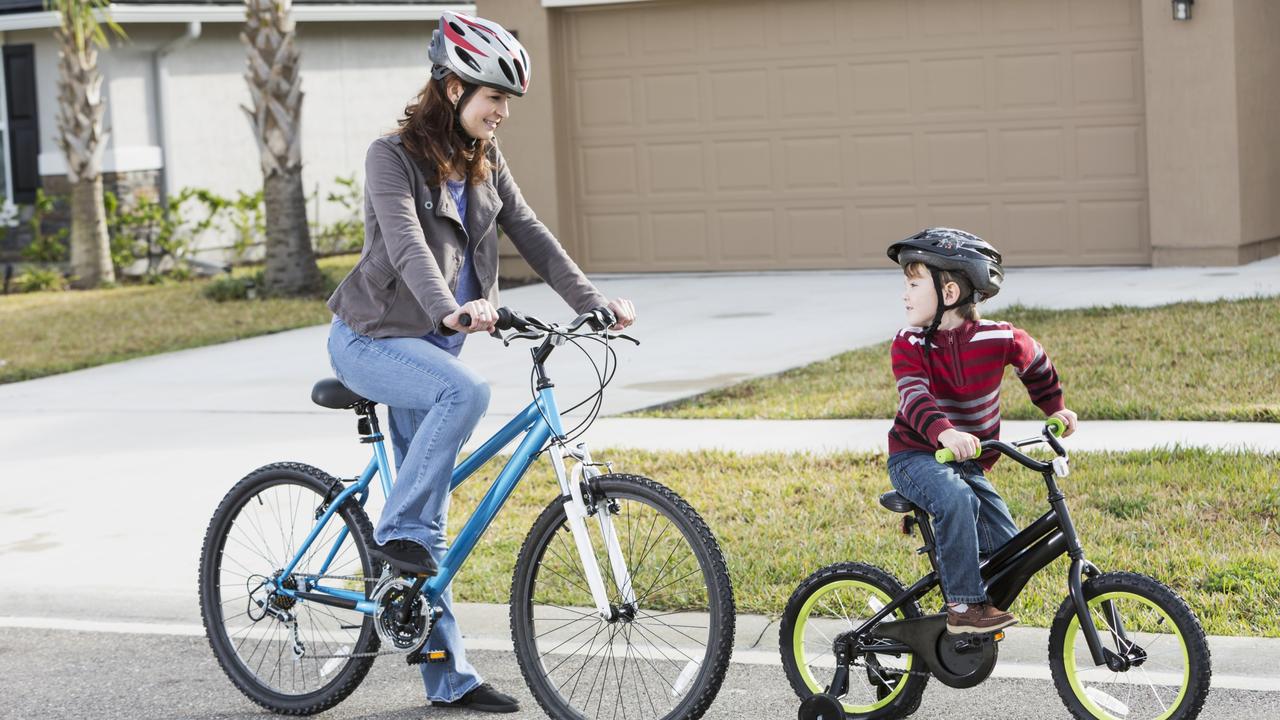 In Victoria, just 1.24 per cent of people travel to work by bicycle, according to the 2016 Census. The national cycling figure is just over 1 per cent.
The network's report revealed that bike deaths in the 1990s fell when the laws were introduced, compared to the 1980s but the drop was in line with the overall road fatalities trend*.
TAC* data shows that 12 Victorian cyclists died in road crashes last year, more than the eight-year average of 8.6. So far this year, just four deaths have been recorded.
EXTRA READING
Kids ditching riding bikes to school
Call to block phones in cars to cut road toll
GLOSSARY
lobby: argue for change of laws
substantially: greatly
languishing: fail to make progress
mandatory: compulsory
repealing: withdraw
fatalities: deaths
submissions: suggestions or entries
academic: research to find out something, as in at a university
trend: direction that something is heading, such as more, less, up or down
TAC: Transport Accident Commission, which funds treatment for people injured in transport accidents
LISTEN TO THIS STORY
QUICK QUIZ
1. What is the name of the group calling for changes to helmet laws?
2. What are the details of the trial they want?
3. What three groups of opinions on the idea are listed?
4. What percentage of the 20,000 members said the laws should be changed?
5. Australia-wide, what percentage of the population rides to work?
CLASSROOM ACTIVITIES
FOR and AGAINST
Draw up a table with two columns labelled FOR and AGAINST.
Read through the article and list all the reasons that are mentioned as to why bike helmet laws should be changed. Write these in the FOR column.
Can you add any more?
In the article, find and record reasons why the bike helmet laws should not be changed in the AGAINST column on your table. Add any more reasons you can think of to support this opinion.
After considering both sides of the issue, what is your opinion?
Curriculum links: English, Health and Physical Education, Ethical Capability
Time: Allow 20 minutes
Extension: Add your support to this issue, either FOR or AGAINST by writing a letter to the government in your state, sharing your point of view.
Ensure your letter is persuasive, by setting it out correctly, using polite and appropriate wording for an official letter, clearly stating the issue you are writing about, where you heard about it, what your opinion is and your reasons for this opinion.
Curriculum links: English, Health and Physical Education, Ethical Capability
Time: Allow 25 minutes
VCOP ACTIVITY
The glossary of terms helps you to understand and learn the ambitious vocabulary being used in the article. Can you use the words outlined in the glossary to create new sentences? Challenge yourself to include other VCOP (vocabulary, connectives, openers and punctuation) elements in your sentence/s. Have another look through the article, can you find any other Wow Words not outlined in the glossary?
HAVE YOUR SAY: Should we keep wearing helmets everywhere we ride? Do you feel a helmet makes riding safer for you? Use full sentences. No one-word answers.