Supermarkets should ban lollies and soft drinks at checkouts, limit cheap junk food, and promote more healthy food in catalogues*, obesity experts say.
Deakin University researchers are asking grocery chains to take more responsibility for preventing children and adults becoming fat.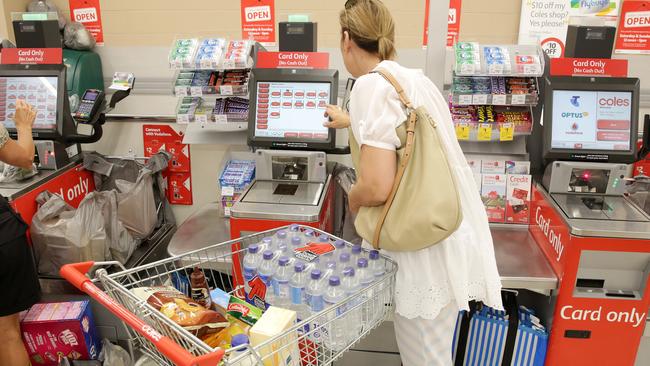 If they do not improve, governments should step in to force change, researchers say.
"Unhealthy diets are creating a public health crisis," Associate Professor Gary Sacks said.
"While supermarkets have taken some positive steps, there is a much greater role for them to play as part of a whole-society* response.
"We are all responsible for what we eat, but people are heavily influenced* by the type of food available, the price, and how they are promoted."
The first-of-its kind study on fat prevention calls for "healthy checkouts" to reduce temptations for shoppers, replacing lollies and sugary drinks near registers with snacks such as fresh and dried fruit, nuts, and bottled water.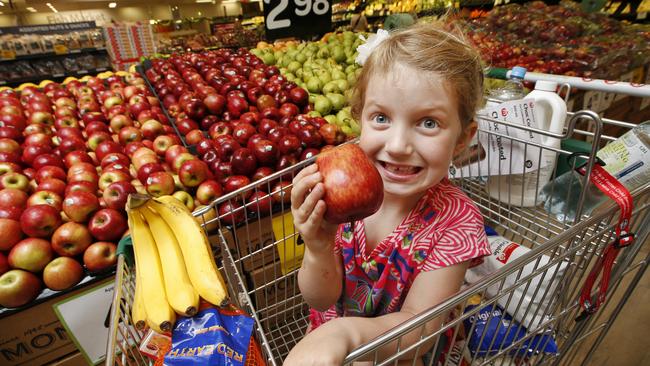 The Inside Our Supermarkets report, compiled by Deakin's Global Obesity Centre, also recommends having more healthy items at the end of shopping aisles.
Two in three adults and one in four children in Australia are overweight or obese.
Supermarkets said they were encouraging better choices in many ways, including by increasing the availability of healthy food and by rethinking some products.
The report praised initiatives* such as Coles' and Woolworths' rollouts of own-brand health star-rating labels, Woolies' free fruit for kids program, and some action on improved product nutrition.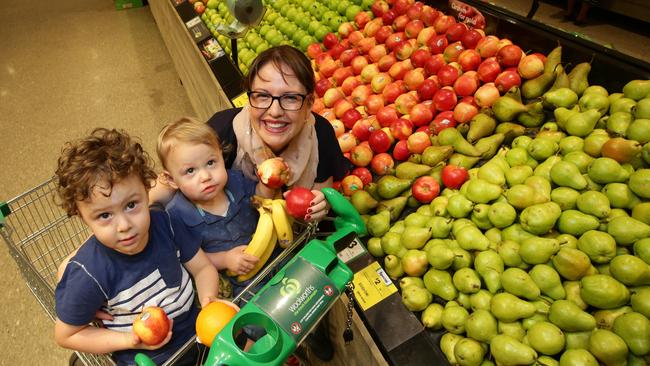 Melbourne mum Nicole French supported placing more wholesome* items at checkouts.
"Parents can't sit back and blame the world, as it is our role to guide children in choices, but it would be good to have an environment that makes that process easier," Ms French said.
GLOSSARY
catalogues: a list of items, usually for sale
whole-society: all of society included
influenced: had an effect on
initiatives: the opportunity to act or take charge before others do
wholesome: healthy
LISTEN TO TODAY'S STORY
QUICK QUIZ
1. Researchers from which university want supermarkets to remove lollies from checkouts?
2. Which alternative products do obesity experts want at checkouts?
3. What is the ratio of children overweight or obese in Australia?
4. Which program has Woolworths introduced to encourage healthy eating?
5. What is described as a public health crisis in the story?
CLASSROOM ACTIVITIES

1. Being responsible
This news story raises questions about who is responsible for the food choices that people make, and suggests that individuals, supermarkets and government all have a role to play.
Under each of the headings below make a list of responsible actions that each can take to improve food choices and health.
INDIVIDUALS …. SUPERMARKETS ….. GOVERNMENT
Extension: Draw a side-by-side picture of an unhealthy supermarket checkout and a healthy supermarket checkout.
Time: Allow 30 minutes
Curriculum links: English, Health and Physical Education, Civics and Citizenship, Ethical Capability
2. Infographic
An infographic is a visual representation of information intended to present the facts quickly and clearly. Create your own infographic that shows the proportion (as stated in the article) of Australian adults and children who are overweight or obese.
Extension: The price of foods is mentioned in the article as an influence on people's choices. Use a supermarket catalogue or website to choose foods for a healthy school lunchbox and an unhealthy school lunchbox and work out the price of each to see whether there is a significant difference in cost.
Time: Allow 20 minutes
Curriculum links: English, Mathematics, Health and Physical Education
VCOP ACTIVITY
With a partner see if you can you identify all the doing words/verbs in this text? Highlight them in yellow and then make a list of them all down your page. Now see if you and your partner can come up with a synonym for the chosen verb- make sure it still makes the context it was taken from.
Try and see if you can replace some of the original verbs with your synonyms and discuss if any are better and why.
Curriculum Links: English, Big Write and VCOP
IN ONE SENTENCE, TELL US WHAT YOU LIKE ABOUT TODAY'S STORY
Please do not use one-word answers. Explain what you enjoyed or found interesting in today's article. Use lots of adjectives.