It's good for kids to be bored because it encourages creativity and problem solving and helps them feel good about themselves, parenting experts say.
"Boredom teaches children to push themselves, boosts resilience* and helps contribute* to positive self-esteem*," said Associate Professor Julie Green, head of two parenting organisations called Raising Children Network and the Parenting Research Centre.
"Parents often feel as if they have to entertain their kids all the time, but they don't," Prof Green said.
"Children benefit from working out what to do with themselves. They can explore ideas and do something that matches their mood.
"It's a fantastic catalyst* for kids using their imagination and creating different play scenarios*," she said.
A STORY ABOUT CREATIVE THINKING: Hannah builds bionic hand on holidays
Brothers Luis, 12, Charlie, 10, and Felix Bettinsoli, 7, don't have much time to be bored.
"They don't have a lot of down time and manage to keep themselves entertained most of the time by playing among themselves," said their father, Pablo.
"Sometimes, they pull out the 'I'm bored' line and I tell them they'd better find something to do or I will find something for them. That usually means they get busy."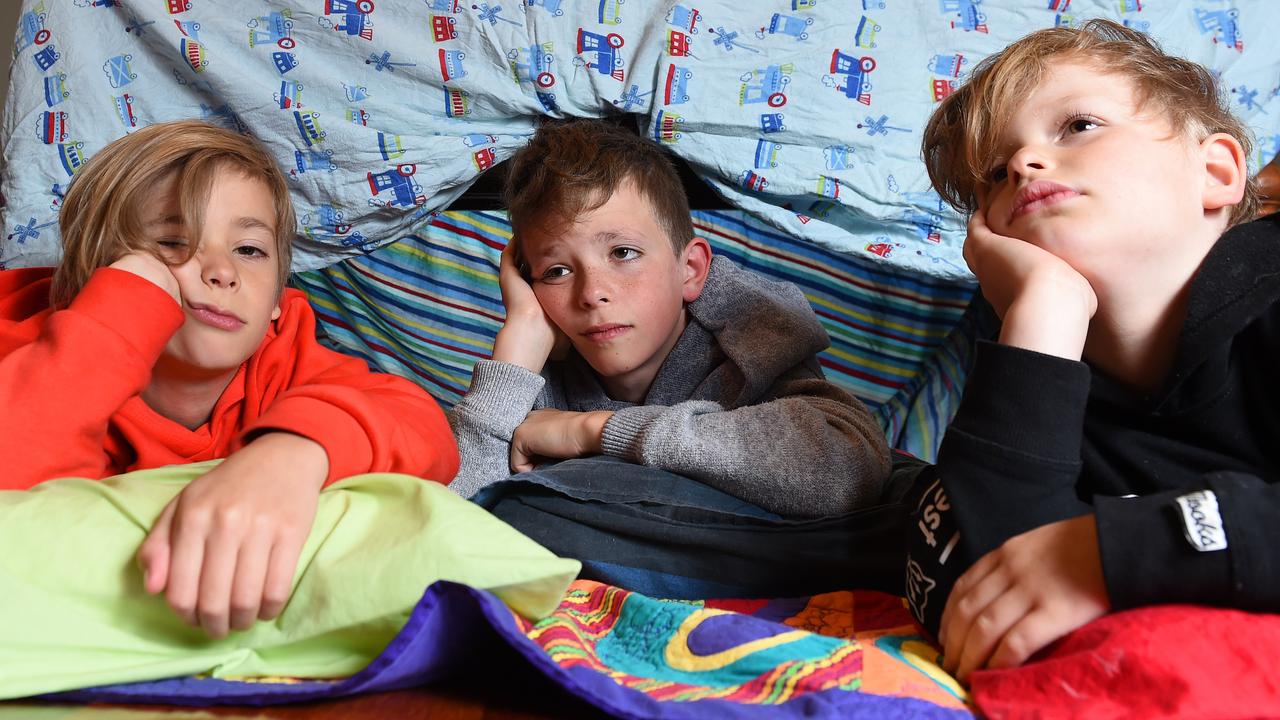 Play specialist Cat Sewell said kids learn to rely on themselves when they get bored.
"They learn resilience. They got through something that is a little bit stressful and a little bit tough — but it is not the end of the world," she said.
Other researchers have found not all boredom is good for kids, limiting their ability to learn at school.
David Putwain, of Liverpool John Moores University, found boredom, defined as an "unpleasant deactivating* emotion", led to lower levels of mathematic achievement in grades 5 and 6 in the UK.
In a journal called Learning and Instruction, he said "higher enjoyment and lower boredom predicted greater … achievement".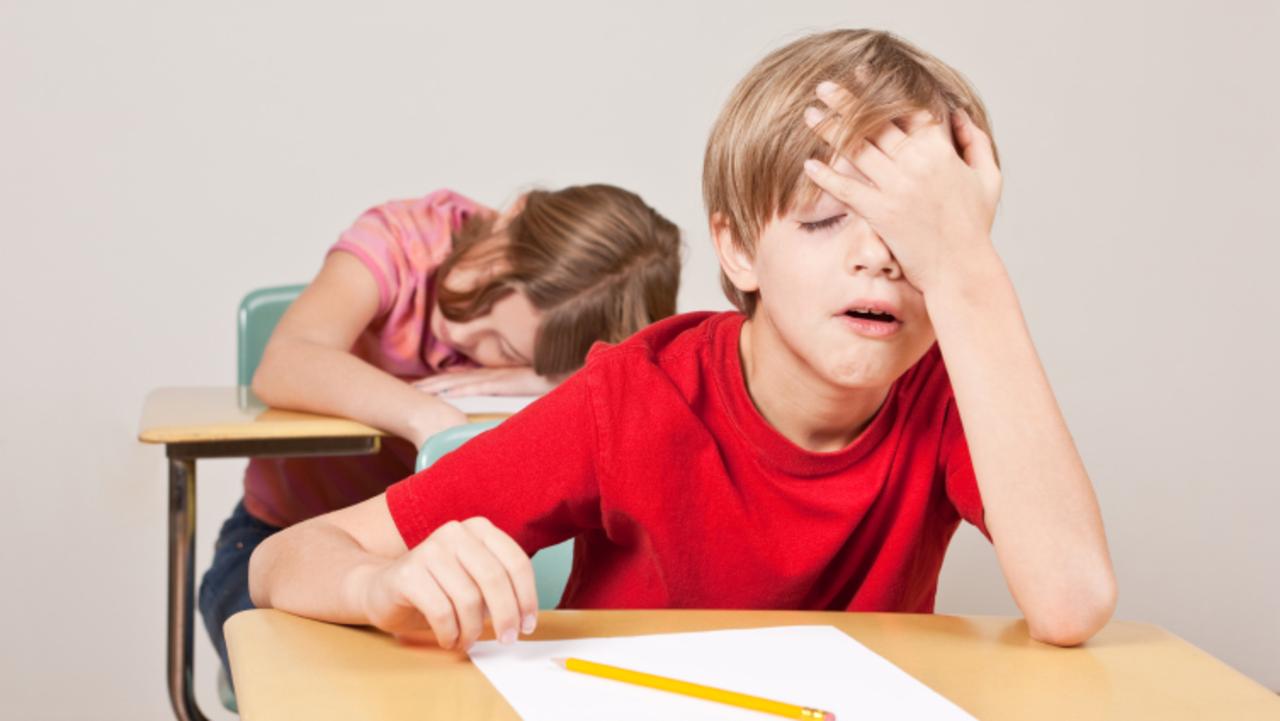 ANOTHER STORY ABOUT KIDS: Here's how to be happy
GLOSSARY
resilience: able to cope with problems
contribute: give or add to
self-esteem: feeling positive about yourself
catalyst: makes something happen faster or earlier
scenarios: situations
deactivating: stops other things happening
LISTEN TO TODAY'S STORY
QUICK QUIZ
1. Name three reasons boredom could be good for kids.
2. What two organisations is Julie Green part of? Why would they be interested in whether it's okay for kids to be bored?
3. What does Cat Sewell say kids learn when they're bored?
4. What happened to maths achievement in bored kids in another study?
5. In David Putwain's study, what happened if kids enjoyed themselves and weren't bored?
CLASSROOM ACTIVITIES
The school holidays are coming up and all too often parents hear children whining that dreaded line, "I'm bored!". Well the Kids News article states that it's good for kids to be bored sometimes as they have to be creative in thinking up something to do. Work with a partner and create a holiday ideas booklet to hand out to kids of all ages.
— fold up a piece of A4 paper into quarters and cut along the folds
— do this to another 2 pieces of paper so you have 12 sheets of paper in total
— staple into a booklet
— name and decorate your front cover
— on each page suggest an idea that kids could do on the holidays. Try and leave technology out of it so no TV, DVDs, movies, video games or iPads/computers! Other ideas could be outside games, building things, organising things, creating things
— draw a picture to easily explain your idea on each page
Your teacher may let you pass these around to different grades to look at or take home over the holidays.
Extension: Brainstorm a list of ideas to help prevent kids from being bored at school, as boredom at school leads to lower achievement. How could you start some of these things in your school?
Time: Allow 40 minutes
Curriculum links: Personal & Social, English, Critical & Creative Thinking
VCOP ACTIVITY
The glossary of terms helps you understand and learn the ambitious vocabulary being used in the article. Can you use the words outlined in the glossary to create new sentences? Challenge yourself to include other VCOP (vocabulary, connectives, openers and punctuation) elements in your sentence/s. Have another look through the article. Can you find any other Wow Words not outlined in the glossary?
Curriculum Links: English, Big Write and VCOP
QUESTION: Do you agree that boredom can be good for kids?
Use an example from your own experience to explain your answer.