For the first time in history, Australians are being told not to travel overseas in an effort to slow the spread of COVID-19*.
Prime Minister Scott Morrison said the unprecedented* travel advice was now in place and would last indefinitely to keep Australians safe from the coronavirus*.
In addition, all non-essential indoor gatherings of more than 100 people are now banned in Australia.
After a cabinet* meeting on Tuesday night, the nation's leaders have locked in the restrictions, which will apply to venues such as pubs, cinemas and big restaurants.
States and territories are now working on how the rules will be applied.
Airports, public transport, medical facilities, emergency services, aged care, prisons, courts, parliaments, supermarkets, offices, schools, universities and construction sites are excluded from the crackdown.
The Prime Minister said the health advice was that schools should still remain open.
That is also the case in Singapore, where authorities have effectively managed to stem the spread of the virus.
"The virus operates very differently amongst younger people," Mr Morrison said.
"The health advice I'm happy to follow for my kids … is the same health advice that I'm asking parents around the country to follow."
"I'm happy for my kids to go to school."
How does COVID-19 affect children?
He said the government expected the coronavirus crisis would last for at least six months.
"We are going to keep Australia running … it won't look like it normally does but it is very important we put in place measures that are scalable and sustainable," Mr Morrison said.
"What we are doing, you've got to be able to keep doing."
Wednesday morning's announcement is in addition to the earlier ban of mass* crowds of more than 500 people, meaning major sporting games being played in empty stadiums.
On Sunday, Mr Morrison announced Australia would enforce a 14-day self-isolation period for all international air travellers arriving in Australia, plus the banning of cruise ship arrivals for 30 days.
Mr Morrison said medical experts believed that most Australians would suffer only mild symptoms if they contracted the illness, which is a new virus spreading across the world.
It was declared a pandemic by the World Health Organisation meaning it has spread to many countries and spreads easily from person to person (see story under Extra Reading).
Australia's chief medical officer Brendan Murphy said children appeared to be the most resistant* to the illness with those few who have contracted the virus showing only mild symptoms.
Professor Murphy said only 2.4 per cent of cases in China's Hubei province were in people under 19.
He said the coronavirus was "quite different" to other respiratory illnesses in its impact on children.
"We believe very strongly that it's in the best interests of our children and the nation at this time to keep schools open," Professor Murphy said.
He said sick children and teachers should stop going to school, large assemblies and gatherings should be avoided, and good hand hygiene should be practised.
Mr Morrison said earlier this week that Australia was acting early to protect its citizens, but said it was "not unreasonable" to assume that the virus could disrupt daily life until at least September.
"I want to assure you and your family that while Australia is not immune from this virus, we are well-prepared and are well-equipped to deal with it and have a clear plan to see Australia through," Mr Morrison said.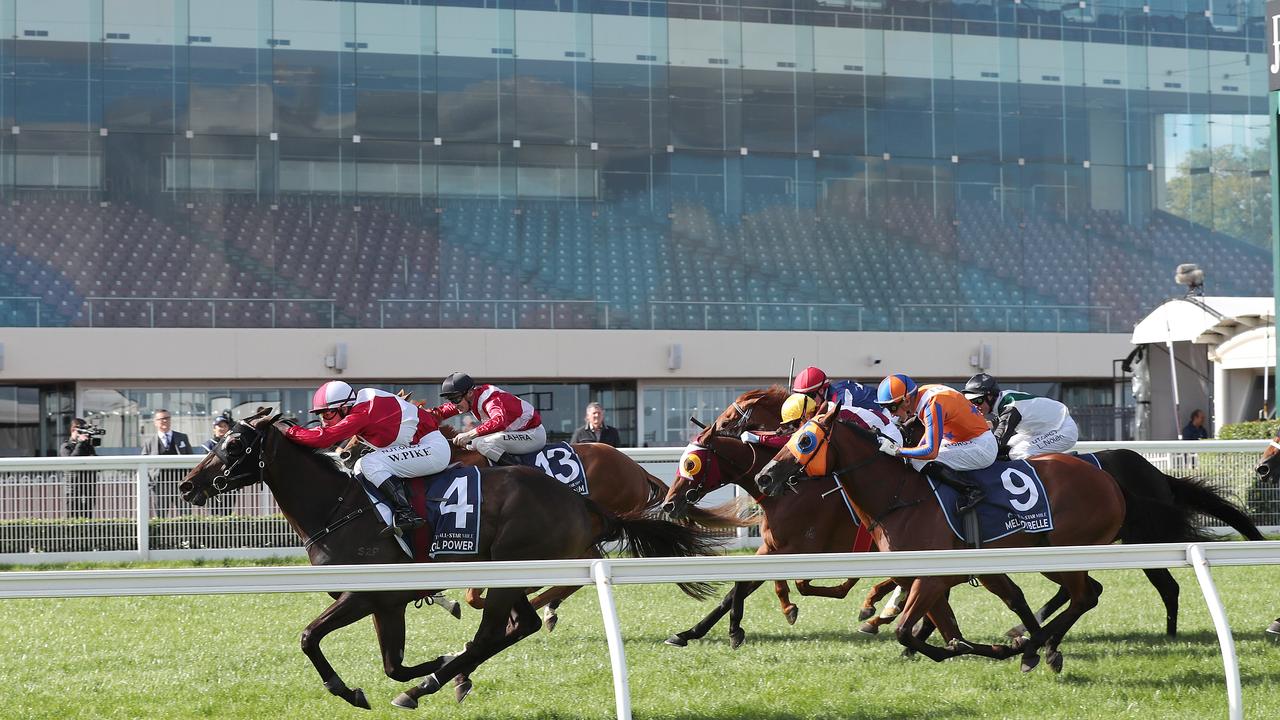 Sports and events that have been immediately affected by the ban on mass events include:
AFL, NRL, cricket and NBL basketball games to be played without fans.
Sydney Royal Easter Show cancelled
Melbourne Comedy Festival and Melbourne Fashion Week cancelled
Australian Grand Prix cancelled
Luna Park closed
Rock concerts and tours cancelled
TV show audiences banned.
So far there have been 454 cases of Covid-19 reported in Australia with just five deaths. The majority of sufferers have been able to either self-isolate* at home or in hospital and have recovered from the illness.
VIDEO: Italians in lockdown in their homes during the coronavirus crisis in Italy sing on their balconies to lift their spirits
Mr Morrison urged people to avoid panic-buying* of food and supplies from supermarkets as shoppers continued to strip shelves of items including toilet paper, pasta, rice, flour and non-perishable foods.
Advertisements about coronavirus are appearing in newspapers as well as on TV and radio, encouraging Australians to practice good hygiene* and advising them when to seek help.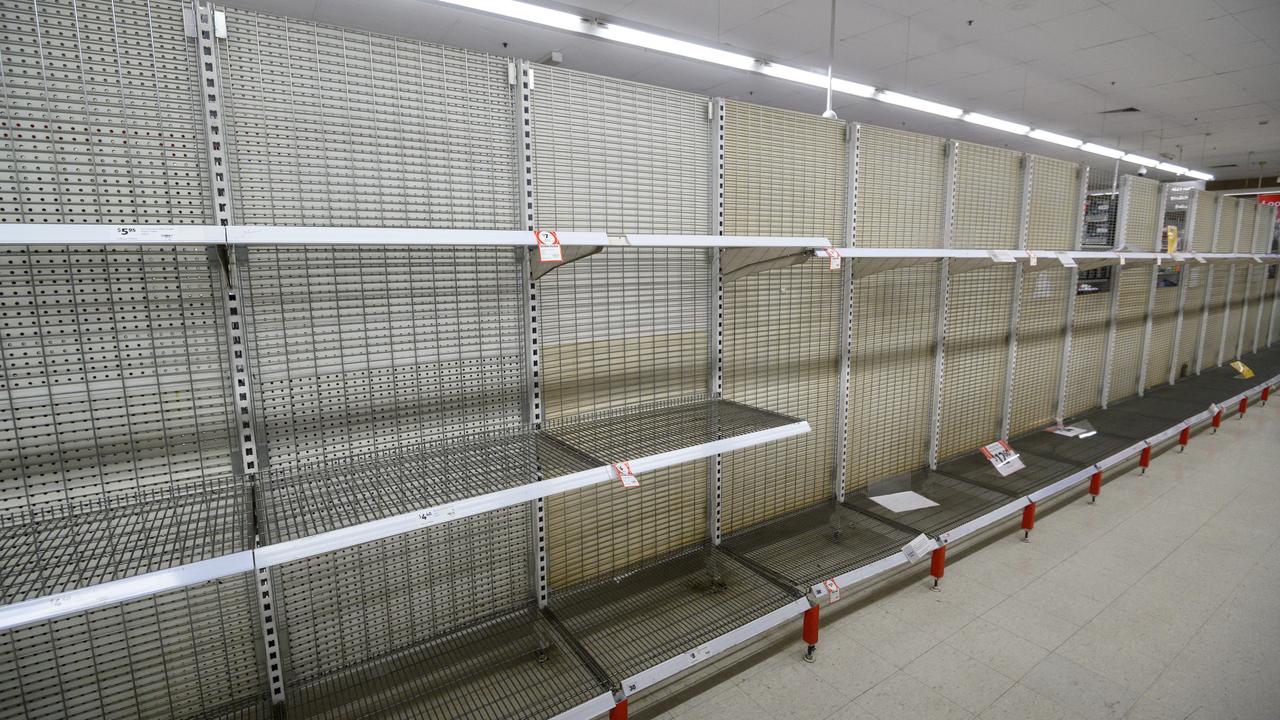 GLOSSARY
COVID-19: the name of this new strain of coronavirus
unprecedented: never happened before
coronavirus: a virus that causes illness in humans
cabinet: a committee of senior politicians to make decisions
mass: a large number of people or things
resistant: not wanting to do something or being able to stop something
self-isolate: remove yourself from spaces with other people
panic-buying: purchasing large amounts of items due to the fear of something happening
hygiene: things you do to maintain good health
EXTRA READING
WHO officially declares Covid-19 a pandemic
Toilet paper now worth its weight in gold
QUICK QUIZ
Name three events that have been cancelled due to Covid-19.
How long does the PM think the crisis might last?
What did the NBL do to make its seats look filled?
Which items are people mostly rushing to buy and stock up on?
Who is Brendan Murphy?
LISTEN TO THIS STORY


CLASSROOM ACTIVITIES
1. Dos and Don'ts
It is important for people to be aware of what they should and should not do at the moment to help slow down the spread of Covid-19 and to look after themselves and others. Create a table for listing the "Dos and Don'ts" and then list all of the actions you can identify within the article. Then, in a different colour, add any other actions you can think of or have heard about that weren't mentioned in the article.
Time: allow 25 minutes to complete this activity
Curriculum Links: English; Health and Physical Education; Ethical Understanding; Personal and Social Capability
2. Extension
How are you feeling about the coronavirus? Write down your thoughts and then share them with a friend or adult.
Time: allow 15 minutes to complete this activity
Curriculum Links: English

VCOP ACTIVITY
After reading the article, with a partner, highlight as many connectives as you can find in pink. Discuss if these are being used as conjunctions, or to join ideas and create flow.

HAVE YOUR SAY: Do you agree with the national ban on crowds at sporting and cultural events?
No one-word answers. Use full sentences to explain your thinking. No comments will show until approved by editors.