THE WORLD'S richest man and former Microsoft CEO Bill Gates says children should not be given mobile phones until they are 14.
The computer giant said parents should limit their children's screen time and admitted he didn't permit his own kids to have mobiles until they turned 14.
But Australian telecommunications* experts say it may be too late for Australian children to follow his rules as one in every five 10-year-olds is already using a mobile phone, and nine in 10 Aussie teens own a smartphone.
Technology and parenting experts have welcomed the tech leader's comments, and argue parents should "hold off" buying their child a smartphone "for as long as they can".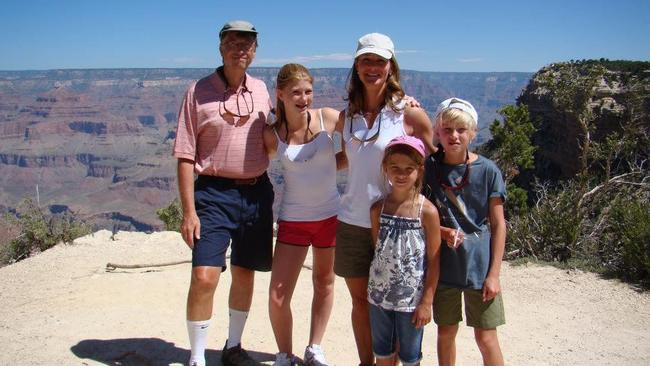 The 61-year-old father of three Bill Gates told British newspaper The Mirror that he and his wife Melinda limited their children's exposure* to digital screens around bedtime.
"We often set a time after which there is no screen time and in their case that helps them get to sleep at a reasonable hour," Mr Gates said.
Mr Gate's children, Jennifer, 20, Rory, 17, and Phoebe, 14, were not allowed mobile phones until they turned 14 and then their use was still restricted.
"We don't have cellphones* at the table when we are having a meal, we didn't give our kids cellphones until they were 14 and they complained other kids got them earlier," Mr Gates said.
"You're always looking at how it can be used in a great way — homework and staying in touch with friends — and also where it has gotten to excess."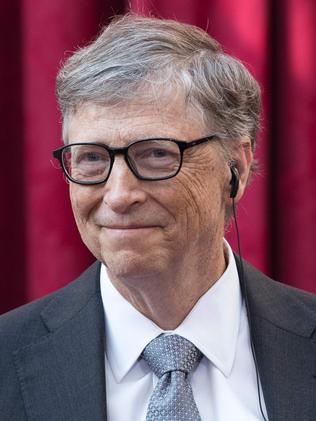 Mr Gates grew up in the pre-mobile phone world and spent a lot of his childhood reading books.
It has been reported that he read an entire collection of encyclopedias* when he was a child.
GLOSSARY
telecommunications: communication technology
exposure: experience
reasonable: acceptable
cellphones: mobile phones
excess: too much
encyclopedias: large books with huge amounts of information
LISTEN TO TODAY'S STORY
CLASSROOM ACTIVITIES
Activity 1. Picture graph
Draw a picture graph that communicates the following statistics from the article: "one in every five 10-year-olds is already using a mobile phone, and nine in 10 Aussie teens own a smartphone."
Extension:
1. Add a third piece of data to your graph showing the proportion of children in your class who own a mobile phone.
2. Work out each of the statistics as a fraction and as a percentage.
Time: allow 20 minutes to complete this activity
Curriculum links: Mathematics, English
Activity 2. Smartphone alternatives
One of the negatives of smartphones and other technology is that people tend to spend 'too much' time on them. Work with a partner to brainstorm a list of other things you could spend your spare time on that does not involve the use of technology.
Extension:
Take turns to act out an activity from your list and see if your partner can guess which one it is (like charades).
Time: allow 15 minutes to complete this activity
Curriculum links: English, Drama
VCOP ACTIVITY
(Vocabulary, Connectives, Openers and Punctuation)
Pro's and Con's
The first part of exposition writing is planning your arguments or points of view.
Practise by making a list of pros and cons for owning a mobile phone sooner rather than later in life.
Think of a variety of audiences- who might this issue effect?
Extension:
Choose a side, pro or con and a target audience.
Now extend each argument out using a time connective opener and connectives to create a paragraph for each argument.
You can further link these together with an introduction and conclusion to create an exposition piece.
Time: allow at least 15 minutes to complete the task
Curriculum Links: English, Big Write and VCOP
EXTRA RESOURCES
HOW OUR CLASSROOMS HAVE CHANGED
THIRTY YEARS SINCE FIRST MOBILE CALL
UNLOCK IPHONE 8 WITH YOUR FACE
IN A SENTENCE, SHARE YOUR THOUGHTS ON TODAY'S STORY
Kids News loves reading your best grammar, vocabulary and spelling.
We publish the best comments.