PET hair is usually a downside to pet ownership but one Melbourne woman is putting a new spin on the furry matter.
Boronia wool spinner Marion Wheatland has been spinning wool since the early 1990s and teaches the craft through her business, Fancy Spinning a Yarn.
Wool spinning is the process of creating lengths of yarn that are used to knit with. It requires fibres, usually sheep's wool, to create the strands and a wheel and bobbin* to spin it.
When one of Ms Wheatland's spinning clients asked for her poodle's fur to be turned into a vest, a whole new world of possibilities opened up.
While there were not enough poodle fibres to make a vest, she made a hat which the woman now wears to work when the weather gets cold.
Now Ms Wheatland gets all types of requests from pet owners.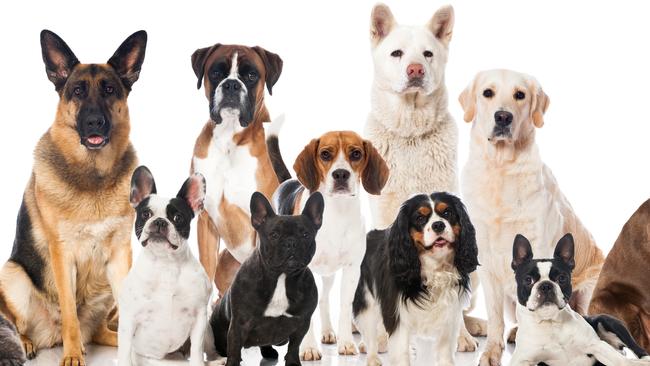 She makes clothing including scarfs and beanies, and other items such as pins for jackets.
Ms Wheatland has spun fur from cats, and dogs including huskies, fluffy white Samoyeds and huge Pyrenees mountain dogs and even camels.
"It has to be about 50mm to be comfortably spinnable," Ms Wheatland said.
"Shorter fur can be blended with wool but results vary."
She said the time it took to spin animal fur into yarn depended on its thickness and its intended use.
"On average, it takes about two hours to spin a bobbin-full of yarn and about five hours to make a skein, which is two bobbins of yarn," she said.
Ms Wheatland said she had inquiries from overseas but Australian Customs regulations prevented the importation of animal fur.
In 2011, Ms Wheatland travelled to Antarctica and spun yarn on the ice outside the historic Mawson's Hut.
GLOSSARY
bobbin: cylinder holding thread
LISTEN TO TODAY'S STORY
CLASSROOM ACTIVITIES
Activity 1. Spinning a yarn
Work with a partner to summarise this article using the five Ws.
Who?
What?
Where?
When?
Why?
Write your findings up in a cohesive paragraph.
Extension:
What would you like to make out of your pet's hair? Would you wear it?
Discuss with a partner.
Time: Allow 20 minutes to complete this activity
Curriculum links: English and Personal and Social
Activity 2. Wearing your pet
Come up with an idea of how to use your pet's hair as a fashion accessory or item of clothing.
Work in a small group and design a business plan to sell this item.
Your plan should include
– Name of item
– picture of what it looks like
– why it is fashionable
– cost
– what sort of pet hair you could use
– some examples
– an advertisement of product
Extension:
Create and record a radio advertisement for your pet hair item.
Time: Allow one hour to complete this activity in small groups
Curriculum links: Critical and Creative Thinking, English, Visual Communication and Design
VCOP ACTIVITY
(Vocabulary, Connectives, Openers and Punctuation)
Punctuation Thief Recycled
Steal the punctuation from the first three sentences of this article.
Reuse that punctuation in a new paragraph expressing your opinions on creating clothing out of pet fur.
Maybe you would like to write it in the form of a letter or a postcard to a friend telling them about what you have just read and how you feel about it.
The choice is yours, but don't forget to use the recycled punctuation.
Time: allow 15 minutes to complete this activity
Curriculum Links: English, Big Write and VCOP
Activity provided by Andrell Education www.andrelleducation.com.au
EXTRA RESOURCES
CHOCOHOLIC FOX CAUGHT ON CAMERA
A STICH IN TIME CUTS PLASTIC FOR TRADERS
IN A SENTENCE, SHARE YOUR THOUGHTS ON TODAY'S STORY
Kids News loves reading your best grammar, vocabulary and spelling.
We publish the best comments.