How to purchase the Greek Myths and Legends digital inquiry kit
Greek Mythology captures the stories of gods, heroes, and rituals of the ancient Greeks with many aspects still relevant today in modern life. Purchase our inquiry kit today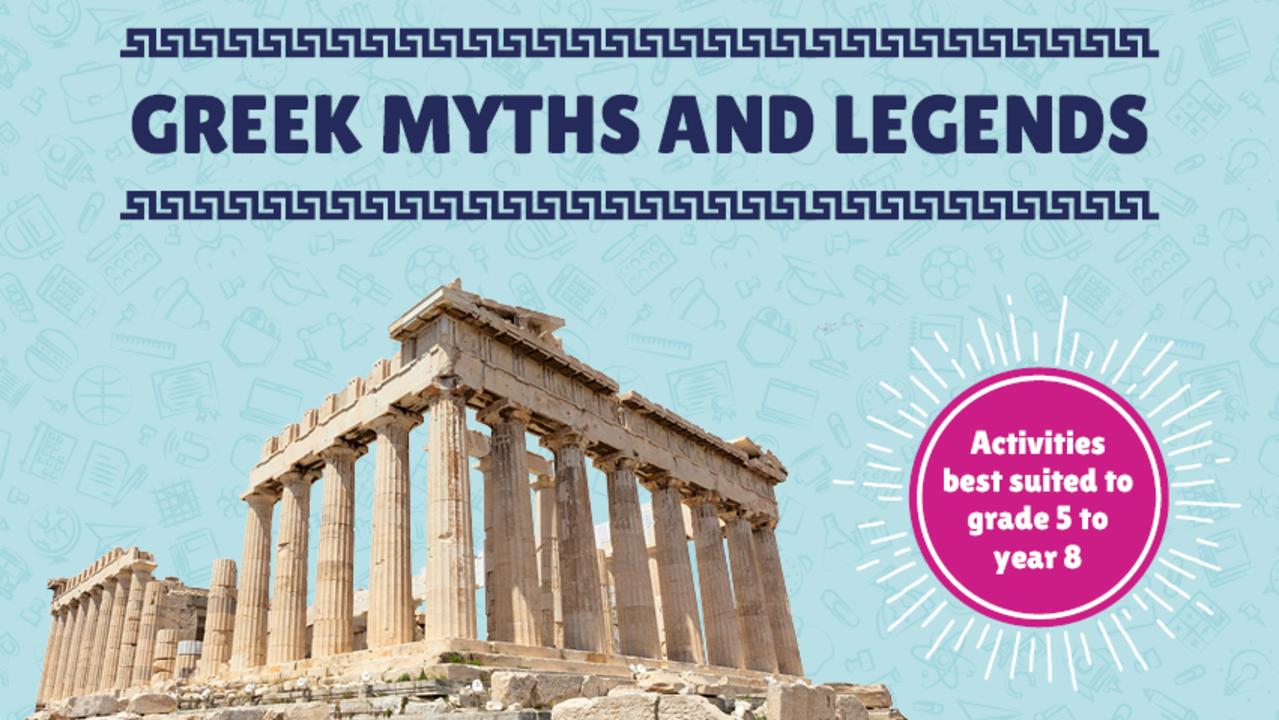 artwork for Greek Myths and Legends inquiry kit
Greek Mythology captures the stories of gods, heroes, and rituals of the ancient Greeks. These stories have influenced the arts and literature of western civilisation to this day and Greek mythology remains a source of modern, imaginative ideas.
Kids News is proud to present this in-depth kit on Greek Myths and Legends, which includes topics and curriculum-based classroom activities including:
What is Greek Mythology
Gods and Goddesses
Heroes and villains
Monsters and animals
How Greek Gods and Mythology still influence modern life

$5 ACTIVITY WORKBOOK
On purchase for just $5, teachers will receive a downloadable PDF workbook suitable for Years 5 to 8 that includes 25 activities.
To purchase the kit now, click HERE
Cost: $5 including GST until July 31, then $20 until December 31, 2020.
NOTE: You should receive the kit immediately, if not please email kidsnews@news.com.au

REFERENCE MATERIALOur free classroom literacy resource kidsnews.com.au features all the news stories and educational features to enhance the learning experience and assist with completing the workbooks.
The reference material can be found at:kidsnews.com.au/education-kits
This material will also be archived after the kit's release.
NOTE: There will be NO class sets of newspapers delivered to schools with this kit.

ORDER NOW at https://kidsnews.myshopify.com/products/kids-news-digital-education-kit-greekmyths
For inquiries, please email kidsnews@news.com.au