Isla Magann wants to be a singer and dancer like Katy Perry when she grows up.
Thanks to The Royal Children's Hospital and its Good Friday Appeal, the Grade 2 student from Melbourne is well on her way.
Now 8, Isla was diagnosed with acute lymphoblastic leukaemia* in 2017 when she was 3½ and her mum, Leanne Magann, noticed that she wasn't quite feeling herself.
Isla spent three months in The Royal Children's Hospital having chemotherapy.
"She was really sick at that point," Ms Magann said. "They started chemo* the next day."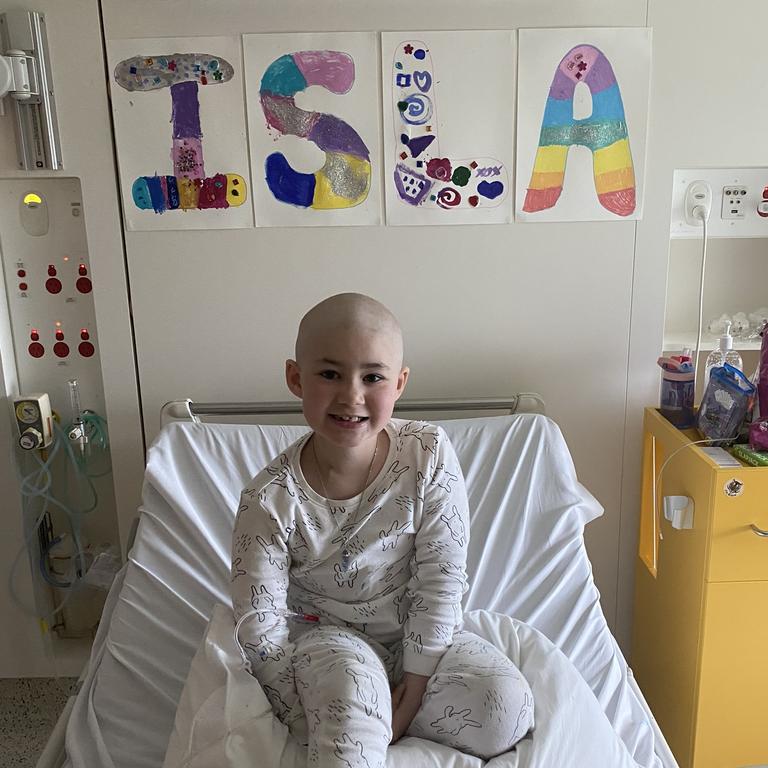 World-leading treatment
The treatment was successful, but the cancer returned in early 2020, as the Covid-19 pandemic began.
Isla had more chemotherapy* and radiotherapy*, a bone-marrow transplant, a stem cell transplant and immunotherapy*. Since July 2021, she has been cancer free.
The immunotherapy used the latest CAR T-cell technology, which extracts and treats the patient's T-cells* and then returns them to the body so they can fight the cancerous cells.
Until recently, Australian children who needed this treatment had to travel to the US.
Isla was able to have the treatment in Melbourne because the Good Friday Appeal has helped fund a special piece of equipment called an apheresis machine, which separates and processes a patient's blood.
"We were so lucky just to have this resource," Ms Magann said. "It's an amazing, amazing thing to have."
First class care
The whole family – which also includes dad Andrew, brother Jackson, 16, and sister Addison, 10 – is grateful for the brilliant care Isla has received at the hospital, including art and music therapy.
"We made slime and pictures," Isla said. "First you put some glue, and then you put the colour in and then you mix it around … if you want to put shaving cream in you can. And then you put activator in."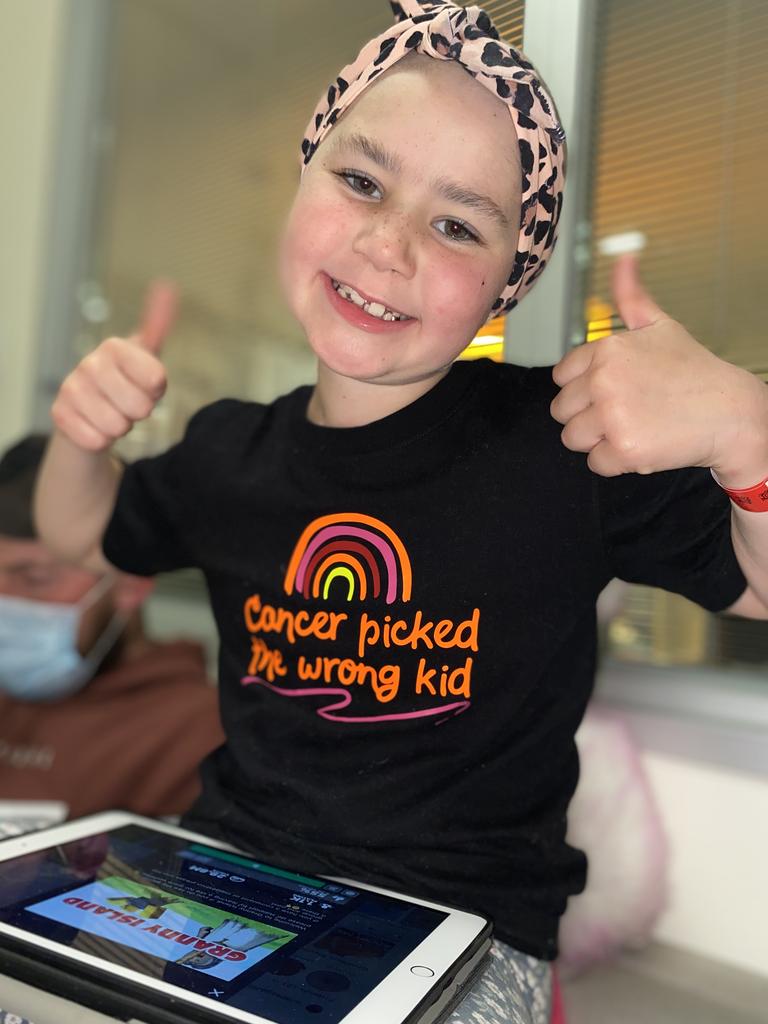 Some of her hospital stays were affected by the pandemic, and Isla could only have one visitor at the time.
But she coped really well and the doctors and nurses kept her busy with activities like using a Fitbit to ensure she did enough exercise.
A bright future
Isla, who is one of the faces of the 2022 Royal Children's Hospital Good Friday Appeal, said her doctors and nurses were very kind and helped her with the treatments.
She is excited to be back at school, along with ballet, tap and jazz dancing classes, which she started when she was aged just two.
A talented singer, Isla wants to be like Katy Perry when she grows up. "It's just fun," she said. "I want to be a singer and a dancer. I'm very good."
Ms Magann said her family would be forever grateful for the special care of the hospital staff and being able to access the apheresis machine in Melbourne.
She said Isla was now doing well and was "a picture of health".
"I could never thank them enough," Ms Magann said. "Her doctors, her nurses, they're just amazing. They really try to make it (the hospital) a positive environment."
GLOSSARY
acute lymphoblastic leukaemia: a type of cancer that affects the blood and bone marrow
chemo: short for chemotherapy
chemotherapy: a treatment that uses drugs to stop the growth of cancer cells, either by killing the cells or by stopping them from dividing
radiotherapy: a treatment that uses high doses of radiation to kill cancer cells and shrink tumours
immunotherapy: a type of treatment that helps a person's immune system fight cancer
T-cells: part of the immune system, they help protect the body from infection and to fight cancer
EXTRA READING
Generous Aussies give for a better world
Never too young to get into giving
The Aussie charities and events we get behind
QUICK QUIZ
How old was Isla when she got sick?
Which famous singer does Isla want to be like when she grows up?
Isla had immunotherapy using the latest CAR T-cell technology, but until recently children had to travel to which country to have this treatment?
What is the name of the machine that the Good Friday Appeal helped fund and allowed Isla to have her treatment in Melbourne?
What type of dancing classes does Isla take?
LISTEN TO THIS STORY
CLASSROOM ACTIVITIES
Refer to the accompanying Giving Education Kit classroom workbook with 20 activities. It's FREE when teachers subscribe to the Kids News newsletter.