Giving Part 3: Revealing the world's biggest givers
PART 3: Philanthropists want to make the world a better place – and they're prepared to put their money behind their vision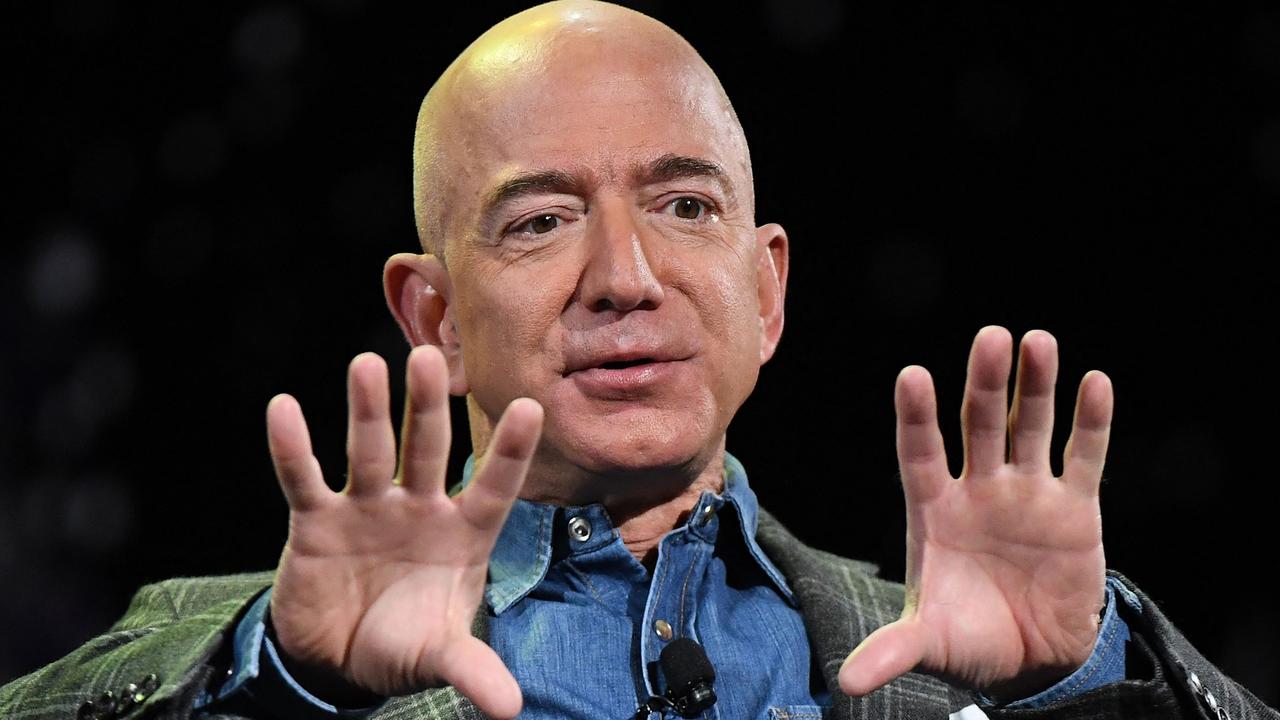 Amazon founder and chief executive Jeff Bezos donated $US10 billion to the Bezos Earth Fund to combat climate change in 2020. Picture: AFP
Some of the world's richest people are also the biggest givers.
Philanthropists* want to make the world a better place by donating to worthy causes. If you'd like to be one, you'll need quite a lot of money and a social conscience*.
We've recently seen some incredible acts of generosity.
In 2020, Amazon founder Jeff Bezos donated $US10 billion to the Bezos Earth Fund to combat climate change. It was part of $25 billion donated by the richest people in the US in that year alone.
In 2017, Microsoft founder Bill Gates pledged* Microsoft shares valued at $US4.6 billion to his Bill and Melinda Gates Foundation, which supports health projects in developing countries.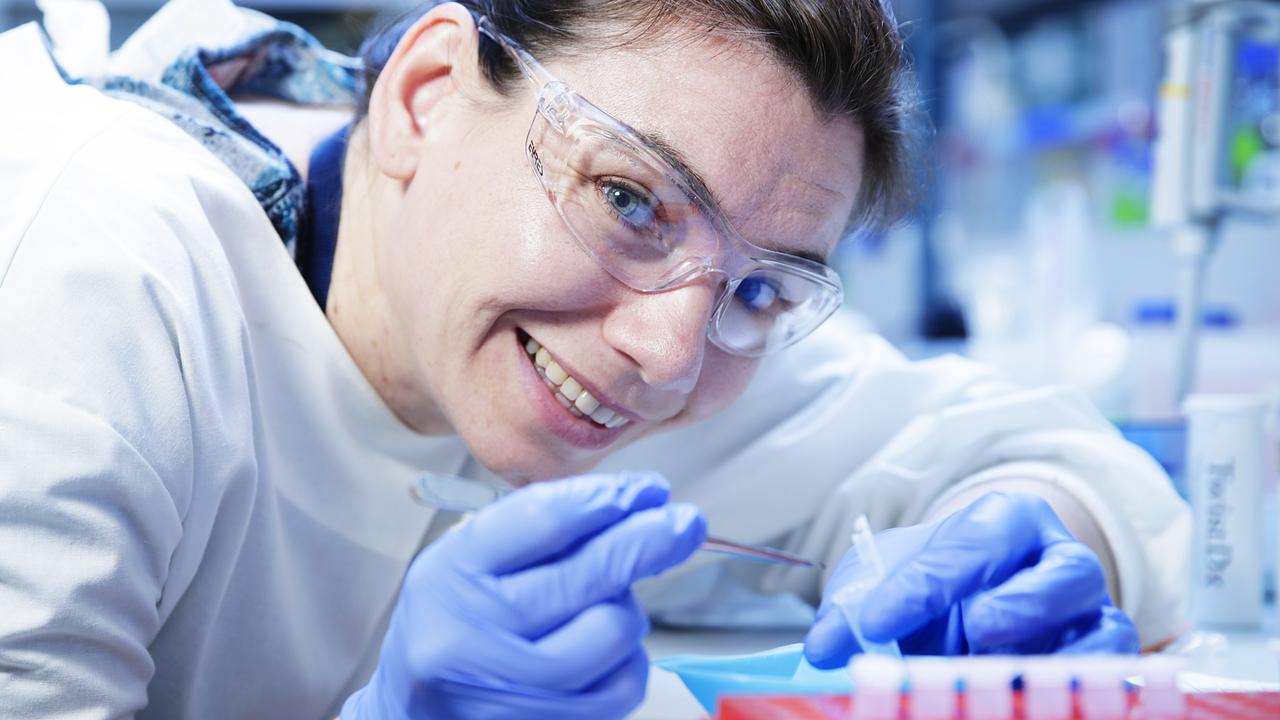 Researcher Joanne MacDonald, from the University of the Sunshine Coast in Queensland, won a grant from the Bill and Melinda Gates Foundation to create a single test that can detect malaria, dengue fever and zika virus. Picture: Lachie Millard
Other famous philanthropists include:
Investor Warren Buffett who pledged to give away 99 per cent of his $US100 billion fortune to good causes and has already donated almost $US50 billion.
Businessman George Soros who transferred most of his $US23 billion to his charity, the Open Society Foundations, which runs health, refugee, and education programs.
Facebook founder Mark Zuckerberg who donated several billion dollars to science, justice, and education initiatives.
Tesla and SpaceX boss Elon Musk who donated hundreds of millions of dollars and pledged to do more.
Politician and author Michael Bloomberg who pledged $US1.8 billion to his old university, Johns Hopkins University.
Harry Potter author J K Rowling who donated many millions of dollars to charity and runs a child welfare charity called Lumos.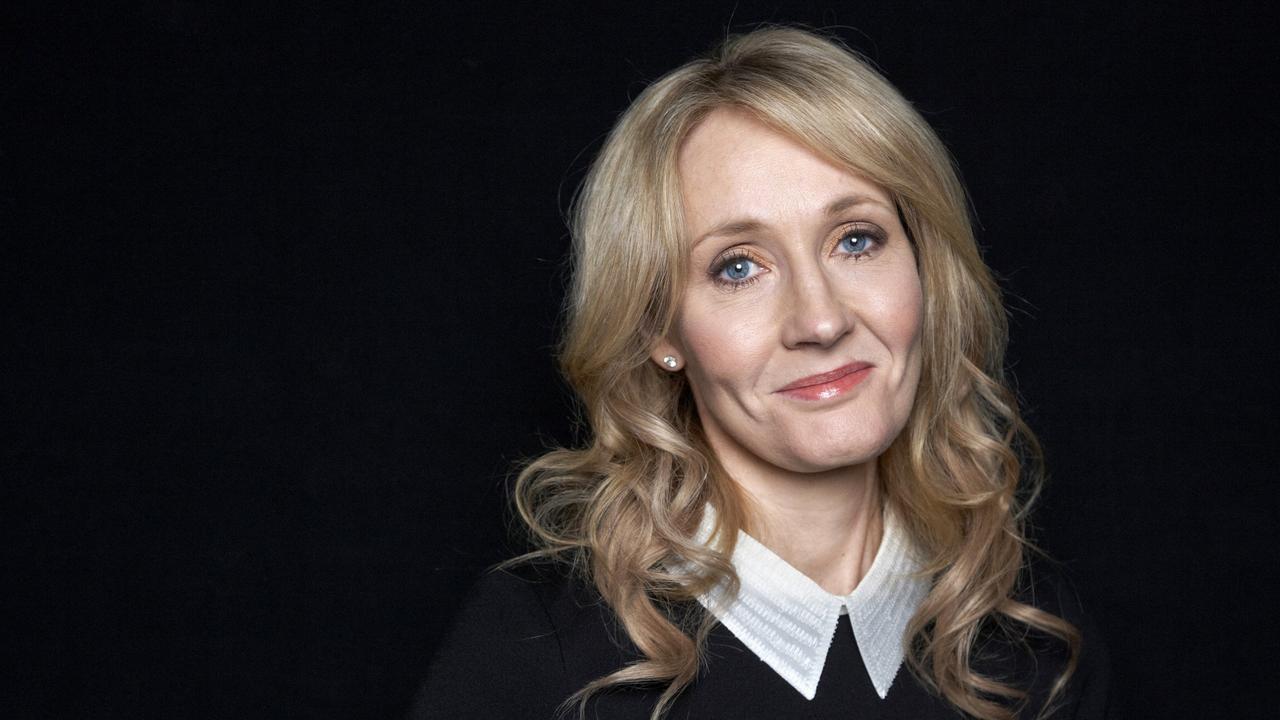 Harry Potter author J K Rowling runs a child welfare charity called Lumos. Picture: Invision/AP
Australia's big donors
Australia's biggest donors gave away $964 million in 2019-2020, according to the Philanthropy* 50 list.
The list had the Paul Ramsay Foundation at No. 1 after it gave $168.9 million. Its founder, Paul Ramsay, was a businessman who established one of the first private psychiatric hospitals in Sydney.
He set up his foundation in 2006 and it continued to support people suffering from disadvantage after his death in 2014, thanks to the $3 billion he left to it in his will.
The average amount given by those on the 2019-20 Philanthropy 50 list, compiled by the Australian Financial Review and JBWere, was $19.3 million. Medical research, universities, the arts and the environment were the most popular causes.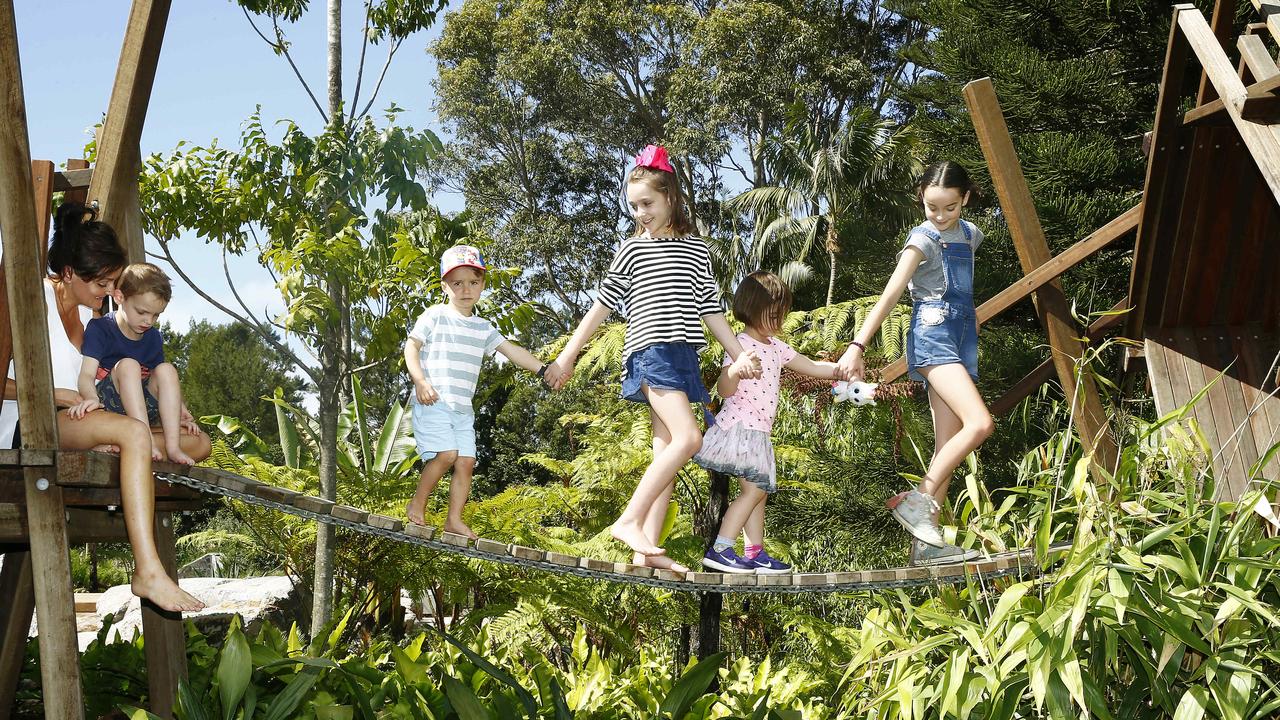 The Ian Potter Foundation helped establish the Ian Potter Wild Play Garden in Sydney's Centennial Park. Picture: John Appleyard
Recent Australian donations
The Australian Institute of Health and Welfare's Philanthropic and Charitable Donations report shows some of Australia's top philanthropic acts in 2020 included:
Businessman Andrew "Twiggy" Forrest and wife Nicola's Minderoo Foundation donated $88 million to causes including ending slavery and cancer, Indigenous programs, reducing plastic in the ocean and bushfire relief.
Atlassian founders Mike Cannon-Brookes and Scott Farquhar gave $37 million to environmental and social causes.
The Pratt Foundation gave $23.3 million to programs supporting disadvantaged populations and promising youth.
Lowy Institute founder Frank Lowy donated $23.2 million to various causes.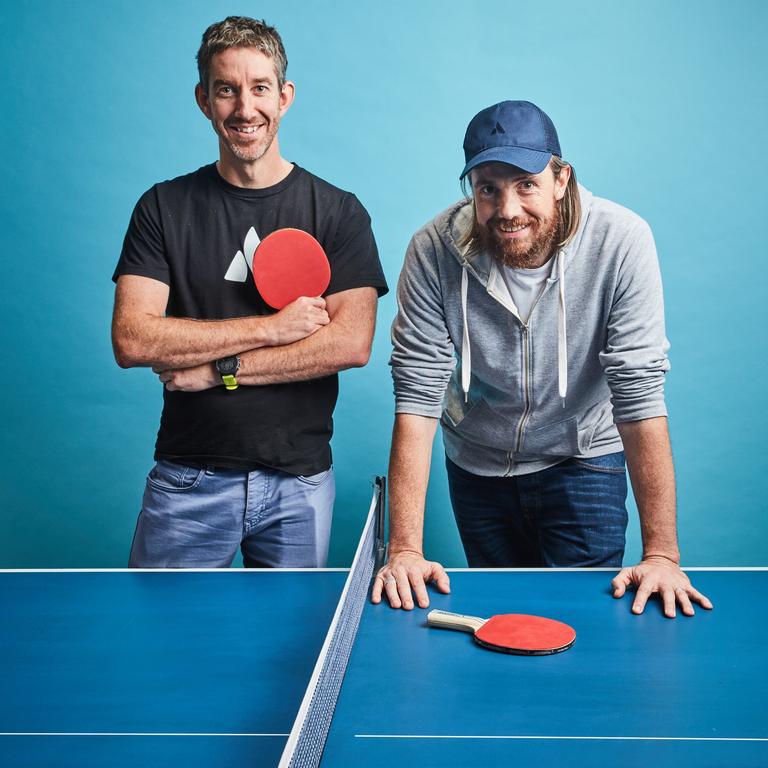 Atlassian founders Scott Farquhar (left) and Mike Cannon-Brookes have given $37 million to environmental and social causes.
What drives philanthropy?
Philanthropists and philanthropic organisations are motivated by a range of reasons.
It could be an issue close to their heart, such as a medical condition they or a family member experienced. They might be trying to make the world a better place for others by supporting efforts to tackle climate change and programs that aim to eliminate poverty by improving living conditions, education and health systems around the world.
Raising awareness is another possible motivation.
Many are quick to donate to topical* causes, such as pandemic vaccine research or communities devastated by natural disasters.
At a local level, philanthropists might want to improve their own communities by funding sporting facilities, donating land for parks or supporting the education of local children experiencing disadvantage.
US basketball legend Michael Jordan, for example, donated $US10 million to open two new medical clinics in his hometown.
Some philanthropists announce their gifts to the world, while others choose to remain anonymous*.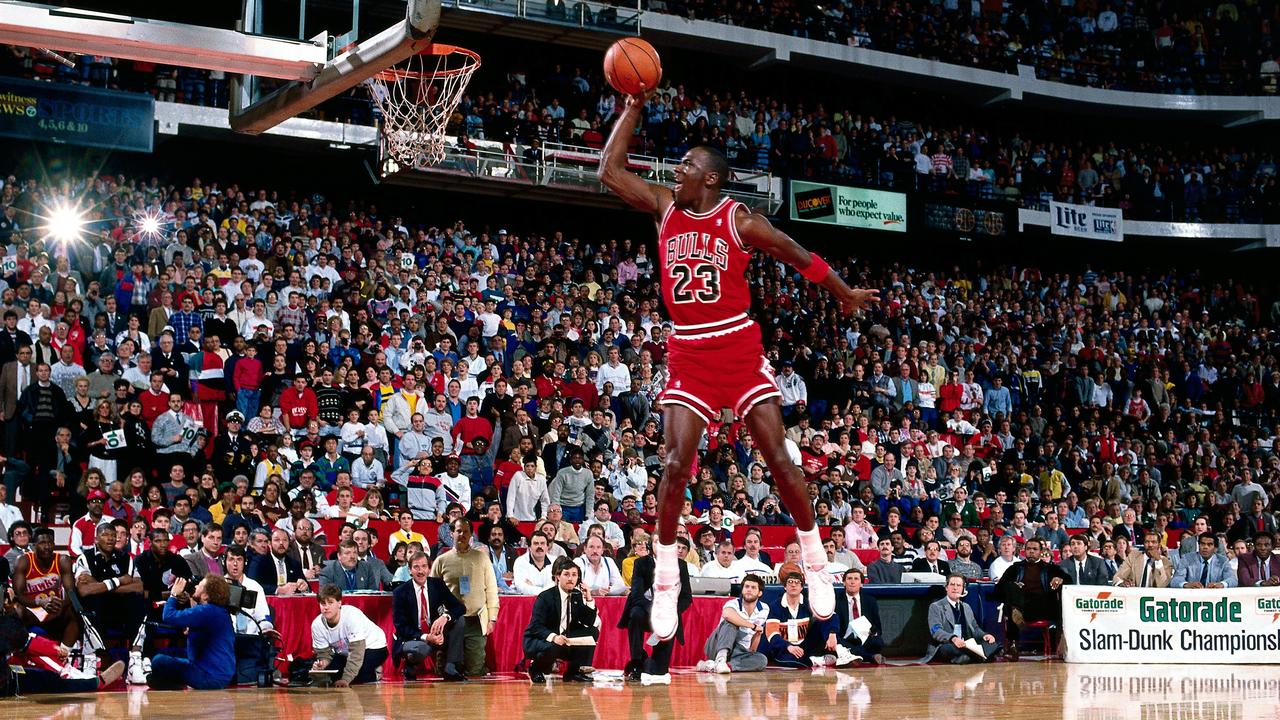 American basketball legend Michael Jordan donated $US10 million to open two new medical clinics in his hometown and give back to his community. Picture: NBAE/Getty Images
What do they fund?
Philanthropy funds everything from medical and climate research and theatre productions to public parks, sporting clubs and charities that help people experiencing hard times.
Philanthropists contribute to global social and education programs, all types of research and urgent needs such as bushfire and drought relief. Some spread their donations across many causes.
The Paul Ramsay Foundation, for example, aims to reduce disadvantage in Australia through a range of programs including:
suicide prevention;
affordable dialysis*;
reducing vision loss in Australia's Aboriginal and Torres Strait Islander population;
improving early childhood education;
professional development for new teachers;
helping vulnerable* people with social and legal problems that affect their health;
and a large-scale project to tackle mental illness, obesity, autism*, learning difficulties and allergies in Victorian children.
GLOSSARY
philanthropists: people who want and take action to help others, especially through generous donations
social conscience: being aware of problems that affect people in society, such as being poor or homeless, and wanting to do something about these problems
pledged: promised
philanthropy: the desire and actions to help other people, especially through generous donations
topical: of interest and importance at the moment
anonymous: not identified, unknown
dialysis: a medical treatment that does some of the things done by healthy kidneys
vulnerable: at risk of harm
autism: a range of medical conditions that include problems with communication and behaviour
EXTRA READING
Generous Aussies give for a better world
The Aussie charities and events we get behind
QUICK QUIZ
How much money did Jeff Bezos donate to the Bezos Earth Fund in 2020?
Which author runs a child welfare charity called Lumos?
How much did Australia's biggest donors give away in 2019-2020, according to the Philanthropy 50 list?
Which foundation was ranked No. 1 on the Philanthropy 50 list in 2019-20?
Name three of the areas this foundation runs programs in.
LISTEN TO THIS STORY
CLASSROOM ACTIVITIES
Refer to the accompanying Giving Education Kit classroom workbook with 20 activities. It's FREE when teachers subscribe to the Kids News newsletter.