Mount Etna, Europe's most active volcano, has awed* even experienced volcanologists* in recent days with spectacular spurts of lava lighting up the Sicilian sky each night.
The latest eruption overnight petered out* by around 8pm AEDT* Tuesday, according to Italy's National Institute for Geophysics and Volcanology.
For over a week, Etna has been belching* lava, ash and volcanic rocks. The nearby Catania Airport closed temporarily, and residents of the town of Pedara said it appeared one day last week as if it were raining rocks as a thick blanket of ash covered the town.
Timelapse Captures Mount Etna Erupting Over Sicily
Volcanologist Boris Behncke of the national institute's Etna observation centre has followed the latest outbursts with awe. Writing on the institute's website this week, he said that after "gifting us moments of suspense" over the previous nights, Etna finally erupted in a way "those of us who have worked in this for decades have rarely seen."
Referring to the activity overnight, he tweeted Tuesday: "Did I call the 20-21 February paroxysm* of #Etna 'incredibly powerful'? Well, its successor, in the night of 22-23 February, was MUCH more powerful."
So far, there have been no reports of damage or injuries.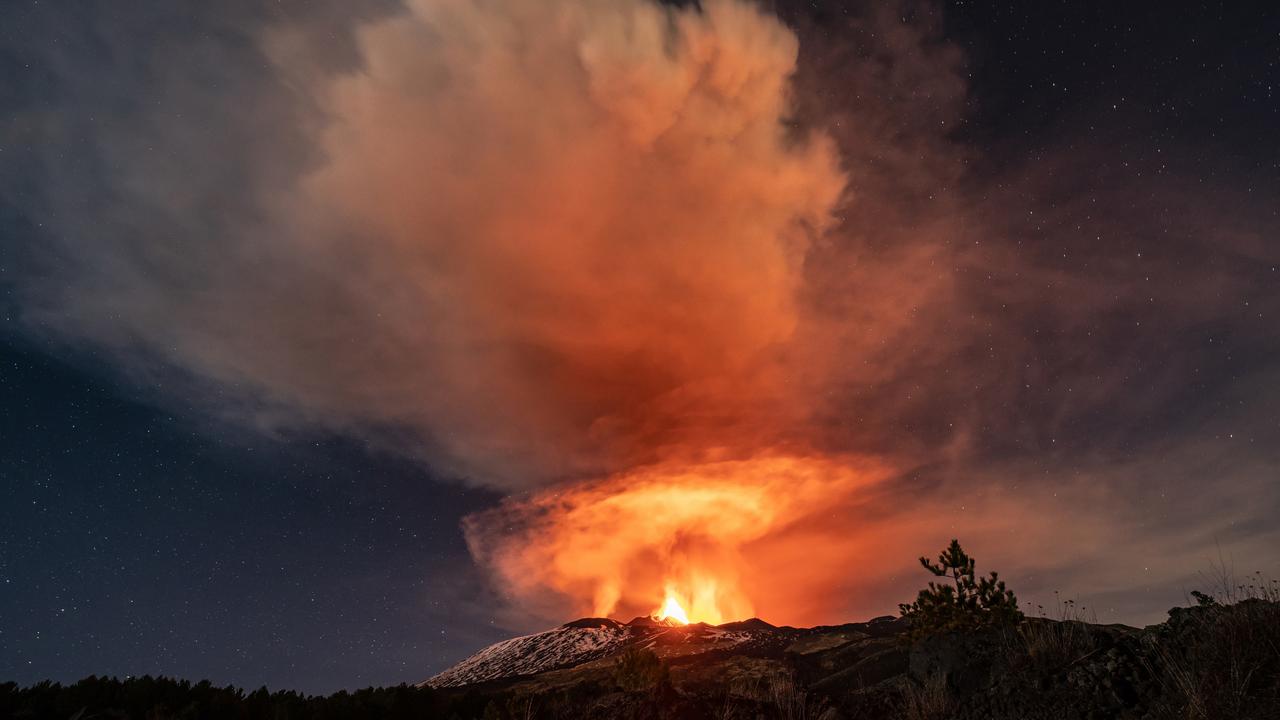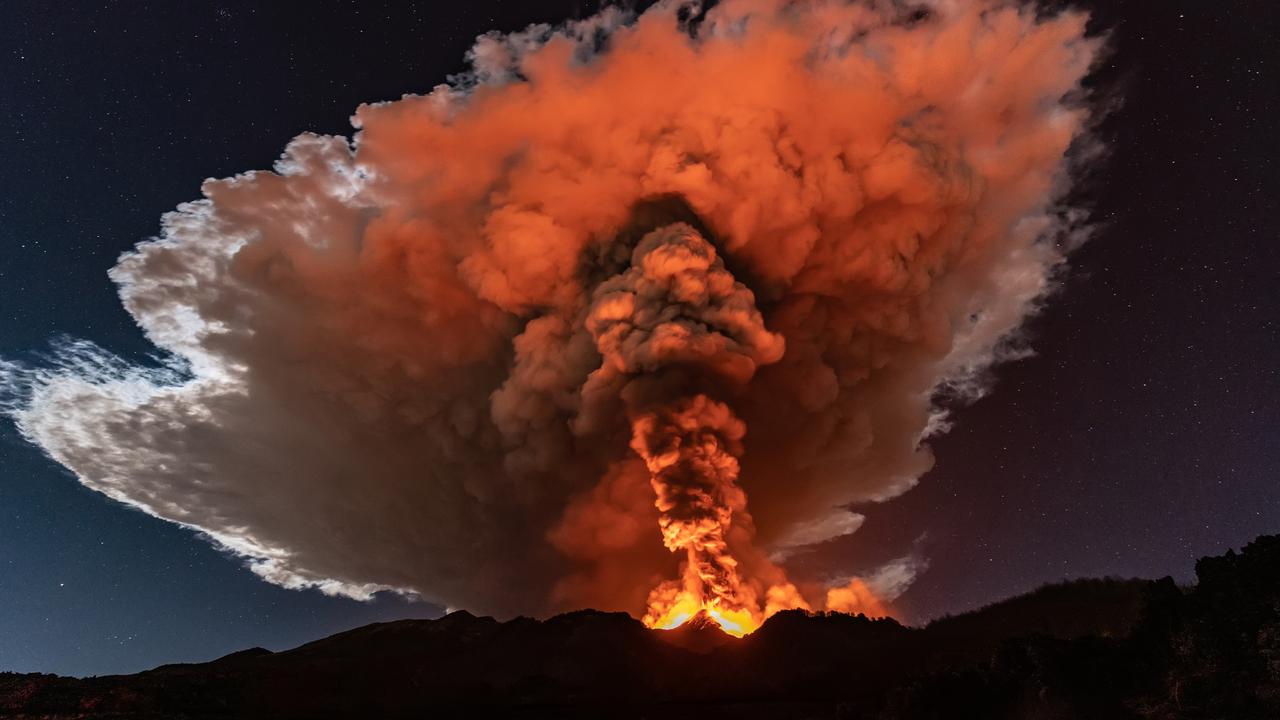 FAST FACTS
Mount Etna is on the east coast of Sicily, Italy where two tectonic plates* meet, the African Plate and the Eurasian Plate.
It is a UNESCO World Heritage Site.
Etna is a stratovolcano, which is a conical or cone-shaped volcano built up of layers of hardened lava and other material previously ejected.
It is one of the world's most active volcanoes and is active almost constantly.
The slopes below the summit are fertile farming land, especially for vineyards and orchards.
Lava from stratovolcanoes usually cools and hardens before it spreads too far.
In Greek mythology, the deadly monster Typhon was trapped under Mount Etna by Zeus.
Other famous stratovolcanoes are Krakatoa in Indonesia and Vesuvius in Italy, which buried Pompeii in the year 79.
GLOSSARY
awed: filled with awe and wonder
volcanologists: volcano scientists
petered out: fizzled out; slowed down
belching: burping
paroxysm: outburst
tectonic plates: the plates of the Earth's surface
EXTRA READING
Tourists rescued as volcano erupts
Daredevil walks tightrope over active volcano
Volcano on Pacific Ring of Fire erupts
Exploring the lost city of Pompeii
QUICK QUIZ
Where is Mount Etna?
What is the geological reason for a volcano in this location?
What sort of volcano is Mount Etna?
What happens on the slopes of the volcano in normal times?
Has anyone been injured during this eruption?
LISTEN TO THIS STORY
CLASSROOM ACTIVITIES
1. Word work
This story contains a number of different verbs to describe things that volcanoes do (for example, "belching" lava). Identify all of the examples in the story and then see how many more you can think of and write down.
There are also several different adjectives used to describe the eruption (such as spectacular). What other words can you think of that might describe the eruption?
Time: allow 15 minutes to complete this activity
Curriculum Links: English
2. Extension
Mount Etna is a stratovolcano. Do some research to find out what other types of volcanoes there are. Choose one type to draw a diagram of and describe its features and how it is formed.
Time: allow 15 minutes to complete this activity
Curriculum Links: English; Science
VCOP ACTIVITY
Up-level it
Scan through the article and see if you can locate three words that you consider to be basic, or low level. These are words we use all the time and that can be replaced by more sophisticated words. Words like "good" and "said" are examples of overused words.
Once you have found them, see if you can up-level them. Think of synonyms you could use instead of these basic words, but make sure they still fit into the context of the article.
Re-read the article with your new words. Did it make it better? Why/why not?
HAVE YOUR SAY: What big natural event would you like to (safely) watch?
No one-word answers. Use full sentences to explain your thinking. No comments will be published until approved by editors.