There are three job vacancies on remote Goudier Island, Antarctica, where the toilet is a bucket with a lid on it and there is no running water, internet or mobile phone coverage.
The jobs are based at Port Lockroy, which is roughly the size of a football field.
The five full-time employees share a bunk room and take it in turns to cook.
They have limited access to showers and are warned that they must be comfortable living with limited washing facilities. Water is collected daily from ships.
Contact home is limited without internet and mobile phones and satellite calls home are expensive.
The site is very basic but to be expected from a port that was first established in 1944 as the first British base in Antarctica.
The port was partly run as a post office as postage stamps are a legal form of currency* and at the time the British wanted to strengthen their claims over the continent.
It closed in 1962 but reopened in 1994 when the UK Antarctic Heritage Trust recognised it as a site of historical importance.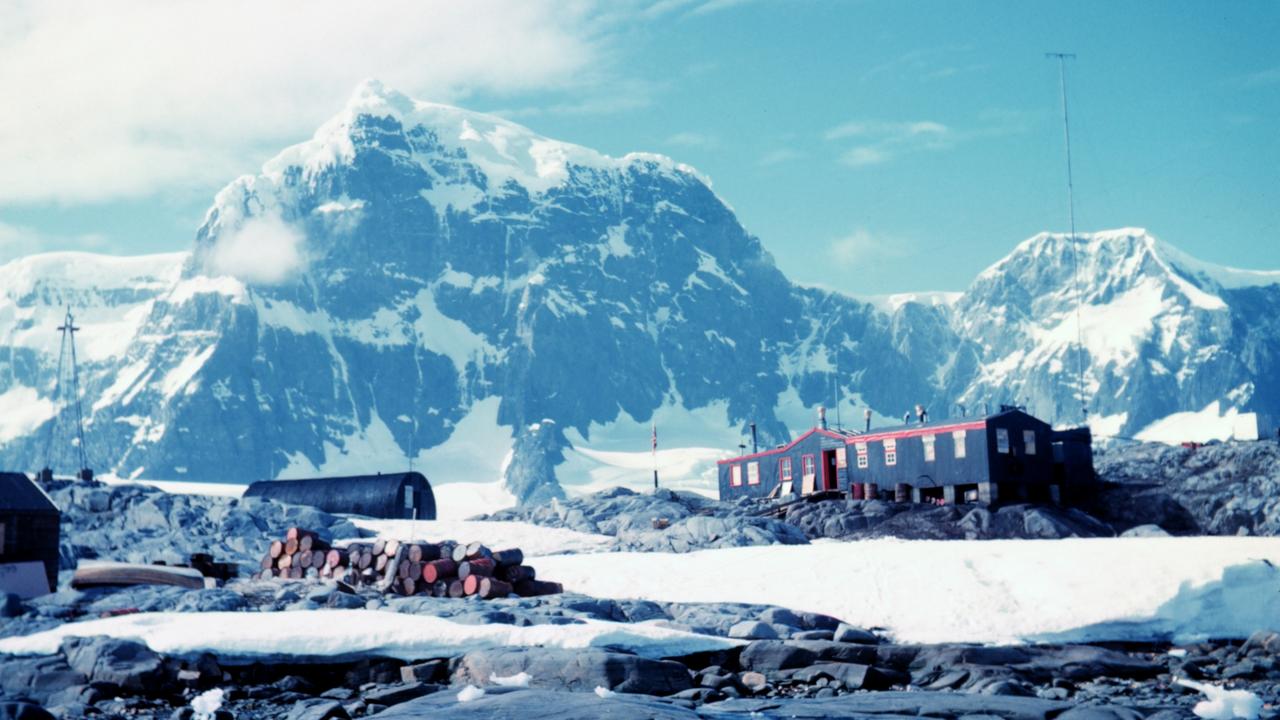 It now operates as a working post office, gift shop and museum during the Antarctic summer months from November to March.
The current base leader Lucy Dorman said most visitors to the post office were 18,000 cruise ship passengers each year.
Ms Dorman said in an interview with the Daily Mail that the main tasks for those on site were talking to guests, scraping penguin poo off footpaths and franking* mail by hand.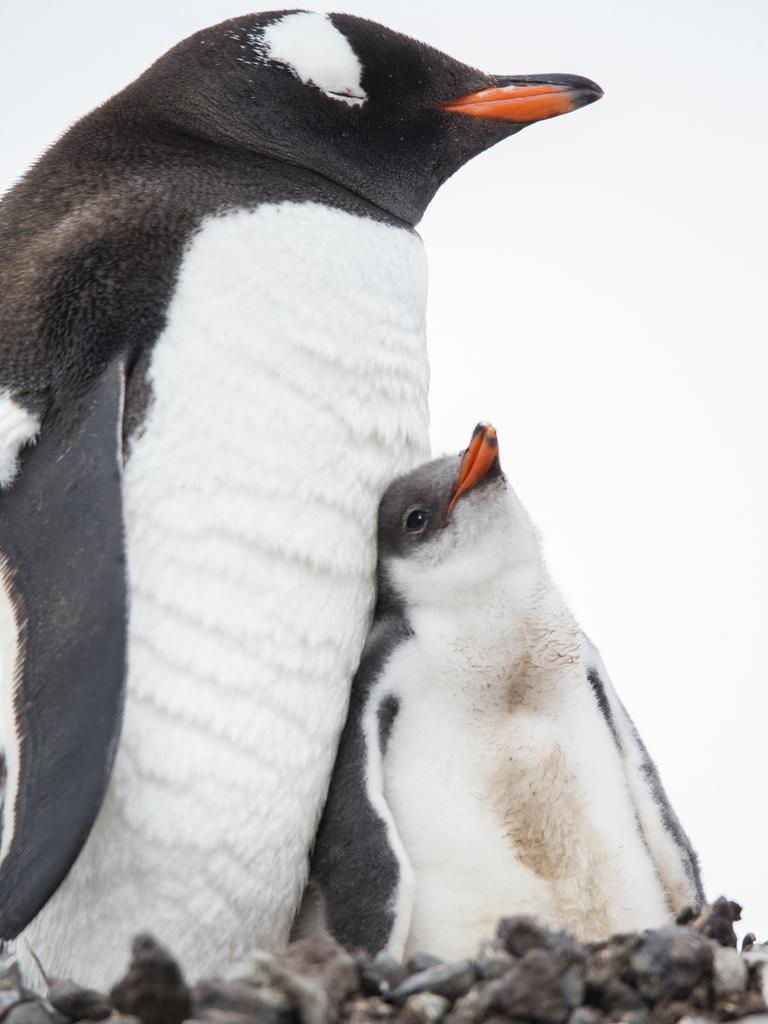 Around 80,000 letters, parcels and postcards are sent from the post office over the summer and it ships all the mail to the Falkland Islands before a military plane takes it to the UK.
The staff get one day off every 14 days but Ms Dorman pointed out there "is nowhere to go when you do get a bit of free time".
Staff are able to take it in turns to go on board visiting ships to wash and do laundry.
"They also give us fresh fruit and vegetables from time to time, which is a big plus," she said.
Otherwise all food for Port Lockroy arrives just before the start of the season and consists of tinned and dried foods.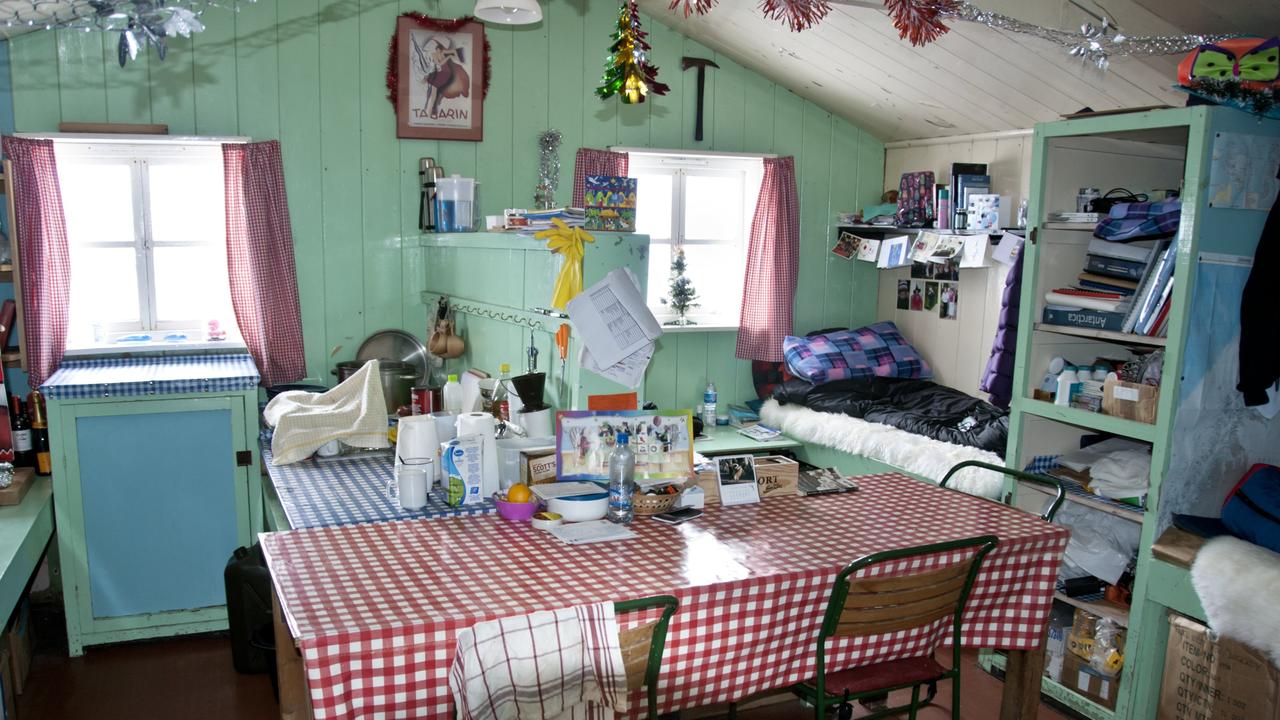 All candidates need to be physically and medically able to do the job.
Despite the hardships, Ms Dorman said that she was proud to keep the site alive.
"Port Lockroy is a really significant spot and I feel very fortunate to share it with others. It's important to keep this slice of British history alive."
Staff are employed on a six-month contract and though it is a British base applicants do not need to be British citizens.
GLOSSARY
currency: official money of a country
franking: applying a stamp to authorise the mail to be sent by the postal service. Usually a black stamp over the top of the paper stamp
EXTRA READING
Wanted: fridge fixer for the coldest place on Earth
Outdoor dining, Antarctic style
Search for Shackleton's ship abandoned
Town where polar bears outnumber people
QUICK QUIZ
Who would buy things at the gift shop?
Where is the mail sent after it leaves the island?
How many letters and parcels are sent from Goudier Island in a summer?
How long do people do the job for? What season do you go there?
Do you need to be a British citizen to get the job?
LISTEN TO THIS STORY
CLASSROOM ACTIVITIES
1. Job advertisement
Write a job advertisement for these positions for a newspaper. You want people to apply for this position so make it sound as exciting as possible. Include in your advertisement the job title, position description (what work do you have to do?), where the job is located, what is special about this place. Include what skills and character traits would be beneficial for the successful applicant. Also, include what makes this position unique and what the conditions would be like.
Include a small map to show where Port Lockroy is and how far it is from your state or territory's capital city in Australia.
You might like to make your advertisement a little funny or it could be serious.
Time: allow 25 minutes to complete this activity
Curriculum Links: English, Critical and Creative thinking, Humanities and Social Sciences – Geography
2. Extension
Would you apply?
Respond to your job advertisement from the above activity either applying to be considered for the job or politely declining the opportunity.
If you are applying for the position give reasons for why you would be a good candidate. What skills or experience do you have that might show that you could cope with the work and conditions? Why would you like this job?
If you are declining, the position explain why you would not like to take the job being offered. Remember to be polite and respectful in your letter.
Time: allow 20 minutes to complete this activity
Curriculum Links: English, Critical and Creative thinking
VCOP ACTIVITY
Proper Noun Police
A proper noun is a noun that names a particular person, place or thing. It always has a capital letter.
How many proper nouns can you find within this article? Find them all and sort them into the category of name, place, time (date/month).
Can you find any proper nouns included in your writing?
What are they?
Can you sort them into their categories?
HAVE YOUR SAY: Would you apply for a job on Goudier Island?
No one-word answers. Use full sentences to explain your thinking. No comments will be published until approved by editors.