A 21-year-old woman has achieved an unbelievable feat* that many of us dream of — visiting every country on Earth.
Her epic* odyssey* is expected to be confirmed as smashing the current Guinness World Record for the youngest person to see all 196 sovereign nations*.
Lexie Alford said she immediately felt "relief" when she stepped into country number 196 — North Korea — on May 31.
"I've been working through extreme anxiety for the past six-plus months overcoming the obstacles that go along with getting into some of the least accessible* places in the world," Ms Alford said.
"Not many times in life does everything that you've worked towards for years culminate* into a single moment," said Ms Alford, who is from California in the US.
She said she felt an overwhelming rush of "gratitude, joy and satisfaction" when she finally reached the milestone*.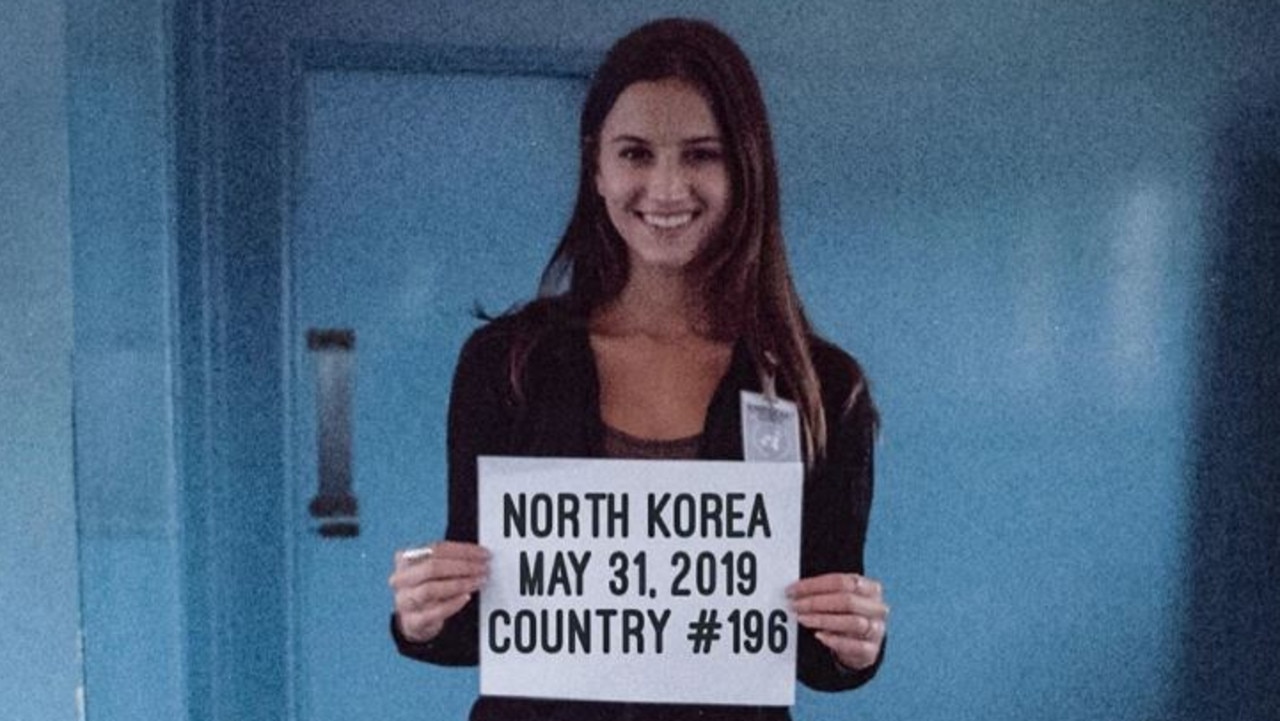 Ms Alford was born into a family of travel agents, which gave her the opportunity to tour places such as Cambodia, Dubai and Egypt during her childhood, according to Forbes magazine.
She began saving up at age 12 to fund her goal of visiting all 196 countries.
By her 18th birthday, she had travelled to 72 nations. In October 2016 she realised she could see the 124 remaining nations on her list in time to set an official record.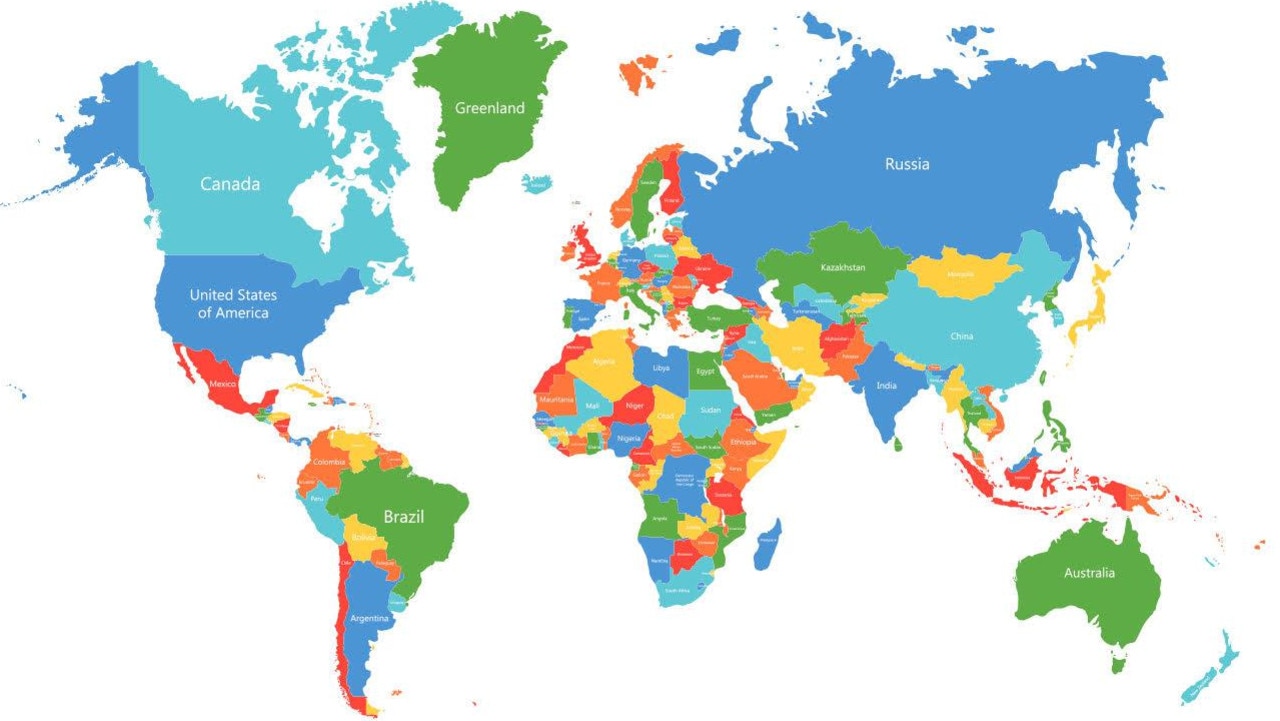 Many people follow her travels on social media platform Instagram and she decided to chase the world record partly to inspire others.
"Honestly, in the beginning, I simply wanted to push the limits of what I thought I could do with my life and see as much of the world as possible in the process," she told Forbes.
"It wasn't until things started getting really challenging that I realised I was inspiring people around me, especially young women. I was determined to show everyone that the world isn't as scary as the media portrays it to be and that there's kindness everywhere."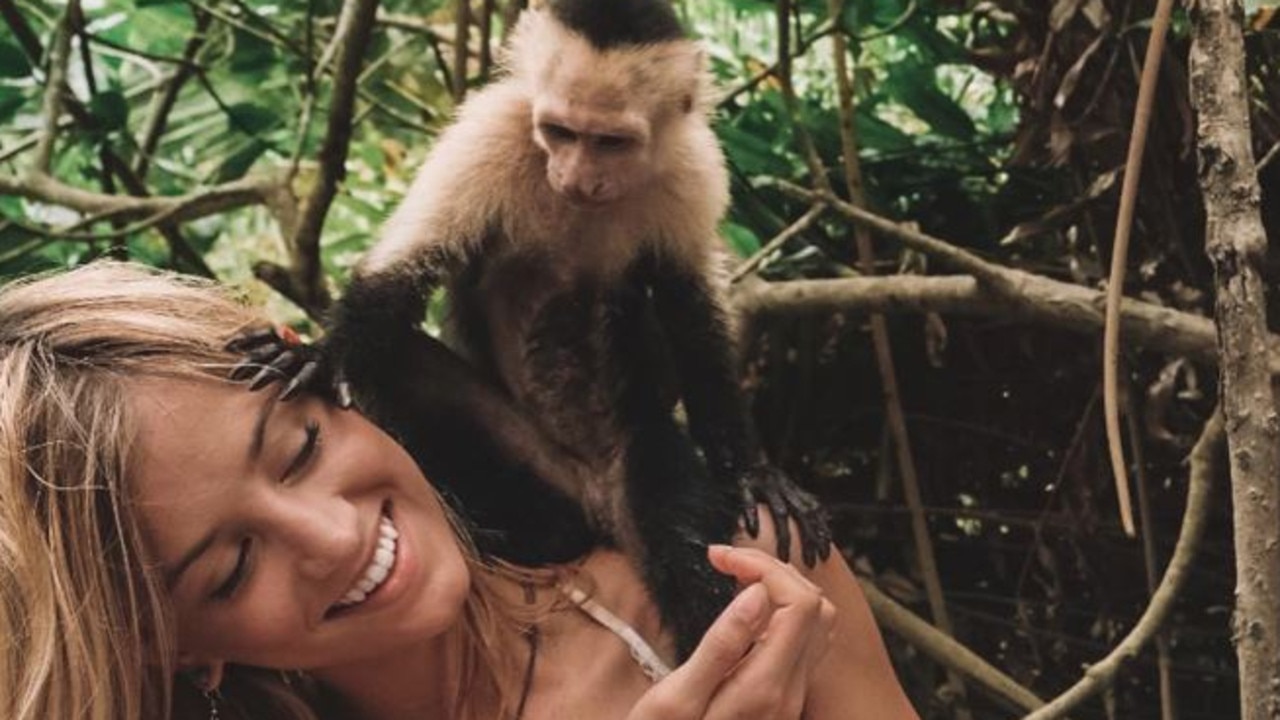 She graduated from high school two years early, then achieved a university qualification before officially chasing the record full-time in 2016, travelling alone much of the time and overcoming challenges such as getting visas* to visit less accessible countries.
"I travelled solo for over seven months, throughout the past two years, to 50 or so countries throughout Europe, Asia, Africa, Central and South America, the Caribbean and the South Pacific Islands," she told Fox News.
"Obtaining all the visas required for American citizens was one of the most difficult aspects of breaking this record. I spent years applying and reapplying for visas," she said.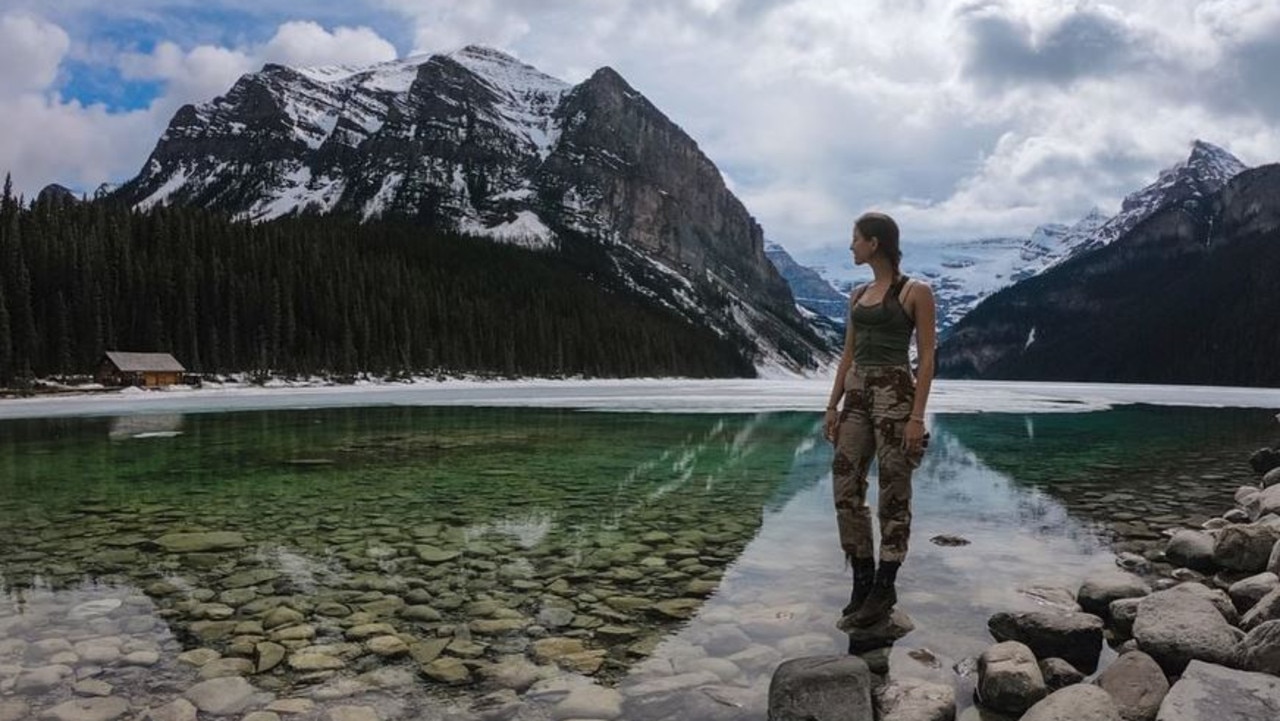 She funded* her mission with savings and by making money selling photographs, writing stories and promoting companies or products on social media.
She also found time to co-host a travel show that comes out in November.
Researching the best flight deals and accommodation saved her money but took up a lot of time.
Getting Guinness World Records to officially recognise her achievement will also take a lot of work and time. She will need to hand in almost 10,000 documents — in date order — to prove she travelled to all 196 countries.
In 2013, James Asquith (UK), at the age of 24, became the youngest person to travel to all countries.
Cassie De Pecol (US) in 2017 became the first woman — on the fastest trip ever — to travel to all countries.
LEXIE ALFORD'S FAVOURITES
"One of my absolute favourite places is Angel Falls in Venezuela. My friend and I were the only people camping at the falls in Canaima National Park in November 2018 which demonstrated how much the tourism industry has been affected there since the economic crisis* began," Ms Alford said.
"I also loved visiting Northern Pakistan, the natural beauty of the mountains and kindness of the locals was astonishing but again there's barely any tourism in the country because of negative stereotypes* about the country in the media.
"The most pleasant surprise about travelling to all these misunderstood areas of the world was that the countries that I had least expectations for ended up being the most incredible."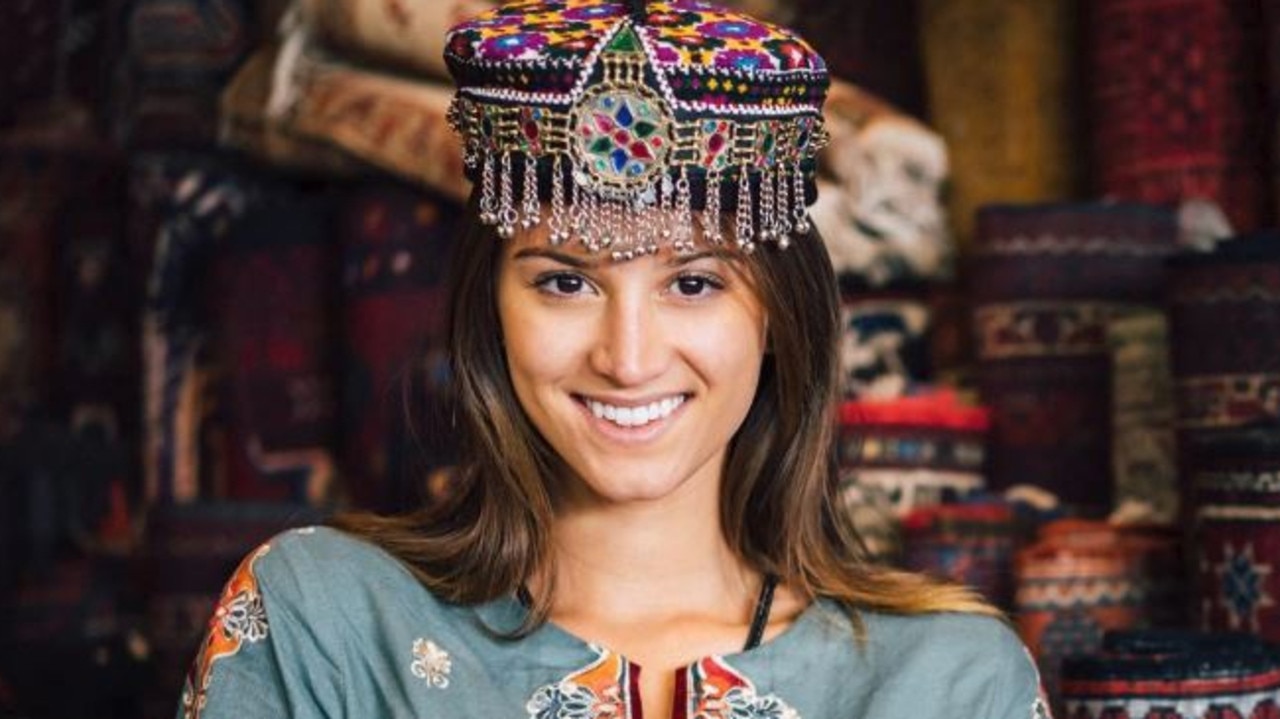 WHAT COMES NEXT
She plans to continue to "travel as much as possible".
On her next big trip, she hopes to summit Mt Nyiragongo in the Democratic Republic of the Congo to see the world's largest lava lake.
She's also working on a book and plans to host a TEDx talk on June 15.
LEXIE'S BIG BIT OF ADVICE
"My advice for young people is to believe that you can do anything you set your mind to do. "If you want to travel, you have to prioritise it over other aspects* of your life.
"You have to make sacrifices to travel the world but if it's something that's genuinely important to you, it's only a matter of time until you can make it a reality."
This article originally appeared on Fox News and has been republished with permission.
GLOSSARY
feat: an achievement that requires great skill or effort
epic: a long story, or something that goes on for a long time
odyssey: a long or epic journey
sovereign nations: officially recognised countries
accessible: able to be visited or accessed
milestone: a significant event
culminate: the result
visas: official permit to enter a country
funded: paid for
economic crisis: serious and widespread money problems in a country
stereotypes: a widely held but incorrect or overly simple idea
aspects: a particular part of something
EXTRA READING
Cycling around the world in 79 days
Girl's long hair breaks world record
Australians on quest to be the best
Man crosses ocean in orange wooden barrel
QUICK QUIZ
Which country did she visit last?
When did she start saving to achieve her record?
What did James Asquith do?
What two countries did Lexie like best?
Where is Mount Nyiragongo?
LISTEN TO THIS STORY
CLASSROOM ACTIVITIES
1. Country challenge!
Lexie Alford has managed to visit 196 countries, while many of us would struggle to simply name 196 sovereign nations.
Take the challenge!
Individually, write a list of all the countries you can think of. (Don't use an atlas, the internet or any other resource to help you.) How many can you name?
Next, collate your list with the rest of your class. How close to 196 can you get as a class?
If you have fallen short of 196, use an atlas or the internet to help you identify the ones you have missed.
Although we may not have visited 196 countries individually, find out how many have visited by people in your class. Include the countries that some of you may have been born in, or lived in before moving to Australia. Which countries (other than Australia) have been visited by the most people?
Time: allow 45 minutes to complete this activity
Curriculum Links: English, Humanities and Social Sciences — Geography
2. Extension
Choose a country, from the class list you have made (preferably one you have not heard of before), that you would like to visit one day. Use the internet or other resources to help you find the following information about this country:
country name, language/s spoken, capital city, typical climate, significant cultural differences to Australia, interesting landmarks or attractions, distance from your capital city, how you get there, typical length of journey to this country
Also research whether you need a visa, which will depend on your citizenship. How do you apply for a visa for this country? Some countries you can apply and pay at the border, others you need to apply ahead of time. Also research and record any other significant information.
Time: allow 40 minutes to complete this activity
Curriculum Links: English, Mathematics, Humanities and Social Sciences — Geography, Intercultural understanding
VCOP ACTIVITY
Lexie set herself a goal and started saving at age 12 to be able to achieve it. Set yourself a goal that is something you really want to work towards achieving. Make a list of things you will need, or need to do in order to achieve your goal.
Then next to each item on your list, write a sentence about what you need it for or how you might obtain it.
When you are writing a list, it's a good idea to use either dot points or numbers to organise your information. And if you have to break it down further, subheadings are also useful.
Being organised with your writing is another important feature to practice.
HAVE YOUR SAY: Would you like to visit every country in the world? Which would you most like to go to? Which would you least like to go to? Why?
No one-word answers. Use full sentences to explain your thinking. No comments will be published until approved by editors.