After months of rumbles, Bali's Mount Agung volcano finally erupted this week, spewing ash and steam up to 800m into the air.
The volcano erupted two months after initial seismic activity prompted authorities to raise the alert to the highest level.
The head of the volcano monitoring post at Mt Agung said the eruption was a "phreatic explosion" and there was no reason yet to extend the evacuation zone around the volcano that is already at between 6km and 7.5km from its crater. More than 140,000 people fled their homes in that exclusion zone in September as fears of an eruption grew.
Sutopo Purwo Nugroho from Indonesia's National Disaster Mitigation Agency said the phreatic eruption was caused by magma heating water, rather than a generally more dangerous eruption of magma itself, news agency AP reported.
New Zealand volcanologist* Dr Janine Krippner said the eruption was "very, very small".
"Right now this is not a serious eruption but of course this can change," Dr Krippner tweeted.
"Time to make sure you are prepared and keep an eye on official Agung information."
The Department of Foreign Affairs and Trade is urging Australians in Bali to stay outside the exclusion zone around the volcano and to follow the instructions of local authorities.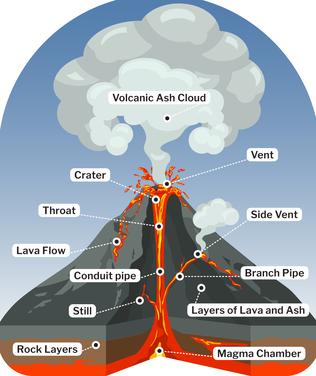 WHY CAN IT TAKE SO LONG FOR VOLCANOES TO ERUPT?
Like an angry bear, a volcano growls before it bites, vibrating* the earth and becoming "noisy" before erupting.
Emily Brodsky, an associate professor of Earth and planetary sciences at the University of California, Santa Cruz, said each volcano has its own personality.
Some rumble consistently, while others stop and start. Some rumble and erupt the same day, while others take months, and some never erupt.
Professor Brodsky said when the pressure in a chamber builds high enough, the magma pushes its way to the volcano's mouth and erupts.
The speed of this ascent* depends on how viscous* the magma is, which depends on what is in the magma. The less silica in the magma, the runnier it is. The runnier it is, the quicker the volcanic chamber fills and the quicker it will spew, according to Brodsky.
WHICH VOLCANOES ARE MOST LIKELY TO ERUPT NEXT?
Ol Doinyo Lengai, Tanzania
Tanzanian volcano Ol Doinyo Lengai, known to the Massai people as "Mountain of God", is showing signs of an imminent* eruption.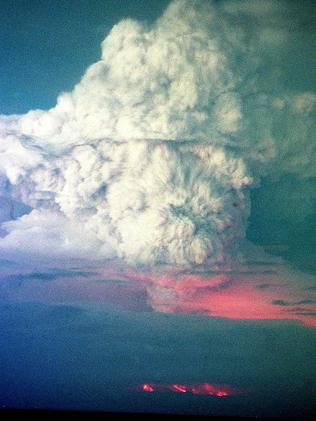 Hekla, Iceland
Hekla, known as the "Gateway to Hell" has erupted approximately once every 10 years since 1970 — but has lain dormant* since February 2000. This long period of inactivity is especially worrying given it now has a higher internal pressure than before the past two eruptions, and is building up magma.
Katla, Iceland
Dormant for 99 years, researchers fear Icelandic volcano Katla could erupt soon. Of Katla's past 10 eruptions, eight took place between September and November — when it's thought glacial melting creates the necessary conditions for magma to burst forth.
Öræfajökull, Iceland
The ice-covered mountain is Iceland's largest volcano and just last week experts warned that Öræfajökull may be ready to erupt.
A new half-mile caldera* has formed and elevated seismic activity in the area mean the volcano could be preparing to explode, according to the Icelandic Meteorological Office.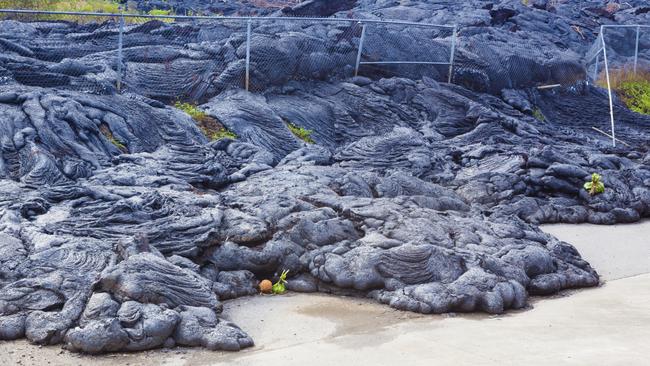 Cumbre Vieja, Canary Islands
The island of La Palma was rocked by dozens of earthquakes over 48 hours in October, sparking fears its volcano Cumbre Vieja could be about to blow.
The latest tremors sparked panic across La Palma's 86,000 residents, with volcano experts labelling the tremor activity as "a seismic swarm". The last time the volcano erupted was in 1971.
Mauna Loa, Hawaii
Hawaii's biggest volcano Mauna Loa hasn't been active in 33 years but since 2013 it has been slowly rumbling back to life, with data showing increasingly frequent small earthquakes. The biggest eruption at the volcano over the past century occurred in 1950, and lasted for 23 days. Although nobody died, it destroyed a village.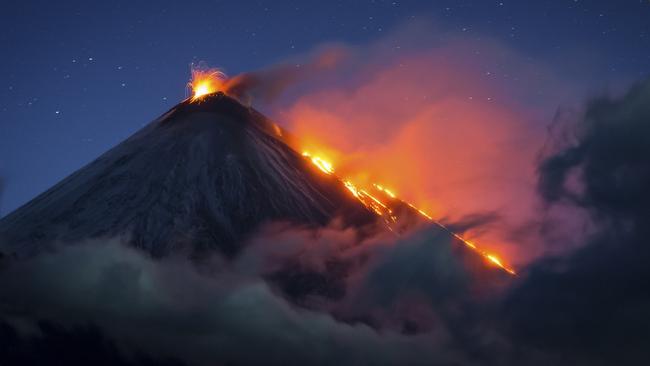 EXTRA READING
VOLCANO CAM CAPTURES LAVA FLOW
WHAT'S HIDDEN UNDER EARTH'S CRUST?
ULURU CLIMBERS BANNED FROM 2019
CAPTURING OUR WONDERFUL, WILD WORLD

GLOSSARY
volcanologist: volcano specialist
vibrating: shaking
viscous: sticky or glue-like
imminent: happening soon

dormant: not doing anything
caldera: volcanic crater
LISTEN TO TODAY'S STORY
CLASSROOM ACTIVITIES
Activity 1.
What are the most important facts in the story?
Write down what you think are the five most important facts in the story that will help another student understand the Mount Agung eruption and volcanoes in general.
Extension
Imagine that you have been asked to create a page in a book called the Kid's News Guide to Volcanoes.
Find out about the other different types of volcanic eruptions.
Time: allow 80 minutes to complete this activity
Curriculum links: Science, English
2. Design a safety information poster.
The poster is for the people who live near Mount Agung. Your poster should include what the dangers are and what people should do to stay safe during the eruption.
Extension
One of the deadliest and most destructive volcanic eruptions happened at Krakatoa in Indonesia in 1883.
Find out what happened. Use the information that you have found to write an article about this eruption.
Time: allow 100 minutes to complete this activity
Curriculum links: Visual Design Communication, Critical and Creative Thinking. History, English
VCOP ACTIVITY
Eruption prediction
The article lists a variety of places where a volcano might erupt next.
Predict which volcano will erupt next and write a short description of what you think will happen when it erupts.
Extension:
Turn your description into a newspaper article with exact details about the date, time and effects of the eruption.
Time: allow 15 minutes to complete this activity
Curriculum links: English, Art, Big Write, VCOP