Endangered* tigers, elephants and rhinos are at risk of disappearing from many parts of the world, but wildlife rangers are fighting to protect these beautiful creatures.
Poachers*, forest clearing, illegal wildlife traders and law-breakers pose serious threats to native animals across the world.
A new documentary called Rangers on the Frontline streaming on Love Nature is shining a light on the vital work done by rangers in Cambodia in Southeast Asia.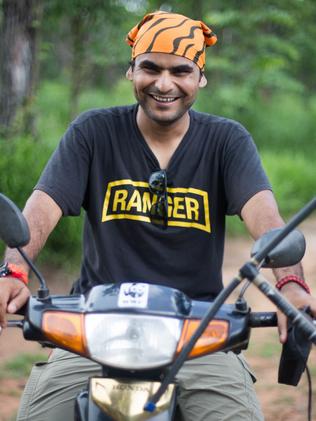 Wildlife law enforcement specialist at WWF and president of the Ranger Federation of Asia, Rohit Singh,, appears in the documentary and said everyone needs to work together to stop this illegal activity.
"The main way in which we can protect our endangered wildlife is by stopping poachers and loggers," he said.
"(A ranger's) job involves frequent* patrols and exercises, but also requires them to react fast if we receive information or a tip-off about potential wildlife at risk."
The illegal wildlife trade, including timber and fish is the fourth largest global illegal trade and the most at risk animals in Southeast Asia are leopards and tigers.
There is a lot of hard work involved protecting animals but there are also some perks to the job.
"During my time in India as a bear keeper I hand raised several bear cubs and rescued several from captivity and conflict situation," he said.
"I have a soft spot for bears."
Rangers don't just do important work in Asia ,but also here in Australia.
Parks Victoria ranger and marine biologist Morgan Pumpa said she gets up close and personal with amazing animals as part of her job.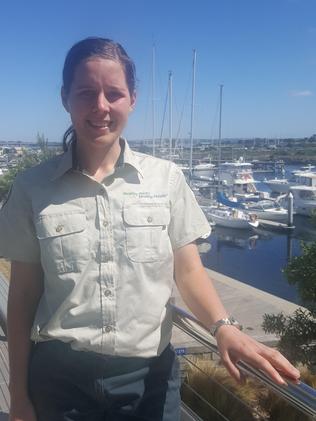 "The Southern waters of Australia has some of the most unique and important species and nine out of 10 marine plants and marine animals there are found nowhere else in the world," she said.
"I am often outdoors, I even get to go out on the Parks Victoria boat to check up on seals in Port Phillip Bay."
But she admitted it isn't all seals and sunshine.
"The hardest part of my job is when people don't protect the things that I love," she said.
"It is very upsetting when I see people not abiding* the law in the places that mean so much to me."
Ms Pumpa suggested getting involved with nature however possible to help out.
"To ensure nature is healthy into the future, you need to increase your knowledge of the environment and continue to learn about the impacts it faces," she said.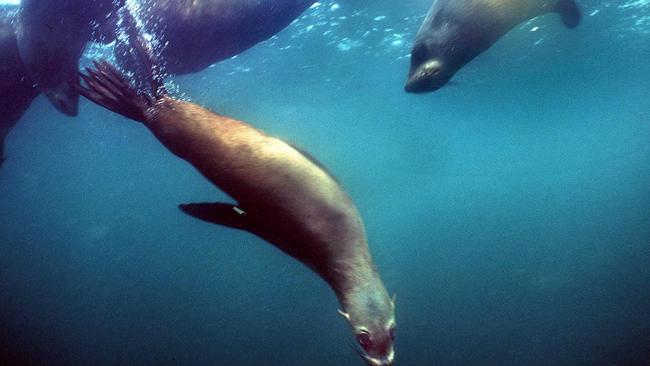 Mr Singh echoed* this sentiment*.
"We need to understand that we are part of nature, not above it," he said,
"Wherever you are, you can contribute to rangers by learning more about wildlife and creating awareness about the difficulties that rangers face as wildlife protectors."
GLOSSARY
frequent: done often
abiding: obeying
echoed: repeated
sentiment: idea
LISTEN TO TODAY'S STORY
CLASSROOM ACTIVITIES
1. Compare and contrast
This article describes the roles of two different wildlife rangers working in different parts of the world. Some of the things about their jobs are the same and some are different.
Create a two column table with the headings 'similarities' and 'differences' and then enter as many items into your list as you can based on the information in the article.
Make sure you have at least three things in each column.
Extension
Think about the skills, knowledge and values that are needed to be a wildlife ranger.
Write a short job advertisement looking for a wildlife ranger.
Time: allow 15 minutes to complete this activity.
Curriculum links: English
2. Spread the word
Choose one of the endangered animals mentioned in the article and create a poster to raise awareness of one of the major threats they are facing.
Do some basic research about your chosen animal.
Include a bold headline statement that sums up your message. Example: Stamp out ivory poachers!
Extension
Create a word cloud of words that relate to the animal you choose.
Time: allow 40 minutes to complete this activity.
Curriculum links: English, Science, Visual Arts, Ethical Capability
VCOP ACTIVITY
Working with a partner, undertake a mock 'Big Talk'.
You and your partner are going to ask one another the following questions to help you generate a story idea for a narrative relating to the article.
What do you do as a ranger?
Look around you. What can you see?
You come across an animal in need of your assistance. What is wrong and can you help?
What can you hear around you? Can you hear voices, animals, cars or other things?
Extension
Turn your conversation into a narrative.
Start and finish your writing in 40 minutes like you would for a Big Write.

Time: allow 50 minutes to complete this activity.
Curriculum links: English, Big Write, VCOP
EXTRA READING
TASMANIAN TIGER 'PROOF' ON FILM
LEARNING IN THE GREAT OUTDOORS