Australia — and the world — is gradually getting hotter, according to striking* pictures of average annual temperatures created by a climate scientist.
The pictures, which look like pieces of art or barcodes*, show the warmest and coldest temperatures since records began to be kept. The earliest year's record is on the left of each picture and the latest is on the right.
They were made by University of Reading (UK) climate scientist Professor Ed Hawkins, who calls the pictures "warming stripes".
He has created them for Australia, parts of England, Germany, Toronto in Canada, Vienna in Austria and one for the whole world.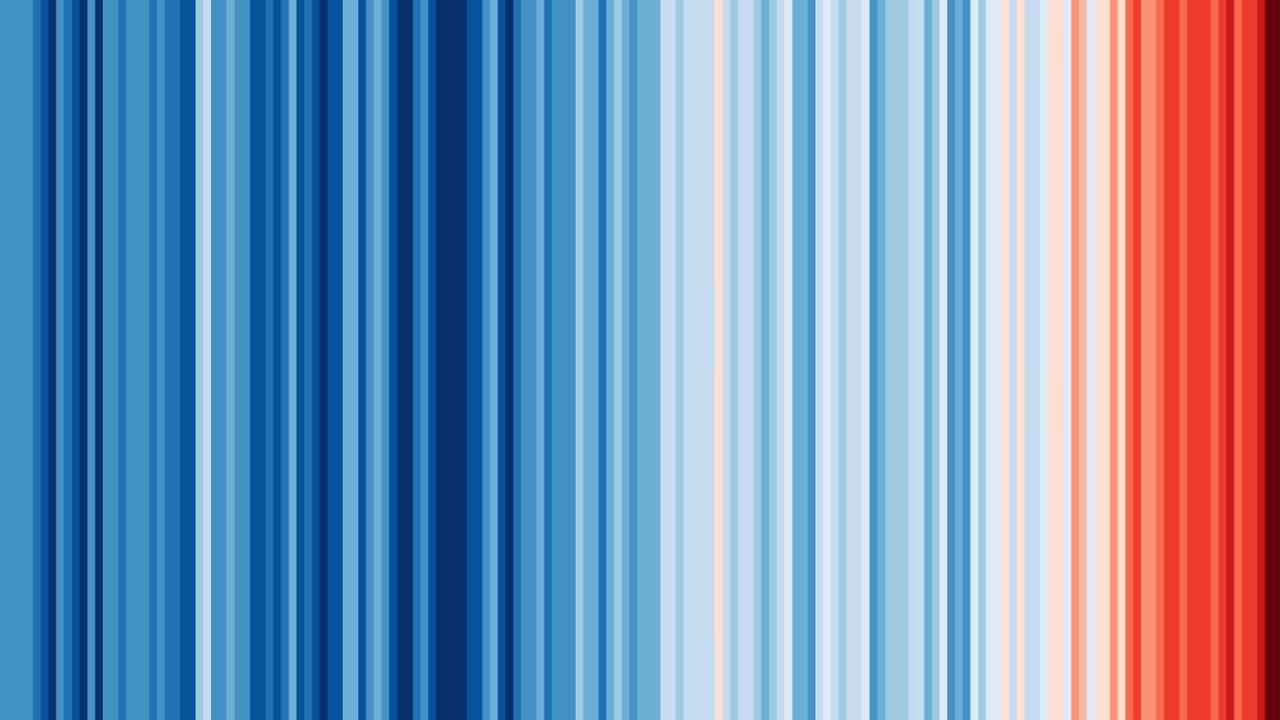 "Each stripe represents* the temperature of a single year, ordered from the earliest available data to now," wrote Prof Hawkins on the website Climate Lab Book.
The coldest years recorded are a dark blue and the hottest a deep red with everything in between a different shade depending on whether it's over or under the long-term average temperature.
Prof Hawkins took Australian Bureau of Meteorology records from 1910-2017: "The colour scale goes from 20.7C (dark blue) to 23.0C (dark red)," he said.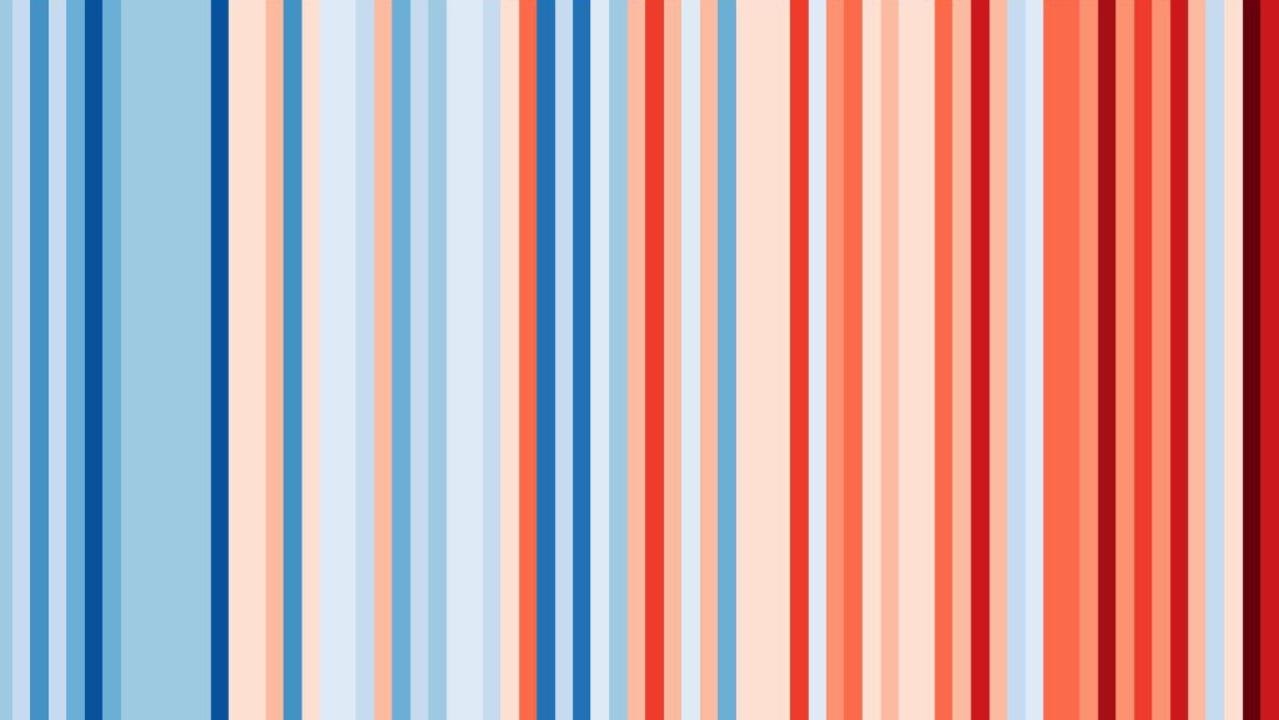 The lowest annual temperature was recorded in 1917. The highest, more than 1C above the overall average, was in 2013.
In the past 20 years in Australia, only three years have had lower-than-average annual temperatures. And during those years it's dipped only slightly below average.
But many of the most recent above-average years in Australia have been much hotter than average.
If the average temperatures in past years had fluctuated* from hot to cold, the picture would show red and blue stripes fairly evenly spread across the picture.
In the graph for Vienna, for example, which covers 1775-2017, the first half of the image seems to be fairly random* with lots of reds and blues. For recent years, the Vienna chart is mostly red, showing hot years.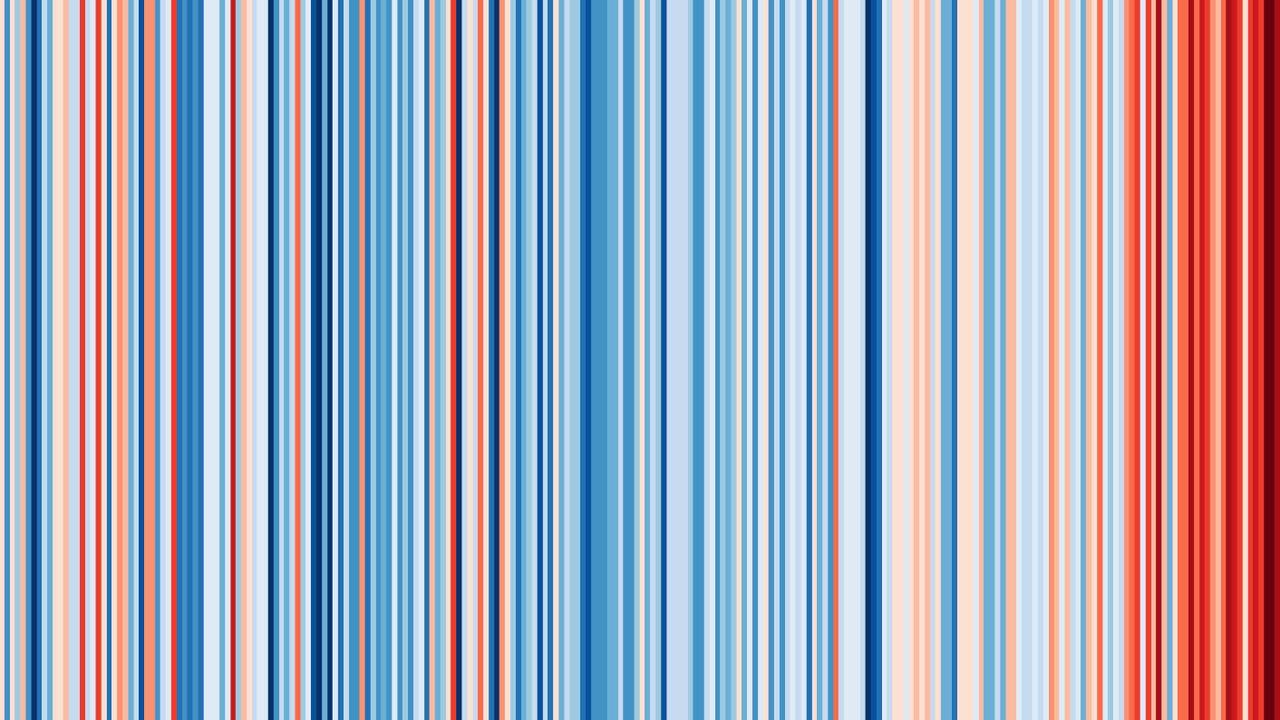 For the stripes showing the annual global average temperatures, it's a smooth change from dark blue to dark red, from record cold years to record hot years.
There's less data for Australia than for some other parts of the world because Australian records don't go as far back.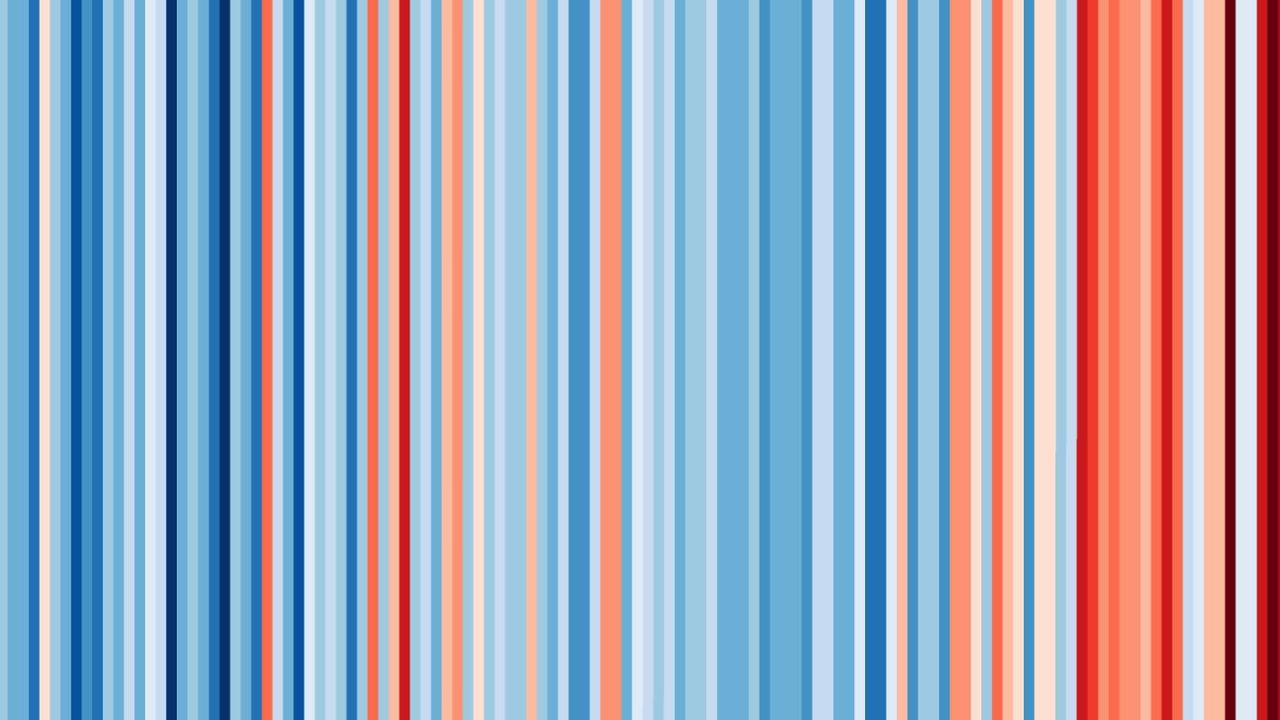 Most climate scientists now agree that global warming is actually happening.
Here is a video with information about some of the possible effects of global warming.
EXTRA READING
Record-breaking northern summer
Massive iceberg sparks tsunami fears
Big rain events getting bigger, faster
Antarctic ice melting faster than expected
Australians come to farmers' rescue
GLOSSARY
striking: noticeable
barcodes: the stripy code on a price tag
represents: means
fluctuated: rise and fall often
random: not following any pattern
LISTEN TO TODAY'S STORY
QUICK QUIZ
Who is Ed Hawkins? Why is he in the story?
How long does each stripe cover?
What colour are the coldest years? The hottest?
When was Australia's lowest recorded annual temperature?
When was Australia's highest recorded annual temperature? How much higher than average was it?
CLASSROOM ACTIVITIES
1. Warming Stripes
Look carefully at the four graphs depicting annual average temperatures for as long as weather records have been kept for the following locations.
Divide your page into four columns. At the top of each column write: WORLD, AUSTRALIA, US, VIENNA
In the columns, write what you notice about each graph, on its own and compared to the others. Use the information contained in the Kids News article to help you note some important points and understand the colour coding.
2. Extension
What concerns you most about these graphs? How does Australia compare to the USA and Vienna? What do you think we should be doing about this?
Time: Allow 40 minutes
Curriculum Links: English, Science, Mathematics, Critical & Creative Thinking
VCOP ACTIVITY
After reading the article, with a partner, highlight as many wow words or ambitious pieces of vocabulary that you can find in yellow. Discuss the meanings of these words and see if you can use them orally in another sentence.
HAVE YOUR SAY: What ideas do you have for you, your community and the world to try to slow global warming? What other ways do you think we should all look after the world? Use full sentences. No one-word answers.