A South Australian council is the latest body to investigate banning helium balloons in outdoor areas.
Victor Harbor Council is looking at the move in a bid to protect native and marine wildlife from the deadly effects of latex remnants*.
It would become the first council in South Australia to ban the use of gas-filled balloons on land under its control, should it vote to introduce the by-law* in coming months.
If it approves the ban, it would join the entire state of New South Wales, the Sunshine Coast and Cottesloe in Western Australia as regions that have already legally blocked the intentional* release of helium balloons outdoors.
Victor Harbor councillor Moira Jenkins proposed the ban, saying the council should show "leadership" in the wake of complaints about pollution at the town's Christmas pageant.
"During the pageant there were balloons on floats and some got loose, flying into the air, and a number of residents raised concerns with me about that," Ms Jenkins said.
"We're a coastal community and there is a very high risk of those balloons going into the ocean and ending up being eaten by penguins, fish and dolphins."
Balloons, plastic bags and bottles were the three most harmful pollutants* that threaten marine wildlife, according to a 2016 study by the CSIRO.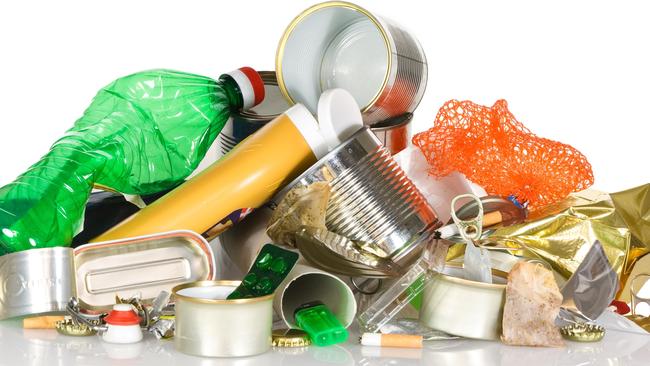 Victor Harbor's South Coast Environment Centre supported the move and believed bubbles, streamers, ribbons and flags should be used as an alternative.
"Given there are alternatives people can use to celebrate or commemorate with rather than balloons, why celebrate a life by harming another?" centre co-ordinator Gayl Males said.
"When let go, they can blow high into the air, then burst or deflate and return to pollute, sometimes hundreds of miles from where they were released … turning deadly."
Ms Males said there were several interstate campaigns to ban balloons, including by Zoos Victoria which had more than 23,000 people blow bubbles at an MCG cricket game this month to raise awareness on the environmental impact of balloons.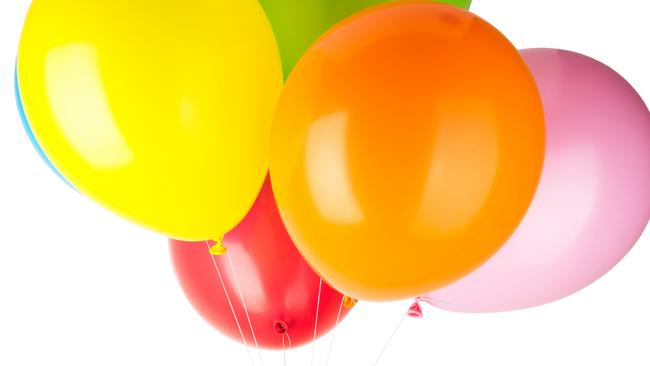 When Cottesloe Council introduced a ban in September last year, Mayor Jo Dawkins said:
"The reasoning behind this was, there is environmental concerns, fish and birds and other animals are being found with the remnants of rubber and plastic in their bodies."
Cottesloe councillor Phil Angers said the motion did not prevent helium balloons altogether.
"I still think a kid's party should be allowed to have balloons in the house as long as they don't let them blow away," he said.
Party supply shop owners, however, are concerned for the future of their stores should the release of helium balloons be banned outdoors.
South Australia's Peter Van The Party Man store owner, Mark Van, said he believed items that caused more damage to native and marine wildlife included plastic bags, fishing lines and nets.
GLOSSARY:
remnants: what is left behind when something is broken or removed
by-law: a rule made by a local authority or corporation
intentional: done on purpose
pollutants: something that pollutes something, especially water or the atmosphere
LISTEN TO TODAY'S STORY
CLASSROOM ACTIVITIES
1. Balloon ban
After reading this article, outline the reasons for and against banning helium balloons in outdoor areas. Use the headings: FOR // AGAINST
Do you believe helium balloons should be banned in outdoor areas? Why/why not?
Extension: Brainstorm a list of events and celebrations where helium balloons may be used outdoors. Beside each point, write an alternative way to celebrate rather than using these types of balloons.
Time: Allow 15 minutes
Curriculum links: English
2. Marine pollutants
Work with a partner to create a poster educating others on the main pollutants that threaten native and marine wildlife and how we can prevent them.
Extension: Write a letter/email to your local council outlining the reasons why you believe that helium balloons should be banned for outdoor use in your town.
Time: Allow 40 minutes
Curriculum links: English, Critical & Creative thinking, Personal & Social
VCOP ACTIVITIES
Punctuation Pursuit
After reading the article, with a partner, highlight as many pieces of punctuation as you can find in green. Discuss how these are being used, where and how often. What level of the punctuation pyramid is the journalist using in this article?
Activity: Download and print the 1-6 grid twice (see attached)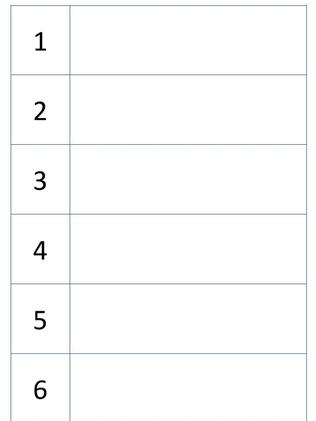 You will also need a dice between pairs.
Pick 6 different pieces of punctuation to use in the next activity, try and pick some easy and some challenging ones.
Write a different piece of punctuation in each of the 1-6 grid spaces.
Think of a topic… Recess Time
Roll the dice and whichever piece of punctuation you roll, you have to try and use to create a sentence about the topic. You can either say the sentence verbally and you will need to 'act out' the punctuation as you speak. Or you can write it down and show where the punctuation needs to go.
Earn a point for each piece of punctuation used.
e.g. Recess is my favourite break at school, because Mum always packs me a yummy treat.
Take turns, going back and forth. After 3 turns each, change the topic.
IN ONE SENTENCE, TELL US WHAT YOU LIKE ABOUT TODAY'S STORY
Please avoid one-word answers. Tell us exactly what you enjoyed in the story.