Scientists want to take some sparkle out of the world, pushing for a global ban on glitter due to environmental concerns.
Glitter, which is commonly used in arts and crafts, is comprised* of small plastic particles. Environmental scientists argue the tiny, shiny pieces end up in the ocean where fish eat them by mistake.
A study by UK University of Plymouth Professor Richard Thompson revealed a third of fish caught in the UK contained plastic particles.
"I was quite concerned when somebody bought my daughters some shower gel that had glitter particles in it," he told British newspaper The Independent.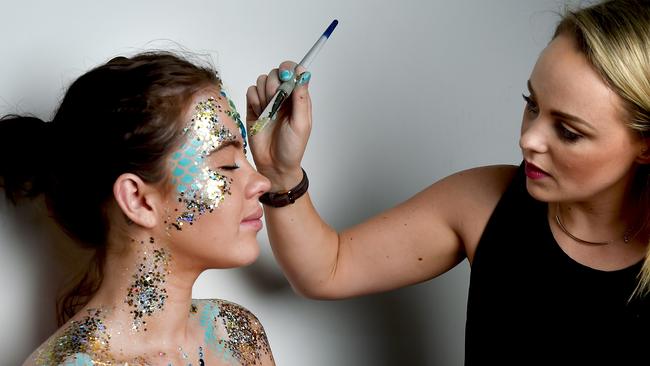 "That stuff is going to escape down the plughole and potentially enter the environment."
New Zealand Massey University's Dr Trisia Farrelly said glitter should be banned because it was a microplastic.
Microplastics, or small pieces of plastic, have been known to pollute waterways.
The microplastics come from many places, but microbeads, little plastic balls common in face cleaners were the biggest contributor.
The small particles easily get into water systems and wind up in oceans and lakes.
Some states in the US have banned using microbeads in beauty and health products.
If a ban is introduced, it would be bad news for the owners of a company that offers to "ship your enemies glitter".
Entrepreneur Mathew Carpenter, 22, came up with the idea for Shipyourenemiesglitter.com and it quickly gained attention online.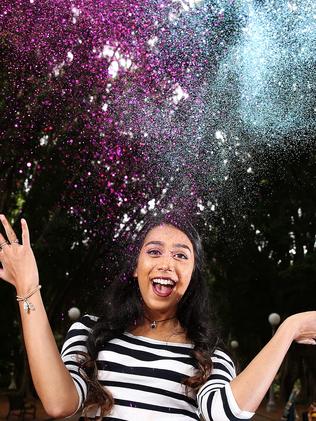 "I launched this website as a bit of a joke not expecting this level of attention," he wrote.
The website promised "one letter, endless frustration" for the recipient.
One Australian who might not support a glitter ban either is makeup artist Fallon Wickramasinghe.
She glitter-bombed* strangers at The Plot music festival in Sydney last year.
"I have always loved glitter, you just can't help but smile when you look at it," she said.
"The sparkles invoke a sense of excitement and joy that can't be replicated*."
This story first appeared on Fox News and has been republished here with permission.
GLOSSARY
comprised: made of
glitter-bombed: covered them in glitter
replicated: copies
CLASSROOM ACTIVITIES
Activity 1.
List the reasons why scientists are calling for a ban on glitter.
List the reasons why some people would be against banning glitter.
Extension:
Imagine that glitter has been banned.
Create a new business idea for Matthew Carpenter.
The new idea should replace the glitter that his business sends and have the same purpose as shipyourenemiesglitter.com.
Write a description and create an advertisement for the new business.
Time: allow 45 minutes to complete this activity
Curriculum links: English, Critical and Creative Thinking
2.Write an acrostic poem about glitter.
An acrostic poem is uses the first letter of the word to start a sentence or line in the poem.
Extension: Find out more about microbeads and the problems that they cause.
Use the information to create an awareness campaign in your school about this problem. Create an information poster and fact sheet.
Don't forget to include things people can do to help solve the problem.
Time: allow 80 minutes to complete this activity
Curriculum links: Geography, Visual Design Communication, English
VCOP ACTIVITY
Punctuation investigation
Highlight all the punctuation in the text and figure out how many different types of punctuation are being used.
Are there are pieces of punctuation missing?
Can you insert some missing pieces of punctuation into the article?
You may need to change the words or insert new sentences.
Write a new paragraph that uses all the punctuation from the punctuation pyramid about a theme or topic related to the article.
Extension:
Write a letter to your art teacher as to why they should stop using glitter at school.
Time: allow 30 minutes to complete this activity
Curriculum links: English, Big Write, VCOP
EXTRA READING
IS THE WORLD RUNNING OUT OF WATER?
REMOTE ISLAND PLAGUED BY PLASTIC
UFO MYSTERY LURES US FILMMAKER
WHAT'S HIDDEN UNDER EARTH'S CRUST?
IN A SENTENCE, SHARE YOUR THOUGHTS ON TODAY'S STORY
Kids News loves reading your best grammar, vocabulary and spelling.
We publish the best comments.