Lego bricks are so tough they could survive in the sea for 1300 years, according to new research.
Scientists analysed blocks, made of a plastic called acrylonitrile-butadiene-styrene, that washed up on the coast of southwest England after being lost from a container ship that was hit by a massive wave during a storm in 1997.
They confirmed the ages of individual pieces, weighed them, then compared them with unused pieces from the 1970s and 1980s.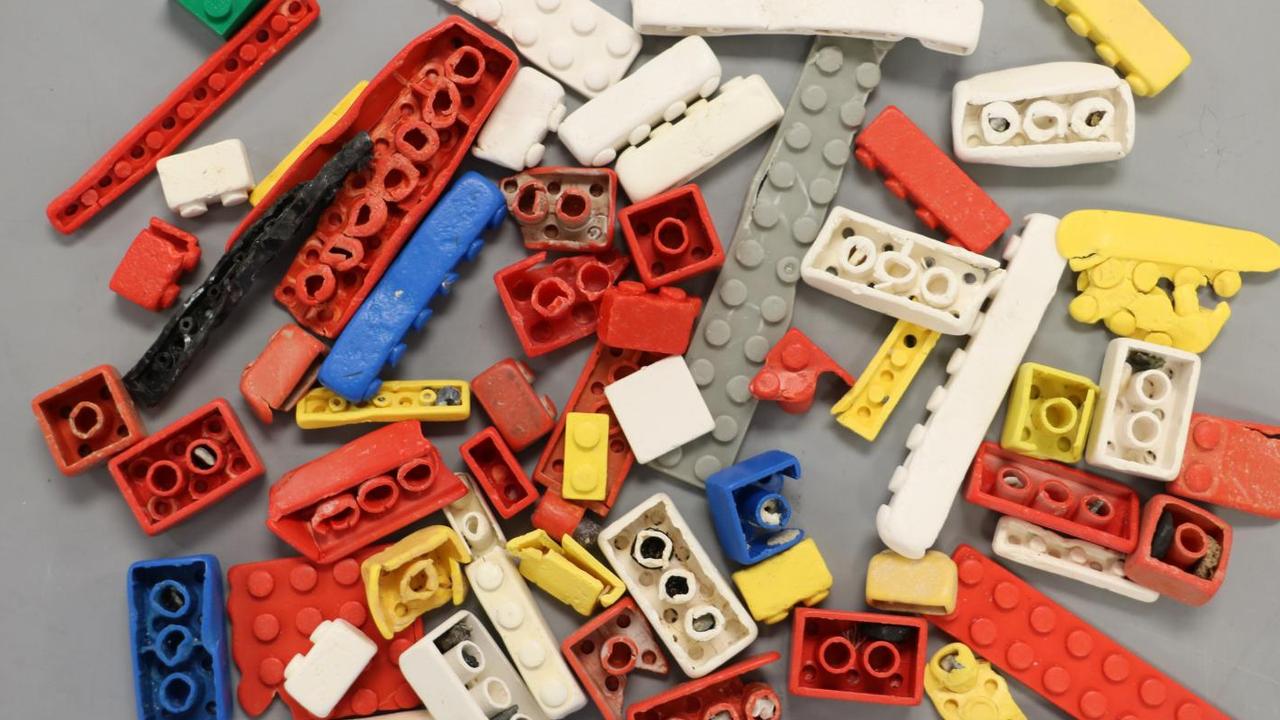 It allowed them to work out the rate at which the plastic was eroding* in the salt water.
The Plymouth University study came to the conclusion the bricks could survive in the sea for anywhere between 100 and 1300 years.
Dr Andrew Turner, associate professor in environmental sciences, said: "Lego is one of the most popular children's toys in history and part of its appeal has always been its durability*.
"It is specifically designed to be played with and handled, so it may not be especially surprising that despite potentially being in the sea for decades, it isn't significantly worn down.
"However, the full extent of its durability was even a surprise to us."
Dr Turner said the study highlighted the potential impact that some plastics can have on the environment.
Volunteer groups in southwest England have found thousands of bits of Lego and other plastics during regular beach clean-ups.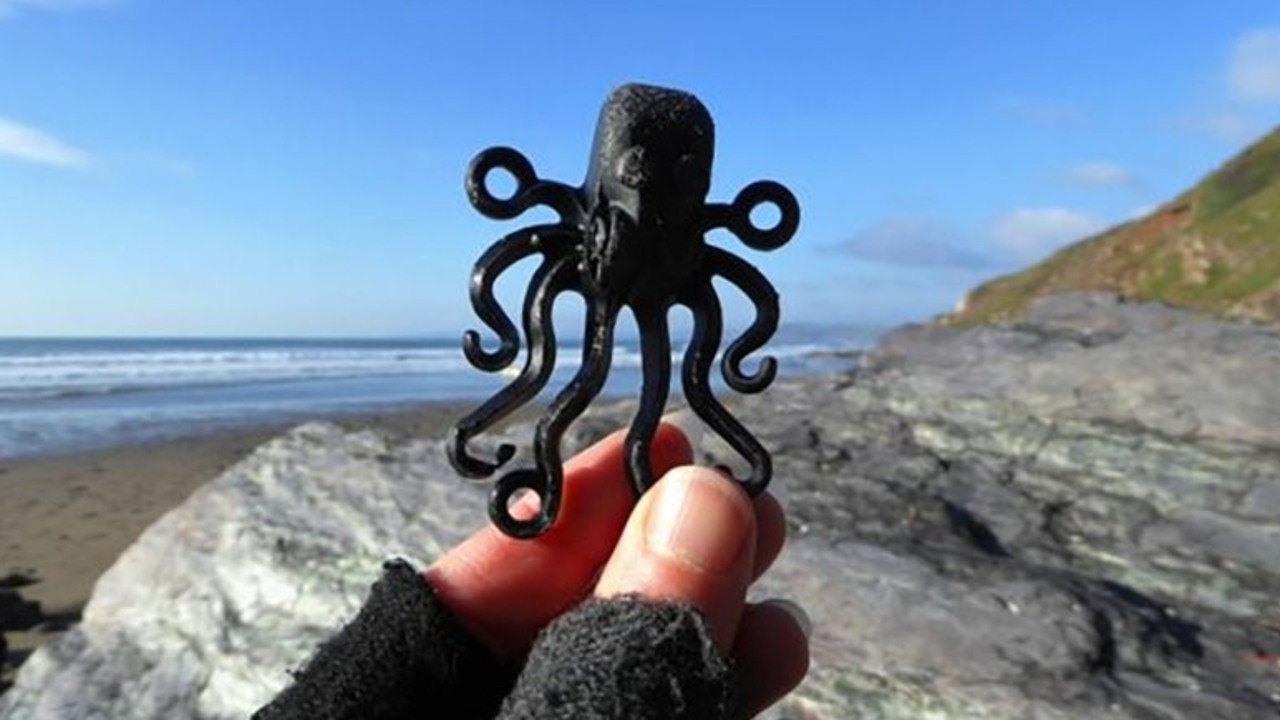 LEGO FOR THE FUTURE
Lego has promised its bricks will be 100 per cent sustainable by 2030.
The acrylonitrile-butadiene-styrene most Lego pieces are made from is a petroleum-based* substance.
For now, 2 per cent of its plastic pieces, or 80 of the around 3600 construction pieces, are made of a sugarcane-based polyethylene.
These pieces are mostly trees, leaves and bushes in the kits, which do not have to meet the same durability requirements as bricks, which have to stick together tightly.
It is a technical challenge, as Lego wants to ensure customers do not notice any difference ­between the old plastic and any new materials. New pieces must have the same physical properties as the old ones: strength, colour fastness and sticking power, in order to remain compatible* with older pieces.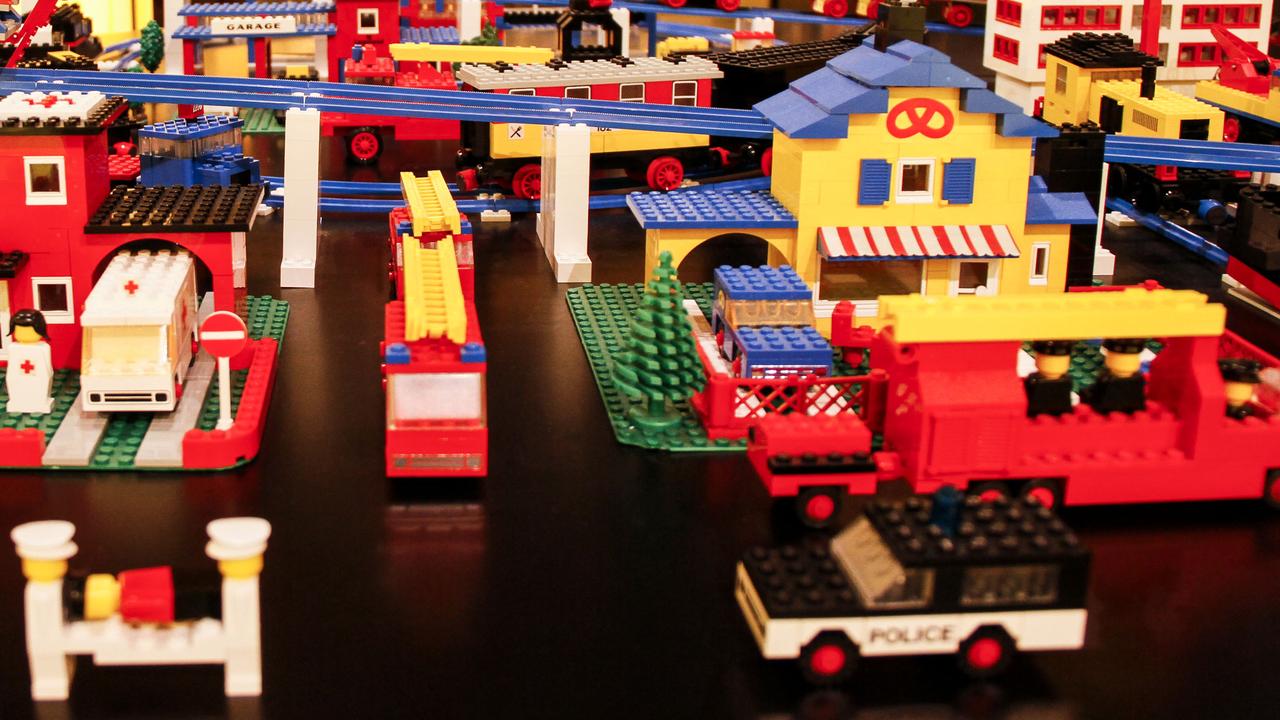 Lego vice-president Tim Brooks said Lego is also making cautious advances in the field of recycled plastic. "Recycled materials is a very interesting area but you need to understand where that material comes from," Mr Brooks said.
The company refuses to ­share its production secrets, but insists it reuses its own plastic waste products in its production.
Antidia Citores, spokeswoman of the environmental group Surfrider Europe, said replacing one plastic with another would not reduce emissions.
"Changing one plastic for another is not a revolution, not in terms of pollution or carbon emissions," she said
FAST FACTS
Lego is a Danish company based in Billund, western Denmark.
The name Lego is a contraction in Danish for "Leg Godt" or "Play Well".
In 2018 BBC reported that Lego makes 75 billion bricks a year.
It's estimated there are about 80 bricks for every person on Earth.
GLOSSARY
eroding: wearing away
durability: how well something lasts
petroleum-based: made of fossil fuels
compatible: work or fit in with
EXTRA READING
Lego's big search for plant-based plastic
Rye straw could replace plastic straws
Doctors swallow Lego heads in the name of science
Our paradise islands polluted with plastic
QUICK QUIZ
What is acrylonitrile-butadiene-styrene a type of?
Why do Lego pieces keep washing up on the English coast?
What does Antidia think about Lego's attempts to change the type of plastic?
What country is Lego from?
How many Lego bricks are there thought to be for every person on Earth?
LISTEN TO THIS STORY
CLASSROOM ACTIVITIES
1. Toy of the Future
Lego is one of the most popular toys on earth. Imagine that it is the year 3320, 1300 years from now. Design or describe the toy that you think will be the most popular for the kids of 3320.
Time: allow 30 minutes to complete this activity
Curriculum Links: English, Critical and Creative Thinking
2. Extension
Why do you think that so many pieces of Lego end up being washed up on beaches?
Time: allow at least 25 minutes to complete this activity.
Curriculum Links: English, Geography, Science
VCOP ACTIVITY
Lego Atlantis
Atlantis is the story of a mythical city that sunk to the bottom of the ocean, but what if we brought the city to life…out of Lego?
Design and label a Lego city to be sunk into the ocean as an artificial reef.
What are the pros and cons of the Lego city?
Write up a pitch to Lego in regards to your design.
HAVE YOUR SAY: What should Lego do to help look after the environment?
No one-word answers. Use full sentences to explain your thinking. No comments will be published until approved by editors.