On March 1, South Australia will become the first state to ban the sale, supply and distribution of single-use plastic products such as straws, cutlery and drink stirrers.
The ban begins less than a week after the opening of a grocery shop in Adelaide's Rundle Mall in which everything — even the fruit and vegetables — is made out of single-use plastic.
But there's nothing illegal or even awkward about the shop or the timing. The shop is an art installation as part of the Adelaide Festival to increase awareness about plastics pollution.
New York artist Robin Frohardt's grocery store, called the Plastic Bag Store, stocks items Australians will recognise — sort of.
"I made Vegemite and Milo versions of products," Ms Frohardt said – although she gives a humorous twist to all her brand names. Vegemite is renamed Bagemite and Milo is Baglo.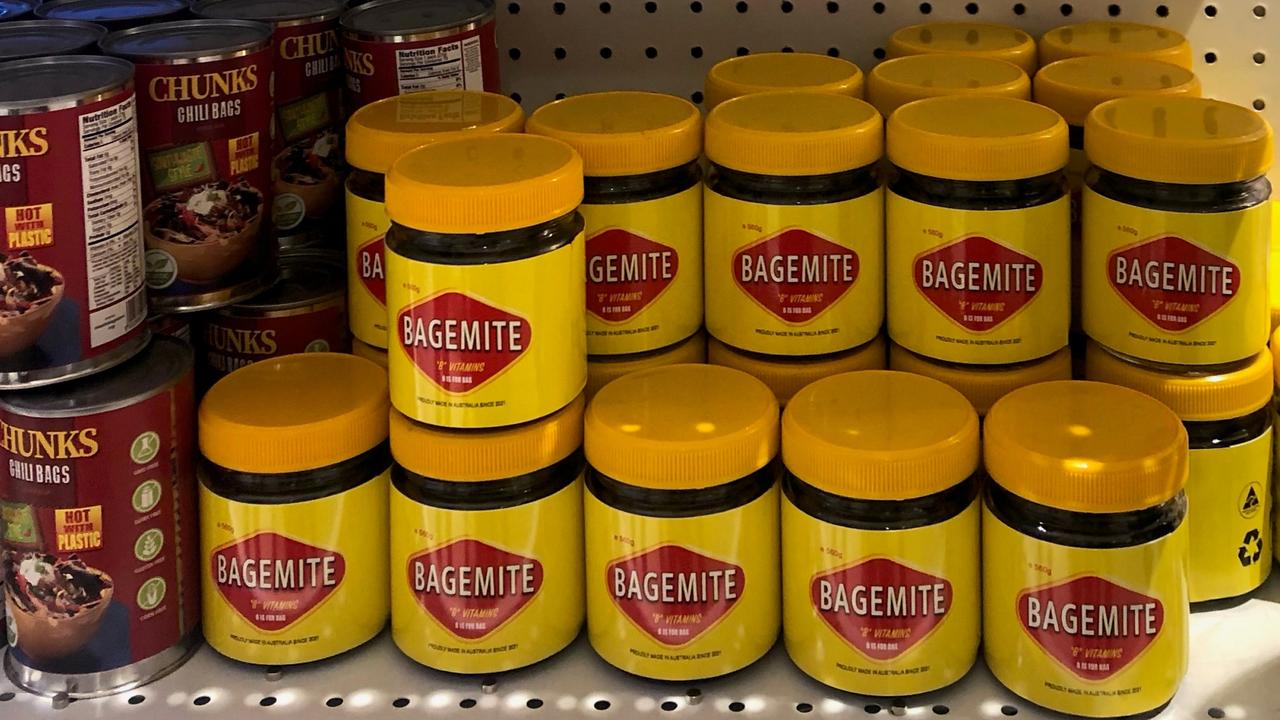 The installation also features film and puppetry elements with performances designed to increase awareness about plastics pollution.
"It's really quite cool that South Australia is ahead of the game with banning single-use plastic items," Ms Frohardt said.
"Obviously there's still a lot of work to do for everyone, everywhere, but I'm really proud of what SA is doing – and hopefully the world follows suit."
Ms Frohardt arrived at the start of February and spent two weeks in quarantine before she was able to start installing the work.
"It was definitely worth it … just to be able to be here in a place that has taken such COVID precautions that we can all live kind of a normal life is very special."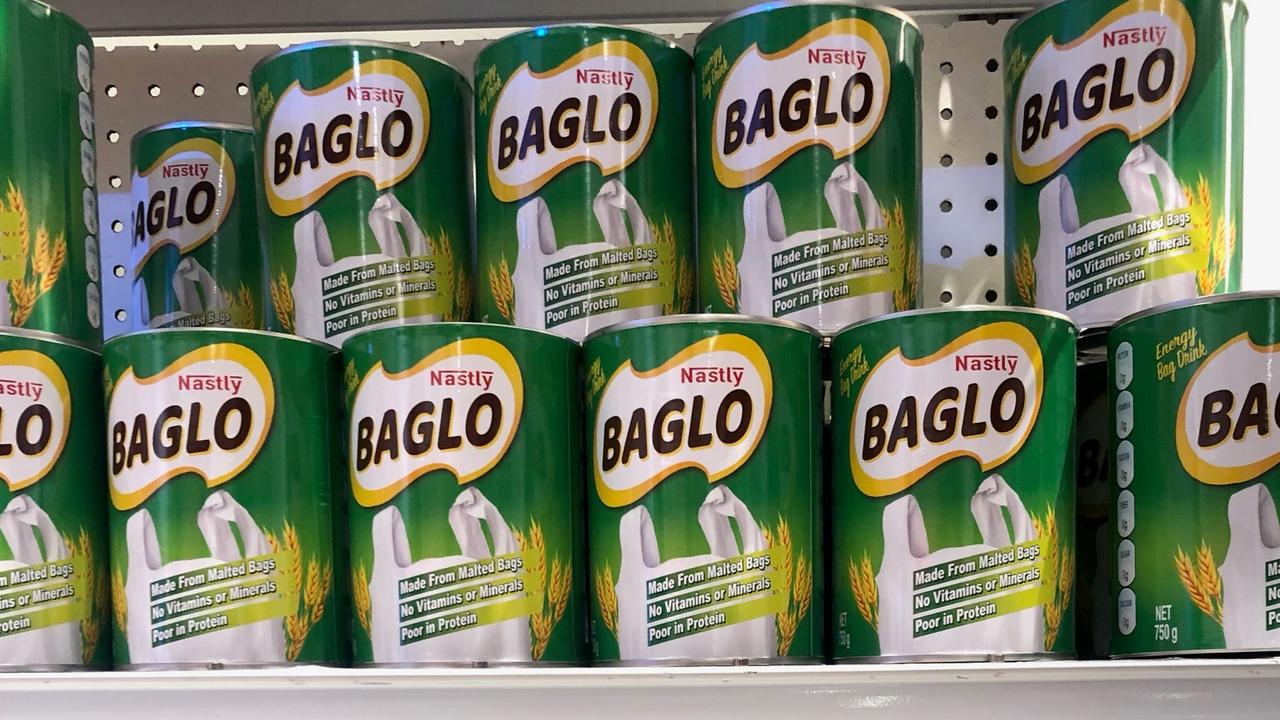 Plastic Bag Store, in the former Harris Scarfe department shop premises* in Rundle Mall, will be open until March 14.
"I actually have more space than when we tried to do this in New York – it's really nice that people will be able to experience it mixed in with other stores. It's definitely how I envisioned* it."
In September 2020, the South Australian government passed laws banning single-use plastics from March 1, with plans to expand the ban in early 2022 to polystyrene cups, bowls and plates, plus other items in the future. In time, all takeaway coffee cups, plastic bags and other takeaway food service items will be included in the ban.
There are exemptions* for medical purposes, such as for people with disabilities who need straws to help them drink.
The Queensland government has passed similar laws banning single-use plastics, which will come into effect on or after July 1 this year.
The Adelaide Festival officially opens on Friday.
GLOSSARY
premises: building where a business is located
envisioned: visualise
exemptions: being allowed to do something different to others
EXTRA READING
Kids feeling eco-anxiety about plastic waste
Rye straw could replace plastic straws
Hobart votes to ban single-use plastic
We saved 1.5 billion plastic bags from landfill
QUICK QUIZ
What is happening from March 1?
What has the artist made?
Where is her art installation?
What is one exception to the new rules?
What is happening in Queensland about single-use plastics?
LISTEN TO THIS STORY
CLASSROOM ACTIVITIES
1. Waste-free party
Lots of the newly banned items are things you might use if you were hosting a party. That doesn't mean we can't have parties any more, just that we need to be more mindful when we are planning them! Make a 10-point "Waste-Free Party" tip sheet that people could refer to, to ensure their party doesn't result in a heap of waste going to landfill. Be specific with your tips.
Time: allow 20 minutes to complete this activity
Curriculum Links: English; Sustainability
2. Extension
Identify a problem that you think is important to raise awareness about. Draw or write about an art installation idea you have that you think would draw attention to your cause.
Time: allow 5 minutes to complete this activity
Curriculum Links: English; The Arts
VCOP ACTIVITY
Opener Up-Level It
Make a list of all the openers in the article. Pick three that repeat and see if you can replace them with another word, or shuffle the order of the sentence to bring a new opener to the front.
Don't forget to re-read the sentence to make sure it still makes sense, and that it actually sounds better.
HAVE YOUR SAY: Do you want your state to ban single-use plastic?
No one-word answers. Use full sentences to explain your thinking. No comments will be published until approved by editors.