A RESIDENT of the Melbourne suburb of Wantirna South thinks cats should be put on a leash when outside to save native wildlife.
Michael Corless says cats have "wiped out" the native wildlife in his local park and he want his local council, Knox Council, to have tougher restrictions on cats.
Mr Corless, who has lived near Llewellyn Park for 15 years, said the wildlife in the park had been decimated* over the past 18 months.
"They (cats) have wiped out everything," Mr Corless said.
"You go to the bottom section (of the park) and there's nothing left; not a bird not a lizard, nothing."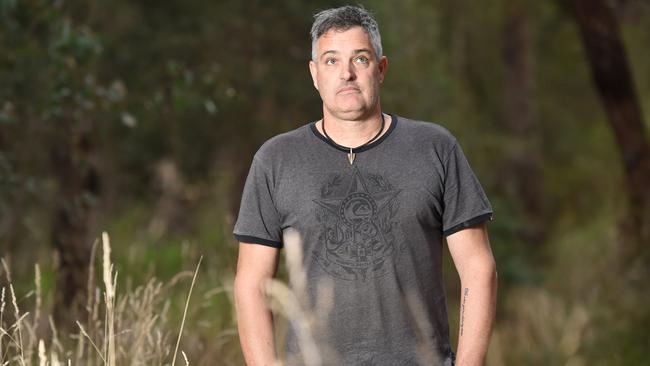 He said he saw cats in the park regularly and had seen several with birds in their mouths.
Mr Corless said instead of local dog laws, Knox should introduce "pet laws" whereby if cats were outside the property, they should be put on a leash, he said.
"They say the reason you have to keep your dog on leash is so it doesn't attack other dogs or kill fauna* — what do you think cats do every day?" Mr Corless said.
A cat curfew* is being considered as part of the Knox Council's review of its Domestic Animal Management Plan. There are 27 other councils in Victoria with a cat curfew.
But Mr Corless said he didn't believe a curfew would go far enough in stopping the problem.
Bayswater wildlife carer Carla Penn, who runs Warriors 4 Wildlife, backed Mr Corless' idea and said cats killed wildlife in huge numbers, and the problem was getting worse.
"Cats are just terrible, it's a nightmare, it really is," Ms Penn said.
"As harsh as it is if (owners) have got their cats out at night they (the cats) deserve to be caught and they (the owners) deserve to pay a fine," Ms Penn said.
According to the council's website, it can only fine owners if their cats are continually trespassing* on another property.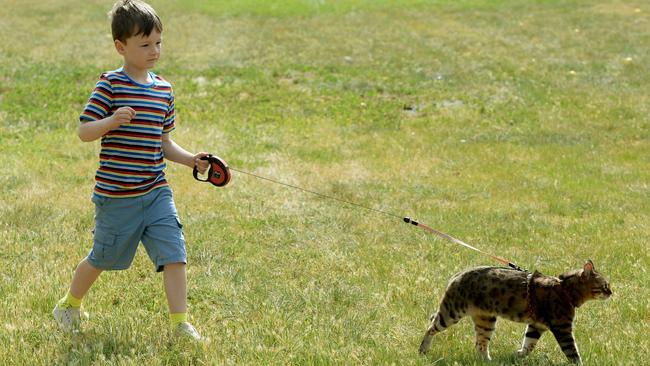 But Ms Penn believed the State Government needed to step in and give money to wildlife rescue groups to set up traps to catch and return cats to their owners.
"Our wildlife is really suffering all over Australia not just here in Victoria," Ms Penn said.
State Government spokesman Tom Whitty said the government was not looking to introduce restrictions on cats as were currently on dogs.
"A cat at large* does not pose the same risk to a human as a dog at large," Mr Whitty said.
Mr Whitty said the government Department of Environment, Land, Water and Planning was best placed to decide on the right controls on cats to protect native wildlife.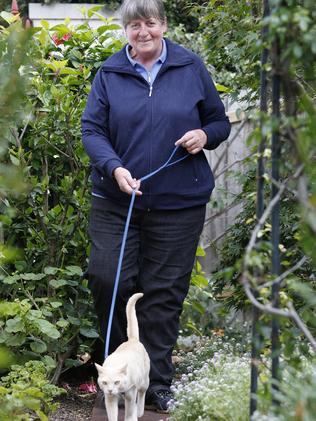 He said it was important that cat owners were educated about responsible pet ownership.
Knox Council has been contacted for comment.
GLOSSARY
decimated: destroyed
curfew: time after which they are not allowed outside
fauna: animals
trespassing: on land that is not their own
at large: escaped out of where they were supposed to be
LISTEN TO TODAY'S STORY
CLASSROOM ACTIVITIES
Activity 1.
List all of the reasons why some people think that laws for cats need to be stricter.
Can you think of any other reasons or arguments? Add them to your list.
Think about what people who don't agree with this would say.
List as many different reasons or arguments as you can.
Share your reasons with someone else in your class.
Add things to your lists after sharing if your partner has some ideas you did not think of.
Extension:
At the end of the story, you have read that Knox Council has been contacted to comment on this story.
What do you think Knox Council should do?
Write a letter to the Council explaining your opinion on this issue.
Back up your opinions with evidence or explanations.
Time: allow 40 minutes to complete this activity
Curriculum links: English, Civics and Citizenship, Critical and Creative Thinking
Activity 2.
In the story you read that Tom Whitty said that the State Government is trying to encourage responsible cat ownership through education.
Create an education pack for cat owners. It should be about what cat owners need to do to be responsible for their pets and to stop damaging wildlife.
Your pack should include:
• A poster
• A script for a TV or radio ad
• A leaflet
Extension:
Do you know what biodiversity is? It refers to all of the different living things on earth.
Find out more about biodiversity and ecosystems.
Use what you have discovered to write a report on why biodiversity is important and why it must be protected.
Give examples in your report.
Time: allow 105 minutes to complete this activity
Curriculum links: Science, Visual Communication Design, Civics and Citizenship
VCOP ACTIVITY
(Vocabulary, Connectives, Openers, Punctuation)
The sinister cat
As you read this story, you realise something dreadful… The people interviewed for the article are covering up the truth.
The native wildlife in Wantirna South isn't disappearing because of wild and feral cats. No. You know the truth.
You know because you've seen what's caused it.
A strange, catlike creature you had thought you'd imagined on that dark, winters night…
Write a short narrative about how you and a group of friends helped bring back the native wildlife to this town and stopped the mysterious creature.
Time: allow 15 minutes to complete this activity
Curriculum links: English, Big Write, VCOP
EXTRA RESOURCES
CHOCOHOLIC FOX CAUGHT ON CAMERA