The blue skies greeting Olympic athletes in Beijing this month are a stark* change from just a decade ago when the city's choking air pollution was dubbed* an "airpocalypse*" and blamed for scaring off tourists.
Beijing's air still has a long way to go, but is measurably better than past years when smog often made it difficult to see nearby buildings and people wore masks to protect themselves from pollution, not Covid-19.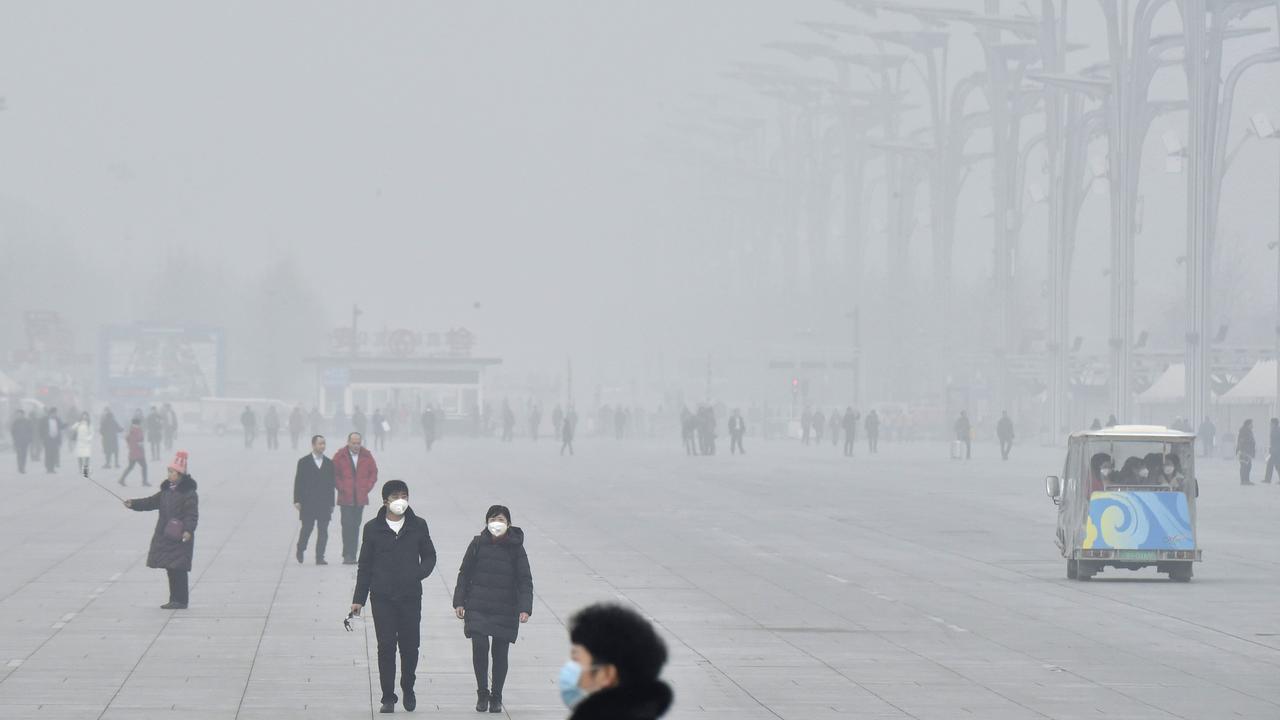 Yet at this month's Beijing Winter Olympic Games, the air is clear enough for athletes to see the mountains surrounding the city.
WHAT'S CHANGED?
After air pollution hit record levels in 2013 and became a source of international attention and widespread public discontent*, China launched an ambitious* plan to improve its air quality.
It said it would fight pollution "with an iron fist," according to a recent report from the Energy Policy Institute at Chicago, in the US.
That was also around the time the country launched its bid to become the host of the 2022 Winter Games.
The efforts that followed were similar to the measures China had previously taken to ensure clear skies for the 2008 Summer Games in Beijing, but on a larger scale, the report noted.
Tougher emissions* standards were imposed* on coal-fired plants* and the number of cars on the road was curbed* to cut vehicle emissions.
Local officials were given environmental targets, and coal-fired boilers in homes were replaced with gas or electric heaters.
The government's reporting of air quality data also improved.
IS BEIJING'S AIR CLEAN NOW?
Despite the progress, Beijing's annual average air pollution last year was still more than six times the limit set out in World Health Organisation guidelines.
Lauri Myllyvirta, lead analyst* from the Center for Research on Energy and Clean Air in Helsinki, Finland, said Beijing still suffered bad air days because of the remaining coal-burning industries surrounding the city.
Factors like traffic and how much wind there is to blow away the smog influence when those bad air days occur.
Still, Chinese officials hail the country's achievements. They say there were 288 days of good air quality in Beijing last year, compared to 176 days in 2013.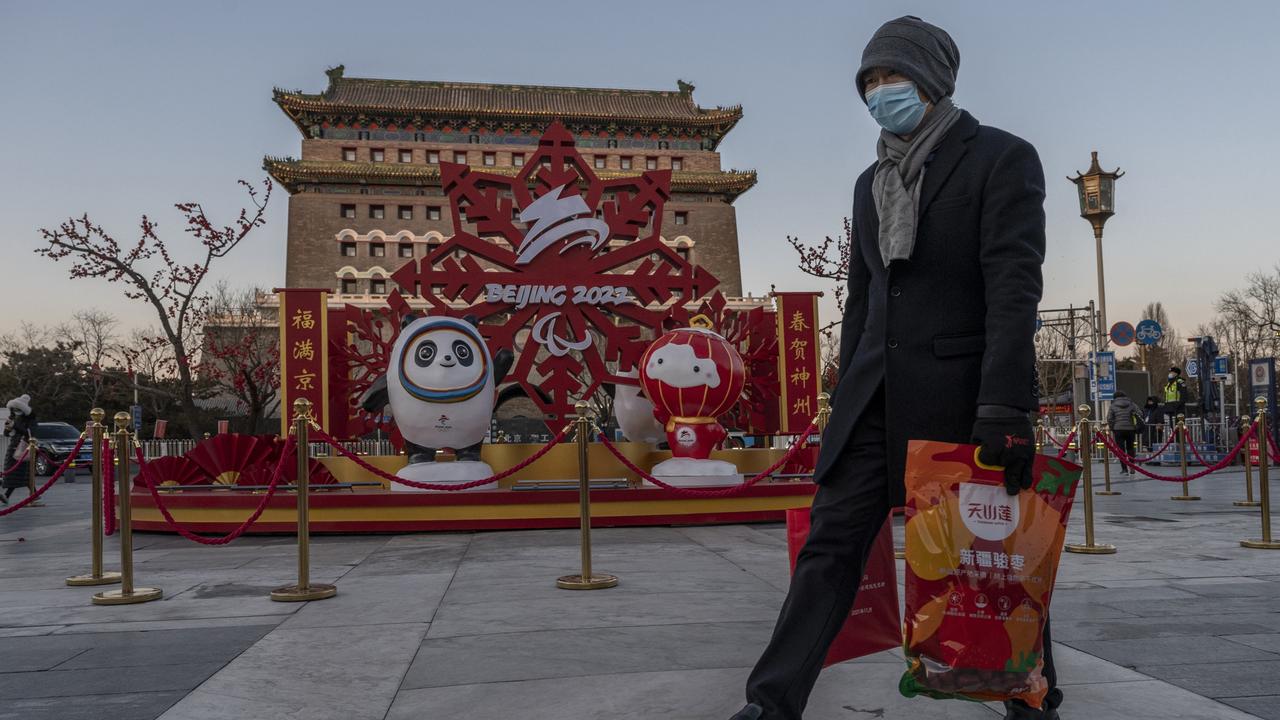 HOW IS HEALTH AFFECTED?
The effects of air pollution can include irritated eyes and breathing difficulties.
"You could hear people coughing all over because of it," said Mr Myllyvirta, who had been living in Beijing until 2019.
The very fine particles that make up air pollution can get deep into people's lungs and have been linked to health problems including irregular heartbeats and decreased lung function.
Children, older adults and people with health conditions, including asthma, are more likely to feel the effects.
Poorer people might also be more vulnerable* if they can't afford air purifiers* or need to work outdoors, said Guojun He, a researcher at the University of Hong Kong and co-author of the report from the Energy Policy Institute at Chicago.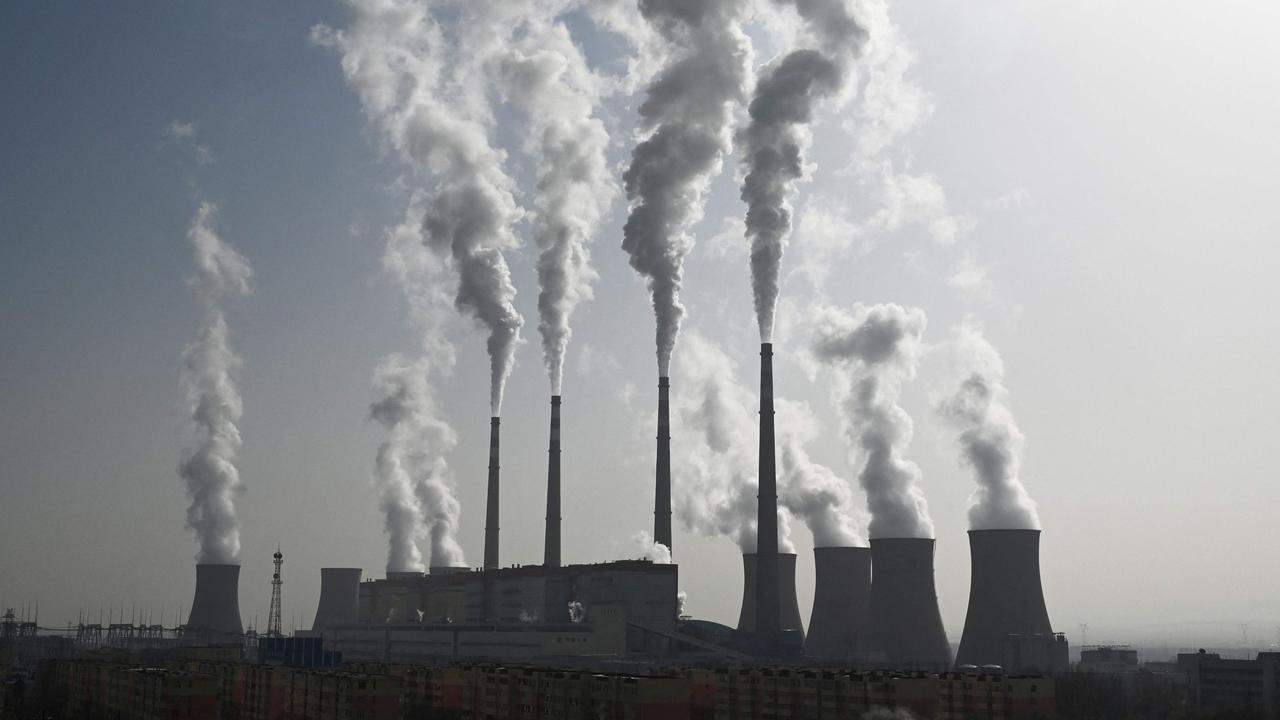 WHAT'S NEXT?
China has committed to being carbon neutral* by 2060.
Mr He said that while the country still relied heavily on coal for electricity, it had made significant progress in curbing emissions and was rapidly developing clean energy from sources like wind and solar.
Mr He said the Chinese government could also take short-term measures when it wanted to, such as temporarily shutting down factories.
That helped ensure clearer skies for big political or social events, like the Olympics, Mr He said.
GLOSSARY
stark: complete, obvious
dubbed: nicknamed
airpocalypse: a word first used in 2013 to describe extreme smog in China. It is a combination of the words 'air' (as in pollution) and 'apocalypse', which means an event resulting in great destruction or damage
discontent: unhappy, not satisfied
ambitious: having a strong desire for success
emissions: harmful gases, such as carbon, that are produced and released into the environment
imposed: forced
coal-fired plants: factories that make electricity by burning coal, which is a major source of harmful greenhouse gases
curbed: controlled or limited something that is not wanted
analyst: a person whose job is to study or examine something and give opinions about it
vulnerable: at risk of being harmed
air purifiers: devices that remove harmful particles from the air
carbon neutral: when the amount of carbon released into the environment is balanced by the amount of carbon removed from the environment, resulting in no overall increase in carbon emissions
EXTRA READING
Meet the greenhouse gas makers
World Environment Day: reasons to care about air
Schools shut as smog smothers Indian capital
QUICK QUIZ
What year did Beijing's air pollution hit record levels?
Name two of the measures China has used to cut air pollution in Beijing.
How many days of good air quality do officials say Beijing had last year?
How many days of good air quality did the city have in 2013?
What year does China plan to become carbon neutral by?
LISTEN TO THIS STORY
CLASSROOM ACTIVITIES
1. Share your opinion
"Clean air should be for all time, not just for big events." Write paragraphs explaining why you agree or disagree with this statement.
Time: allow 25 minutes to complete this activity
Curriculum Links: English, Science
2. Extension
What do you think we could learn in Australia from this story? Design a poster. The purpose of your poster is to show at least three important things that our government could do to reduce air pollution.
Time: allow 25 minutes to complete this activity
Curriculum Links: English, Science, Geography
VCOP ACTIVITY
Adjectives
An adjective is a describing word. They are often found describing a noun. To start with look at the words before the nouns.
Search for all the adjectives you can find in the article
Did you find any repeat adjectives or are they all different?
Extension:
Pick three of your favourite adjectives from the text and put them in your own sentences to show other ways to use them.
Have you used any in your writing?