Imagine filling up your car at an electric charging station rather than the petrol pump.
It sounds futuristic*, but if the Greens political party has its way, it's exactly how you, the students of today, will be fuelling your cars when you are old enough to drive.
The Greens policy, announced today, wants to ban the sale of all petrol and diesel vehicles by 2030 meaning Australians could only buy and drive electric cars.
The Greens want the price of an electric car to be about 20 per cent (or one-fifth) less than a current car costs.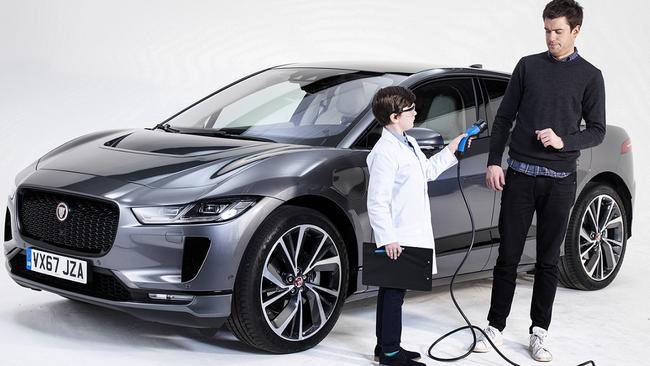 The radical* plan — which would match similar policies in France, India, Norway and the Netherlands — is a push from the Greens to speed up our country's change to electric cars.
As part of the deal, the Greens are also promising a $151 million grants program to build more than 3000 fast-charging stations across Australia.
The hi-tech stations would provide electric cars with 80 per cent (or four-fifths) of their full power in 15 to 30 minutes.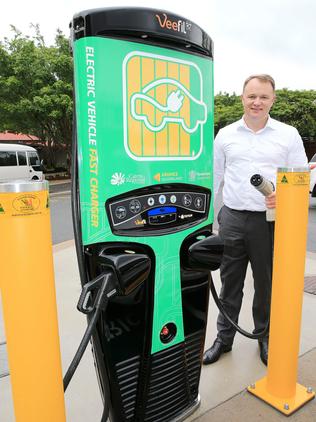 Greens transport spokeswoman Janet Rice said action was needed to stop Australia becoming a "dumping ground for the most polluting* vehicles as the rest of the world moves on".
"The electric vehicle revolution* is unstoppable and Australians should have the opportunity to embrace this global shift to electric vehicles," the Victorian Senator said.
She said the Greens plan would benefit the environment while making electric vehicles more affordable*.
Greens climate change spokesman Adam Bandt said the phasing out* of petrol and diesel cars — which are usually on the road for up to 20 years — would help Australia meet its target to reduce harmful gases being released into the environment.
GLOSSARY
futuristic: belong to the future
radical: progressive and not traditional
polluting: poisoning the environment
revolution: a dramatic change in conditions or attitude
affordable: not too expensive
phasing out: reducing in stages
LISTEN TO TODAY'S STORY
QUICK QUIZ
The Greens want electric only cars by which year?
Name three other countries that are working towards electric only cars.
How long are fuel and diesel cars usually on Australian roads for?
Name one environmental advantage of switching to electric cars.
How many fast-charging stations are the Greens promising to build?
CLASSROOM ACTIVITIES
1. Electric Driving
After reading the Kids News article about introducing only electric cars, answer the following questions in as much detail as possible. Try and include the question in your answer.
Which political party is pushing for this new policy to introduce only electric cars?
What year would they like to ban petrol and diesel vehicles by?
If an average new car costs $40,000, and the Greens want electric cars to be 20% less, what cost would you be looking at?
Which other countries have already introduced this plan?
How many fast-charging stations are they proposing and how do they work?
What environmental target is Australia trying to meet?
Extension
Make a list of the advantages and disadvantages of having only electric vehicles on the road.
Time: Allow 15 minutes .
Curriculum links: English
2. Come Fly With Me
Work with a partner to design and make a paper plane with the aim being to fly the furthest in the class. Have a think about some design aspects that might help it to do this.
As a class line up along the same starting point (preferably indoors) and fly your plane to see which one wins.
Extension
After flying all the planes, work on your first design to try and improve its flying distance.
Time: Allow 30 minutes to complete this task.
Curriculum links: Design and Technologies, Critical and Creative thinking.
VCOP ACTIVITY
The glossary of terms helps you to understand and learn the ambitious vocabulary being used in the article. Can you use the words outlined in the glossary to create new sentences? Challenge yourself to include other VCOP (vocabulary, connectives, openers and punctuation) elements in your sentence/s. Have another look through the article, can you find any other Wow Words not outlined in the glossary?
IN ONE SENTENCE, TELL US WHAT YOU THINK ABOUT TODAY'S STORY
Please do not use one-word answers. Explain what you enjoyed or found interesting about the article. Use lots of adjectives.