Creative and can-do* Australians are collecting waste plastic and making new products using homemade machines in a backyard shed.
Precious Plastic SA is part of a global* community of more than 40,000 people working to fight plastic pollution.
Flinders University environmental science student Lucy Dunton said she was inspired by designer and maker Dave Hakkens' video on facebook. Mr Hakkens is from the Netherlands and posts videos and podcasts about how to make things out of waste plastic on social media platforms such as facebook and YouTube.
Here's a video by Dave Hakkens of an idea for recycling in a shipping container factory
"We're really enthusiastic about doing something, changing the way people think and creating this amazing community, to share skills and advice and connect with like-minded* people," she said.
"Plastic can be used to make practical, everyday items as a way to combat* plastic pollution. We want to encourage and support those who have started or want to start their own project, by acting as mentors* and sharing advice and resources*."
The group is expanding as others put their hand up to offer their time, skills and resources through the global website or local facebook page (Precious Plastic South Australia) and join the group (Precious Plastic South Australia Group).
Fellow environmental science student Aiden Ryan worked with mechanical engineer Luke Christiansen to build the team's compressor* machine in Luke's Dad's shed at Holdfast Bay, South Australia.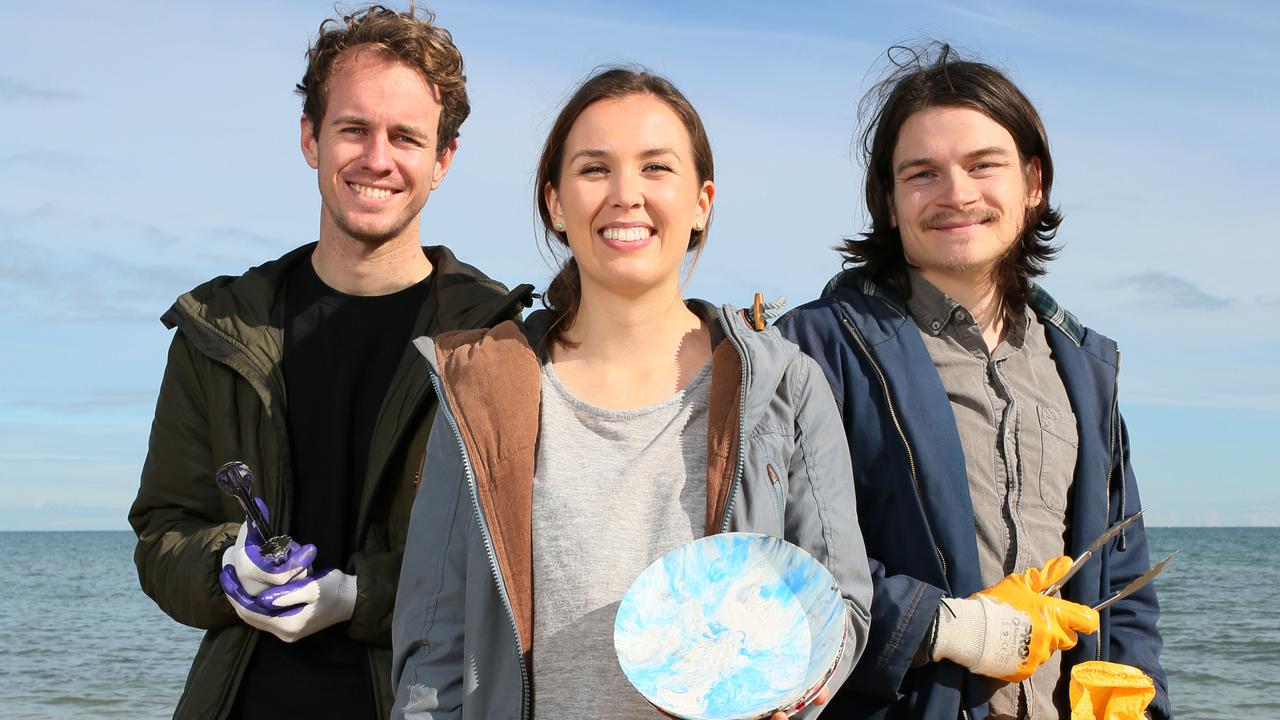 They're now collecting parts for a shredder, so they can stop chopping plastics by hand.
Raw materials come from organised beach cleans, when discarded recyclable rubbish is collected for reprocessing.
They take their collection of polypropylene plastics back to the shed where they are turned into new precious plastic products such as bowls and "gemstones". Polypropylene plastic is also called PP and often comes with the number 5 marked on it.
"A bowl could be made out of 10 reusable plastic containers," Mr Ryan said.
He hopes to start selling the recycled plastic products soon.
Nic Wipf-Grant says Precious Plastic SA is part of the growing sharing economy.
"We want neighbours to share skills with neighbours," he said.
"Neighbours to bring their plastics over and make bowls, plant pots and iPhone covers as gifts for their family and friends."
Mr Wipf-Grant said the team has been talking with "super enthusiastic people" including councils and government who are keen to support the movement.
EXTRA READING
This man didn't put the bin out for two years
High hopes for Aussie invention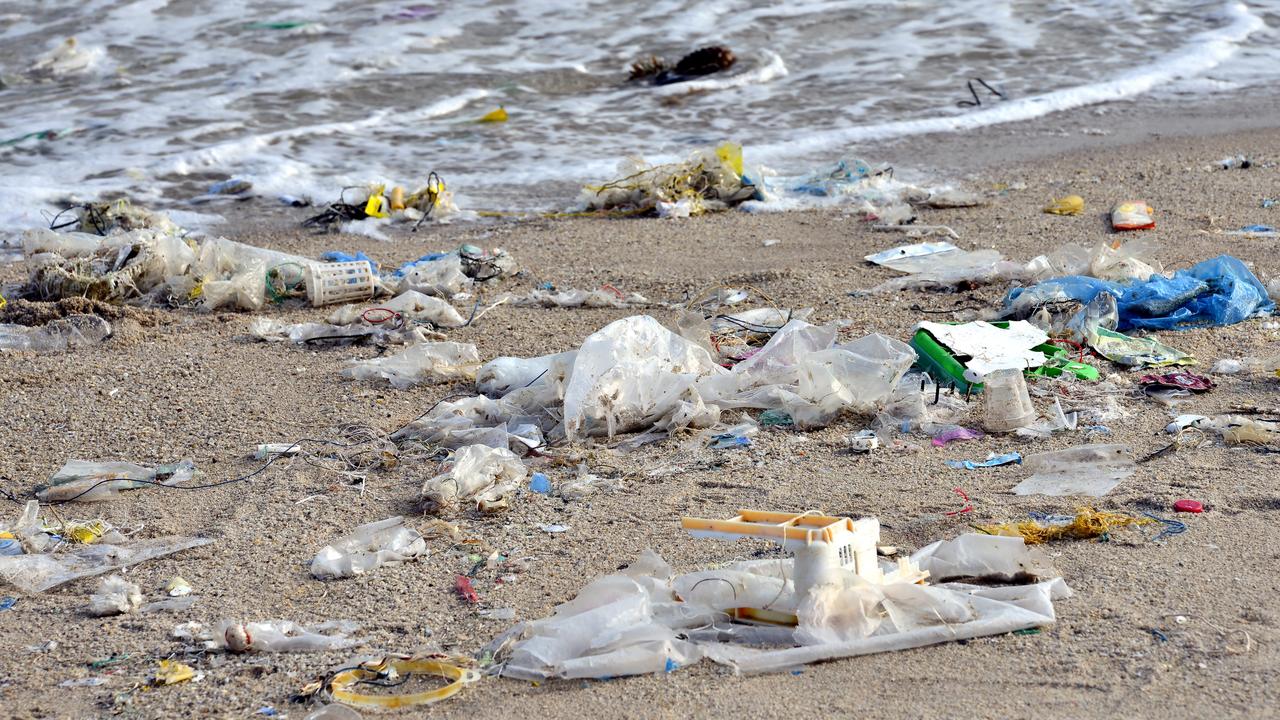 GLOSSARY
can-do: determined to take action
global: world wide
like-minded: thinks the same way
combat: stop or make up for
mentors :trusted advisers
resources: supplies
compressor: presses something together
LISTEN TO TODAY'S STORY
QUICK QUIZ
What is this global community fighting?
What does Dave Hakkens share information about?
Where do they get their raw materials from?
What sort of plastic do they reuse?
List at least three things they are making out of plastic?
CLASSROOM ACTIVITIES
1. Having an impact
Plastic pollution is a huge issue facing us at the moment. How is the Precious Plastics movement addressing the problem?
Make a list of the ways that this initiative has a direct or indirect effect on the plastic pollution problem.
Time: Allow 15 minutes
Curriculum links: English, Science, Ethical Capability
2. Extension
Imagine you are on the committee in your local community, who are considering setting up a Precious Plastics Hub in your area.
What positive benefits would it have for your community?
What problems can you see?
What questions do you still have about Precious Plastics that may affect your decision?
Time: Allow 20 minutes
Curriculum links: English, Science, Ethical Capability
VCOP ACTIVITY
After reading the article, with a partner, highlight as many connectives as you can find in pink. Discuss if these are being used as conjunctions, or to join ideas and create flow.
QUESTION: The people in this story share their ideas. Why is it important people share ideas and knowledge rather than keep them secret?
Explain your answer using full sentences.