At dawn* on a typically cold morning in Ecuador's highlands, about 20 children prepared to show off their skills in a llama race on Saturday.
Dayana Toapanta, at just 10 years old, is one of the most experienced riders and decided to return this year after recovering from a bad fall.
"It gives me a lot of excitement and my heart says that I can win or not," said Toapanta while decorating a llama with green ribbons in the community of Sacha, located in the Cotopaxi province south of Quito.
The race known as "Llamingada" takes place every year in Llanganates National Park, one of the most important wetlands on Earth that covers nearly 2200 sqkm. The goal of the event is to raise awareness among indigenous communities about the importance of the park's care.
The first rays of sunlight illuminate the mountains as riders between four and 12 years old dressed in ponchos* and traditional fur and leather riding pants, known as zamarros, begin to gather at the Laguna de Anteojos, where the race will begin. Each child arrives with their llama at the lake, which has an elevation of 4000m.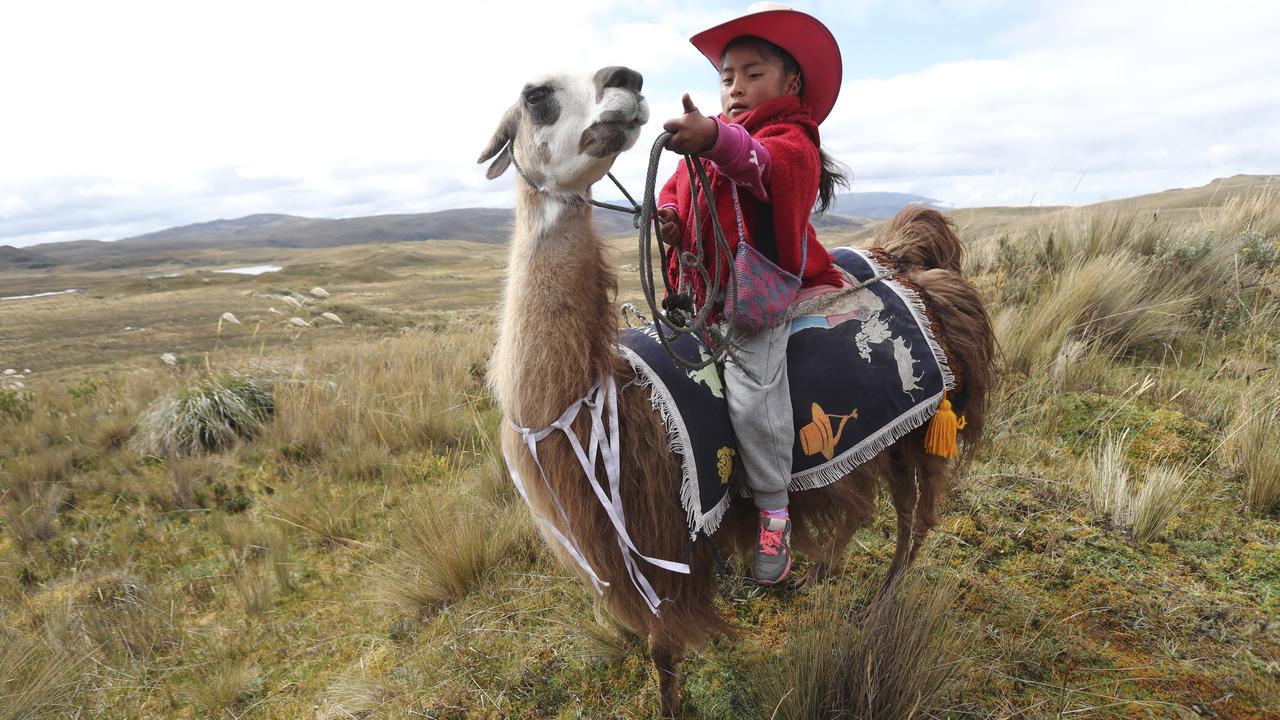 The competitors have raised the animals, training them for work on farms and racing competitions.
"Jaimito makes me happy, but Pichirilo (her other llama) gives me problems because he is badly behaved," said Toapanta, who finds time to care for her four llamas between her school work. She dreams of becoming a lawyer.
"Jaimito is my friend," she said before winning the race.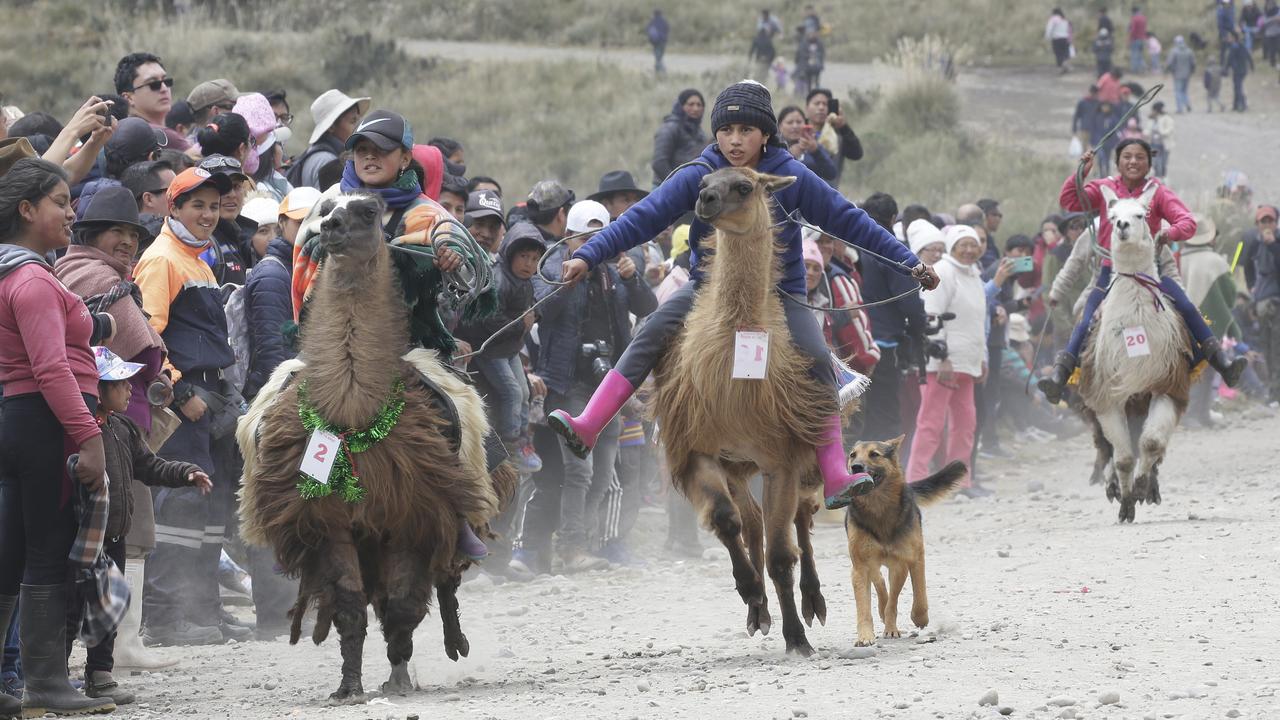 Home to about 300 lagoons and cloud forests*, the park was recognised by UNESCO in 2008 because of its importance as a habitat for waterfowl.
Ecuador's environmental authorities promote llama breeding in the region, noting the animal does not damage the ecosystem of wetlands and paramos* like other livestock.
Llamas are also highly valued by the area's indigenous groups as they are an important mode* of transport for those moving goods from the mountains to main roads.
"The llama has a lower environmental impact because its leg has a pad shape and so it does not affect the compaction of the land," said Diego Bastidas, regional director of the Environment Ministry.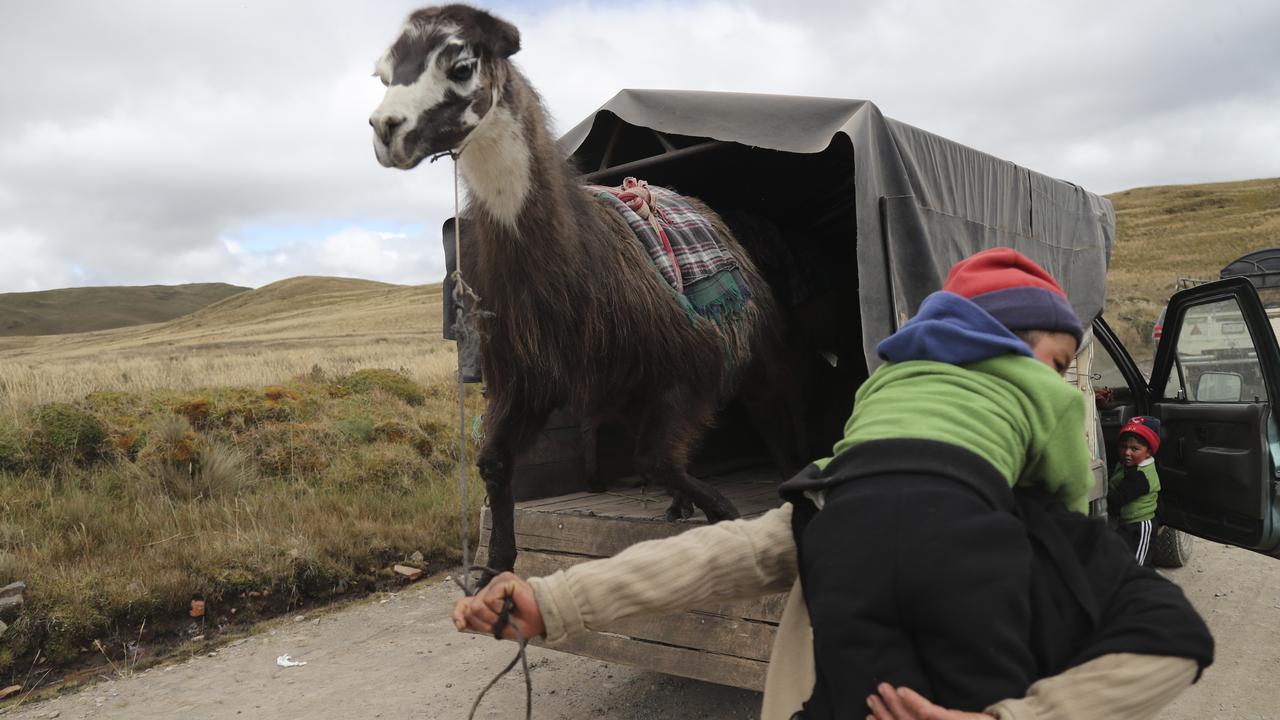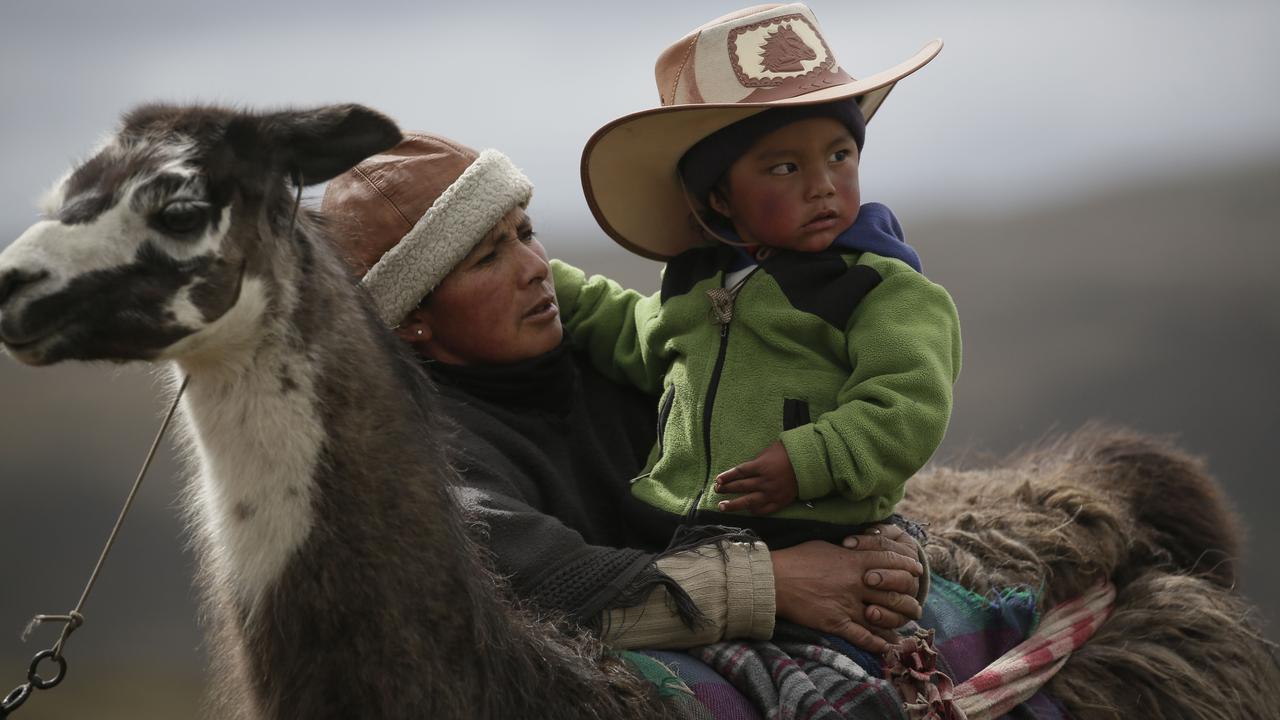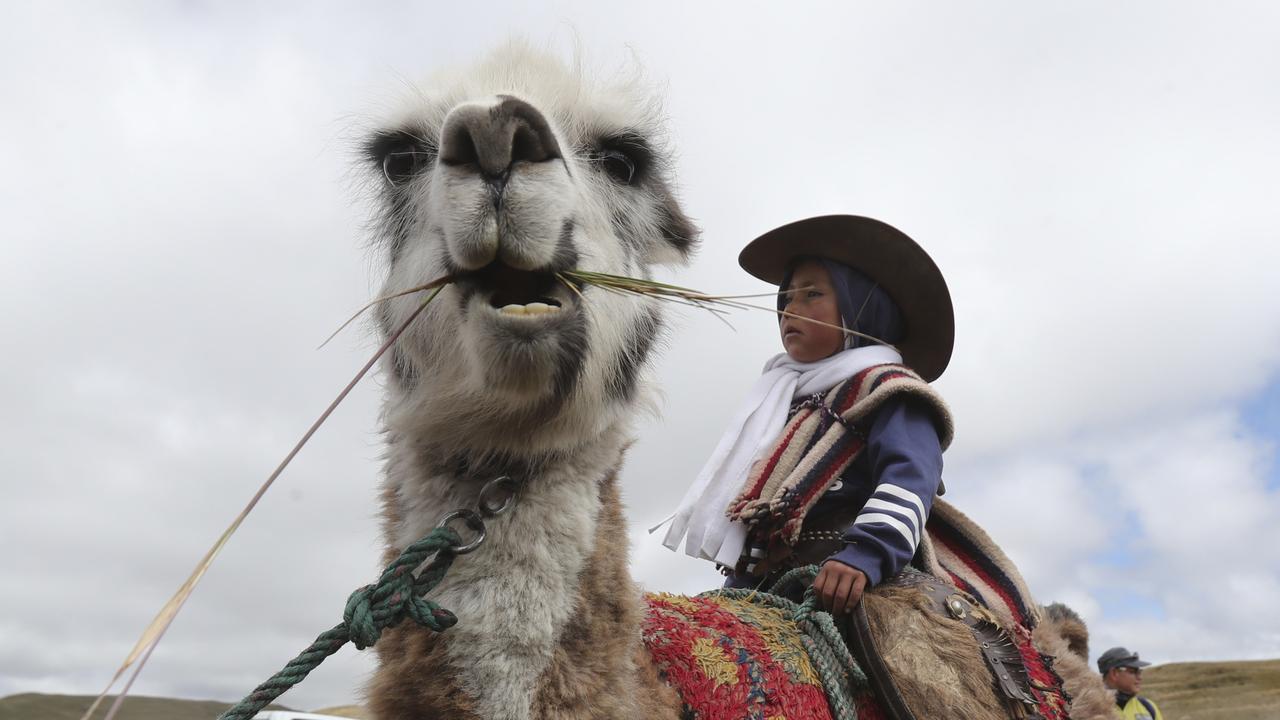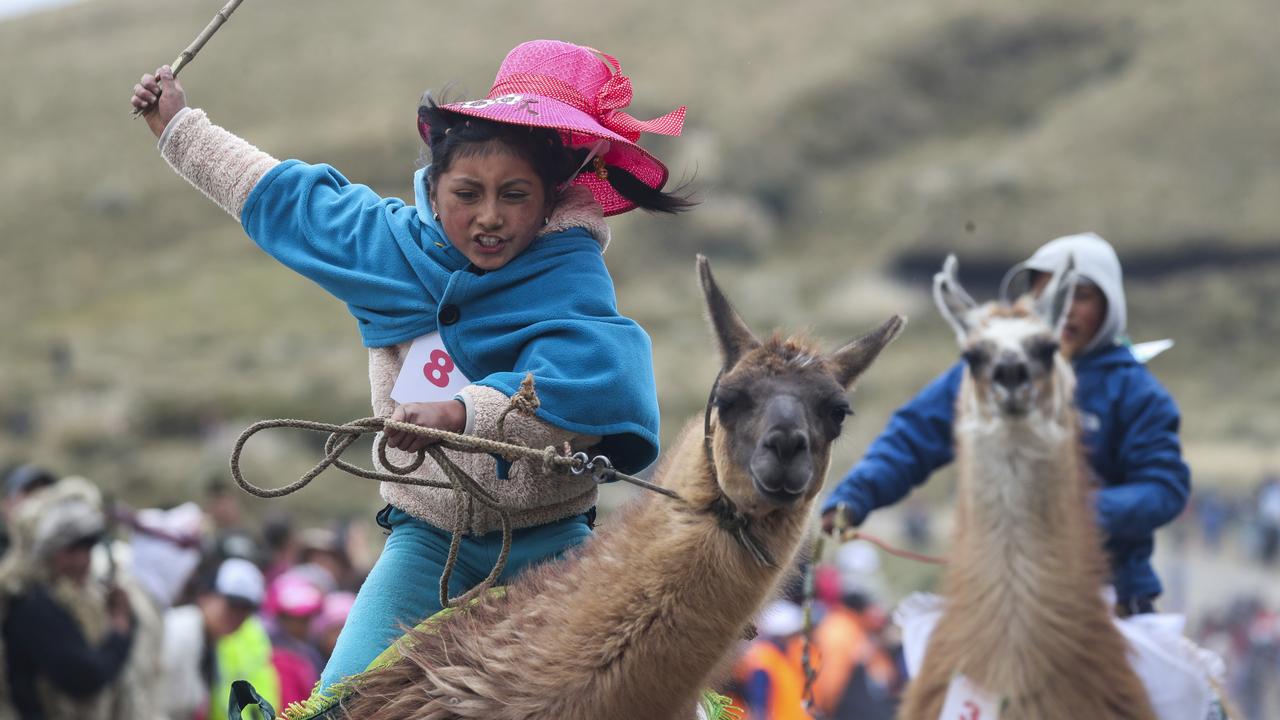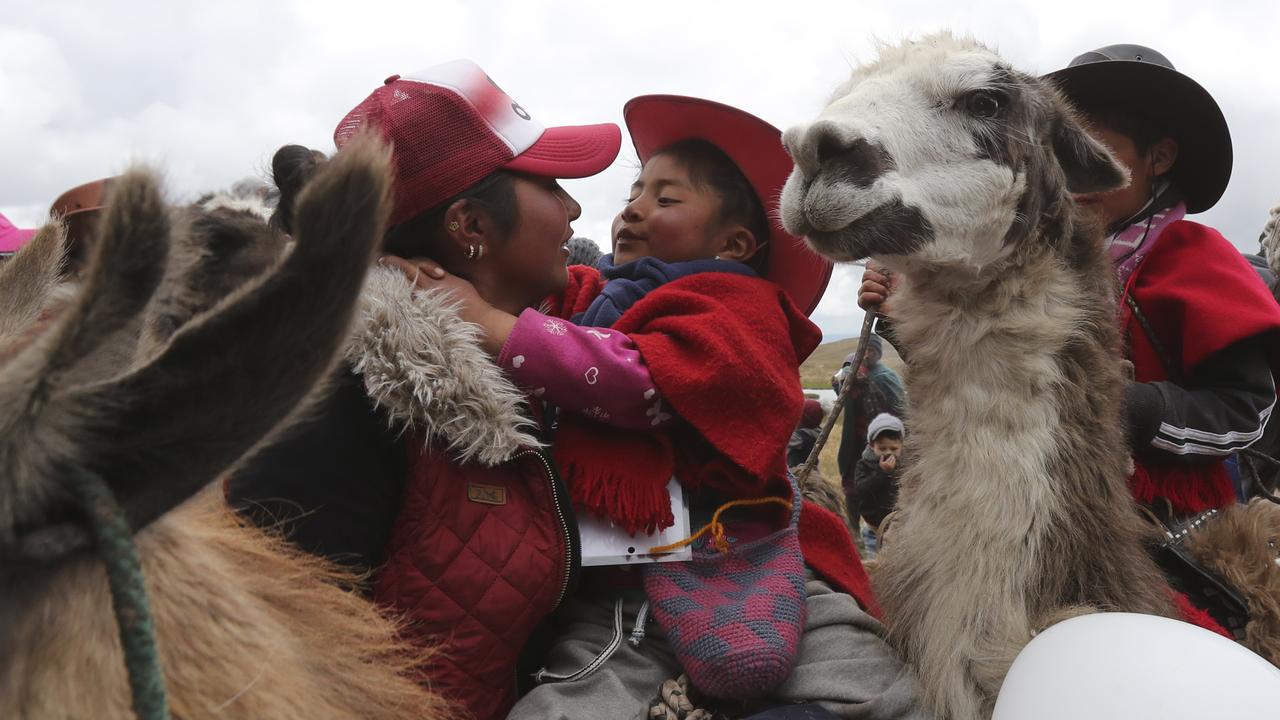 GLOSSARY
dawn: first appearance of light in the sky before sunrise
ponchos: traditional South American garment made of a thick piece of woollen cloth with a slit for the head
cloud forests: types of tropical mountain forests that experience heavy rain
paramos: high altitude tundra ecosystem where trees are very short
mode: the way or manner in which something happens
EXTRA READING
Aussies win extreme horse race
Amazing photos of ancient cultures
World map of common last names
Amazon fires: who will help save the rainforest?
QUICK QUIZ
Name two countries that are close near Ecuador?
How many llamas does Toapanta have? Who looks after them?
What is a cloud forest?
Why did UNESCO make this a World Heritage area?
What makes the llama gentle on the land and soil?
LISTEN TO THIS STORY
CLASSROOM ACTIVITIES
1. Create an advertisement
Create an advertisement for "Llamingada". Your advertisement could encourage people to visit the Llanganates National Park as a spectator of the race or alternatively you could advertise for people to enter the llama race. Highlight what they will likely see at the event and what the atmosphere would be like. Include what the purpose of the race is and the benefits of llama being used for transport in the area.
Time: allow 40 minutes to complete this activity
Curriculum Links: English, Science, The Arts – Visual, Media, Intercultural Understanding
2. Extension
Find the Facts!
Although this article is not specifically about Ecuador, there is lots of information about this country in the article. Read through the article carefully and note down the all the facts you can find about this country. Use these facts and some further research to help you create a Fact File about Ecuador. Include the following information in your Fact File: Country name, capital city, where Ecuador is located, language spoken, traditional dress, type of environment (ie: is it a desert, mountainous, coastal?), animals native to this region, any other interesting facts.
Time: allow 40 minutes to complete this activity
Curriculum Links: English, Humanities and Social Science – Geography, Intercultural Understanding
VCOP ACTIVITY
With a partner see if you can identify all the doing words/verbs in this text. Highlight them in yellow and then make a list of them all down your page. Now see if you and your partner can come up with a synonym for the chosen verb. Make sure it still makes sense in the context it was taken from.
Try to replace some of the original verbs with your synonyms and discuss if any are better and why.
HAVE YOUR SAY: Would you race a llama to help save a World Heritage wetland?
No one-word answers. Use full sentences to explain your thinking. No comments will be published until approved by editors.