YOUR dinner scraps could soon help power your home under an ambitious* plan by a Melbourne council to recycle food waste.
Darebin Council will divert food waste away from landfill and convert it into energy and other resources at a special facility, in a trial to be conducted* later this year.
Participating households will place food waste in their green bins for weekly collection.
Currently green bins collect green waste, which includes flowers, leaves, hedge trimmings and other organic materials.
If the trial is successful, the council plans to roll out food waste recycling across the municipality* with the aim of reducing carbon emissions and encouraging more sources of renewable energy*.
Carbon emissions are created when oil, coal and gas are burnt, which is traditionally how we make energy, and they are one of the causes of climate change.
Darebin Councillor Lina Messina said the average household in Darebin binned 177kg of food each year.
"Food waste is by no means a new phenomenon* — it has always been seen as culturally or socially acceptable to prepare or purchase food in excess of expected demand," she said.
"This (trial) is to encourage the community to become more aware of the impacts of the food choices they make to empower* individuals to make informed decisions."
The Metropolitan Waste and Resource Recovery Group, which currently processes the council's green waste, would be responsible for collecting and recycling food waste under the trial.
Bacteria will break down the food waste, producing methane biogas, which can be used to make electricity.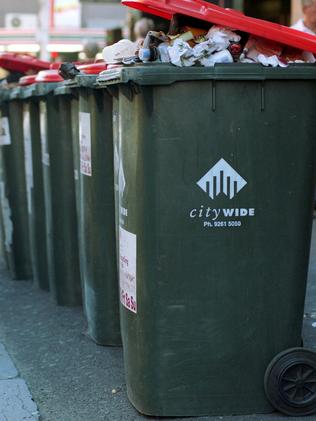 A council report said the company was preparing to build a "state of the art" composting facility to handle increased green waste.
The report predicted potential issues with the trial including processing costs and "odour" from the smell of rotting food.
Environmental group Friends of the Earth spokesman Cam Walker said ratepayers* would win under the proposal.
"It would reduce the volume of waste going to landfill, while also reducing contamination in the recycling process leading to a greater recovery of recyclable materials (and) help lengthen the life of existing landfill sites, which is good for ratepayers," he said.
Councils and business are increasingly looking for creative solutions to deal with growing amounts of waste coupled with rising energy prices.
The Degraves St precinct* in Melbourne's CBD introduced food waste recycling last year and now converts two and a half tonnes of food scraps into fertiliser each week.
Yarra Valley Water opened a new facility this month in Wollert, which will use organic waste to provide a quarter of the company's energy needs.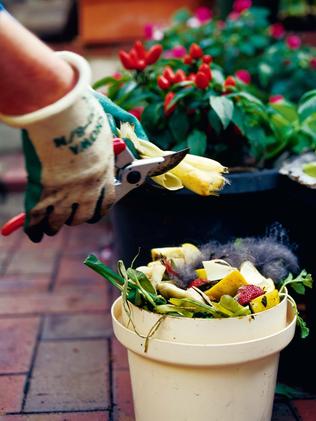 The food waste trial will run from November 2017 to mid-2018.
GLOSSARY
ambitious: bold
conducted: put into action
municipality: area
renewable energy: energy created from source that can be regenerated
phenomenon: happening
empower: give strength to
ratepayers: residents of an area who pay money to the council
precinct: area
LISTEN TO TODAY'S STORY
CLASSROOM ACTIVITIES
Activity 1. Electric food
After reading the article, draw a diagram or flow chart to explain how food scraps can be used to make electricity.
Extension:
In simple language, explain how food waste is related to carbon emissions and global warming.
Time: allow 25 minutes to complete this activity
Curriculum links: Science
Activity 2. Waste not, want not
The article states that in the Shire of Darebin, each household wastes 177kg of food each year.
Research and brainstorm some ways of how households can reduce their food wastage.
Put your information on a poster to share with your family, friends and class mates.
Extension:
Design a logo and slogan to encourage people to reduce food waste.
Time: allow 45 minutes to complete this activity
Curriculum links: Science, English, Critical and Creative Thinking
VCOP ACTIVITY
(Vocabulary, Connectives, Openers and Punctuation)

Glossary recycle
Not only do we want to reduce food wastage, we want to reduce word wastage as well.
There are some brilliant words being used in this article and some of the tricky ones have been outlined for you in the glossary.
Starting with the glossary words, see if you can reuse them in another context.
Use them in a story, a verbal communication or maybe you can play spotto and find them in your reading.
Extension:
Don't stop at the glossary words, they are only the tricky words.
What about the other interesting words and phrases in the article.
Can you find any others the you can recycle?
Time: allow 20 minutes to complete this activity
Curriculum Links: English, Big Write and VCOP
EXTRA RESOURCES
REMOTE ISLAND PLAGUED BY PLASTIC