Australian scientists have discovered a better way to turn dirty water and saltwater into water we can drink — and the solution has a very Aussie flavour.
Scientists from the CSIRO discovered how to improve water filters using a new lining material created from cooking oil, commonly used on barbecues.
And, they tested their invention by filtering seawater samples collected from Sydney Harbour.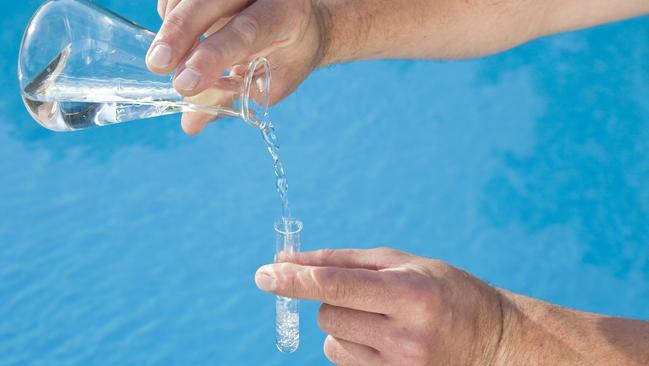 Lead author Dr Dong Han Seo said their water filter lining was a simpler, faster and superior* way to clean contaminated* water for humans to drink.
About two billion people around the world lack safe drinking water, causing them to suffer diseases and poor health.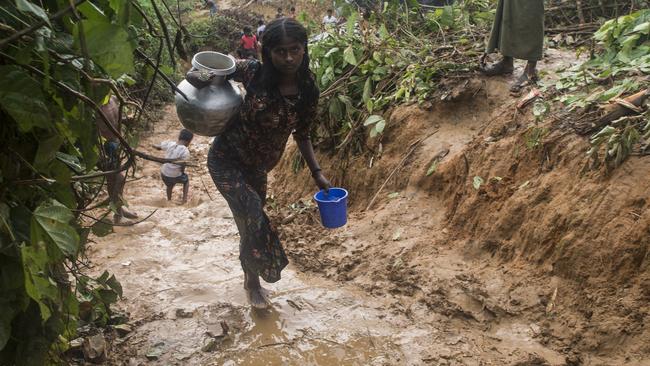 Dr Seo said water purification* was currently an expensive and multi-stage process requiring pre-treatment of dirty water.
​"​Conventional* water filter linings used in water purification​ are made from polymers (plastics) and … clog or allow contaminants to pass through, so they have to be separated out before the water is filtered," he said.
In these experiments, scientists used a normal water filter and coated it with their new lining made from a material called GraphAir, which is very strong and thin.
The CSIRO lining is made in the lab from vegetable oil and contains tiny grooves; allowing clean water to pass through, but not pollutants* such as mud, rubbish or salt.
The scientists' test results, published in the journal Nature Communications, showed that adding their lining meant dirty water could be filtered in one step without any dirtying of the water.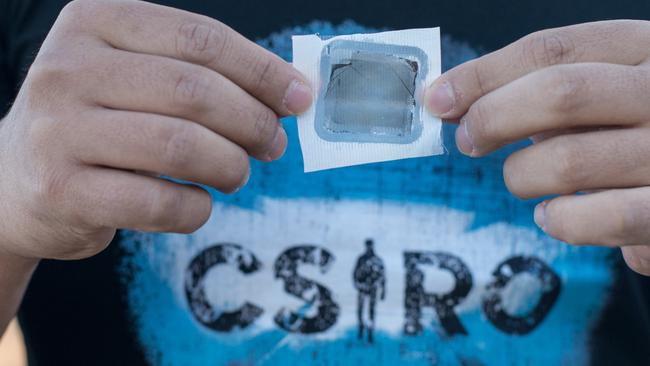 Dr Seo believes they have created the perfect water purification tool.
"We wanted to test the real-world capability of our graphene-based membrane (lining) so we took water from Sydney Harbour and without any pre-treatment we sent it through our membrane for filtration."
The result was transforming seawater into drinking water.
"What we have shown is that (the lining) acts as the perfect filter, rejecting salts, oils, chemicals and other kinds of contaminants" Dr Seo said.
The next step is to continue to test how well the lining works on different types of water, produce it on a larger scale and attract a business partner to help sell it to the public.
GLOSSARY
contaminated: something that is not pure or clean
superior: better
purification: the process of making something clean
conventional: what is generally done or perceived
pollutants: something that pollutes, particularly water or air
LISTEN TO TODAY'S STORY
CLASSROOM ACTIVITIES
1. Finding a business partner
According to the article, one of the next steps is to find a business partner to help sell the lining to the public. Let's pretend that it is your job to find this business partner. Create an oral presentation of around two minutes in which you explain what the invention is, how it works, why it is better than current methods of filtering water and the potential that the invention has to improve the world. Practise your presentation and then present it to your classmates as if they were potential partners for the product.
Extension: Create a graphic or diagram that can be incorporated into your presentation.
Time: Allow 40 minutes.
Curriculum links: English, Science, Design and Technologies
2. Researching water contamination
Perform some research of your own about the problem of contaminated drinking water and record eight facts that you think everybody should know about this issue.
Here are some things you could investigate to get started:
what percentage of the world's population faces a lack of clean drinking water?
what types of diseases are caused by drinking contaminated water?
how many people die as a result of drinking contaminated water?
what lengths do some people need to go to in order to get water?
what are some ways that water becomes contaminated?
Extension: Use the information you have gathered to create a poster informing others about this problem.
Time: Allow 40 minutes.
Curriculum links: English, Science, Geography
VCOP ACTIVITY
The glossary of terms helps you to understand and learn the ambitious vocabulary being used in the article. Can you use the words outlined in the glossary to create new sentences? Challenge yourself to include other VCOP (vocabulary, connectives, openers and punctuation) elements in your sentence/s. Have another look through the article, can you find any other Wow Words not outlined in the glossary?
IN ONE SENTENCE, TELL US WHAT YOU LIKE ABOUT TODAY'S STORY
Please don't use one-word answers. Tell us exactly what you enjoyed about the article in a clear sentence.