One of the nation's biggest supermarkets has promised to greatly reduce the amount of good food it throws out and buries in rubbish tips and instead help provide 100 million meals for those going hungry.
Ahead of the removal of single-use plastic bags in Victoria, NSW, Queensland and Western Australia from July 1, Coles has responded to customer calls to cut its food waste levels and the amount of plastic wrapping on fruit and vegetables to improve its environmental footprint*.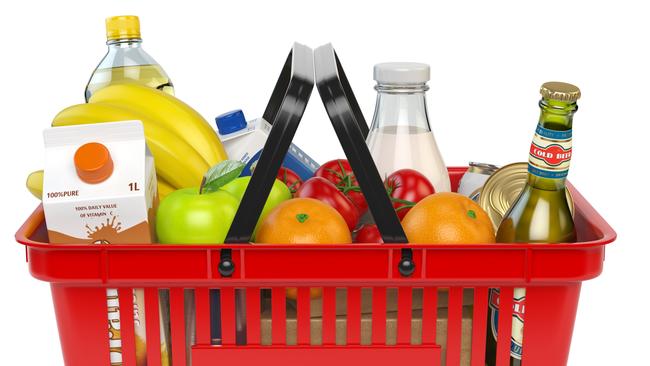 The move will include donating* more than 100 million meals by 2020 to many people in need through the redistribution* of food products — a program it first started n 2011.
Coles managing director John Durkan said the decision to cut waste was in direct response to customers demanding the supermarket improve its environmental footprint.
"More than two thirds of our customers are really interested in more recycling, getting rid of waste and not chucking stuff back into the ground,'' he said.
"Landfill* is a big issue in terms of putting stuff back into the ground that isn't going to biodegrade* and doesn't end up harming us eventually."
He also said switching food waste into meals would be "an amazing outcome".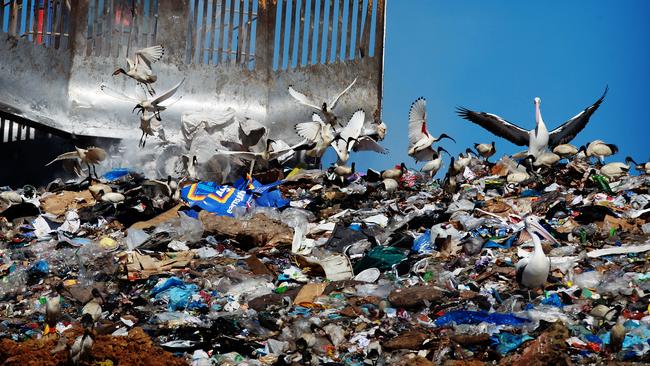 The supermarket giant will divert* 90 per cent of all waste including food, cardboard and plastic from landfill within just two years and donate food to rescue programs including SecondBite by connecting them with many supermarkets nationwide.
SecondBite's chief executive officer Jim Mullan said it would help more Australians who are going hungry and doing it tough.
"Last year SecondBite issued around 11 tonnes of food that was headed for the waste stream and delivered the equivalent* of 22 million meals to Australians,'' he said.
"About 65 per cent of what we get comes from the Coles network.
"Because of their distribution* of stores it means we can connect with regional and remote areas to people who need it."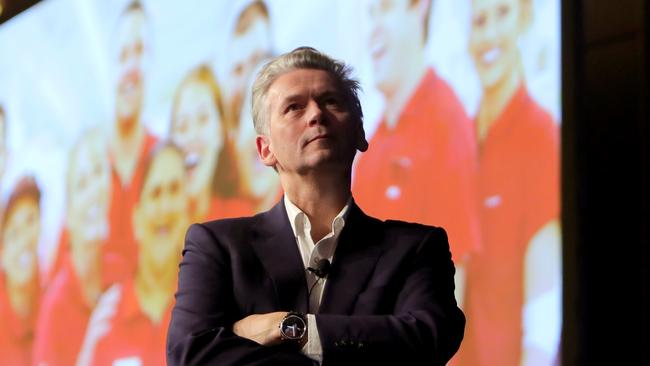 The supermarket giant has promised to cut the amount of plastic wrapping on fruit and vegetable products and make all packaging on Coles-branded products recyclable by 2020.
The Coles pledge includes:
Removing double packaging for fruit and selling bunch vegetables without plastic.
Replacing packages for meat and poultry products and using packaging from recycled and renewable* materials.
Replacing single-use fresh produce bags with those that have 30 per cent recycled content.
Giving customers the option to recycle all of their soft plastic at every Coles supermarket.
Providing 1 million additional reusable crates for fresh produce in 2019.
On July 1, Coles will remove single-use plastic carry bags from many states including Victoria, NSW, WA and Queensland to bring them into line with SA, Tasmania, Northern Territory and ACT where bans already apply.
GLOSSARY
environmental footprint: how the things we do and products we use can either harm or improve the earth
donating: giving money or products to a good cause
redistribution: to divide (something) among a group in a different way
landfill: when rubbish is buried
biodegrade: capable of being broken down
divert: to turn from one course/direction to another
equivalent: equal to
distribution: the positioning of something over an area
renewable: capable of being renewed
LISTEN TO TODAY'S STORY
QUICK QUIZ
How many meals does Coles hope to divert from food waste to make meals for the hungry by 2020?
What percentage of waste, including food, cardboard and plastics will Coles stop from going to landfill within two years?
What is the name given to the area where rubbish is buried?
When will the phasing out of single-use plastic carry bags begin at Coles stores?
In your own words, explain what is an environmental footprint?
CLASSROOM ACTIVITIES
1. No more plastic
While some Australian states and territories have already banned the use of single-use plastic bags, others will be introducing these new rules soon. It is a big change for people and something they will need to remember.
Invent a catchy slogan that you think will get stuck in people's heads and could help them remember their re-usable bags when they go shopping.
Draw a picture of a re-usable shopping bag with your slogan presented on it in a colourful and appealing way.
2. Extension
Imagine the difference it could make if all food businesses donated food that would otherwise be disposed of to the needy like Coles is doing. Write a letter to convince them to do this.
Time: Allow 20 minutes.
Curriculum links: English
VCOP ACTIVITY
With a partner see if you can you identify all the doing words/verbs in this text? Highlight them in yellow and then make a list of them all down your page. Now see if you and your partner can come up with a synonym for the chosen verb- make sure it still makes the context it was taken from.
Try and see if you can replace some of the original verbs with your synonyms and discuss if any are better and why.
Curriculum Links: English, Big Write and VCOP
QUESTION: Do you agree that Coles should save more food waste from landfill to feed the hungry?
Do not use one-word answers. Explain your thoughts and use lots of adjectives.