Hobart will be the first Australian city to ban single-use plastics.
The Hobart City Council in Tasmania approved the single-use plastics bylaw* which will ban single-use, petroleum-based* plastic containers and utensils* next year.
The ban will apply to plastic cups, lids, utensils, straws and condiment sachets such as tomato sauce packets.
As the bylaw was approved on Monday night, cheering and clapping broke out among those watching.
Councillor Bill Harvey, who moved the motion*, said it was a bold decision.
"I feel we are nearly there and once it's signed off and active, then we can celebrate," he said.
"Once we have single-use plastics out of the waste stream in Hobart then we can say we have achieved something.
"This will add to the way people perceive Hobart across the world as a city that cares about the environment and its people."
Before the bylaw is finalised it has to be checked by the director of local government, then the public are invited to submit* arguments for and against the idea. This is called public consultation.
After at least 21 days public consultation, the council may then formally make the bylaw.
Cr Harvey said it may take six to nine months for the bylaw to take effect.
Under the regulation, Hobart food retailers may be hit with fines of up to $1300 if they offer plastic food containers and utensils.
Cr Harvey suggested penalties not be applied until December 2020 to give businesses time to adjust.
The council voted 8-4 in favour of the bylaw.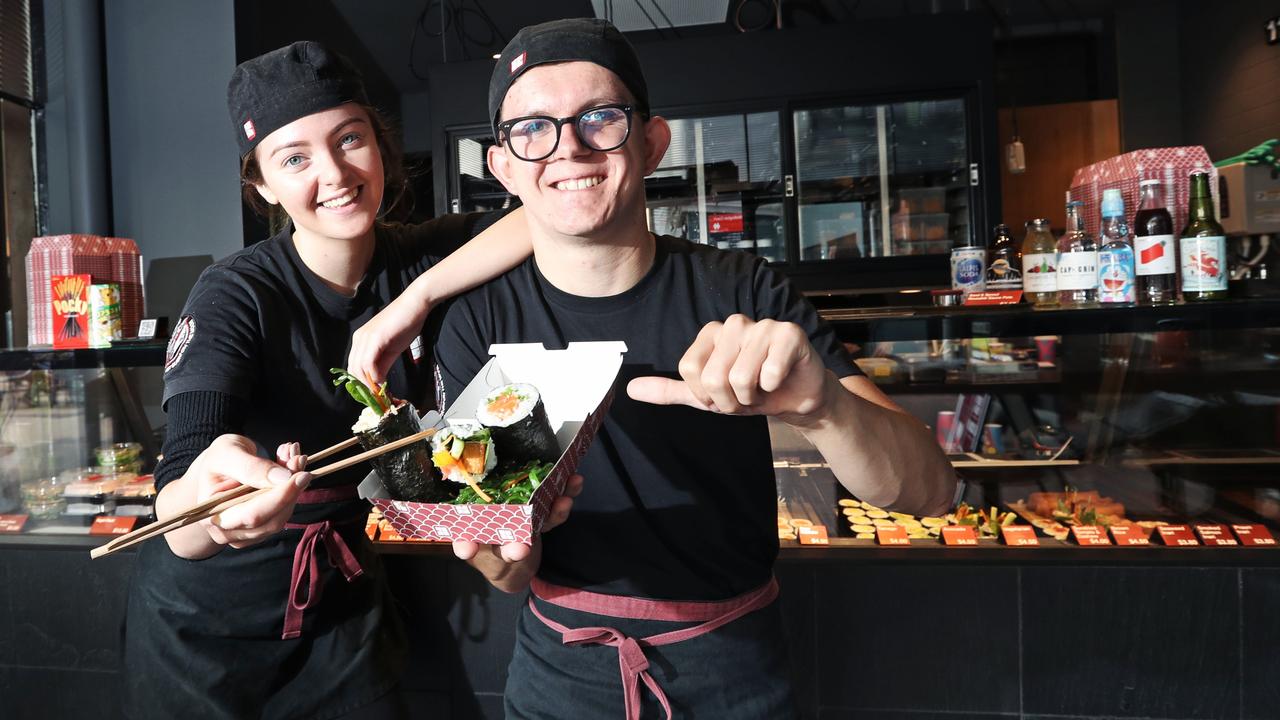 During the debate, Alderman* Tanya Denison, who voted against the bylaw, argued that some businesses may be locked into long-term contracts with suppliers for single-use plastic products.
Tasmanian Small Business Council chief executive Robert Mallett had previously told the Mercury newspaper many small businesses would be forced to raise prices to make up for extra costs.
VIDEO: Tips on how to reduce single-use plastic in your life
WHY BAN WHEN WE CAN RECYCLE?
Some of us tell ourselves it's okay to use single-use plastics because we recycle!
But a new study by the University of Technology Sydney, NSW, has found that we are recycling less than one third of the plastic packaging waste we create.
That means that reducing — not producing the waste in the first place — is vital.
The researchers looked at waste from the 2017-18 financial year*.
They found that only 56 per cent of all packaging waste in Australia is recycled, with only 32 per cent of plastics recycled. Some types of plastic were particularly poorly recycled. PET, HDPE and PVC had recycling rates lower than 30 per cent. PET is commonly used for soft drink bottles. HDPE is mostly used to make containers for milk and detergent. PVC is used for plumbing pipes and other building materials, plus pretend leather and inflatable pool toys.
GLOSSARY
bylaw: a rule made by a council, company or group
petroleum-based: made from oil, a fossil fuel
utensils: tools, such as knives and forks
motion: an idea; people move motions in meetings so the people can vote on it
EXTRA READING
Why we need to talk about recycling
Learning the three Rs for a simple waste solution
We have saved 1.5 billion plastic bags from landfill
Ten million containers in under two weeks
QUICK QUIZ
List at least five types of plastic that will be banned.
How many days is the bylaw available for public consultation?
How many voted for and how many against the motion to ban single-use plastic?
What percentage of plastic is recycled in Australia, according to the study?
What are the three types of plastic used for?
LISTEN TO THIS STORY
CLASSROOM ACTIVITIES
1. Letter to Council
An important part of making a new law is public consultation. Write a letter to Hobart City Council giving them your reasons 'For' and 'Against' this ban on single-use plastics. Make sure you try and think about it from all angles and all groups such as shoppers, business owners, environmental factors, animal welfare etc. to present a comprehensive list.
Does 'For' or 'Against' the ban have more arguments on your list?
Time: allow 20 minutes to complete this activity
Curriculum Links: English, Critical & Creative Thinking
2. Extension
If only 56 per cent of packaging waste is recycled in Australia, what can we do to decrease packaging waste and increase recycling? Divide a page into two, with one side headed Decrease Packaging and the other Increase Recycling.
Work with a partner to fill in your ideas in the chart.
Time: allow 15 minutes to complete this activity
Curriculum Links: Personal & Social, Critical & Creative Thinking, English
VCOP ACTIVITY
Write a persuasive piece arguing for or against the ban of items labelled 'one-time use'. Do you really only use these things once before throwing them out, or can you explain to the government that maybe we just need to educate people on all the different uses of these items before we class them as one-time use.
Don't forget to include emotive language and explain your views in detail.
HAVE YOUR SAY: Should all councils ban single-use plastic?
No one-word answers. Use full sentences to explain your thinking.
Comments will not show until approved by our editors.