In 2020, the wildlife hospital at Australia Zoo treated 9300 injured and sick animals, its busiest year ever.
Though the Black Summer bushfires contributed to the increase in animals needing care, the impacts of human activity and climate change on wildlife are keeping carers and vets busy every year, according to wildlife warrior* Robert Irwin.
The 17-year-old conservationist* and photographer, who lives at Australia Zoo in Queensland with mum Terri and sister Bindi, works to educate kids about the challenges facing the planet and wildlife but also to inspire kids to be leaders in protecting the environment and wildlife through Australia Zoo's Visionary Wildlife Warriors program.
Robert talked to Kids News about what we can all do to help and why that's more important than ever before.
Kids News: The International Union for the Conservation of Nature (IUCN) Red List says 1006 animal species are critically endangered, endangered or vulnerable in Australia. How does this make you feel?
Robert: It is just devastating to see so many species heading toward extinction on a global scale. Australia has the highest mammal extinction rate of anywhere on the planet and currently of the 273 land mammals inhabiting the country, around half are either endangered, threatened or near threatened.
It seems as though we have reached a tipping point on Earth as our effect on wildlife and wild places reaches an all-time high. We are spewing out billions of tonnes of carbon emissions every year and we have no way to offset this while we destroy millions upon millions of acres of precious natural areas through deforestation*. I feel very sad on one hand but also extremely motivated and passionate to share this message and encourage the world to make a difference. It's not looking good and the future is bleak for wildlife but there is still hope if we act right now.
Why is it important for us to protect Australian wildlife?
It is vital to protect our country's wildlife because without them, entire ecosystems* will start to collapse. We have to start looking at conservation more holistically* — we need the apex predators like crocodiles as much as we need kangaroos, and we need koalas just as much as we need the eucalypt trees they feed on. We cannot just simply look at individual species – the only way forward is to protect substantial areas of pristine* natural habitat and stop destroying land for our own use.
As Australians we must take pride in our incredible abundance* of unique species and work hard together to save them. Our spectacular wildlife was one of the main motivations for why people would come to Australia from all over the world, and in my opinion it's one of the biggest reasons why we have the greatest country on Earth.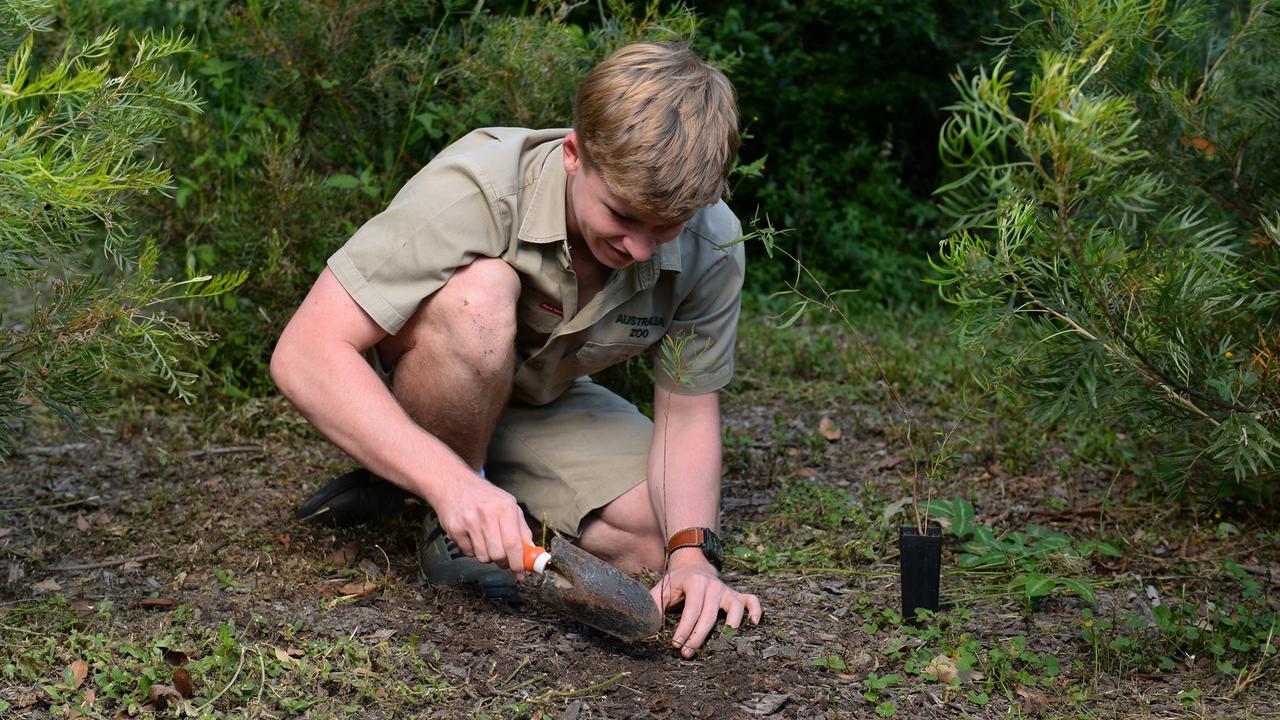 Aside from the Black Summer bushfires, what else is threatening our wildlife?
The horrific bushfire crisis that we endured in 2020 was unlike anything the world has seen before. Through our Australia Zoo Wildlife Hospital, we sent teams to the front line where the fires had the greatest effect. We also treated many animals at the hospital itself. We quickly saw that the fires caused many unexpected knock-on effects for the environment here in Australia. With so many millions of acres destroyed, wildlife are coming into conflict with urban threats more than ever before. We have seen a rise in animals admitted into the hospital with injuries from traffic accidents, and from altercations with domestic pets. For some species like koalas, less areas of healthy eucalypt forest means they are isolated to smaller pockets of land, thus disease can spread very quickly. Now, climate change really is the overarching* issue facing our planet, and without action we will see these devastating environmental disasters more and more frequently.
Describe some of the conservation work of which you are most proud.
We support tiger conservation in Sumatra with one of the most successful anti-poaching teams, elephant conservation in Cambodia, rhino and cheetah conservation in Kenya and South Africa, and animal protection efforts in the Balule Reserve of South Africa through the Black Mamba Anti-poaching Unit just to name a few. We also own and operate conservation properties throughout Queensland and now have close to 500,000 acres (202,342ha) of protected habitat for endemic* flora and fauna.
I think one of the projects I feel most proud of is our Wildlife Hospital at Australia Zoo on the Sunshine Coast, Qld. We have taken in over 100,000 sick, injured and orphaned animal patients with the goal of rehabilitating them and releasing them back to the wild. It is truly amazing to see our dedicated vets and nurses as they work tirelessly, 24/7 to save innocent native wildlife.
The most common type of animal we get at the hospital are birds. (However) we really specialise with koalas. They are very high-maintenance patients and require unique care and conditions, so they would certainly be the most intensive to treat.
What can kids do to help protect wildlife and the environment?
Our "Visionary Wildlife Warriors" program runs special events like backyard campouts and readathons to raise funds and awareness for our wildlife conservation projects and encourages programs like "Clean up the beach day" in your local area. We have amazing Visionary Wildlife Warriors all over the world. It would certainly be something I would encourage everyone to check out at wildlifewarriors.org
LOTS OF LITTLE THINGS
Robert Irwin's suggestions for things kids can do that make a big difference to caring for wildlife and the environment:
Recycle and reuse more often
Buy sustainably made items
Plant trees
Get together with family and friends and clean up your local beach or park
Make your backyard wildlife friendly
If you find sick or injured wildlife, contact your closest wildlife rescue organisation
Start encouraging conversations about sustainability with your peers, parents and family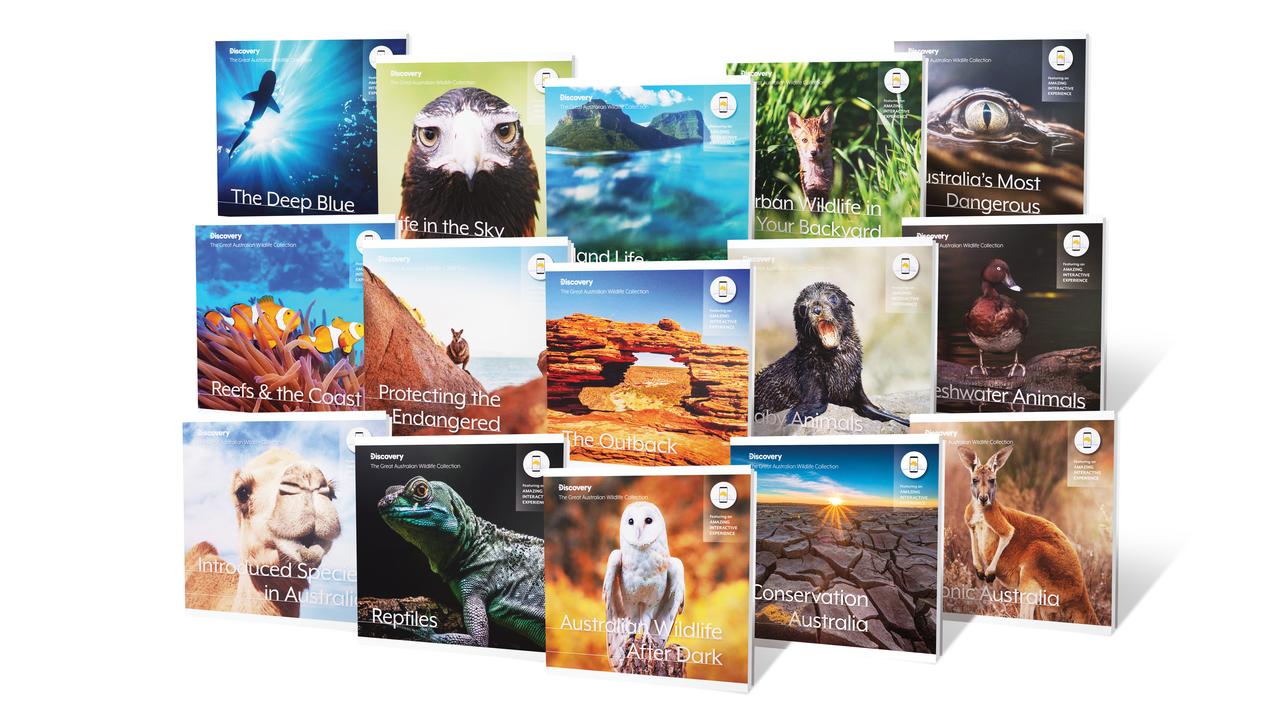 THE GREAT AUSTRALIAN WILDLIFE COLLECTION
The Great Australian Wildlife Collection features 15 books with beautiful images of our native animals. Collect a new book when you buy your newspaper each day until February 21.
See wildlifebooks.com.au for more information.
GLOSSARY
warrior: fighter for a cause
conservationist: someone who works to conserve or look after something
deforestation: forest clearing
ecosystems: environments or communities of living things
holistically: looking at a system as a whole, rather than parts of it
pristine: perfect, unspoilt
abundance: plenty
overarching: comprehensive, the main thing
endemic: native to that area
EXTRA READING
How to be a junior wildlife photographer
Robert Irwin urges kids to go wild in their own backyards
Baby boom for endangered snappy turtles
Our 20 most endangered mammals
QUICK QUIZ
How many Australian animals are on the IUCN Red List?
What does Robert Irwin do, how old is he and where does he live?
What state is Australia Zoo in?
What do Visionary Wildlife Warriors do?
What are at least three things kids can do to look after the environment and wildlife?
LISTEN TO THIS STORY
CLASSROOM ACTIVITIES
1. Threats to Wildlife
The Kids News article outlines threats facing Australian wildlife today and why we have so many threatened or endangered species.
List these threats in the table below and list some possible ways we can try to overcome them.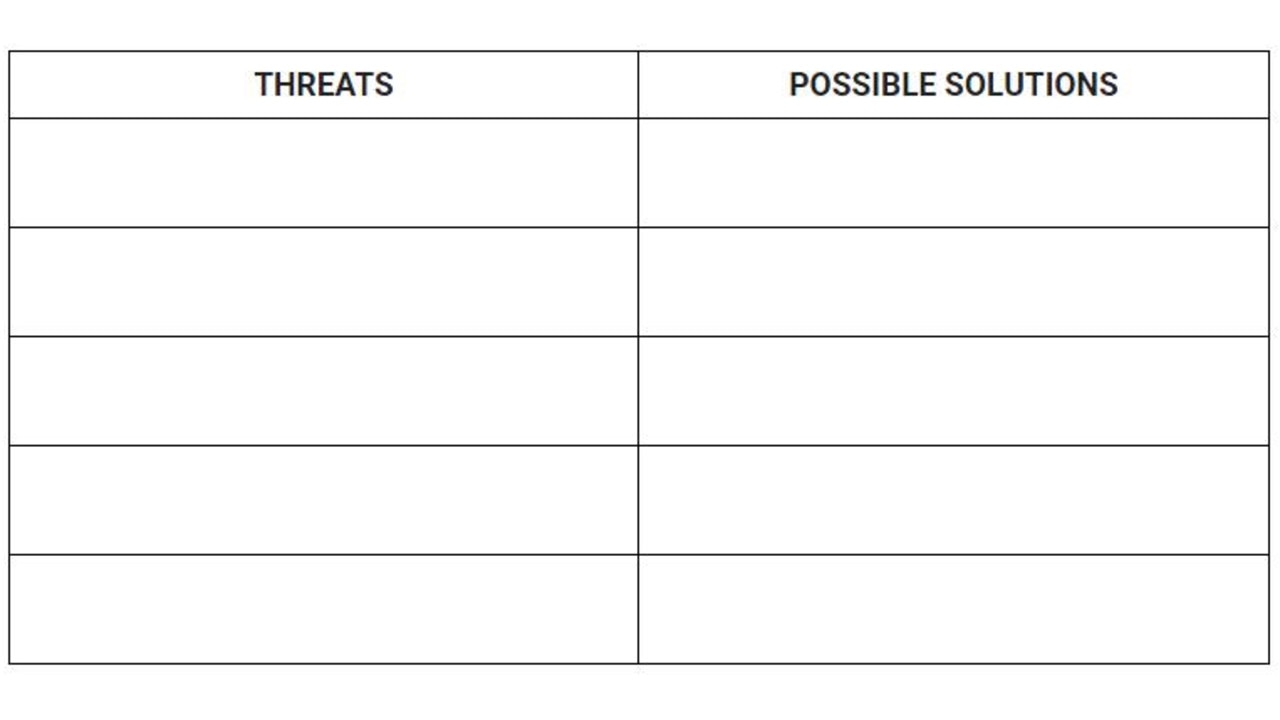 Time: allow 20 minutes to complete this activity
Curriculum Links: English, Science, Critical and creative thinking
2. Extension
Which one of Robert Irwin's suggestions of little things you can do would you like to take up? Work with a partner and write a list of things to do to achieve one of these suggestions.
Time: allow 10 minutes to complete this activity
Curriculum Links: English, Personal and social
VCOP ACTIVITY
Aside from this, there is also this!
Brackets are a great literacy tool for adding aside comments, or comments that could be covered over and the sentence still makes sense. What's inside the brackets is extra information.
They can be used for a variety of effects: to add more detail, to add humour, to connect with the reader etc.
My little brother, (the funniest kid I know) got himself into big trouble today.
Select 3 sentences from the article to add an aside comment to using brackets. Think about not only what you want to add to the sentence, but also what effect you are trying to create.
HAVE YOUR SAY: What will you do — or do better — to help protect wildlife and the environment?
No one-word answers. Use full sentences to explain your thinking. No comments will be published until approved by editors.