Bright Barbie-pink waterway could be caused by algae
Concerned residents have blamed water pollution from a nearby dump after an Australian waterway turned bubblegum pink – but scientists say the Barbie-like colouring could be natural
The water at Boondall Wetlands has become bright pink. Picture: Reddit.
Aussies have been warned not to swim in a Queensland waterway that mysteriously turned a "Barbie" shade of bubblegum pink.
Boondall Wetlands, in the Moreton Bay region north of Brisbane, looked very much like strawberry flavoured milk after it turned bright pink in colour.
A person shared a photo of the pink waterway on the online forum Reddit and wrote,
"Boondall Wetlands looking a little polluted today."
They went on to explain that "the water in the rest of the wetlands" was "a normal colour" and that the pink water was "directly beside the Nudgee dump".
Some users worried the waters had become polluted by the nearby waste management area, but others said the strange colouring was more likely due to a natural algal bloom.
A Brisbane City Council spokesman said the council didn't know what had caused the strange change in colour but that council officers would visit the site and test the water quality.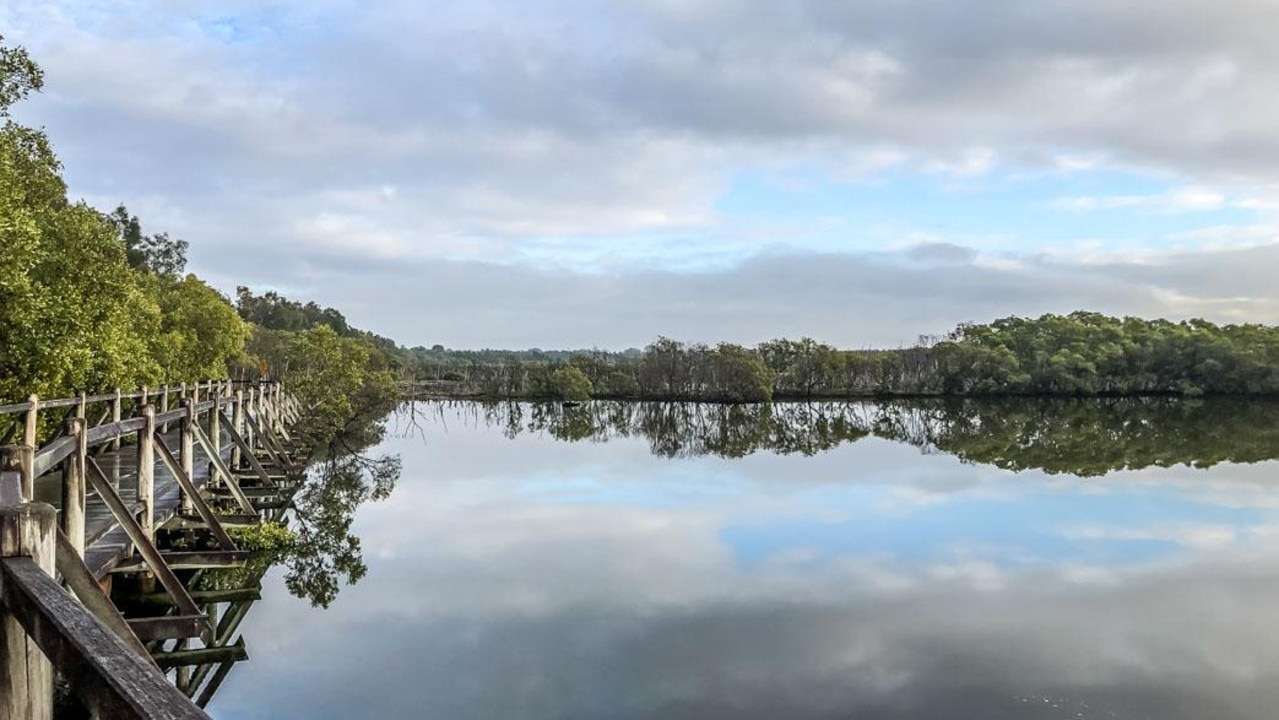 Usually the water at Boondall Wetlands is crystal clear. Picture: Facebook.
The spokesman said that pink water could occur naturally, particularly in hot and dry weather.
"Warmer weather and low rainfall can lead to less water flow and higher salt levels, causing the algae and bacteria in the water to turn pink," the spokesman said.
Environmental scientist Michele Burford from the Australian Rivers Institute agreed the pink colour could be caused by an algal bloom, since there was a type of algae that is pink.
The algae could have been washed in by the tide or risen below the surface, she said.
"Sometimes, if the weather conditions are right and it's really calm, the algae can sort of swim up to the surface and then get blown in if there's a little bit of breeze that can just push it into the shore," Professor Burford told Yahoo.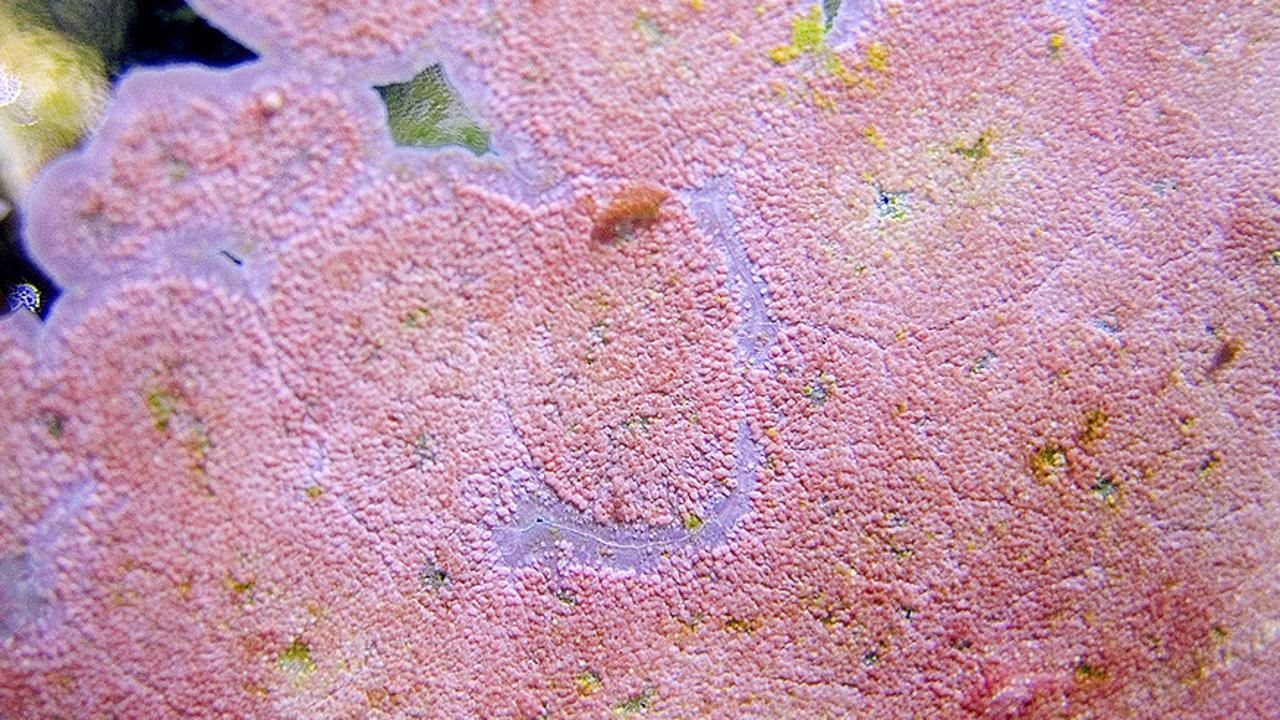 Coralline algae is one algae that can bloom pink. Picture: Mike Giangrasso
Professor Burford said it was unlikely the strange colour was caused by a pollution problem.
If caused by algae, Professor Burford said the pink colour would likely only last a few days.
She said people should stay out of the water because it could be toxic.
"It's not a good idea to go wading around in it," she said, explaining that swimming in toxic algae could cause a rash.
"If you do come into contact with it, wash it off as soon as you can so you minimise the effect and definitely do not let animals into it or drink from it," she said.
POLL
GLOSSARY
waste management area: a rubbish tip or dump
algae: a type of plant with no leaves or stems that grows in water or damp areas
algal bloom: lots of algae growing very quickly
toxic: poisonous
EXTRA READING
Venice canal turns bright green
Crazy creatures of Queensland
Lipstick-pink lake a hit for selfies
QUICK QUIZ
1. What sometimes causes water to turn pink?
2. Why should people avoid swimming in the pink water?
3. What might happen if you do swim in the water?
4. Why did some residents think the pink water was caused by pollution?
5. How long is the water likely to stay pink?
LISTEN TO THIS STORY
CLASSROOM ACTIVITIES
1. What caused it?
If the pink coloured water was not caused by pollution or algae, what do you think could cause it? Use your imagination to write down as many different ideas as you can.
Time: allow at least 15 minutes to complete this activity
Curriculum Links: English, Science
2. Extension
What is algae and what helps it to grow? Use your research skills to find the five most important facts about algae. Write the list of facts in order of importance.
Time: allow at least 30 minutes to complete this activity
Curriculum Links: English, Science
VCOP ACTIVITY
BAB it!
Show you have read and understood the article by writing three sentences using the connectives "because'', "and", and "but" (BAB). Your sentences can share different facts or opinions, or the same ones but written about in different ways.