An Australian man is selling "outback air" in a can to people in Australia and other countries.
Joe Duchiera, from Croydon Park in South Australia, has almost 50 Australian and Chinese pre-orders for his product, which hasn't even launched yet.
He calls the air Ozi Air, which he collects in a secret location in South Australia and compresses into a metal can.
The 36-year-old has poured hundreds of thousands of dollars of his own money into setting up his business.
He said Ozi Air is a "completely Australian-owned and made" product.
Interest so far has been from potential customers in China, Hong Kong and South Korea.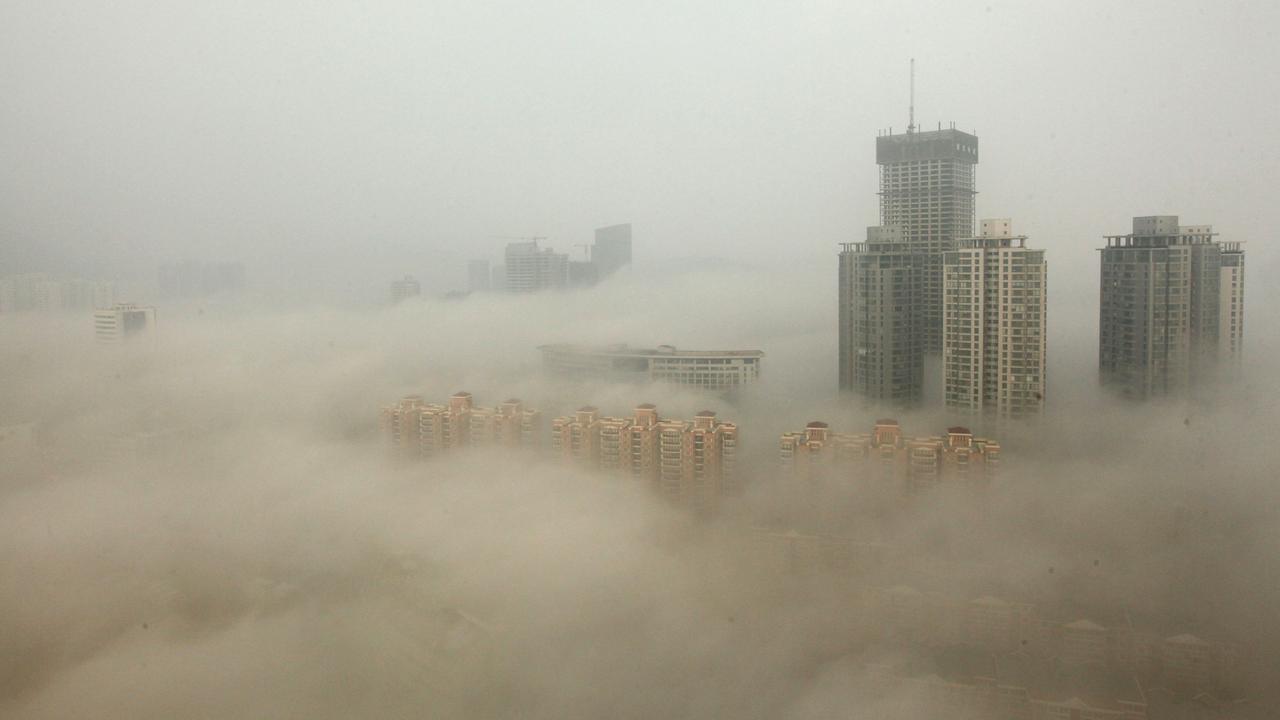 Mr Duchiera said the product is created by capturing clean air from a few locations "off the beaten track and closed to the public".
"It's a bit of a secret, we remotely go out bush," he said.
"We have air quality measuring devices we use to test the air and make sure we get the purest air we can."
Consumers take in the air by using a face mask on the top of the can, which lasts for 140-160 breaths — or about nine to 10 minutes.
One can will sell for $23.99 and 12 cans will cost $179.99. The can and mask are both made from recyclable materials.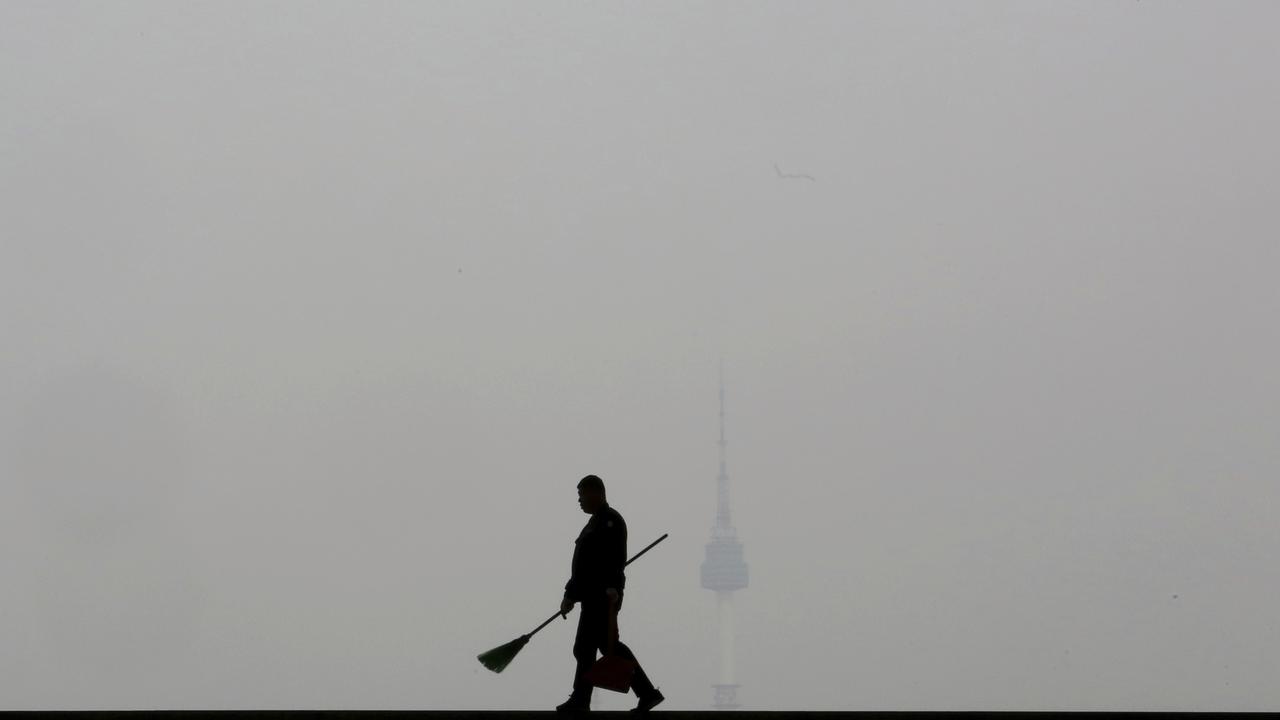 To help him sell the air overseas, Mr Duchiera is working with a company called Reach China.
Reach China CEO Dr Mathew McDougall said it is expected to do extremely well in China with female millennial* shoppers.
"It will bring relief to Chinese dealing with pollution. It will also serve as a unique* souvenir for Chinese visiting Australia — they will be able to buy pure fresh Australian air and take it home to China as a wonderful memento of Australia."
Mr Duchiera's plan to sell air in China comes after Sydney-based company Green & Clean started selling air in a can in 2016, which comes from famous tourist spots including the Blue Mountains and Bondi Beach, both in NSW.
"Where you have a market is the souvenirs market … people can take something home," Green & Clean co-founder Theo Ruygrok said.
Mr Duchiera said his product will be regularly tested to make sure it complies with Australia/New Zealand Diving Standard, a set of laws about the quality of bottled air for human use, such as for scuba diving.
"Once we get the air, we then send it off for independent laboratory* testing," he said.
Mr Duchiera said his product was not designed to replace medical aids or prescriptions*, but could help those in heavily polluted countries such as China.
VIDEO: Air quality in Indian city New Delhi is often very poor, particularly in winter
The United Nations Environment Programme states seven million people worldwide die prematurely* each year from air pollution, with about four million of these deaths occurring in the Asia-Pacific.
China's official air quality standard is 35 micrograms per cubic metre, while the World Health Organisation recommends an annual average of no more than 10.
Royal Australian College of GPs President Dr Harry Nespolon said Australian patients need to consider the potential risks and likely benefits before they use any product or alternative medicine* that is not supported by scientific medical evidence.
GLOSSARY
millennial: people born from 1981 until 1995
unique: nothing else like it
laboratory: science testing centre
prescriptions: medicine or equipment ordered by a doctor
prematurely: before it is due
alternative medicine: not the accepted, mainstream medical advice and way of doing things
EXTRA READING
Taj Mahal, a Wonder of the World, is turning green
Mega dust storm 500km long blankets Sydney
QUICK QUIZ
Where is the air from?
How much will one can cost for how many breaths?
What type of person is likely to buy the air?
How many people are thought to die each year from air pollution?
Do Australian doctors recommend using this air?
LISTEN TO THIS STORY
CLASSROOM ACTIVITIES
1. Solve a problem
Joe Duchiera has poured hundreds of thousands of dollars into setting up this business venture. Let's assume it was $200,000 as a round figure. Assume also that he sells each can, at 100% profit.
How many individual cans of air will he need to sell to earn back the start-up costs?
If he only sold cans by the dozen, how many cans would he need to sell to make $200,000.
Do you think he would prefer to sell them individually or by the dozen? Why?
Approximately, how many bottles of air would an average person need to last a full day?
How much would this cost per day?
Time: allow 25 minutes to complete this activity
Curriculum Links: English, Mathematics, HASS – Economics and Business
2. Extension
Breathing relatively clean air is something many of us in Australia, may take for granted but pollution is a real issue for many people in large cities around the world.
Is bottling air from unpolluted countries, for people in heavily polluted countries the answer to the pollution problem that we have?
Use your data from the above questions and your knowledge of sustainability to help you with this question.
Write your answer as a persuasive text giving reasons for your point of view.
Time: allow 30 minutes to complete this activity
Curriculum Links: English, Critical and Creative Thinking, Sustainability
VCOP ACTIVITY
1. Make an advertising poster or script for a radio advertisement trying to convince people to buy Ozi Air. You will need to use persuasive language and punctuation to capture the audience's attention.
2. Write an exposition arguing either for or against the idea of selling bottled air. Don't forget to use your persuasive and emotive language to convince the audience of your side of the argument. Try to use facts from the article to back up your arguments as well.
HAVE YOUR SAY: Is there any situation in which you would buy bottled air? Do you think it is a good idea to sell it? Do you think his business will succeed?
No one-word answers. Use full sentences to explain your thinking. Comments will not show until approved by editors.