An ambitious* bid will be launched today to have the Great Australian Bight listed on the World Heritage register to provide added protection against oil and gas drilling*.
To coincide with World Heritage Day, the Australian Greens (a political party) will launch a global campaign to nominate the Bight — the start of a long process overseen by the United Nations and reserved for the world's most important environmental, historical and cultural areas.
The Bight is a large open bay stretching from West Cape Howe in Western Australia to South West Cape in Tasmania.
The listing would make it much harder for drilling to be approved in the Bight, and would only happen with better protection measures.
Greens Senator for South Australia Sarah Hanson-Young said experts were confident the largely undisturbed ocean area would meet the strict criteria* required for sites of global significance*.
She said the Bight contained a larger range of marine animals than the already listed Great Barrier Reef, with 85 per cent of its species not found anywhere else on earth.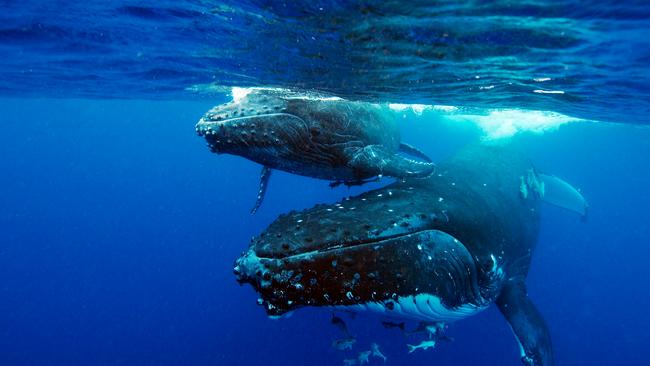 Also, the Bight supports 36 species of whales and dolphins and sustains one of the world's most important nurseries for newborns of the endangered southern right whale.
"The Great Australian Bight is under increasing threat from multinational fossil fuels* companies wanting to drill for oil and gas, risking tourism and fishing industries, coastal communities and the precious marine life that call it home," she said.
"Just last year, scientists discovered 275 species and a further 887 species already known to science were found in the Bight for the first time.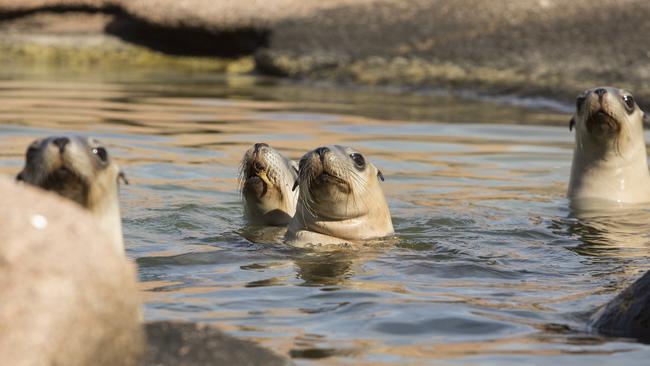 "World Heritage listing is a way to recognise, celebrate and protect all that's great about the Bight. That's good for tourism, good for jobs, good for the Bight and good for the state," Senator Hanson-Young said.
World Heritage listing requires the Federal Government to support an application to the United Nations Education, Scientific and Cultural Organisation (UNESCO), and applications are made in February each year.
The Greens believe the earliest an application with supporting scientific evidence could be achieved would be February 2020.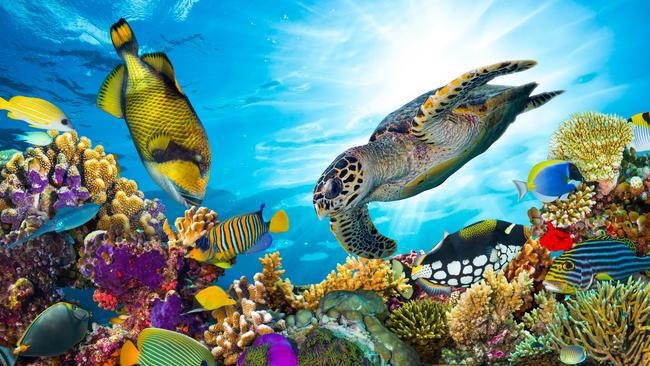 AUSTRALIAN SITES WITH WORLD HERITAGE LISTING
Fraser Island, QLD
Great Barrier Reef, QLD
Greater Blue Mountains, NSW
Heard and McDonald Islands, near Antarctica
Kakadu National Park, NT
Lord Howe Island Group, NSW
Macquarie Island, TAS
Purnululu National Park, WA
Royal Exhibition Building and Carlton Gardens, VIC
Shark Bay, WA
Sydney Opera House, NSW
Tasmanian Wilderness, TAS
The Ningaloo Coast, WA
Uluru – Kata Tjuta National Park, NT
Wet Tropics of Queensland
Willandra Lakes Region, NSW
12 Australian convict sites
Australian fossil mammal sites at Narracorte (SA) and Riversleigh (Qld).
GLOSSARY
ambitious: difficult to achieve
oil and gas drilling: where machines are used to drill holes into the earth to release gas or oil criteria: a standard something is judged by
significance: importance

fossil fuels: a natural fuel such as coal or gas
LISTEN TO TODAY'S STORY
CLASSROOM ACTIVITIES
1. World Heritage listing
Imagine you are on the committee trying to gain a World Heritage listing for the Great Australian Bight. Use information from the article to help write a letter to the Federal Government asking them to support an application for a World Heritage listing for this area.
Address the letter to the Minister for Environment and Energy. Include where the Great Australian Bight is located, how it meets the criteria for being on the World Heritage list. Also include, the benefits of it being listed and when you would like to submit your application. Make sure your letter is set out correctly and is appropriately worded for the intended audience.
Extension: The Great Australian Bight sustains an important nursery for the Southern Right Whale. Create a fact file about this whale.
Include its physical features, diet, habitat/distribution, life cycle, social behaviour, and any other information you find interesting. Also include a picture or diagram of the Southern Right whale. If you completed the activity about the Sperm Whale from last week 30kg of plastic found in dead sperm whale's stomachyou could them compare the two species – noting the similarities and differences between them.
Time: Allow 40 minutes
Curriculum links: English, Humanities – Civics and Citizenship, Science
2. Australian World heritage listed sites
Use an Atlas to help you locate and mark on a map of Australia all of the places in Australia that have a World Heritage Listing. Some places on the list do not refer to one specific place but a series of related sites. You may need to do some further research to discover which sites are included under this listing. You could use colour coding or a key to show they are related.
Extension: Choose one of the World Heritage listed sites from Australia and create a Tourist brochure about it. If available, use a template from a Word Publishing program (or Publisher) to help you format your brochure. Alternatively, you could create your brochure by hand.
Include:
a map to show where the site is (and its distance from the capital city of the state that it is in)
what the site is, why it has World Heritage listing, why it is worth visiting, and possible a picture or two.
Time: Allow 40 minutes
Curriculum links: English, The Humanities – Geography, Technology – Digital technologies
Extra Resources: Map of Australia, Atlas.
VCOP ACTIVITY
After reading the article, with a partner, highlight all the openers you can find in blue. Discuss if they are powerful and varied openers or not. Why do you think the journalists has used a mix of simple and power openers? Would you change any, and why?
IN ONE SENTENCE, TELL US WHAT YOU THINK ABOUT THIS STORY
Please do not use one-word answers. Explain what you enjoyed or found interesting about the article. Use lots of adjectives.