Turning everyday rubbish — like your leftover dinner scraps — into electricity to power your home will soon be possible in Australia.
A bioenergy* plant capable of turning agricultural and household waste into energy is expected to be up and running at the Edinburgh Parks Food Park in Adelaide's northern suburbs within three years.
It will convert* up to 200,000 tonnes of agricultural and household waste — the same weight as 40,000 elephants.
And the idea was inspired by a Hollywood movie.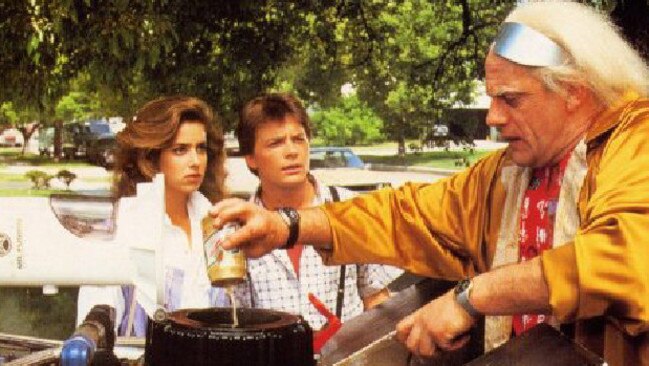 DeLorean Energy general manager Joseph Oliver said the idea for the $66.7 million plant was based on the time machine in the famous Back To The Future movies starring Michael J. Fox.
"The facility is like the famous DeLorean car from the Back To The Future movies — it takes food and organic waste and turns it into energy," Mr Oliver said.
It will use biogas* from liquid and solid waste from park-based businesses to create electricity, gas and heating. Excess energy would be fed back to the electricity grid for the public to use.
"We can think of the system as a type of mechanical stomach, digesting food and producing gas," Mr Oliver said.
He said the plant would supply energy back to park companies in a "closed loop", which could mean discounted energy prices.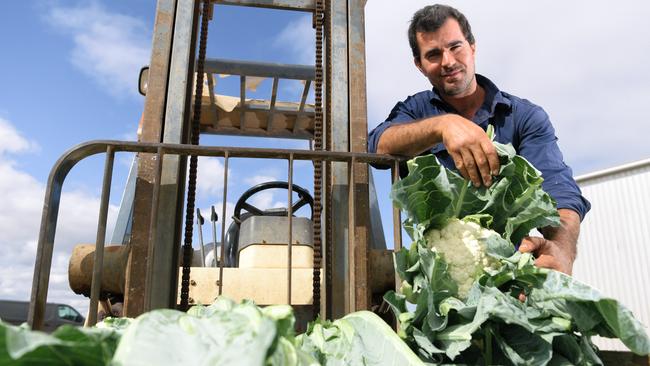 Waste from retail, farms, restaurants, dairy processing, fruit and vegetable markets and breweries, meat, poultry and eggs would be accepted.
The project could have a positive impact for Australian food producers, too.
AUSVEG South Australia manager Jordan Brooke-Barnett said it was a "visionary* project" that had the potential to repurpose* agricultural waste.
"I've spoken to a few growers and they are very positive about the concept, especially if we can establish a market for waste fruit and vegetables which allows growers to (make money) on waste produce."
Work on the site is expected to start in the second half of this year.
GLOSSARY
bioenergy: a renewable energy source created from natural, biological sources
convert: change the form of something
biogas: a valuable renewable energy source. When organic matter breaks down or rots, it produces a mixture of carbon dioxide and methane. These gases, called biogases, can then be used to make energy.
visionary: imagining or planning things for the future
repurpose: adapt for a different use
LISTEN TO TODAY'S STORY
CLASSROOM ACTIVITIES
1. Electric Waste
Summarise this Kids News article on the new bioenergy plant using the 5 Ws;
Who:
What:
When:
Where:
Why:
Why has this new plant been described as a "visionary project"?
Extension: Work with a partner and brainstorm a list of ways this bioenergy plant could help farmers make money from their waste.
Time: Allow 15 minutes.
Curriculum links: English, Science

2. Back to the Future
This new bioenergy plant was inspired by the Back to the Future movie franchise released in the 1980s. If that movie inspired a real-life invention in 2018, what invention can you create that may become a reality in the next 30 years?
Work with a partner to think of some ideas (can be to do with the environment, transport, sport, leisure activities etc.) and present your idea on a piece of poster paper. Your poster presentation should include the following points;
– name of invention
– purpose
– labelled diagram
– target customer
– how it works
– future technology required
Extension: How could your school recycle some of their waste to reduce their environmental impact and be more environmentally friendly and efficient.
Time: Allow 40 minutes.
Curriculum links: Design & Technologies, Critical & Creative thinking, Personal & Social
VCOP ACTIVITY
The glossary of terms helps you to understand and learn the ambitious vocabulary being used in the article. Can you use the words outlined in the glossary to create new sentences? Challenge yourself to include other VCOP (vocabulary, connectives, openers and punctuation) elements in your sentence/s. Have another look through the article, can you find any other Wow Words not outlined in the glossary?