Look out for an enormous, famous painting when you visit Parliament House in Canberra.
The painting is often called artist Tom Roberts' "Big Picture". Its official title is The Opening of the First Parliament of the Commonwealth of Australia by His Royal Highness the Duke of Cornwall and York, 9 May, 1901.
It shows the first parliament of Australia at the time of Federation.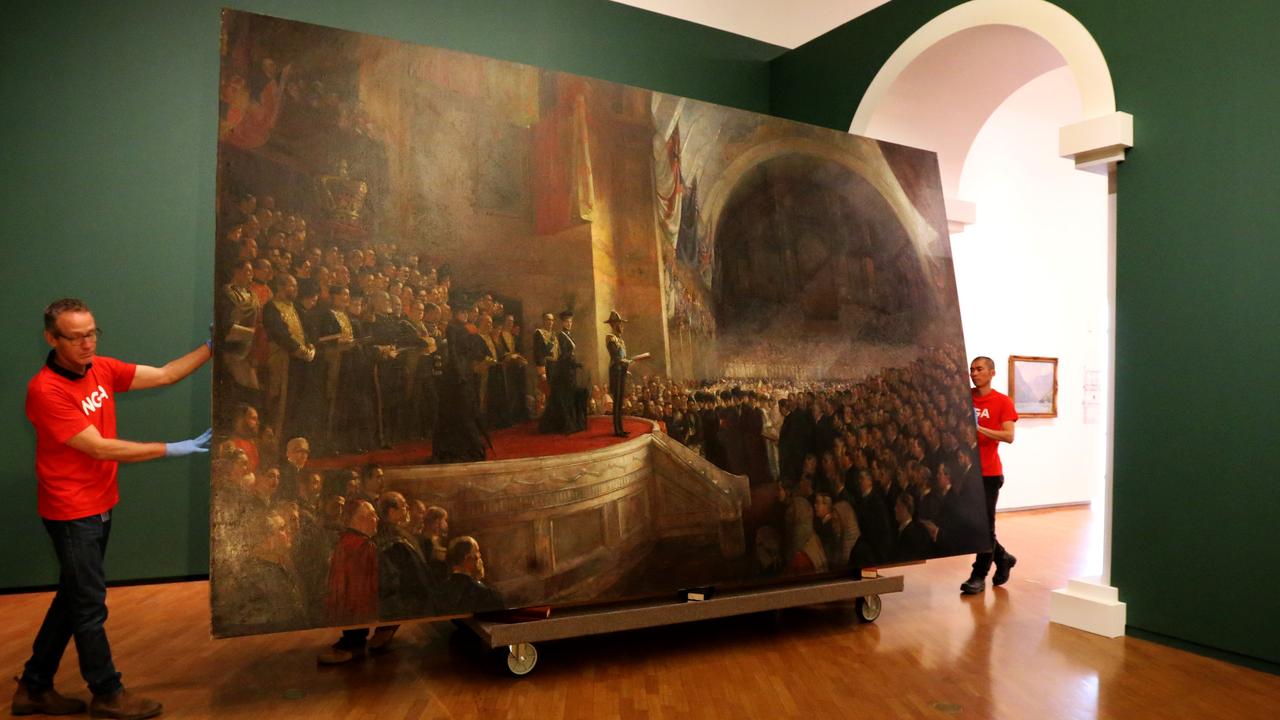 And though the painting hangs on a wall of Parliament House, that important first parliament in 1901 was held 400km away at the Royal Exhibition Building in Melbourne.
Canberra didn't exist in 1901!
SYDNEY VERSUS MELBOURNE
Residents of Australia's two biggest cities have always been fierce rivals.*
So it's no surprise it took years for people to agree where the national capital should be. Politicians from NSW argued for Sydney and those from Victoria argued for Melbourne.
Finally, they compromised*. Melbourne would be the temporary home of the Australian parliament and a new city would be built within NSW but at least 100 miles (161km) from Sydney. By 1902, the search for a suitable site had begun.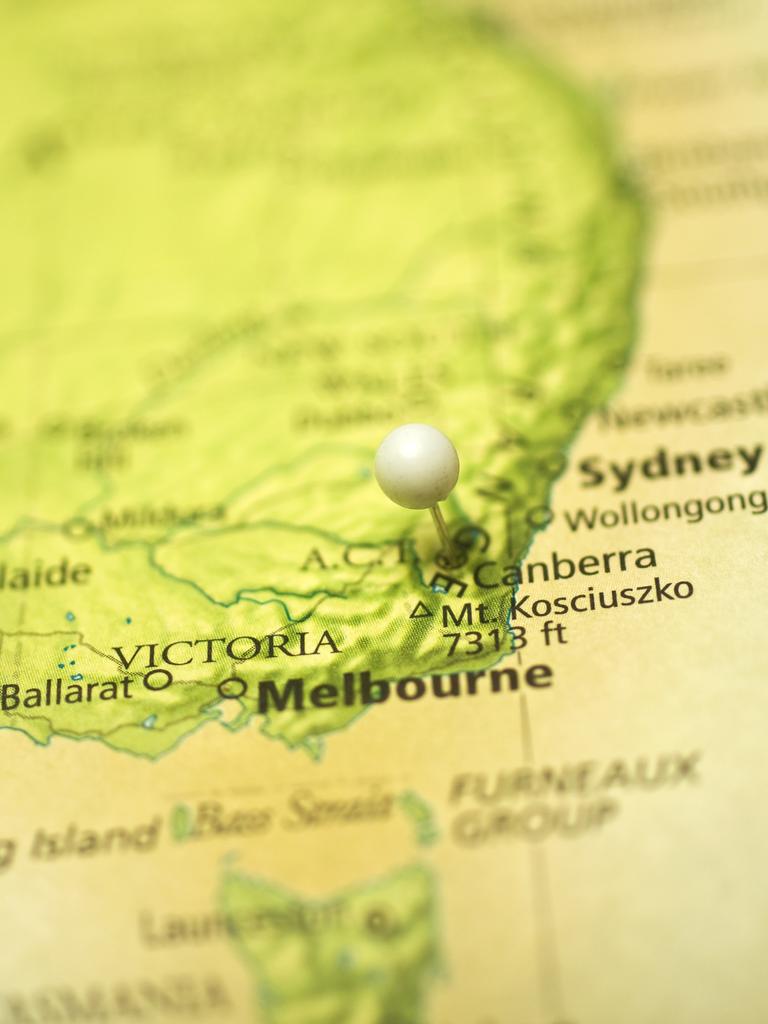 COLD CLIMATES FOR CLEVER PEOPLE
There are a few versions of a story about how Canberra's frosty winter weather led to its eventual choice as the location of the capital.
One version is that politician King O'Malley believed that "cold climates have produced the greatest geniuses", so more than 60 chilly places were suggested. Politicians rugged up and toured some of the possibilities in the winter of 1902.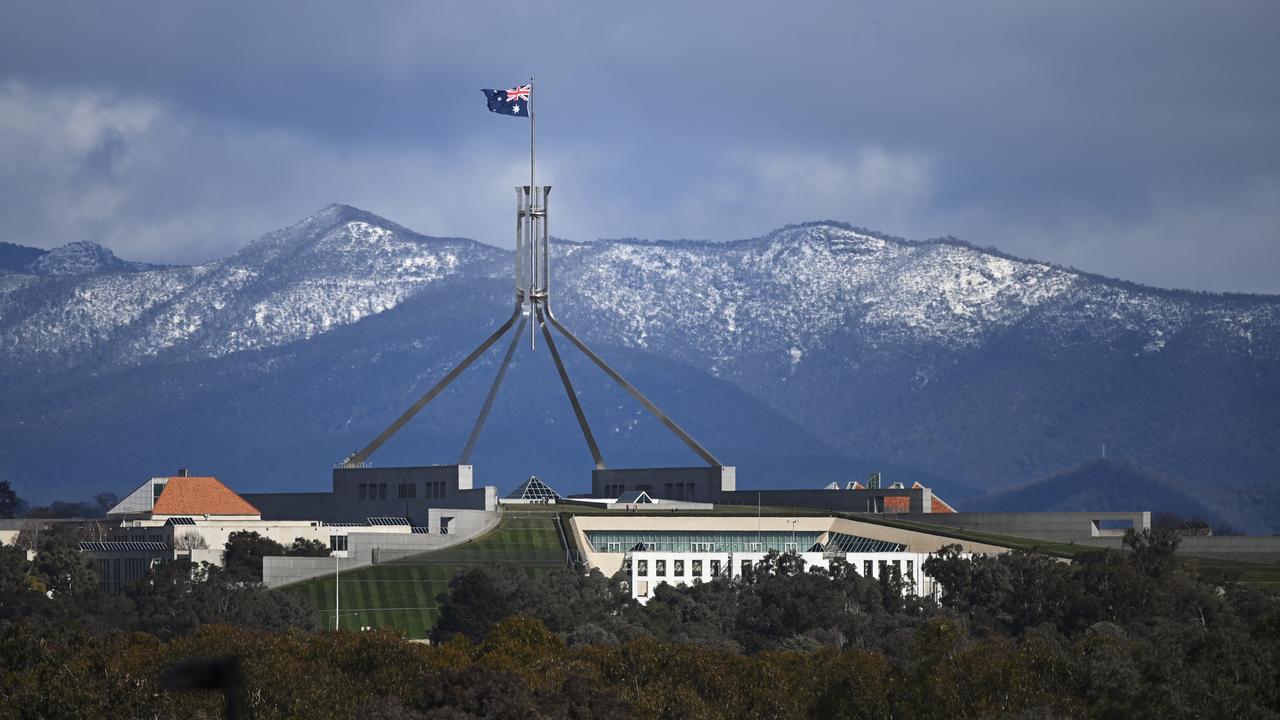 Another version of the story is that some people believed a cold climate produced a hardy* population and that the scorching heat when politicians visited suggested locations such as Albury and Wagga Wagga in February 1902 put them off.
By 1908, the future site was chosen and in 1912 American architects Walter Burley Griffin and Marion Mahony Griffin won the international competition to design the city.
The name Canberra is thought to have come from a word or words in one of the local Indigenous languages for meeting place.
CITY DESIGN
Construction of the Griffins' design began the next year.
The plan set the city out in a geometric* pattern within a valley, with a triangular area for the main national buildings and a series of lakes and large parks.
Building began in 1913 but World War I from 1914-1918 slowed progress. The Great Depression* from 1929 and then World War II from 1939 also impacted* the city's development.
There was much more progress during the 1950s and 1960s, when prime minister Robert Menzies' enthusiasm for the city helped speed up works on projects such as Lake Burley Griffin, the High Court, the National Library and the National Gallery.
Canberra is now home to about 426,000 people.
OLD PARLIAMENT HOUSE
Times were tough during World War I and the Great Depression, so the decision was made to make do by building a temporary Parliament House.
Now called Old Parliament House and home to the Museum of Modern Democracy, this interim* building was completed in 1927 and was the home of federal parliament until 1988.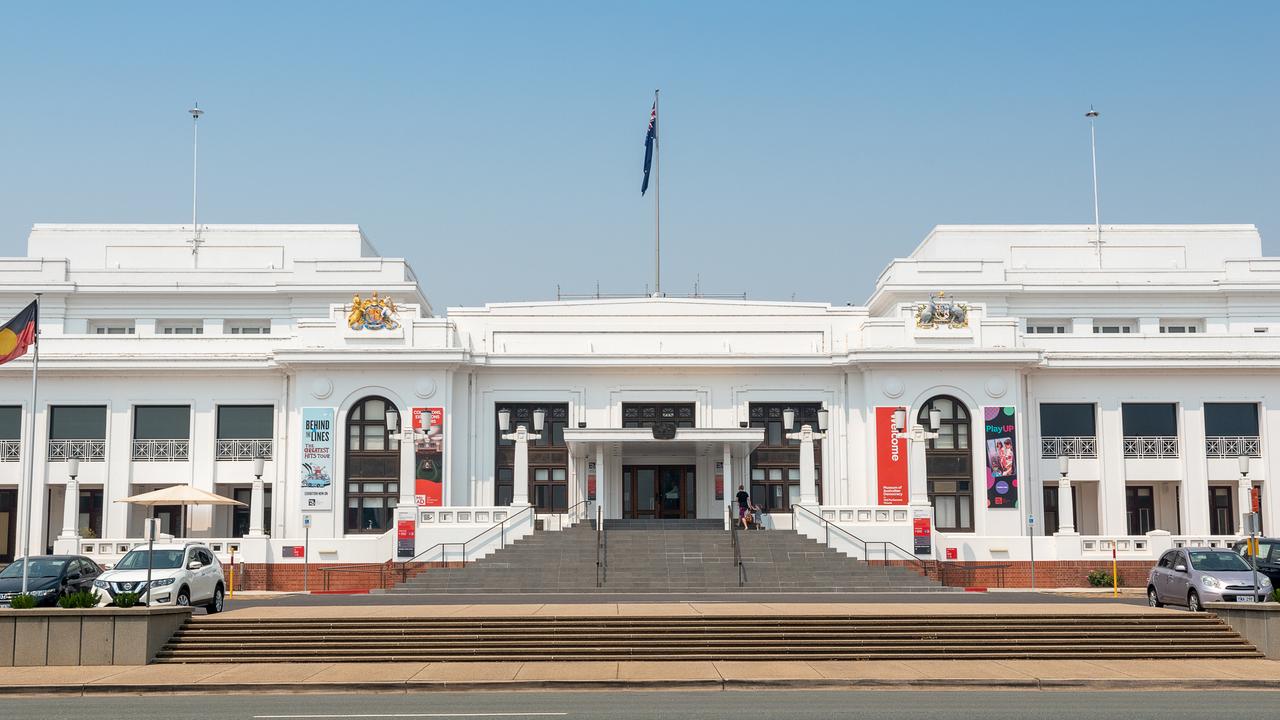 PARLIAMENT HOUSE
In 1988, after an 87-year wait since Federation and a complex, seven-year build, Australians finally got a permanent home for federal parliament.
Australian Parliament House, designed by architect Romaldo Giurgola, is intended to encourage public access and involvement in the nation's democratic process. Rather than sitting on top of Capital Hill (which the architect felt would make it seem like government was being imposed* on Australia's citizens), it rises from the landscape in a location that fits the Griffins' original vision.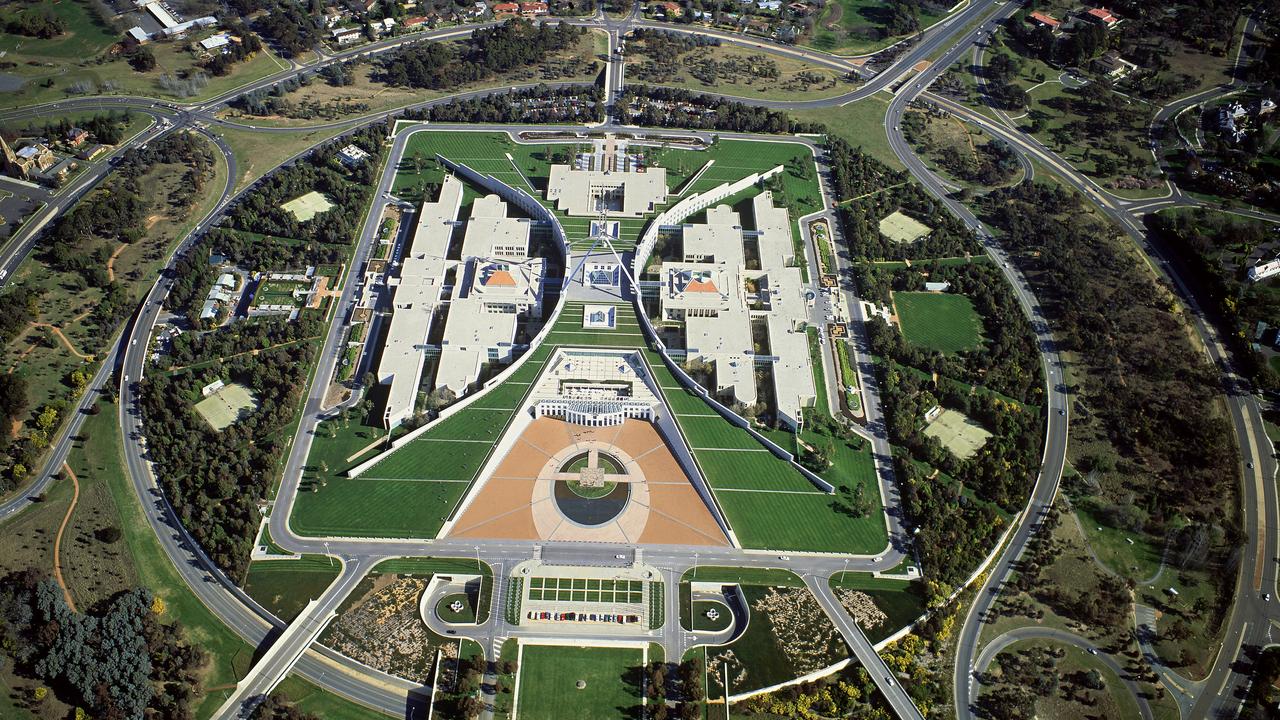 Sources:
peo.gov.au
nma.gov.au
naa.gov.au
nca.gov.au
aph.gov.au
GLOSSARY
rivals: a person or thing competing with another for the same prize
compromised: settled a dispute by each giving in a little
hardy: strong, capable of coping with difficult conditions and situations
geometric: with regular lines and shapes, such as triangles and circles
Great Depression: worldwide depression from 1929 during which many people lost their jobs and businesses failed
impacted: strongly affected
interim: temporary or short term
imposed: forced on someone
EXTRA READING
Step inside the houses of federal parliament
Australia's system of government
QUICK QUIZ
What is Tom Roberts' painting, The Opening of the First parliament of the Commonwealth of Australia by His Royal Highness the Duke of Cornwall and York, 9 May, 1901, more commonly known as?
Where does this painting show Australia's first parliament being held?
Which American architects won an international competition to design Canberra?
What three international events hampered the progress of Canberra's building?
How many people now live in Canberra?
LISTEN TO THIS STORY
CLASSROOM ACTIVITIES
Refer to the accompanying Elections Education Kit classroom workbook with 20 activities. It's FREE when teachers subscribe to the Kids News newsletter.