Elections Part 7: How candidates chase votes on the campaign trail
PART 7: Here's how parties and candidates try to convince people to vote for them
How-to-vote cards, like these from the last federal election in 2019, aim to encourage voters to chose a party's candidate. Picture: Caitlan Charles
Voting is making a choice between all the candidates* who are trying to be elected.
Knowing who to choose requires research to get the information you need and then thinking through what you've learned.
Not everyone is going to take time or effort to do this, so parties* and candidates work hard to get a lot of information out to voters about who they are, what they believe and why this makes them the best choice.
This is called campaigning. It can be expensive!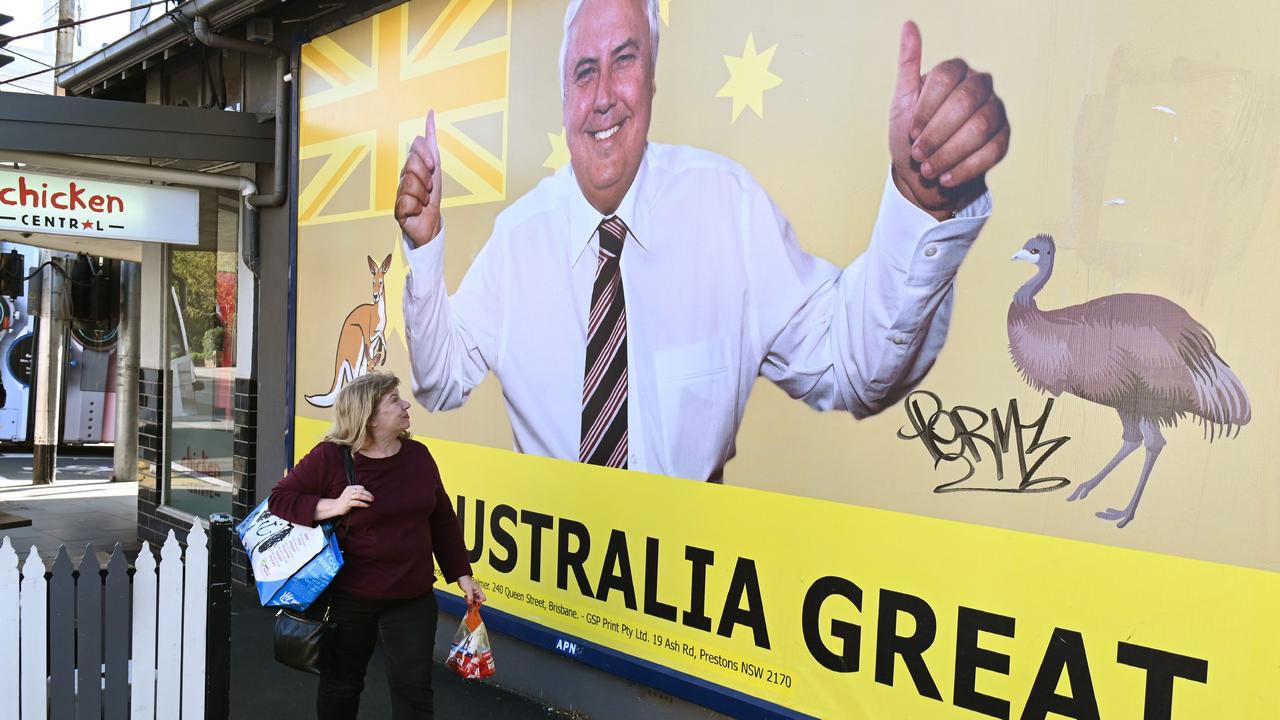 Billionaire Clive Palmer's slogan at the last federal election was borrowed from former US president Donald Trump, and he spent millions of dollars on advertising to get his message out there. Picture: AFP
CAMPAIGNING
If you're trying to be elected as class captain, you'll probably make a speech to explain why you'd be a good choice.
You may even make a poster to put up in class to tell people about yourself and your promises.
Federal election campaigns have the same purpose, but everything is on a much bigger scale and can't be done by just one person. Each candidate has paid staff and a team of volunteers to help them. Candidates who are part of a political party get help and money to pay for campaigning from their party.
Candidates can't get all their potential voters together in one place to talk to them, so they must travel around to meet as many people as possible.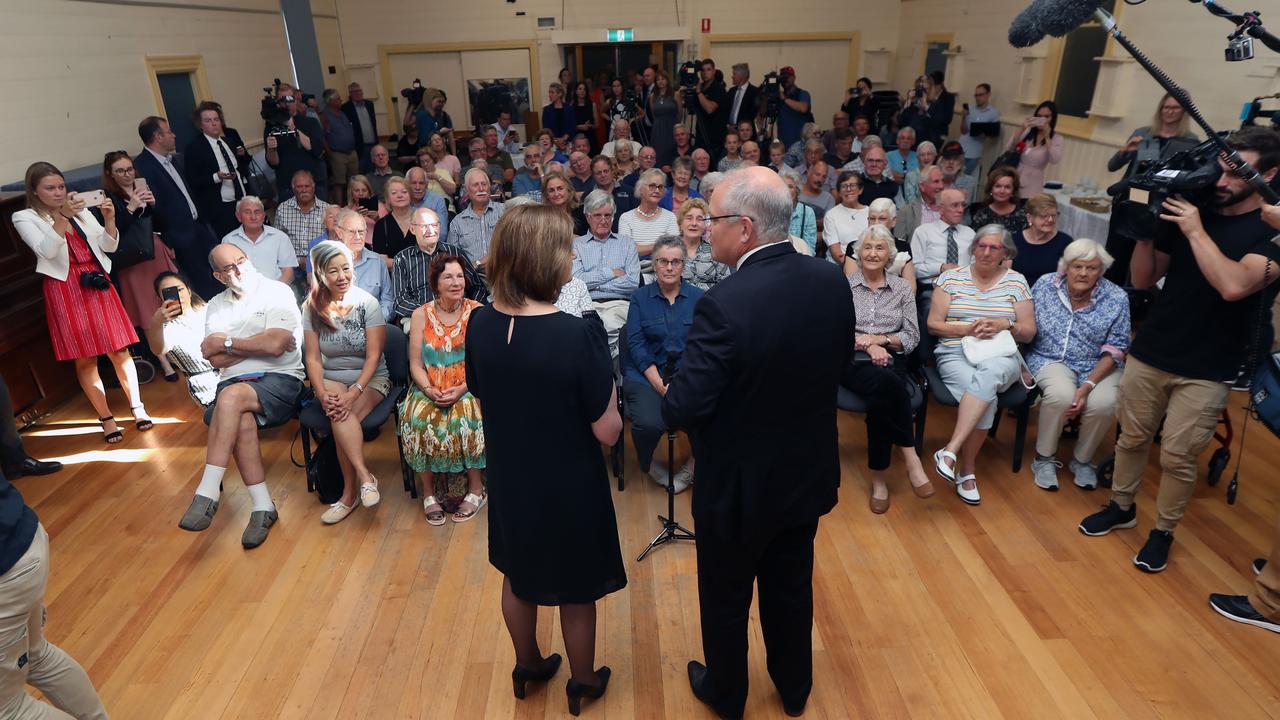 Prime Minister Scott Morrison joins local MP Sarah Henderson at a public forum with people from her Corangamite electorate during the last federal election campaign in 2019. Picture: Gary Ramage
They'll hold information meetings at community halls, go to sports and other community events, walk around shopping centres introducing themselves and generally try to be seen out and about constantly so everyone becomes familiar with them.
They'll aim for lots of media coverage, saying yes to interview requests by journalists so more people will learn about them. They'll also think up ways to have their photo taken or be filmed doing interesting or newsworthy* things.
Phone calls and text messages to potential voters can also form part of an election campaign.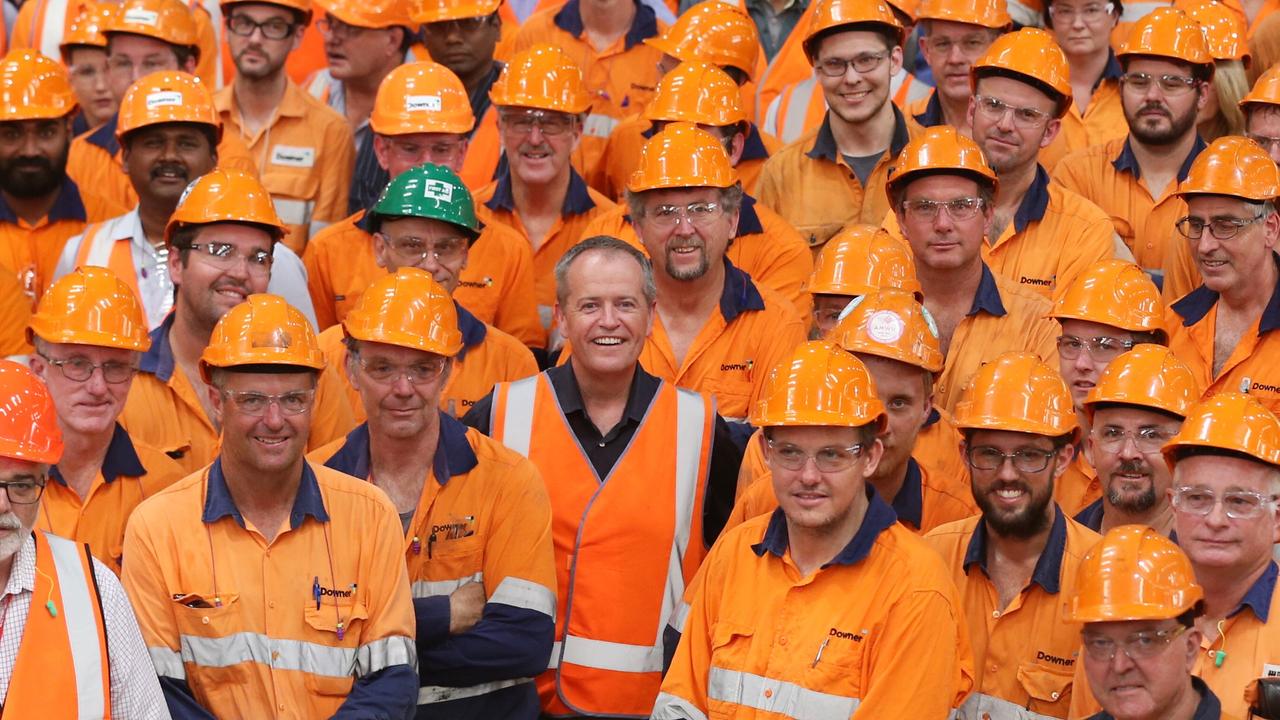 Former Opposition Leader Bill Shorten put on some high visibility gear during a tour of a railway workshop in Maryborough, Queensland, during campaigning for the last federal election. Picture: Lyndon Mechielsen, The Australian
CAMPAIGN SLOGANS
Catchy slogans are a big feature of election campaigns in Australia.
They're designed give an important piece of information in just a few words. Sometimes they're meant to help you have a particular feeling about a candidate or party. They might aim to make you feel heard, safe, inspired, relieved or hopeful. Alternatively, they might be designed to make you feel negative about another candidate or party.
HOW-TO-VOTE CARDS
Look out for how-to-vote cards in your mailbox in the lead up to the election. People also hand them out outside voting centres on election day. You're welcome to take one of each to read.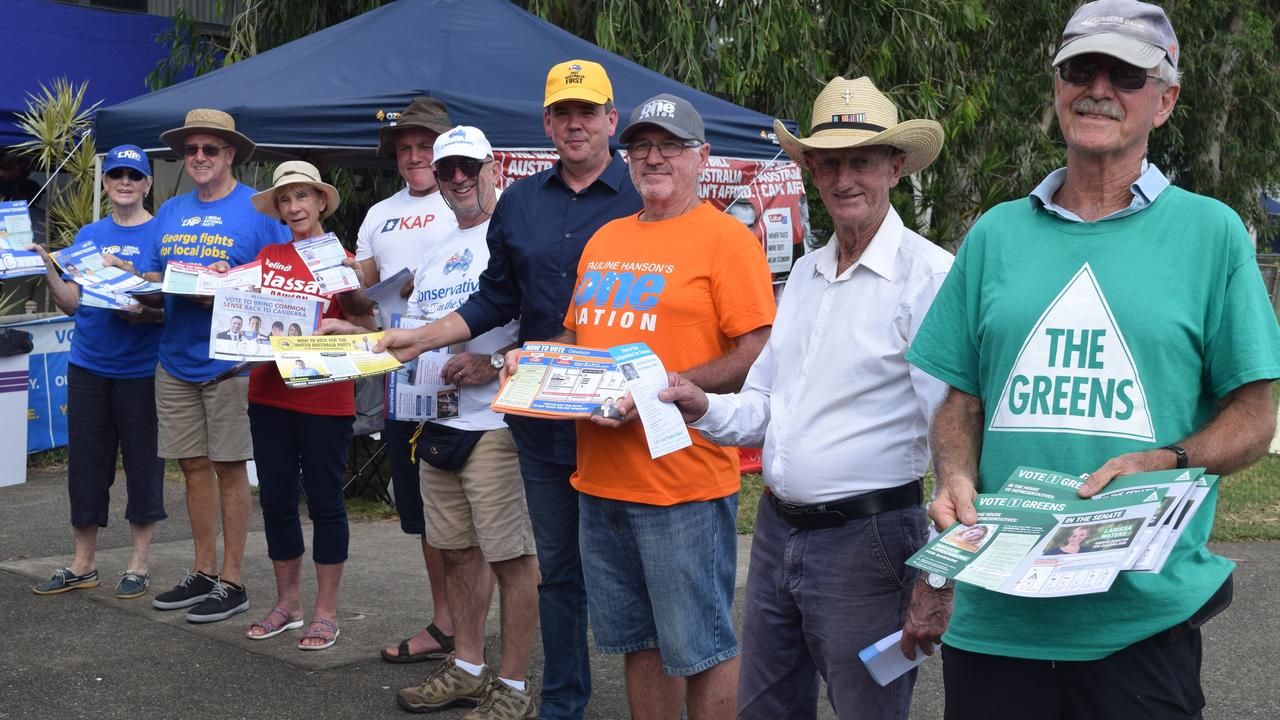 Volunteers hand out how-to-vote cards for various candidates at a voting centre in Cannonvale, Queensland, in 2019.
How-to-vote cards look like official ballot papers, except these are already filled in! Their purpose is to show people what to write on the ballet paper in order to vote for a particular candidate or party.
POLITICAL ADVERTISING
Another way of getting information out to the electorate* is to pay for advertising. This is just like advertising for a new car, chocolate bar, movie, TV show, board game or special deal on tickets to a theme park.
Advertising can be on posters around the neighbourhood or a huge billboard beside a busy road, or on printed flyers or letters to give out or send in the mail.
There will also be paid advertisements in newspapers and magazines, on TV, radio and online.
There are strict rules for political advertising for what an ad can say or show, where and when it can be displayed and who authorises or takes responsibility for the ad. The rules are part of laws called the Electoral Act.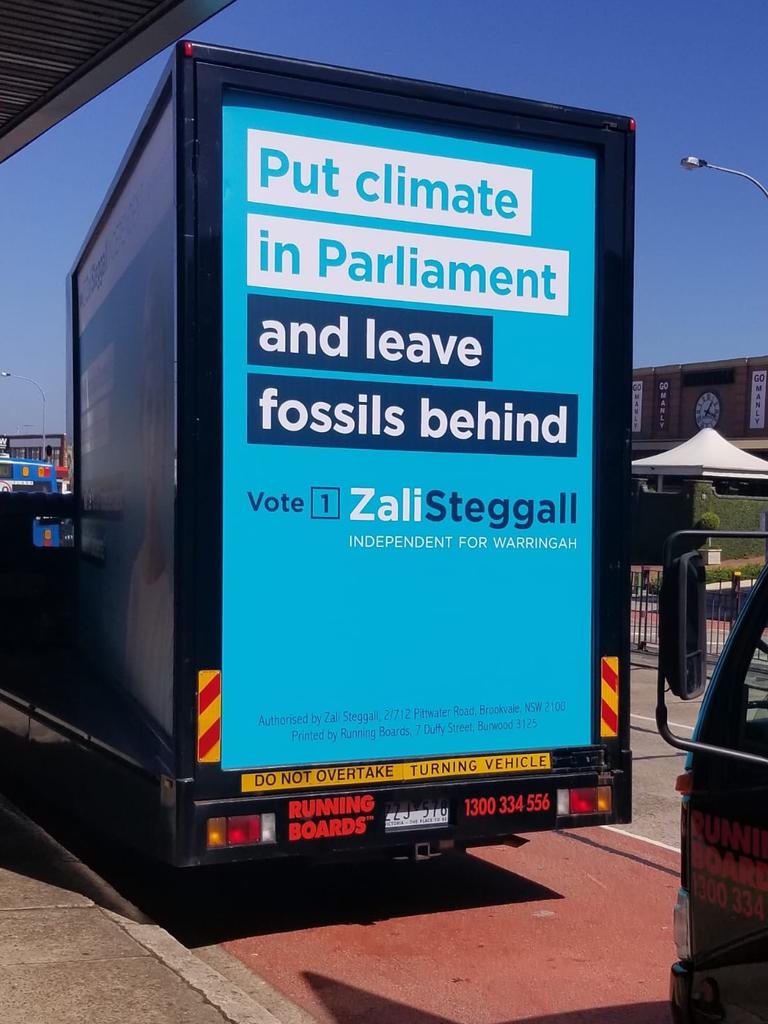 Independent MP Zali Steggall even put her advertising on trucks during the 2019 election campaign.
DONATIONS AND FUNDRAISING
Election campaigns cost a lot of money for staff, travel, printing, advertising, office space and the hire of buildings for events.
Whether a candidate is part of a party or an independent, a campaign is paid for by collecting donations from people and businesses who want that candidate to be elected.
Candidates and parties hold fundraising events such as dinners and the guest speaker could be the candidate or someone important from that party. The ticket price is really a donation.
There are laws in place about who can make political donations, the amount that can be donated and whether the donation has to be made public. Information about who makes donations and the amounts is published by the Australian Electoral Commission* as a way of keeping elections open to scrutiny* and as democratic* as possible.
Donations of $14,500 or more have to be disclosed, or made public.
Foreign individuals or companies can't donate more than $1000.
PUBLIC FUNDING
After votes are counted, the Australian Electoral Commission distributes public funds to candidates to help repay some of the cost of their campaign.
In 2022, candidates who achieve at least 4 per cent of the total first-preference votes (the number 1 on a vote card) receive an automatic payment of $10,656, plus just over $2.90 for each vote. After the 2019 election, more than $69 million of public funds was paid to candidates.
Sources:
aph.gov.au
legislation.gov.au
aec.gov.au
GLOSSARY
candidates: people nominated for election
parties: political organisations that represent a particular group of people and try to be elected
newsworthy: interesting, important and worthy or being in the news
electorate: all the people who can vote
Australian Electoral Commission: the independent organisation that runs federal elections
scrutiny: close inspection
democratic: available to everyone equally
EXTRA READING
Enrol, vote and eat a democracy sausage!
Parties line up in the game of politics
QUICK QUIZ
Name two of the famous campaign slogans from the past.
What is the point of how-to-vote cards?
When must political donations be disclosed?
How much money can foreign individuals or companies donate?
How much money was paid to candidates by the Australian Electoral Commission after the 2019 election?
LISTEN TO THIS STORY
CLASSROOM ACTIVITIES
Refer to the accompanying Elections Education Kit classroom workbook with 20 activities. It's FREE when teachers subscribe to the Kids News newsletter.