The Voice referendum: Understanding the case for No
PART 5: Those campaigning against the Voice say it is legally risky with too many unknowns and that it would permanently divide our nation into different classes of citizens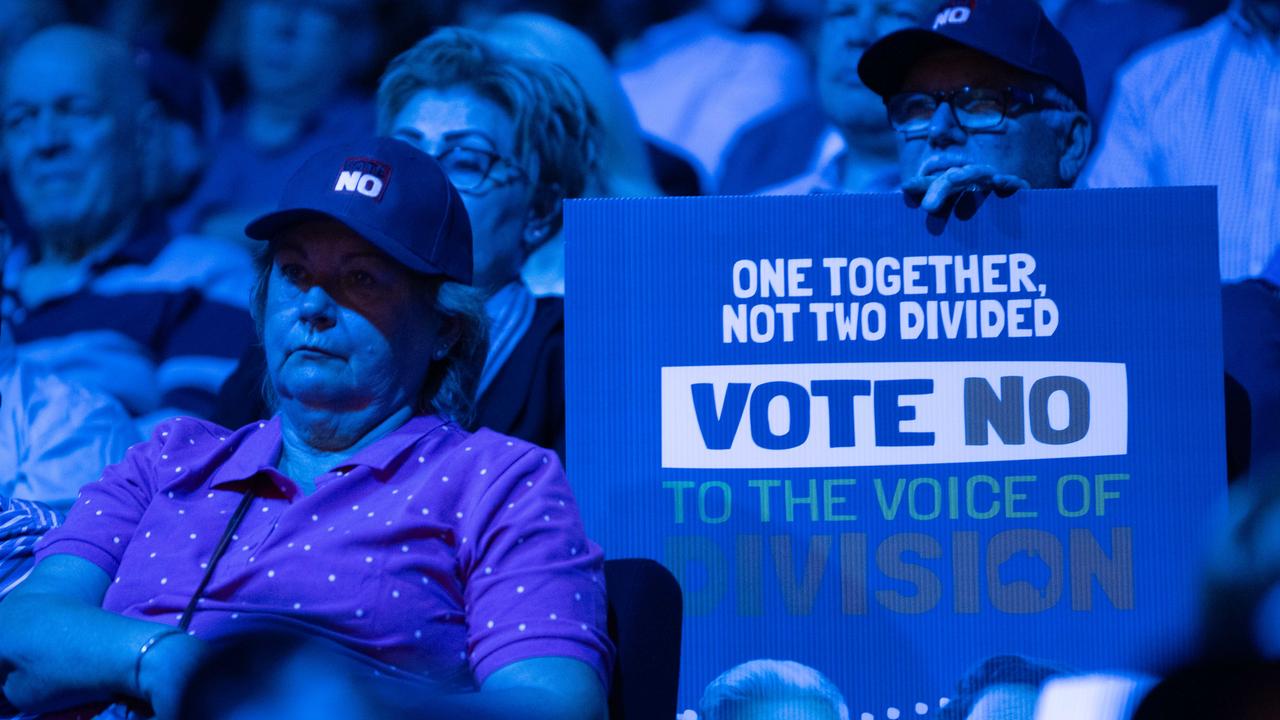 The crowd at a No Campaign event at the Convention Centre in Adelaide. Picture: NCA NewsWIRE/ Morgan Sette
On October 14, Australian adults will be required to vote in the Voice referendum*. They will be asked to answer YES or NO to the following question:
"A proposed* law: to alter the Constitution to recognise the First Peoples of Australia by establishing an Aboriginal and Torres Strait Islander voice, do you approve of this proposed alteration*?"
No campaigners argue Australians should vote against the Voice because there is not enough detail and it goes much further than simple recognition of Indigenous Australians in our Constitution*.
While they agree we should be doing more to help First Nations people in disadvantaged* communities, No supporters believe the Voice is legally risky with too many unknowns and that it would permanently divide our nation into different classes of citizens.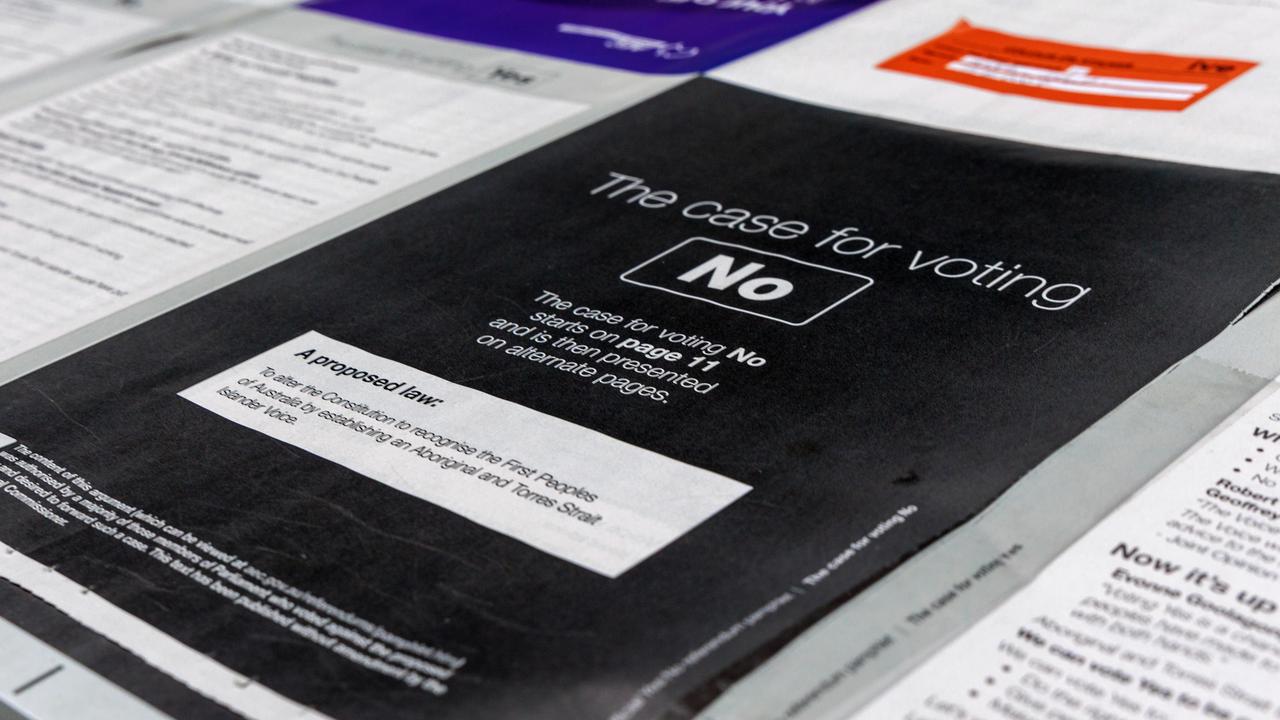 The No pamphlet. Picture: NCA NewsWire/David Geraghty
Here's a summary of the arguments being posed against the Voice.
1. It's unclear what it will do
No campaigners, including Opposition Leader Peter Dutton, say Australians are being asked to vote on the biggest change to our democracy* in Australia's history without knowing what it will do, how it will work or how its members would be chosen.
In July, the Minister for Indigenous Australians Linda Burney said the Voice would be asked to consider four main priority areas on day one: health, education, jobs and housing.
But critics want to know what would happen if the Voice proposed scrapping* Australia Day for example. Constitutional law experts have warned the Voice could end up advising on any number of subjects outside the priority areas that affect the lives of Indigenous Australians.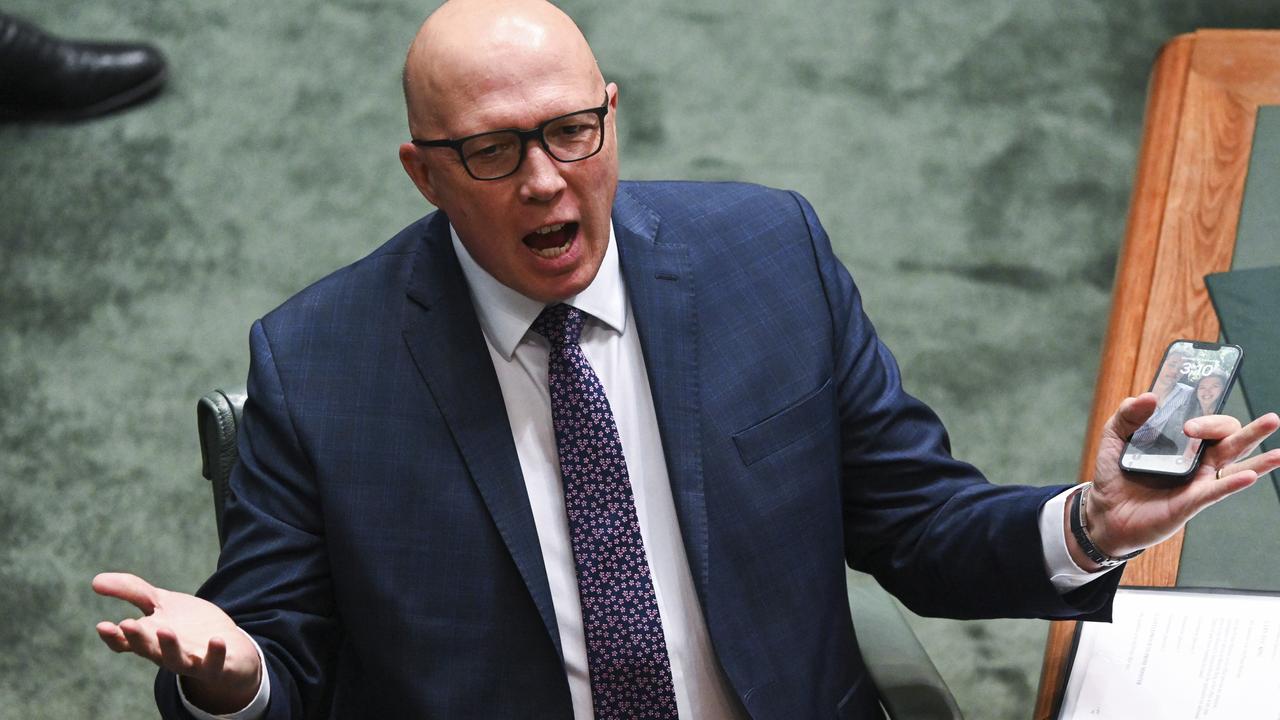 Opposition Leader Peter Dutton in Parliament House in Canberra. Picture: NCA NewsWire/Martin Ollman
2. It's divisive
Critics claim the Voice will cement the idea of racial difference in the Constitution, by offering Indigenous people an extra say on issues that affect all Australians.
3. It will have too much power
The constitutional amendment* voters are being asked to approve or reject states that the Voice will "make representations to the Parliament and the Executive Government*". Some people say having a direct line to the executive, not just the parliament, will give it too much power.
"No issue is beyond its scope," the official No case pamphlet warns.
Critics have also suggested the wording would result in the High Court being left to determine what the Voice amendment allows and what it doesn't.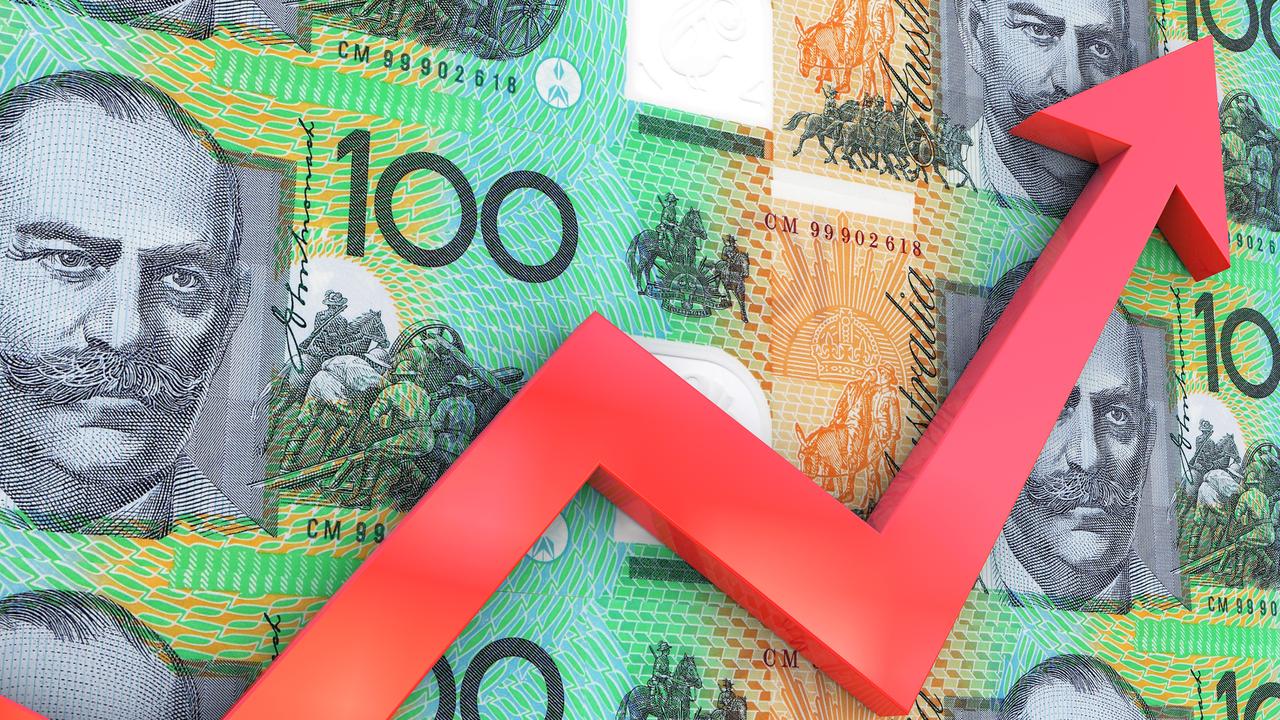 No campaigners say the Voice will cost too much money.
4. It will be expensive
The No side argues the Voice to Parliament will be another layer of bureaucracy* that will cost taxpayers a lot of money.
The costs are a big unknown, as the details of the Voice – how many members it will have, how often it would meet, how many staff it would need – are yet to be worked out.
5. A Treaty* should come first
While some fear the Voice will give too much power to the new body, others believe it will actually rob Indigenous people of power.
Independent Indigenous Senator Lidia Thorpe opposes the Voice on this basis, saying it's just an "advisory body" and has "no power". She says a Treaty between Indigenous and non-Indigenous Australians should come first to address recognition, land rights and to maintain peaceful relationships.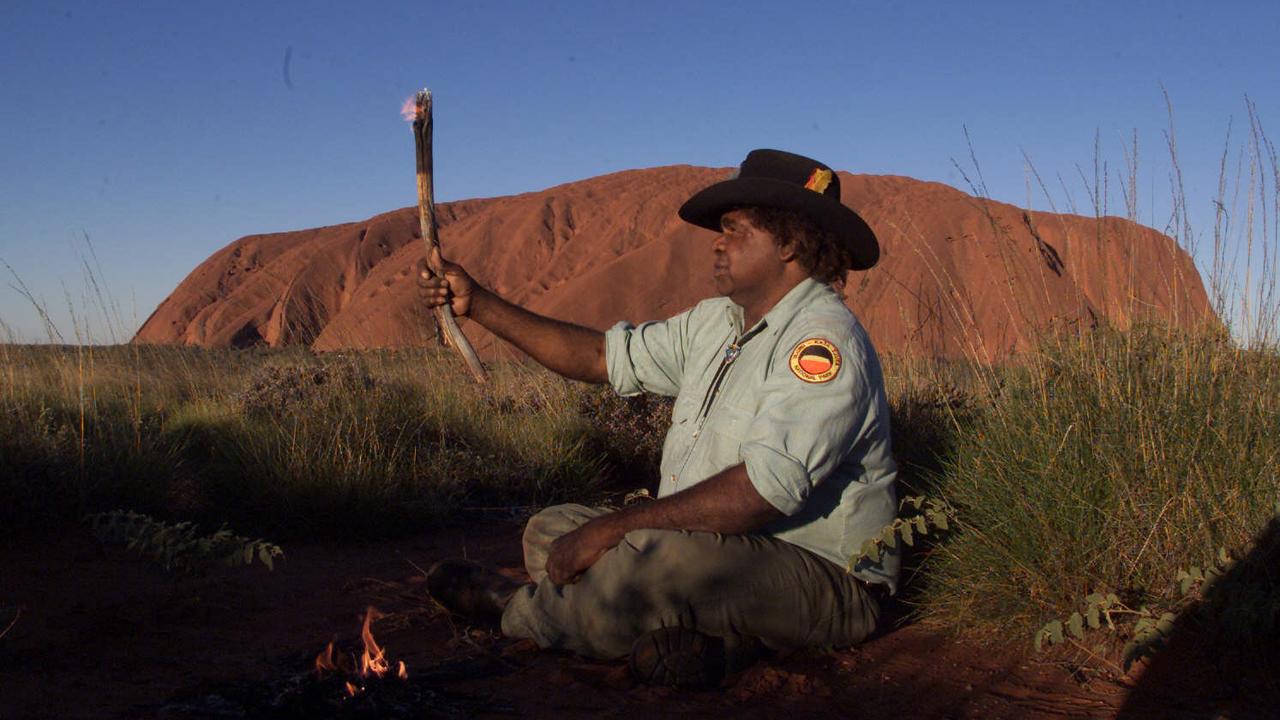 Aboriginal elder Rupert Goodwin holds a traditional firestick in front of Uluru. No campaigners are calling for a treaty to address land rights and more.
6. It should be legislated*, not constitutional
Some opponents are happy with the idea of a Voice to Parliament – they just don't want it permanently in the Constitution as this would require another referendum to change it.
7. It opens the door to more changes
No case campaigners suggest the Voice will lead to other big changes in Australia – such as a new date for Australia Day, the look of the flag, reparations* for past historical wrongs against Indigenous communities, and even the question of whether we should become a republic*.
Please note this is an explainer series - curriculum-aligned classroom activities written by our teachers appear below; there is no separate workbook as in a Kids News Education Kit.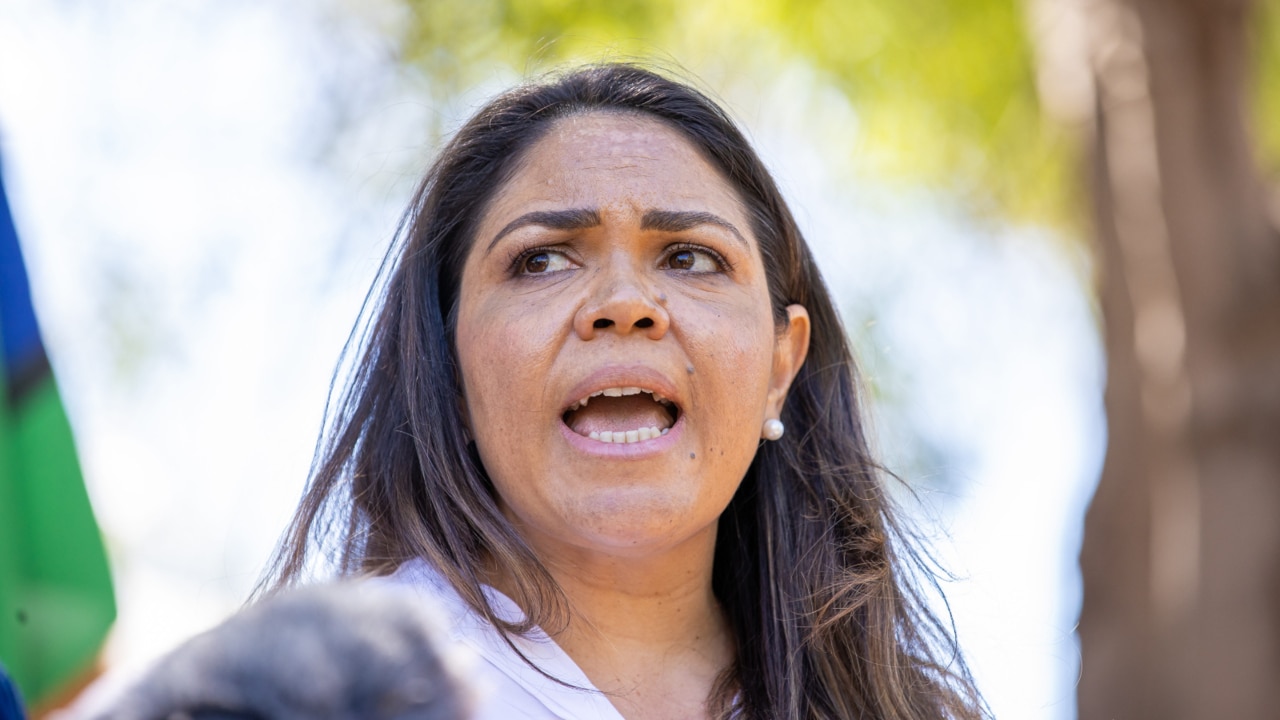 POLL
GLOSSARY
referendum: a national vote on a question about a proposed change to the Constitution
proposed: to put forward as a plan
alteration: change
constitution: a set of rules for governing a country
disadvantaged: experience a higher risk of poverty, poor health, social exclusion, discrimination and violence than the general population
democracy: where elected people represent a group of people
scrapping: axing
constitutional amendment: a change to the Constitution
executive government: the branch of government that puts government laws and programs into place
bureaucracy: a complex organisation that has multilayered systems and processes
treaty: an agreement made between two groups, often to keep the peace
legislated: when laws are made or enacted
reparations: to do something good to make up for a wrong you have done
republic: a form of government where the people choose their leaders
EXTRA READING
The Voice: What is the Voice referendum
The Voice: About the Uluru Statement from the Heart
The Voice: Indigenous Australians' history and culture
QUICK QUIZ
1. Why do No campaigners think the Voice is legally risky?
2. What are the four main priority areas of the Voice?
3. Why do some people think the Voice is divisive?
4. Explain what a Treaty would achieve if it were adopted.
5. List some of the changes No campaigners fear may happen if the Voice is voted in.
LISTEN TO THIS STORY
1. News: condensed
Identify the most important pieces of information in this article and write a condensed version of it using 100 words or less.
Draw a picture or diagram to support your condensed news story.
Time: allow 25 minutes to complete this activity
Curriculum Links: English, Indigenous Affairs, Civics.
2. Extension
Compare your condensed news story with a classmate. Did you both include the same information or are your stories quite different? Discuss your choices and then work together to create a final condensed version of the story that you both agree tells the important parts that a reader would need or want to know.
Time: allow 20 minutes to complete this activity
Curriculum Links: English
VCOP ACTIVITY
1. Grammar and VCOP
The glossary of terms helps you to understand and learn the ambitious vocabulary being used in the article. Can you use the words outlined in the glossary to create new sentences? Challenge yourself to include other VCOP (vocabulary, connectives, openers, and punctuation) elements in your sentence/s. Have another look through the article, can you find any other Wow Words not outlined in the glossary?