PM has a hard climb ahead scaling Voice opposition in Knight cartoon
PART 4: Anthony Albanese faces a steep scramble to the summit of the Voice to Parliament referendum, as cartoonist Mark Knight looks to the Heart of the matter, drawing our monolith as a metaphor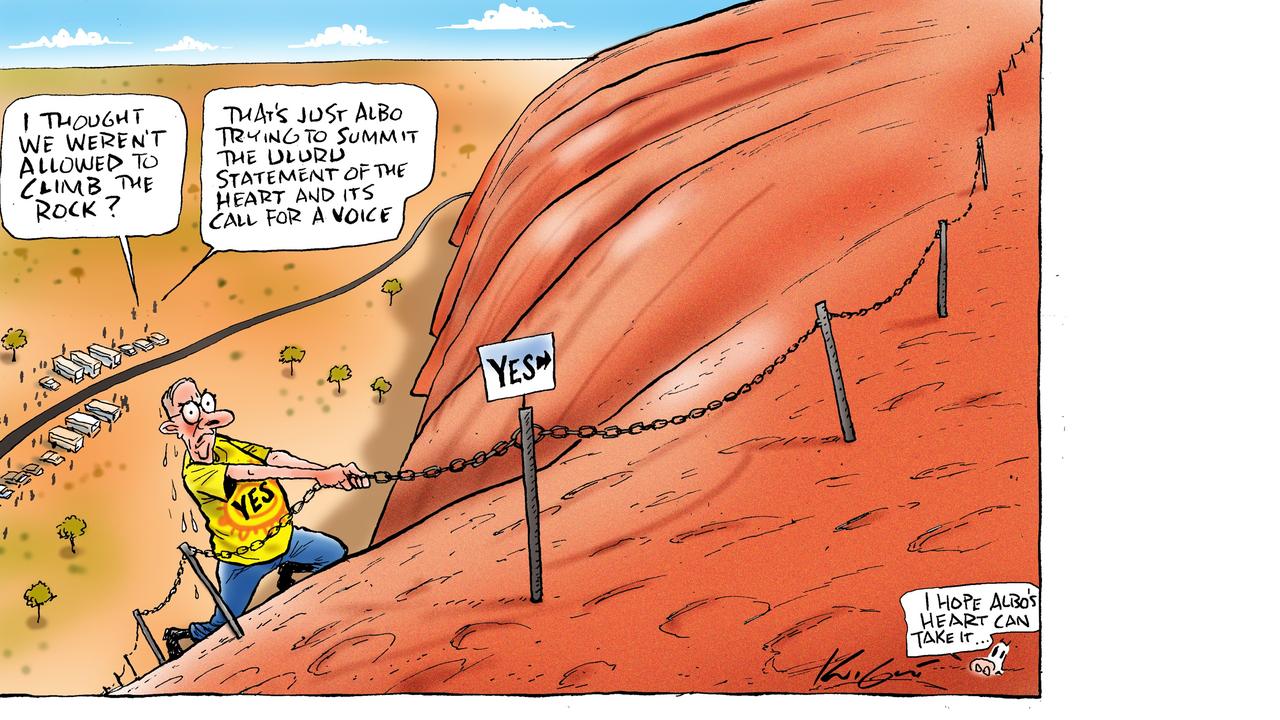 Uluru is Albo's metaphorical Everest attempt in Mark Knight cartoon's about the coming Voice to Parliament referendum. Picture: Mark Knight
This week the Prime Minister Anthony Albanese announced that October 14 would be the date for the Voice to Parliament referendum*, where Australians would vote Yes or No on constitutional* recognition of our First Nations people and the creation of a "Voice" that would advise our federal parliament on Aboriginal and Torres Strait Islander issues.
Referendums are tough gigs* to win. Not many get up. The last one we had was in 1999 to decide if Australia should become a republic*. The republicans lost that one and we remained a constitutional monarchy* with the then Queen Elizabeth II as our head of state*. Now of course it's King Charles in the big golden chair.
Prime Minister Anthony Albanese announced October 14 as the date of the Indigenous Voice to Parliament referendum. Picture: James Elsby/Getty Images
Referendums usually succeed when all political parties agree with what is being voted on. We call this bipartisanship*. One of our most successful referendums was in 1967 to give Aboriginal Peoples the right to citizenship* and to be counted among our population. It seems amazing to us today that our First Nations Peoples weren't considered citizens as recently as the 1960s.
Australians First Nations Peoples could not vote in Australian elections until the successful referendum to give them the same rights as other citizens. Picture: Fryer Library UQ
Changing the outdated constitution meant that the Commonwealth Government could make laws regarding Aboriginal Peoples and that they could vote in federal elections. The referendum won, with over 90 per cent of Australians voting Yes. For a referendum to succeed, you need a majority of voters in a majority of states and a majority of voters across the nation.
The last successful referendum in Australia was the 1967 vote to have Aboriginal and Torres Strait Islanders recognised as citizens in the Australian Constitution and giving them the right to vote. Picture: The Age/staff/file image
Unfortunately for the PM and his current Yes campaign*, there is a strong No campaign pushing back. It is led by the Federal Opposition*. When you don't have that bipartisan support, these votes usually flop. So the PM has a job ahead of him, which I wanted to try and illustrate in a cartoon.
When there is a tough task ahead, some say that it is like "scaling Everest"- or climbing the highest mountain in the world. We all know how hard that is, right? Albo has a very tough climb ahead of him, but I didn't feel Mt Everest was the right analogy* – there had to be another. Then it dawned on me. Uluru, of course, the rock that is at the heart of Australia: that would be Albo's challenge to climb.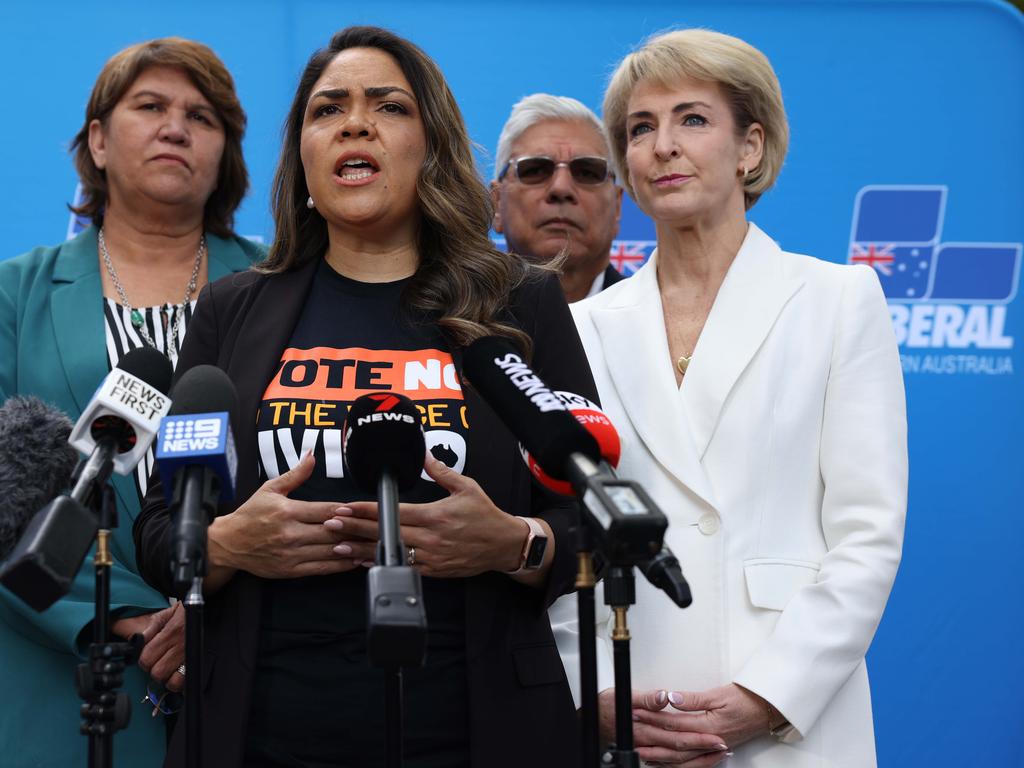 From left: Kerrynne Liddle, Jacinta Nampijinpa Price, Warren Mundine and Michaelia Cash are among members of the Opposition who are part of the No campaign. Picture: file image
The other significant reason to use the rock is that the concept for the Voice came from the Uluru Statement from the Heart, a document written in 2017 by Aboriginal leaders expressing a way forward for First Nations Peoples. The Uluru Statement is where this Voice referendum debate all began, so I thought it a fitting metaphor* for the cartoon.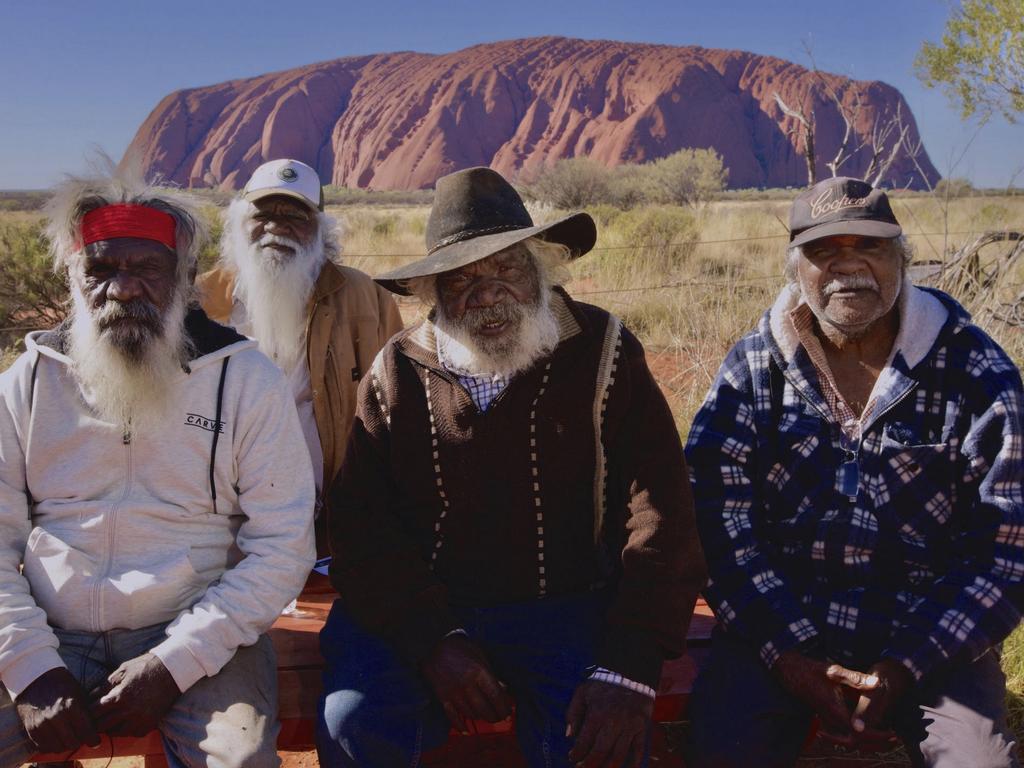 Indigenous Elders from around Australia attended the signing of the Uluru Statement from the Heart in 2017. Pictured left to right: Murray George, Trevor Adamson (back), Clem Toby, and Owen Burton. Picture: supplied
I drew the Prime Minister hauling himself up the side of the red ochre-coloured mighty monolith*, the tough challenge for the Yes campaign written all over his perspiring* face. Tourists down in the carpark comment that you are not allowed to climb the rock these days, but this is a metaphorical climb by the PM. His challenge is to beat the No campaign and reach the top to secure a Yes vote.
The cartoon does not make a judgement on either possible result but leaves the reader aware of the challenges ahead and invites discussion on whether we will see the Prime Minister make a successful ascension* to victory. Time will tell.
Please note this is an explainer series - curriculum-aligned classroom activities written by our teachers appear below; there is no separate workbook as in a Kids News Education Kit.
POLL
GLOSSARY
referendum: a vote of the Australian people on a proposed change to the Australian Constitution
constitutional: relating to or allowed by a country or organisation's constitution
republic: a country in which the head of state is not a monarch but usually a president
gigs: jobs, activities, tasks to be completed by people
constitutional monarchy: when the head of state is a monarch limited by the constitution
head of state: the official leader of a country
bipartisanship: agreement between government and opposition parties on particular issues
citizenship: being a member of a particular country and having rights because of it
campaign: organised action to achieve a certain goal
Opposition: the main other political party that is not currently in power
analogy: comparing two things that have similar features
metaphor: an imaginative way of describing something by referring to something else that's the same in a particular and often unexpected way
monolith: a single great big stone
perspiring: sweating
ascension: rising to a higher level
EXTRA READING
Bilingual books take centre stage
NRL says 'yes' to Indigenous Voice to Parliament
Voice to Parliament question announced
QUICK QUIZ
When is the Indigenous Voice to Parliament referendum taking place?
When was the last successful referendum in Australia?
What change did that referendum make to the Australian Constitution?
Who is Australia's head of state?
What is the name of the 2017 document that started the Voice debate?
LISTEN TO THIS STORY
CLASSROOM ACTIVITIES
1. Follow the five Ws
Write down the key points from this Mark Knight cartoon and article in short, succinct sentences:
Who:
What:
When:
Where:
Why:
How:
Possible headline for the article:
Time: allow 15 minutes to complete this activity
Curriculum Links: English, Critical and Creative Thinking
2. Extension
Look through the most recent stories on Kids News and choose one to draw a cartoon about.
Use Mark's three-step process to get started:
What is my subject?
What do I want to say about this issue?
How do I say it? Do I use visual metaphors (an image that the viewer is meant to understand as a symbol for something else), multiple panels or symbolism (when one idea, feeling or emotion is represented by something else such as a picture, character, colour or object)?
Time: allow at least 40 minutes to complete this activity
Curriculum links: English, Humanities, Visual Arts, Critical and Creative Thinking
VCOP ACTIVITY
What happens next?
Imagine this story is part of an animated series made up of three cartoons. The three cartoons tell the complete story and this article is only Part 1. Think about what the rest of the story could be and draw the next two cartoons that tell the story.
Time: allow 30 minutes to complete this activity
Curriculum Links: English, Visual Arts, Visual Communication Design, Critical and Creative Thinking