A public high school has made headlines by refusing to allow students with piercings* and dyed hair to be in official class photos.
The school, Elisabeth Murdoch College in Melbourne, did not allow a dozen year 12 students to be in a school photo last week because some had blue hair and piercings.
The students had looked the same way all year without comment from teachers.
In a move expected to have wider implications* for schools around Victoria, the school council is now reviewing its uniform policy "to ensure it is well understood and supported by the school community".
The issue unfolded last week when year 12 students were due to have their school photos taken on campus.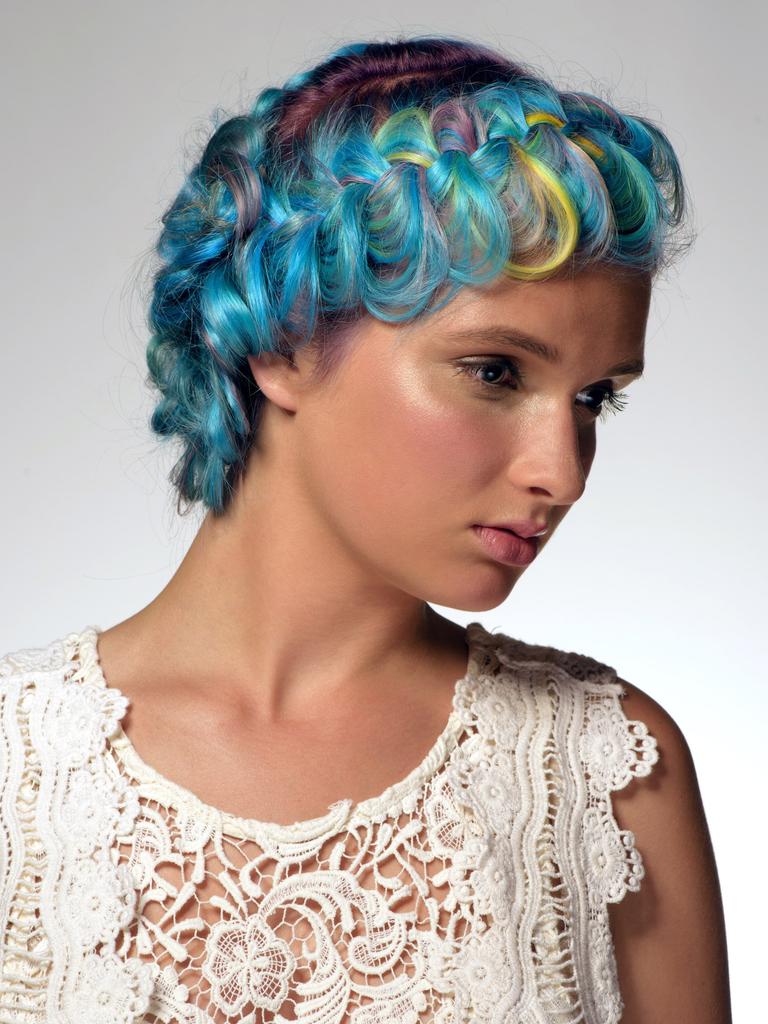 "They were lined up in height order in the gym and then in front of everyone some students were pulled out and told they could not have their photos taken because they did not look the part," a parent said. "The other students saw what was going on and said 'one in, all in,' and refused to have their photo taken and by that night it was all over social media."
"It reflects wider problems at the school," said the parent, who has children in years 7 and 9. "It was public humiliation*. They are not misfits*, they are individuals. Everyone has the right to have a voice."
Student Akira Taylor told the ABC the students "deserve to be allowed to be vibrant*".
"We deserve to be allowed to express ourselves — express how we're feeling," she said.
It is believed the school has since issued an apology.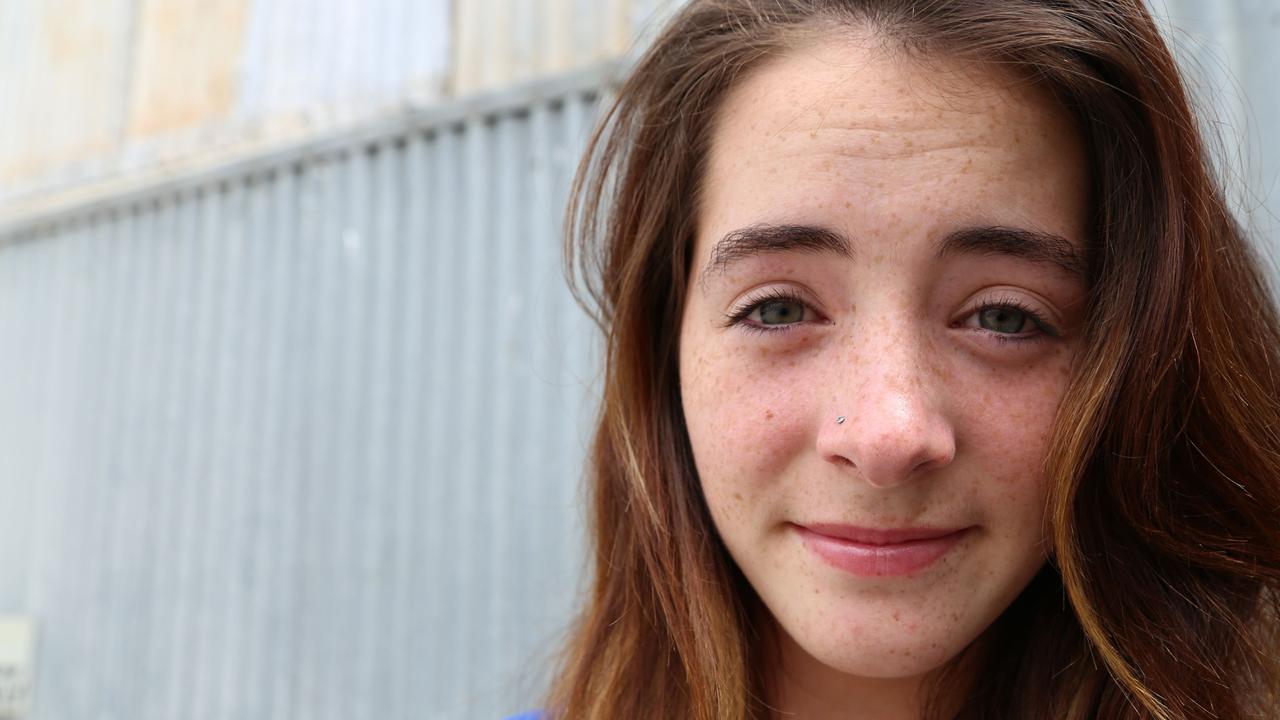 An Education Department spokesman confirmed the Elisabeth Murdoch College year 12 group photo would be rescheduled, along with a small number of individual student photos.
"The school supports diversity* and inclusivity*," the spokesman said. "While the school's uniform policy meets the Department of Education and Training guidelines, a review of the policy will be undertaken by the School Council to ensure it is well understood and supported by the school community."
The school instructed students to be in full school uniform before the photo sessions last week. The school's general appearance policy allows one small nose stud but not facial piercings. It also notes that although natural hair dye colours are acceptable, "extremes of hair colour and/or style are not allowed".
GLOSSARY
piercings: small holes in the skin for wearing rings, studs and other pieces of jewellery
implications: possible future effect or result, consequences
humiliation: embarrassment, shame, disgrace
misfits: people who are not accepted socially by others because of behaviour or appearance
vibrant: spirited, lively, energetic
diversity: recognising, respecting and valuing differences based on ethnicity, gender, age, race, religion, disability and more
inclusivity: including all types of people and treating them all fairly and equally
EXTRA READING
Girls want school uniform rule change
School drops old uniform in favour of activewear
Crayola launches inclusive crayons
QUICK QUIZ
What year group were the excluded students in?
A dozen students were pulled out due to what two elements of their appearance?
What did the other students say when they realised their peers had been removed?
What kind of facial piercing is allowed under the current school policy?
Has the year 12 group photo been rescheduled?
LISTEN TO THIS STORY
CLASSROOM ACTIVITIES
1. What's your opinion?
"Pulling the students out of the school photo was the right thing to do."
Do you agree with this statement? Write paragraphs explaining your opinion. Use information from the story and other examples to make your writing as convincing as you can.
Time: allow 20 minutes to complete this activity
Curriculum Links: English; Personal and Social Capability
2. Extension
Why do we have uniforms and dress codes? Think about different jobs or activities that have uniforms. Why are they important? Write down examples and ideas. Use this information to create an information diagram or poster. Your purpose is to help other kids to understand why uniforms are sometimes very important.
Time: allow 40 minutes to complete this activity
Curriculum Links: English; Design and Technologies
VCOP ACTIVITY
Standing out from the crowd
Should senior secondary students be allowed to express themselves through body piercings and vibrant hair choices?
In some schools when you are in years 11 and 12, you have a different uniform to the rest of the school and others have no uniform requirements at all for seniors. Many schools also celebrate the seniors continuing their education by offering extra rewards such as a common room, small kitchenette and private locker areas. They may even be allowed more freedom, such as being allowed to leave campus for lunch or during study periods. Yet expressing yourself with body piercing and bold hair choices is too much?
So where do you draw the line? Should senior secondary students be allowed to express themselves through body piercings and vibrant hair choices? Or should we be preparing them for the workforce where it is unlikely that many industries would accept those features?
Write a letter to the Education Department expressing your point of view. Make sure your arguments are clear and detailed, and that you are using emotive and persuasive language. By the end of the letter, you want them to agree with your point of view, so be direct and clear.
Read your work aloud to edit and up-level, before sharing with a classmate. Go through and highlight your VCOP and see if you need to enhance your writing even further.