US President Donald Trump has been acquitted* of the charges of abusing his power and obstructing Congress*.
His impeachment* trial ended after senators* stood at their desks in the Senate* in the Capitol Building in Washington, DC, US, to give their votes of "guilty" or "not guilty" as the roll was called.
Senators voted 52-48 in favour of Trump on the charge of abusing his power and 53-47 in favour of Trump on the charge of obstructing Congress.
At least two-thirds of the 100 senators had to vote "guilty" to remove him from office.
A conviction on either count would have elevated Vice President Mike Pence into the presidency.
Immediately after the vote, which happened on Wednesday US time, Trump tweeted "VICTORY".
"I will be making a public statement tomorrow at 12:00pm from the @WhiteHouse to discuss our Country's VICTORY on the Impeachment Hoax!" he said on Twitter.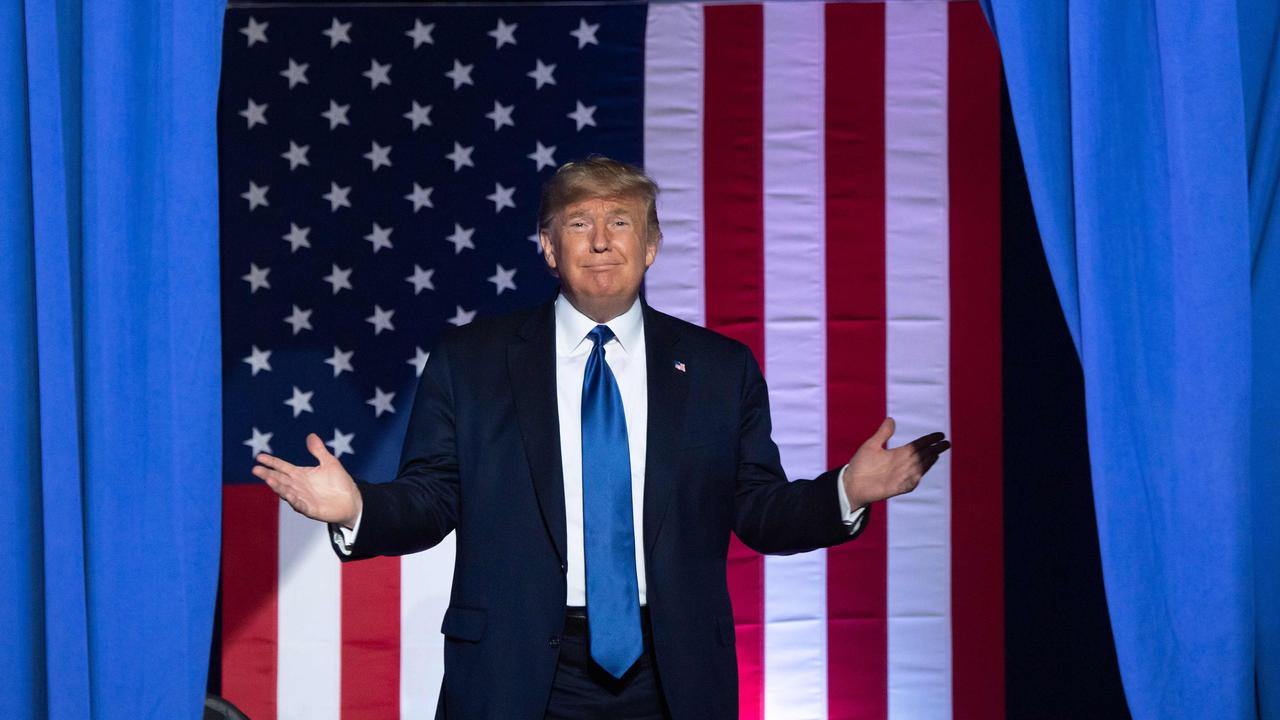 The abuse of power charge stemmed from his request that Ukraine investigate Trump's political rival Joe Biden, a contender for the Democratic* nomination to face Trump in the November 3 election.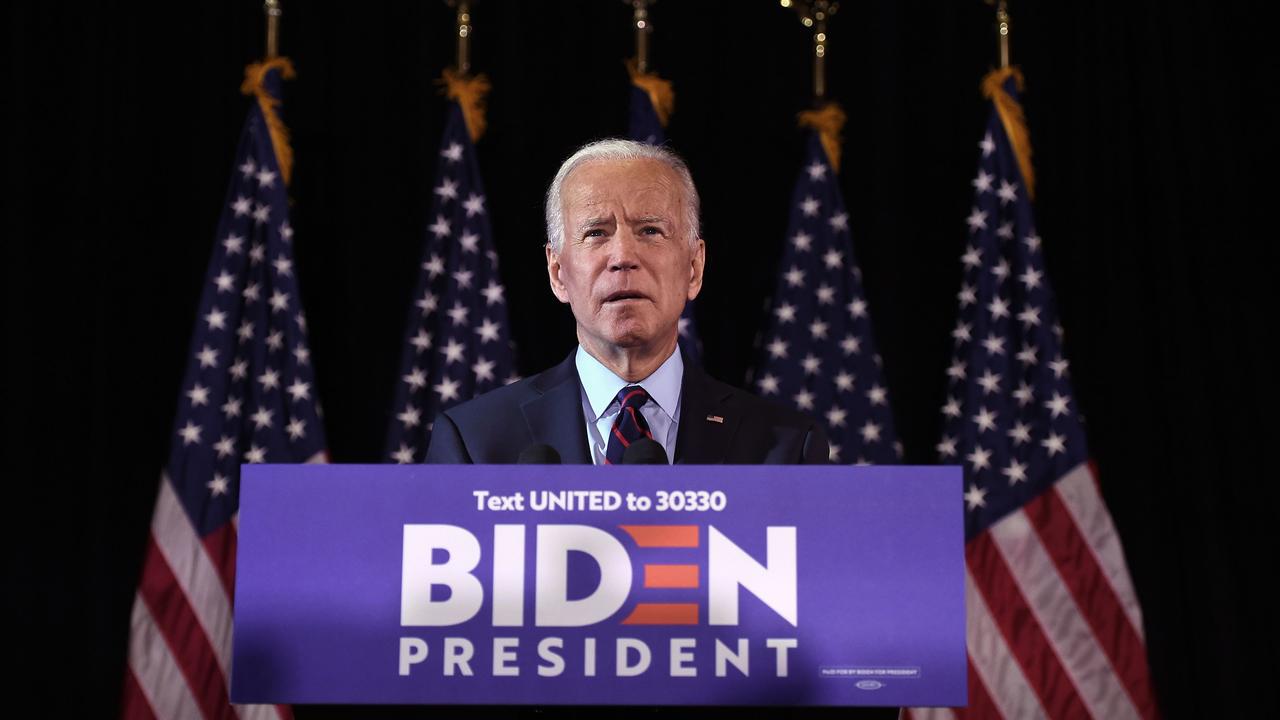 The charge of obstructing Congress was about blocking witnesses and documents sought by the House* relevant to his dealings with Ukraine.
The two articles of impeachment were approved by the Democratic-led House of Representatives* on December 18, 2019.
In the Senate, the votes followed mostly party lines, with Republicans voting for Republican Trump and Democrats voting to convict.
Only Republican Senator Mitt Romney joined the Democrats in voting to convict. No Democrat voted to acquit*.
Romney, the 2012 Republican presidential nominee*, called the President's actions in pressuring Ukraine to investigate Biden "grievously* wrong" and said Trump was "guilty of an appalling* abuse of public trust".
Biden has accused Trump of "lies, smears*, distortions* and name-calling."
President Trump Acquitted by Senate
No president has ever been removed by the Senate and this was only the third presidential impeachment trial in US history. President Andrew Johnson (1868) and President Bill Clinton (1998-9) were also both acquitted of their impeachment charges.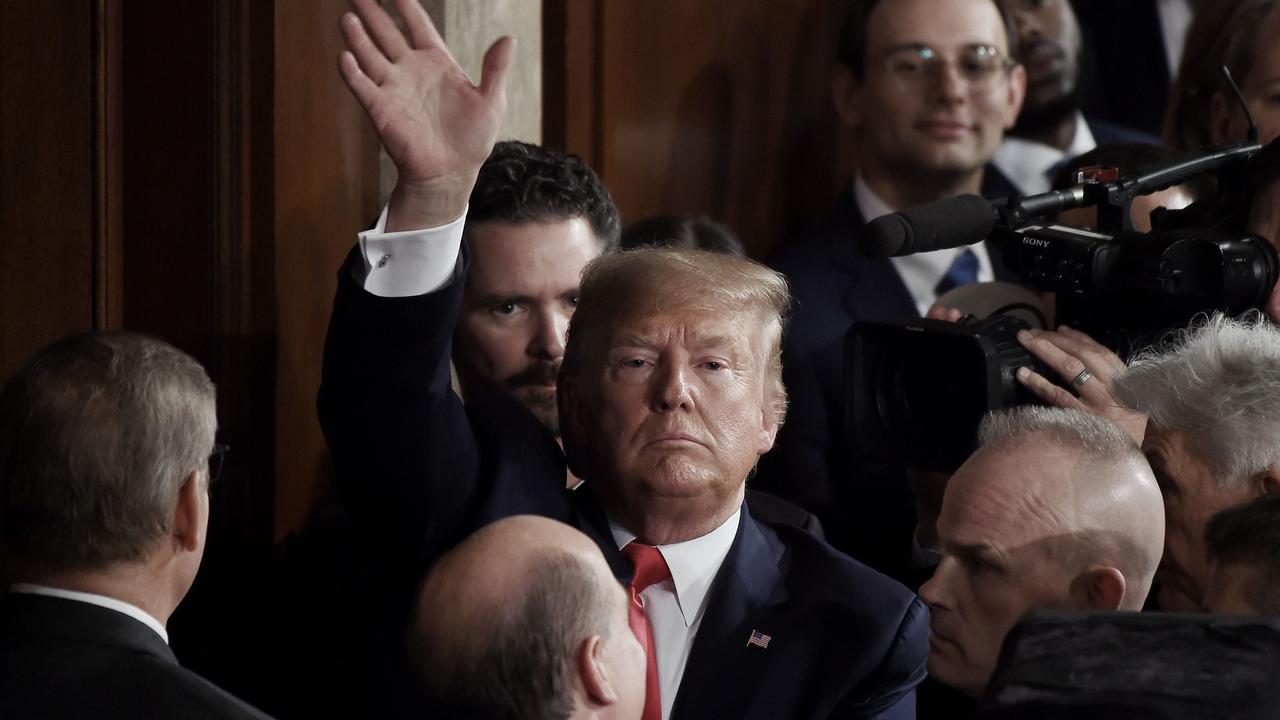 Trump called the impeachment an attempted coup* and a Democratic attempt to annul* his 2016 election victory.
"President Trump has been totally vindicated* and it's now time to get back to the business of the American people," Trump's campaign manager, Brad Parscale, said in a statement.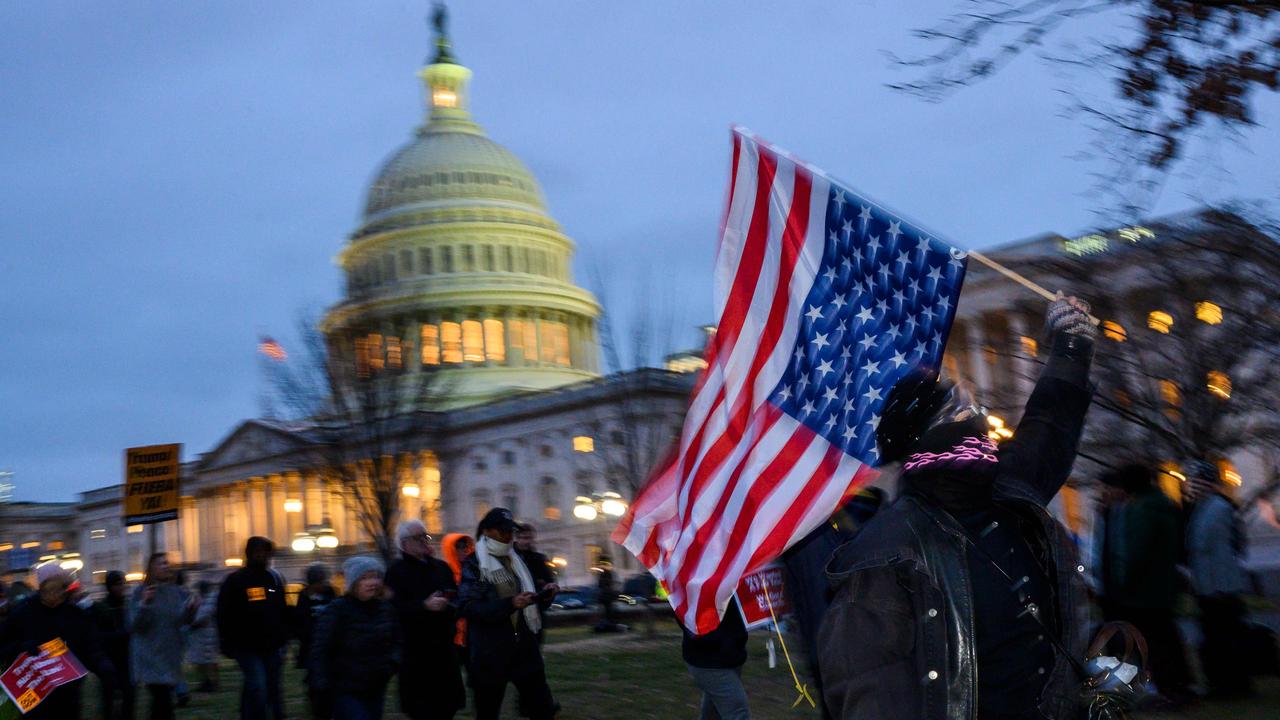 GLOSSARY
acquitted: free someone of a criminal charge by a verdict of not guilty
Congress: US parliament, made up of the House of Representatives and the Senate
impeachment: process by parliament of charging a government official
senators: elected member of the Senate
Senate: upper chamber or house of the US Congress. Australia also has a Senate as its upper house of parliament
Democratic: describing a member of Democratic Party in US politics
House: short for House of Representatives
House of Representatives: one of two chambers of US Congress. Australia also has a House of Representatives as its lower house of parliament
acquit: find not guilty of a criminal charge
nominee: person who is nominated
greviously: to a severe or dangerous degree
appalling: horrific; causing shock
smears: damage the reputation of someone with false claims
distortions: misleading accounts or exaggerations
coup: a sudden, violent or illegal seizure of power from a government
annul: declare invalid
vindicated: clear of blame or suspicion
EXTRA READING
50 years after Abbey Road, there's a new Fab Four
PM promises Australia will help US land on Mars
Did Donald Trump fist pump the Queen?
Prime Minister calls federal election for May 18
QUICK QUIZ
Name the building and city where the US Congress carries out its business.
What were the two impeachment charges? What were they about?
Name the two major US political parties. Which one does Trump lead?
What are the two chambers or levels of the US Congress called? What are they called in the Australian parliament?
How many impeachment trials have there been? What were the results?
LISTEN TO THIS STORY
CLASSROOM ACTIVITIES
1. Explain your vote
Imagine that you are a Democrat who voted that Donald Trump was guilty. Write a letter to your local voters explaining why you believe that he should have been removed from office. Then, imagine that you are a Republican who voted that Donald Trump was not guilty. Write a letter to your local voters explaining why you think that he deserves to stay in office.
Time: allow 45 minutes to complete this activity
Curriculum Links: English, Civics and Citizenship, Critical and Creative Thinking
2. Extension
'Only the voters should decide to get rid of a leader at election time, not politicians.'
Do you agree with this statement? Give reasons why you agree or disagree.
Time: allow 20 minutes to complete this activity
Curriculum Links: English, Civics and Citizenship, Critical and Creative Thinking
VCOP ACTIVITY
The glossary of terms helps you to understand and learn the ambitious vocabulary being used in the article. Can you use the words outlined in the glossary to create new sentences? Challenge yourself to include other VCOP (vocabulary, connectives, openers and punctuation) elements in your sentence/s. Have another look through the article, can you find any other Wow Words not outlined in the glossary?
HAVE YOUR SAY: Do you think Donald Trump is a good president? How will you feel if he is re-elected?
No one-word answers. Use full sentences to explain your thinking. No comments will be published until approved by editors.