Three little words — that's all it takes for Australians to make a huge difference to the lives of our armed services men and women.
Today, Kids News launches #ThanksForServing: a movement to recognise the service of veterans, past and present, and the sacrifice of their families.
It's backed by some of our bravest soldiers — among them Victoria Cross holders Daniel Keighran and Keith Payne — and supported by key groups including the RSL* and Legacy*.
As the end of the World War I centenary* approaches and the Invictus Games come to Australia, minds are focusing on 100 years of extraordinary efforts by Australian soldiers.
And with returned soldiers, then and now, often facing unique challenges — from battle-related conditions such as injuries or post-traumatic stress disorder*, to difficulties adapting to life after leaving the military — experts are urging other Aussies to reach out with a simple message.
"Saying thanks for serving is really important," said former Corporal Keighran, who earned Australia's highest bravery award in a ferocious firefight in Afghanistan in 2010. "For serving men and women and veterans — but also for their families, who can feel so isolated."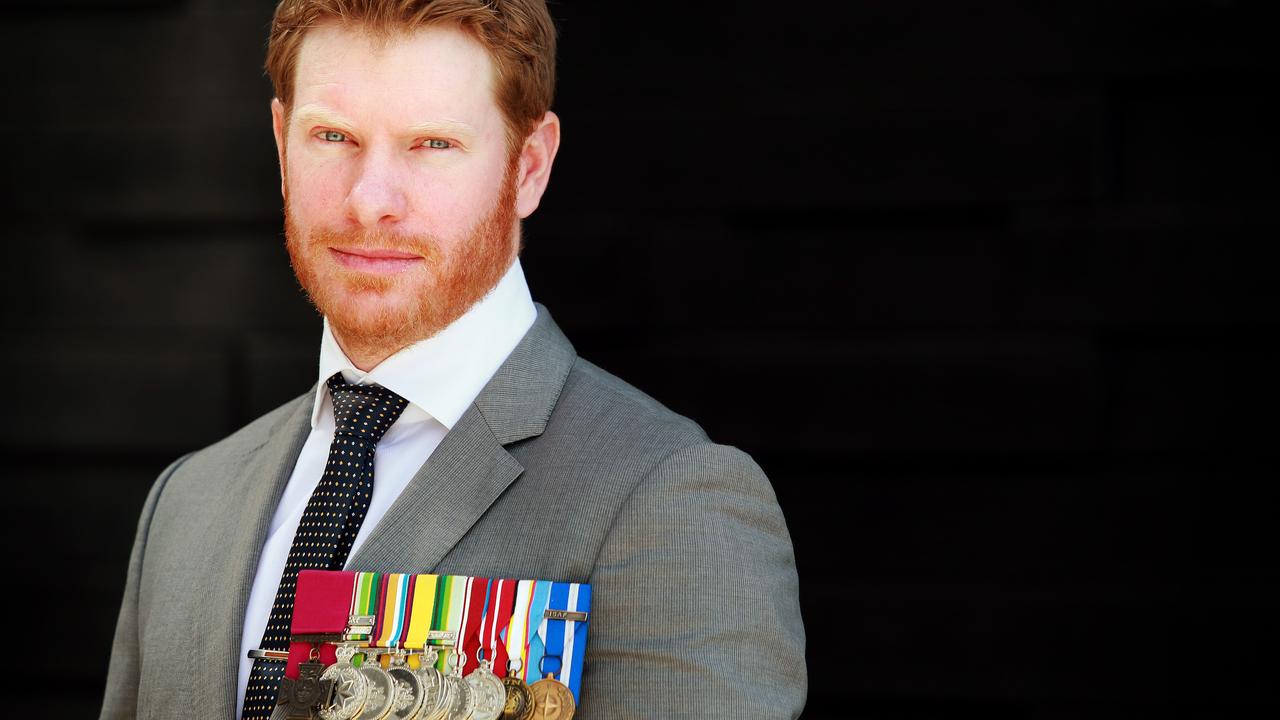 Former Warrant Officer Class 2 Payne, who joined the Australian Army aged 18 in 1951 and served in Korea, Malaya and PNG before he was awarded the VC for his actions in Vietnam, said the importance of the words "thank you" cannot be underestimated*.
"It is just important. So many soldiers come back from serving overseas suffering post-traumatic stress disorder. I did myself when I came back from Vietnam … I know they've got a hard road ahead of them, and for them to know that people are behind them means a lot.
"Sometimes that's all they need."
While many Vietnam veterans were treated badly by a public that disagreed with Australia's involvement in that war — they were accused of murder and worse — Keighran believes that our attitudes have become far more accepting.
"I have experienced it myself. Today people are more likely to say 'I may not agree with what the government is doing, but I acknowledge what you have been through' — thanking you for your service."
The Brisbane-based ex-infantryman, believes that is a point of difference between Australia and America, where veterans are celebrated openly and enthusiastically. It is not unusual for strangers to pay for US veterans' meals in restaurants.
He believes a more heartfelt yet perhaps calmer "thank you" is a more Aussie approach, which can be expressed at any time of year — not just Anzac Day and Remembrance Day on November 11.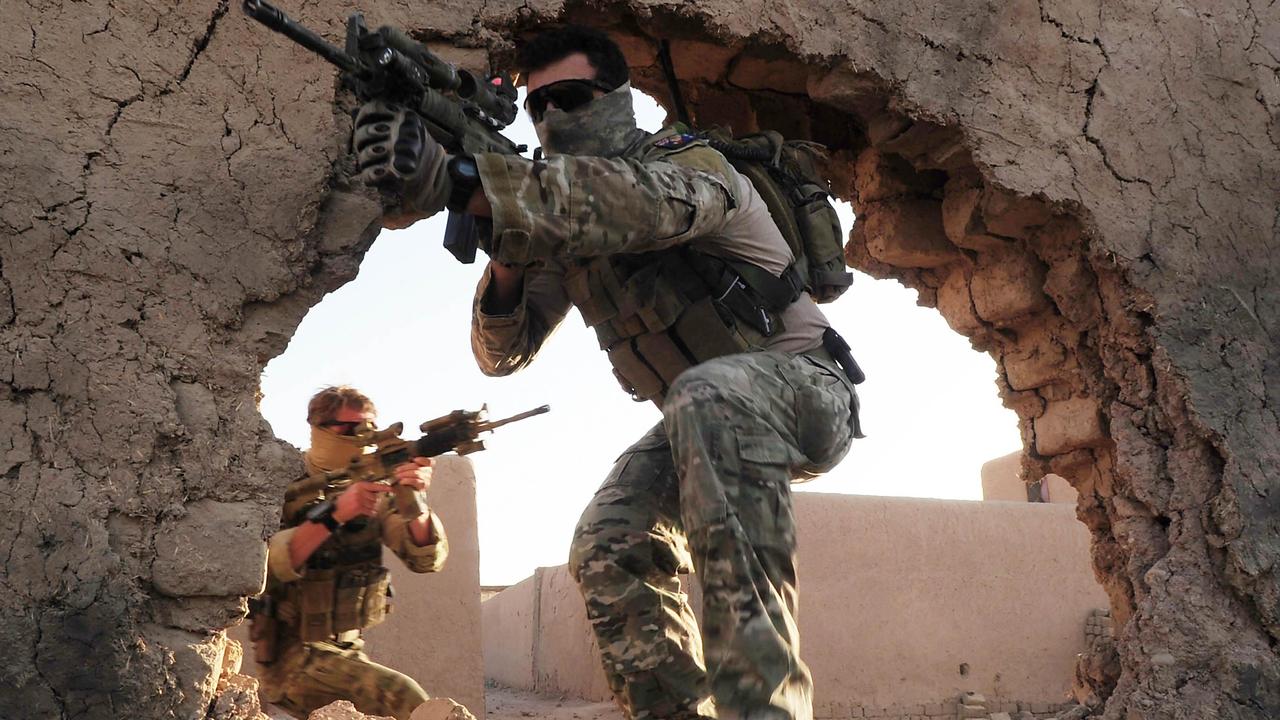 #ThanksForServing is encouraging Kids News readers to say thanks and send a message to our servicemen and women in the comments on this story or by emailing your message to kidsnews@news.com.au.
Or you can say your thanks in person to a veteran or their relatives at public events; or start by taking a quiet moment to think about what they have sacrificed for us all.
The role of relatives is a particular focus for the charity Legacy, which is among organisations endorsing #ThanksForServing.
"As a returned serviceman, I understand first-hand the sacrifices made by serviceman and women, and we as a nation, must never forget," said its chairman Rick Cranna, OAM.
"As a Legatee (volunteer), having cared for widows and their children for more than 40 years, these sacrifices echo endlessly within the family that remain. The sacrifices made by families are no less important and must not be overlooked. I encourage all Australians to pay tribute to the service and sacrifice of veterans and their families through the #ThanksForServing campaign."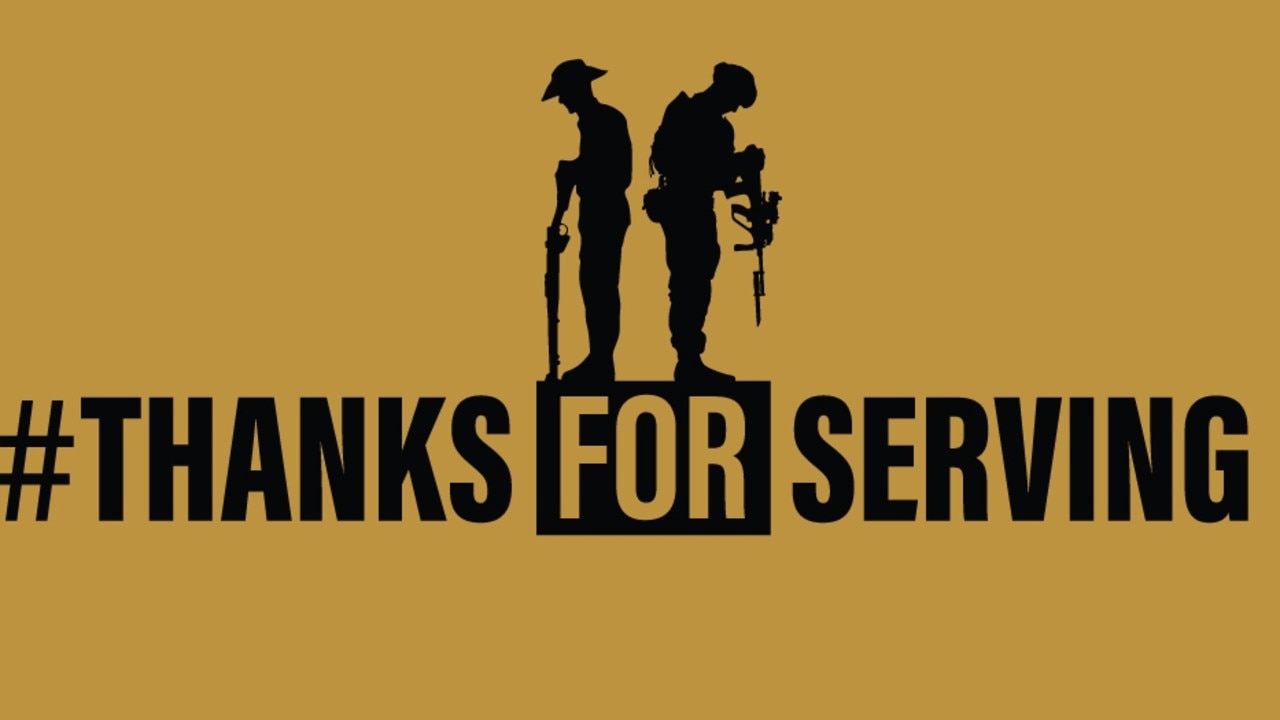 The RSL is also fully backing #ThanksForServing.
"For more than a century, Australian men and women have served in uniform, putting their lives on the line — and many paying the ultimate price," said RSL National Acting Chairman John King, a 22-year full-time soldier.
"The simple act of saying 'Thanks for serving' — of acknowledging the hardships they face and the impact on their families — can be extraordinarily powerful. It's a small gesture with a big result — so in person, in public or on social media, please thank our men and women for their service towards our freedom."
GLOSSARY
RSL: Returned Soldiers League
Legacy: Group that cares for war widows and families
centenary: 100-year anniversary
post-traumatic stress disorder: a lingering mental health condition caused by witnessing traumatic events
underestimated: thinking something is less important than it is
LISTEN TO TODAY'S STORY
QUICK QUIZ
Who does the #ThanksForServing campaign recognise?
Which wars did Keith Payne serve in?
What day is Remembrance Day?
Who does Legacy care for?
In which year did World War I finish?
CLASSROOM ACTIVITIES
1. #ThanksForServing
After reading this very thought-provoking Kids News article, creatively respond to the #ThanksForSharing campaign.
Some ideas you may like to choose could be;
design a poster
create an art piece
write a song or rhyme
create a thank you video
write a poem
You can choose to respond in a way that conveys how you would like to say thank you to all the men and women who have served in the armed forces for our country.
Share your creations with the class or ask your principal if you can share some at a school assembly and encourage other classes to do the same.
2. Extension
If your grandparents, mum, dad, brother or sister had served in the armed forces, what would it mean to you to see them publicly acknowledged for their courage and bravery, especially for those who lost their life serving?
Time: Allow one hour
Curriculum links: English, The Arts, Critical & Creative Thinking
VCOP ACTIVITY
After reading the article, with a partner, highlight all the openers you can find in blue. Discuss if they are powerful and varied openers or not. Why do you think the journalists has used a mix of simple and power openers? Would you change any, and why?
HAVE YOUR SAY: Write your own message of thanks to our veterans, current armed forces and their families.
No one-word responses. Use full sentences to explain your thinking and express your message.