Prime Minister Scott Morrison has made an early morning visit today to the Governor-General* to officially call the 2019 election*.
Mr Morrison's move has now started a five-week election campaign with Australians going to the polls to vote for their government of choice on May 18.
Australians will need to decide if they want Mr Morrison's Liberal-National coalition party to continue leading the country or if they want to switch to the Australian Labor Party, which is led by Bill Shorten.
Governor General Peter Cosgrove has prorogued the 45th Parliament, meaning it is no longer in power, and will dissolve* it officially today on April 11.
That means Australia's government is now in "caretaker mode*" for a bridging period until the election is held and a new government is formed.
This morning Mr Morrison made his first election pitch* to the people.
"We live in the best country in the world. But to secure your future, the road ahead depends on a strong economy," he told reporters at Parliament House.
"We will maintain those budget surpluses* without increasing taxes, and pay down the debt. We will deliver tax relief, as we have for families, for hard-working Australians, for small businesses, allowing Australians to keep more of what they earn.
"We will keep Australians safe as Liberal National governments always do, and we will keep our borders secure, as you know we will.
"And we will be able to guarantee the increased funding for the essential services that Australians rely on — schools, hospitals, medicines, roads — all guaranteed by a stronger economy.
"All of this delivered by the plan that has kept our economy strong, not by increasing taxes."
Mr Morrison says Australians have a choice on May 18 between a strong economy with the Coalition, or higher taxes under Labor.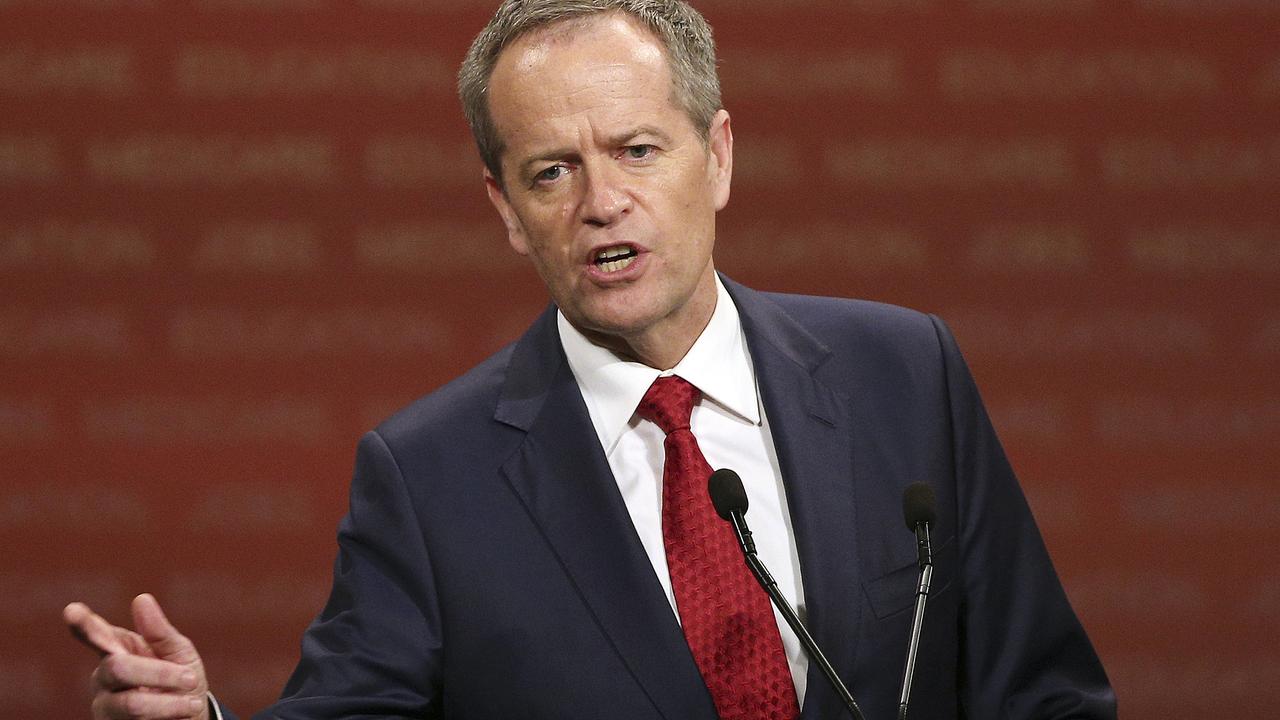 Mr Shorten, who has already unveiled Labor's $2.3 billion health package to slash medical bills for cancer patients., said he is "ready for the election" and to lead the nation.
He declared the vote was a choice between better healthcare and cuts to services.
"We are ready for the election, we are ready for government," the Opposition Leader told Channel 9 outside his home in Melbourne.
"I have got a more united and experienced team. The election will be a choice between more cuts and better healthcare for your family."
WHY WE HAVE FEDERAL ELECTIONS
Australia is a representative democracy, which means that Australians vote to elect members of parliament to make laws and decisions on their behalf.
Australian citizens aged 18 years and over must enrol to vote. It is also compulsory* to attend a voting place on Election Day, or to vote by mail.
At federal elections, Australians choose members of parliament to represent their views and interests, in the House of Representatives* and the Senate*. In this way, Federal Parliament serves Australians and is accountable to them.
HOUSE OF REPRESENTATIVES
There will be 151 members elected to the House of Representatives — one for each of Australia's 151 electorates*. This number has increased by one from 150 in past years due to population growth.
SENATE
There will be 76 members elected to the Senate during this election.
Twelve senators are elected to represent each state and two senators are elected to represent each territory. State senators are elected for a period of six years using a system of rotation that ensures that only half the state senators end their term every three years. Territory senators are elected for a period of three years at the same time as the members of the House of Representatives and half of the Senate.
ELECTION RESULT
Once all the votes are counted and the election result is finalised, the successful candidates are announced and the official election documents, called writs, are returned to the Governor-General or state governors. The new government is then formed and takes power.
GLOSSARY
Governor-General: the chief representative of the Queen
election: vote to elect a government and parliament
dissolve: closed down
caretaker mode: status of government during an election campaign
pitch: argument to persuade someone
surplus: money left over after you've paid for everything
House of Representatives: one of the two houses of the Australian Parliament Also called the Lower House
Senate: one of the two houses of the Australian Parliament. Also called the Upper House
electorates: all the people in a country or area who are entitled to vote in an election
EXTRA READING
Canberra bubble the 2018 word of the year
QUICK QUIZ
When will the federal election be held?
Who declared the current government dissolved?
What made is the government now in?
Who leads the Australian Labor Party?
How long with the election campaign be?
LISTEN TO THIS STORY

CLASSROOM ACTIVITY
1. You can be PM
Write a speech to deliver to your classroom on why you should be elected Prime Minister of your school. What are some of the promises you can make to your fellow students about how you will ensure your school will have enough money to provide the services you need to learn and develop well as children before reaching high school.
Time: allow 30 minutes for this activity
Curriculum Links: English, Civics and Citizenship
VCOP ACTIVITY
After reading the article, with a partner, highlight all the openers you can find in blue. Discuss if they are powerful and varied openers or not. Why do you think the journalists have used a mix of simple and power openers? Would you change any, and why?
HAVE YOUR SAY: Do you believe Scott Morrison or Bill Shorten would make the better Prime Minister for Australia? Why?
No one-word answers. Use full sentences to explain your thinking. No comments will show until approved by editors.